Keep receipts organized, digitally and beautifully
Your Mac can hold your secrets, thanks to advanced encryption and password protection. Your Mac can help you handle your secrets, thanks to OCR and finance management tools. All it takes is a bit of trust and the right app. Here's how you can tighten your relationships with Mac.
Receipt management and financial control
Receipts is a small utility for Mac that helps you scan, track, and manage your bills. All the receipts you import are automatically converted into PDF and carefully stored inside the library. Keep an eye on expenses and never miss a single payment. It's effortless if you keep Receipts, not the receipts.
Automatic receipts scan and recognition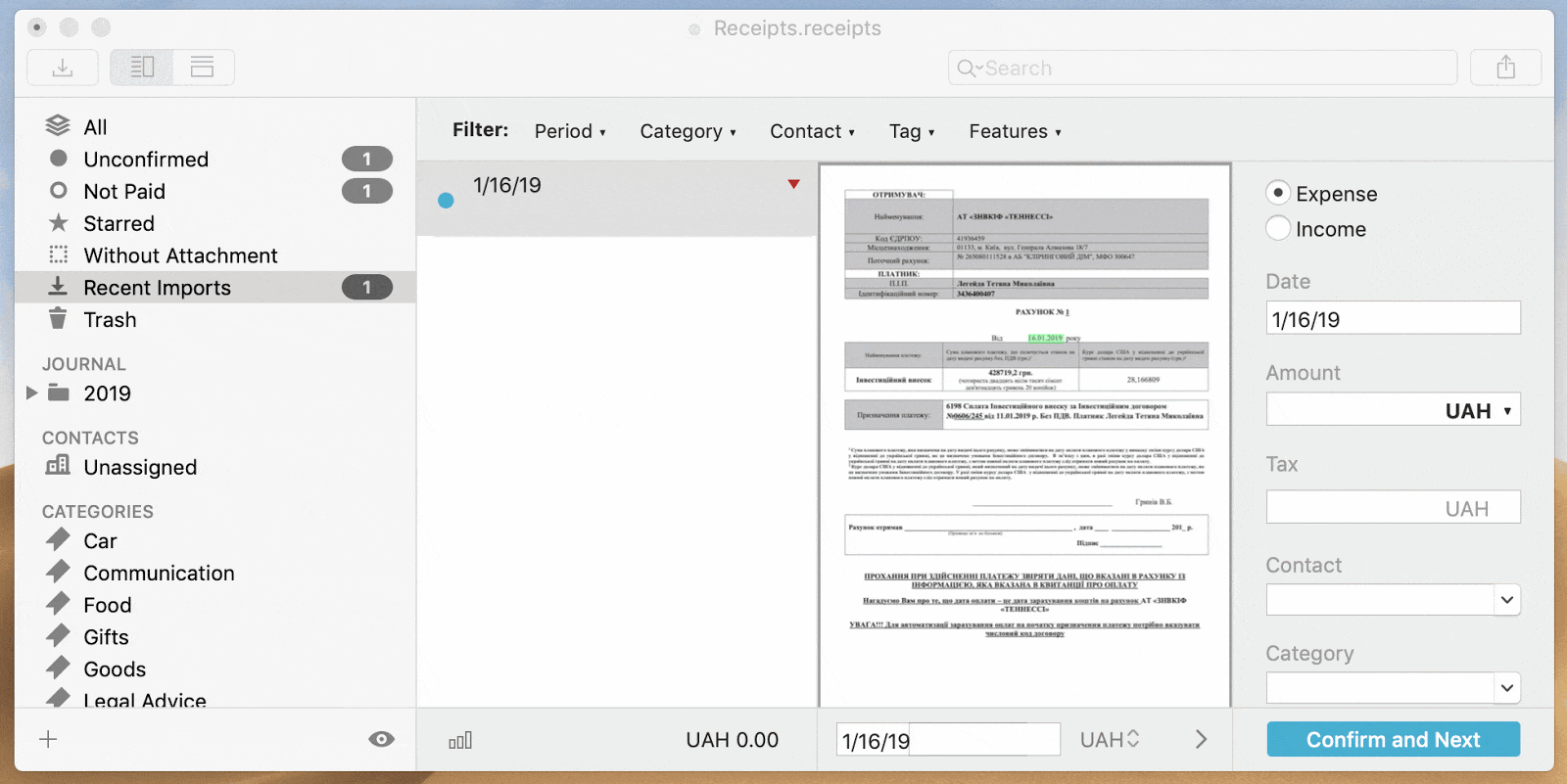 The app reads your docs—whether it's an image, a PDF, or a web page—extracting data like document date, bank connections (IBAN), and amount + taxes. So it's all done with minimum effort on your side. You can customize VAT rates or currency as well as change the date—by default, receipts are organized by document date.
Organize your receipts by tags, stars, categories, and whatnot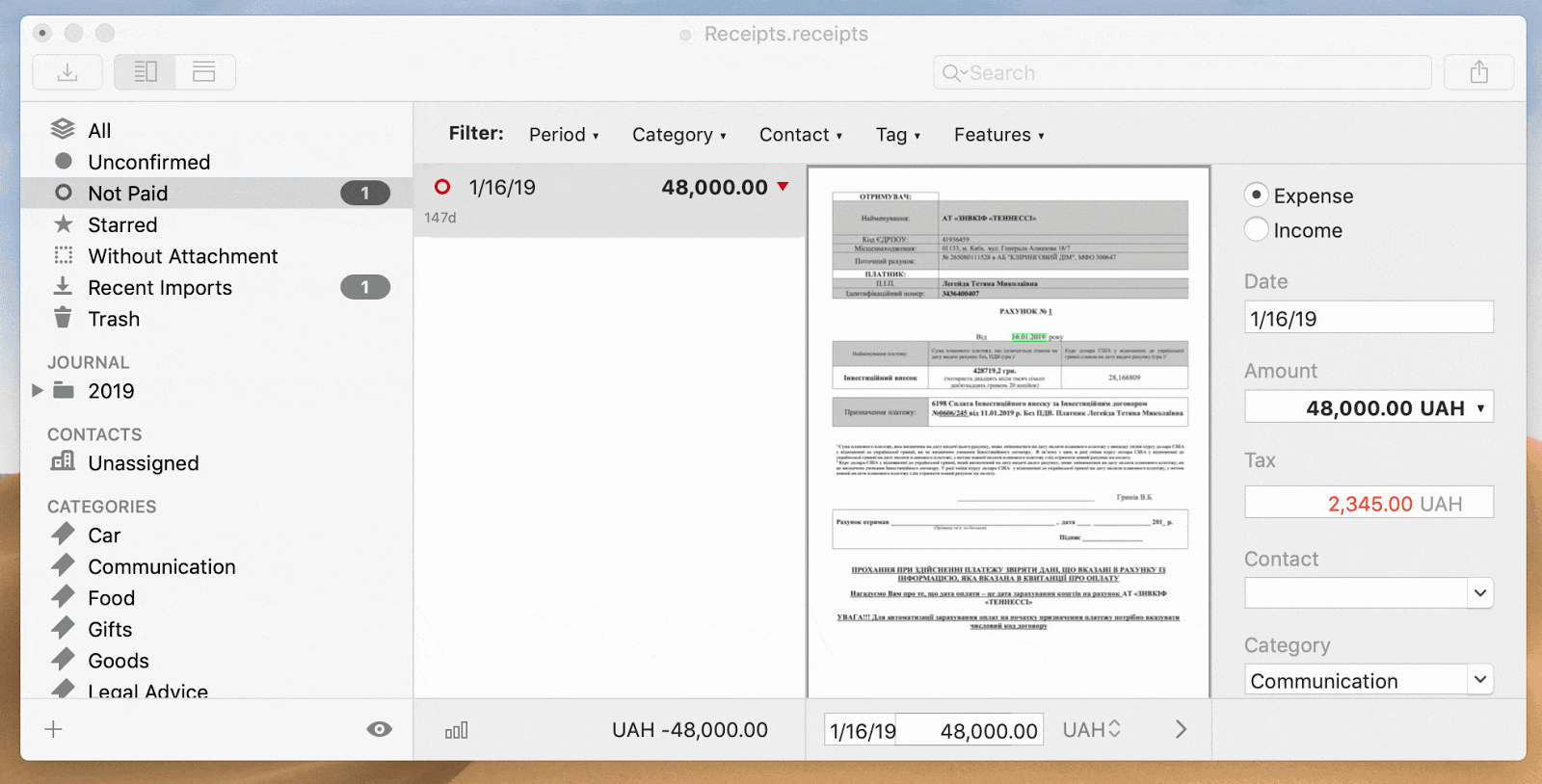 Storing receipts is only a tiny fraction of the app's functionality. The way receipts are stored and organized is what makes all the difference. Thanks to smart filters and layout customization, you can instantly get access to whatever you're looking for:
Filter by default categories as well as the custom ones.
Activate/deactivate specific features in the sidebar.
Star your bills and receipts.
View receipts for a specific period of time.
Categorize by paid and unpaid.
Set custom reminders, and much more.
Robust integrations and sharing made secure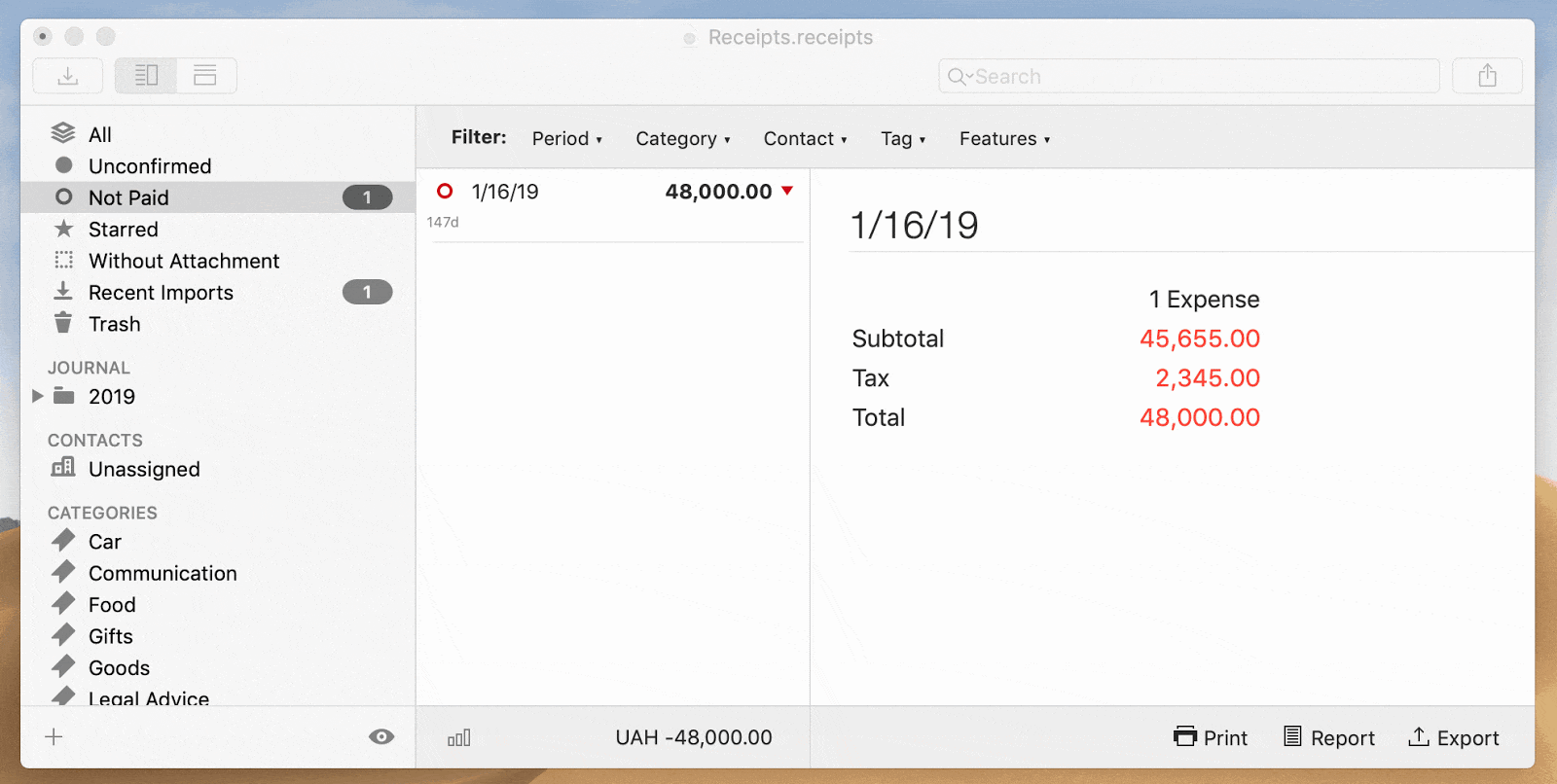 With a support for scanners and document scanners, you can import scanned documents as well as print out your receipts instantly. Beautifully, Receipts integrates with third-party tools like GrandTotal, ScanSnap, iFinance, and various email clients. It's extremely easy to share, without putting your privacy at stake.
Combine with a lightweight bill planner like Chronicle and MoneyWiz for spending forecasts, or use Receipts as your one and only personal finance assistant—all the apps are available on Setapp, so you have lots of space for experiments.