Jot down simple to-do's and projects with TaskPaper
Getting through your to-do list is no small task, especially when you don't have an organizational system that works for you. Dozens of digital aids and apps promise results, but are often too bloated or unwieldy to help.
If you're frustrated by underperforming productivity apps and want to bring a little simplicity into your routine, TaskPaper has you covered.
This straightforward to-do list gets back to the basics to get you back on task. No colorful display. No reminders or dings. Its simple, text-based screen creates neat, hierarchical lists and simple tags to help you plan your life. That's it.
With a few simple keystrokes, you're able to set due dates, organize tasks into projects, and check off completed items. It's built for simplicity so your to-do list doesn't turn into another chore. Here's how to check off everything you need.
Insert building blocks
The app is built around a simple system of projects and tasks. To create a project, type a heading followed by a colon. The heading will appear in bold. To create a task, first type a dash followed by a space.
You can always add to projects later by putting new tasks under each bold heading.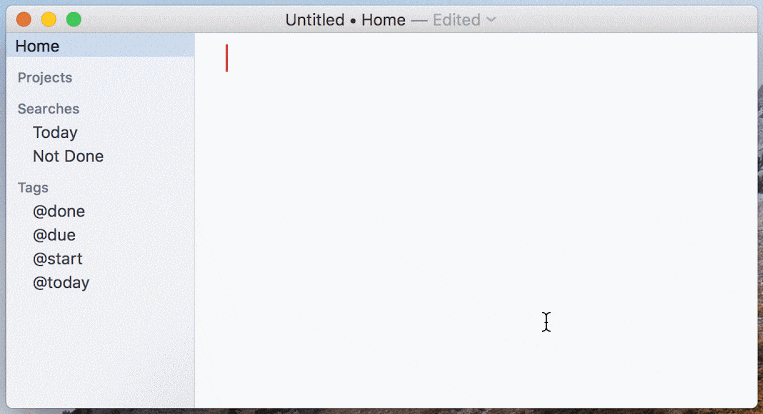 Organize your tasks
As your list grows, you can create hierarchies of organization by indenting with the TAB key. If you need to focus on one part of your list, click the dot to the left of a project to hide its tasks.
Once you've completed a task, you can check it off by clicking the dash next to it. You can also add simple notes by leaving off the dash and colon.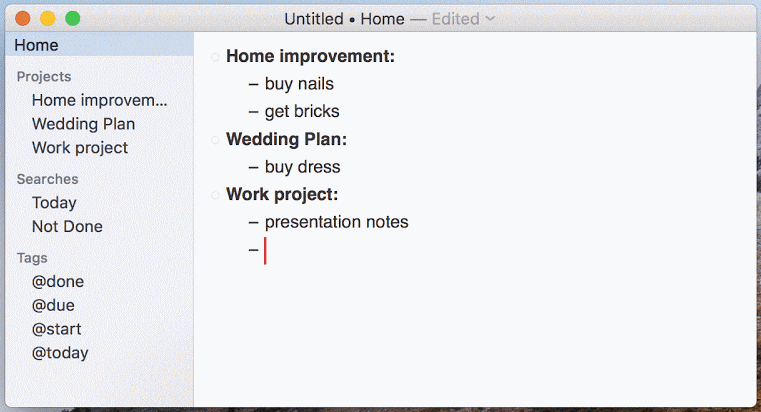 Add systems with tags
Tags provide another layer of organization for your lists. Some tags are functional — if you mark a task completed, the app automatically adds the @done tag. To add a custom tag, add an @ to a task followed by the name of a tag.
If you haven't used the tag before, it will automatically be added to the filter bar on the left. Clicking tags in this panel will bring up all tasks that have been assigned that tag.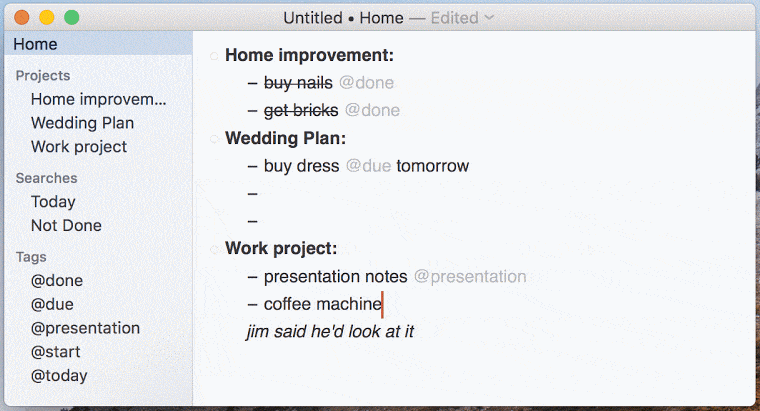 Navigate your list with ease
Clicking to the Home tab will always show you your complete task list, in the order you have set it. You can click to individual headings in the left-hand panel to see those projects only, or filter your results with searches. Click to one of the search phrases and edit the condition in the top bar to display only matching tasks — or click the X and write your own search expression.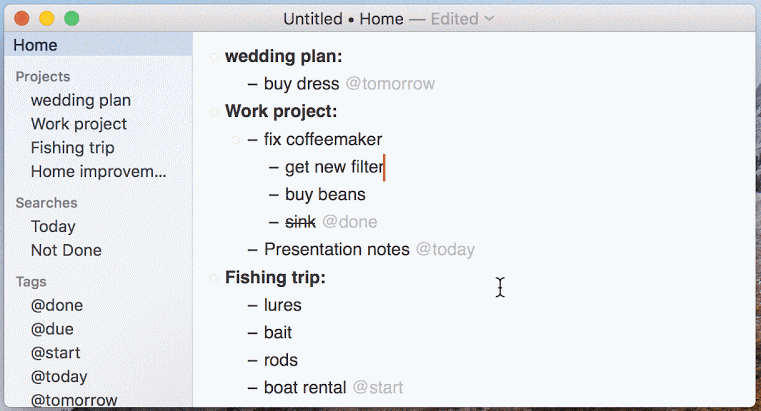 With just a few formatting touches, TaskPaper provides you with a flexible, convenient way to plan your projects. Best of all, it's available free with your Setapp subscription.