Take Setapp to more devices
As more and more Setappians kept getting surprised there's a device limit on a user account, we got to developing. Now you can add up to 4 extra devices — Mac, iPhone, or iPad — to Setapp. Every additional device comes at $2.49/month. So here's the Setapp math: 1 default Mac + 4 extra devices you can connect to the account any time.
How to add more devices to Setapp account
Go to your account and choose the Devices tab

Click to buy an extra device and follow the instructions.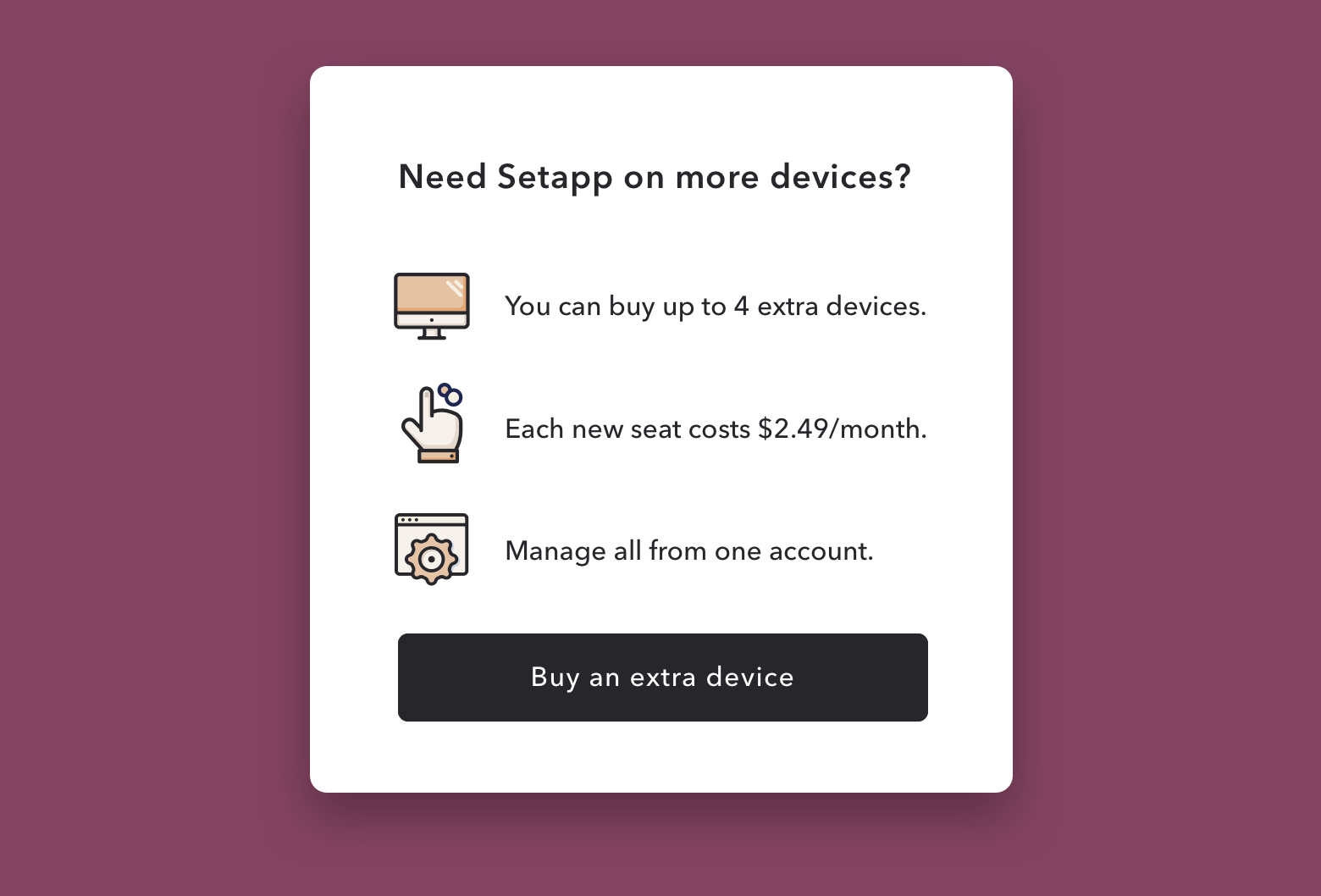 Once you've purchased an extra device, log into Setapp on a new Mac and it will get automatically registered. You'll see it on the list of your devices from then on.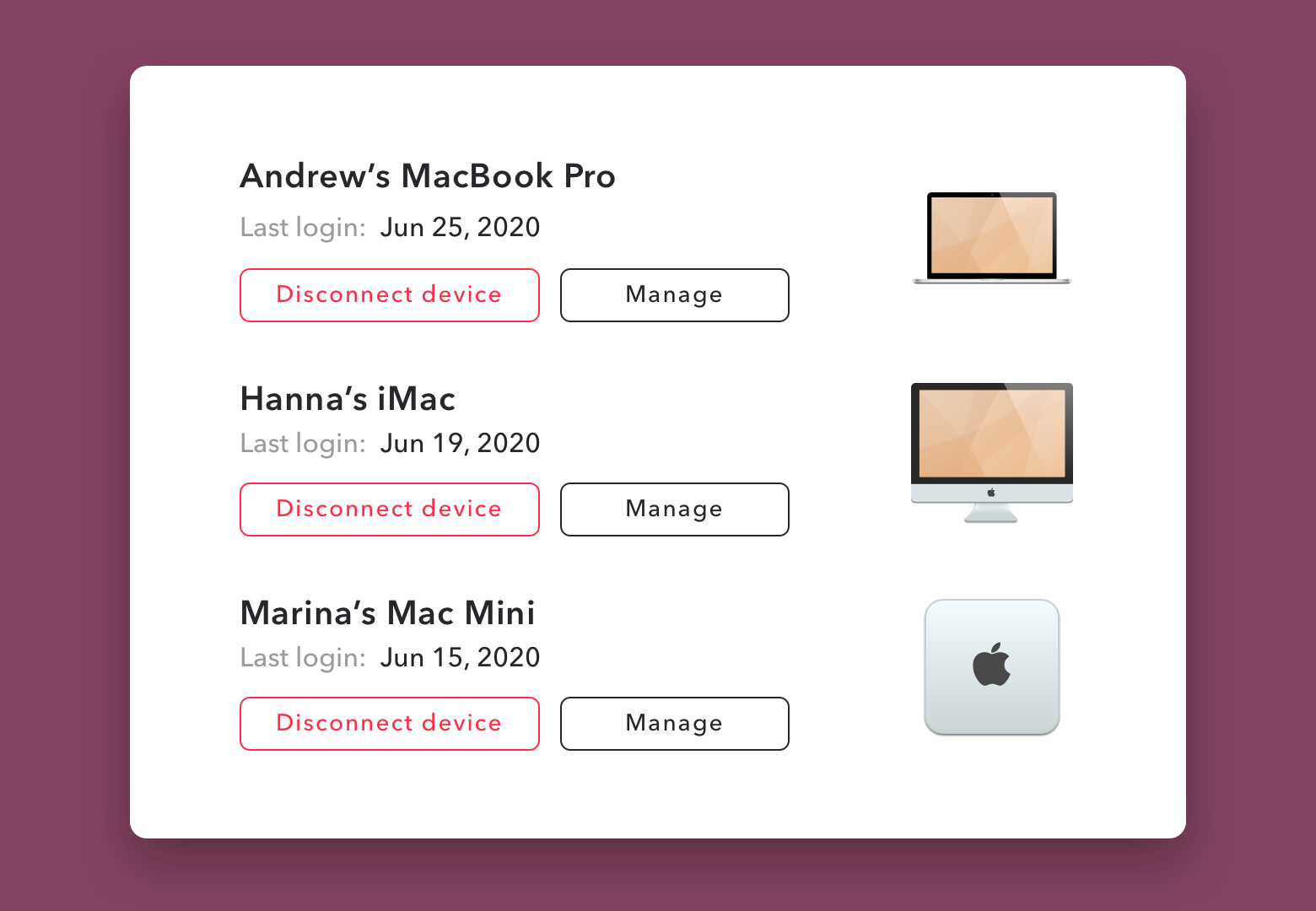 How to change a default Mac
If you want to use another Mac in the place of the one that is your primary device, click Disconnect next to the Mac in your account. This will leave the seat vacant and you can log in on another Mac to activate it.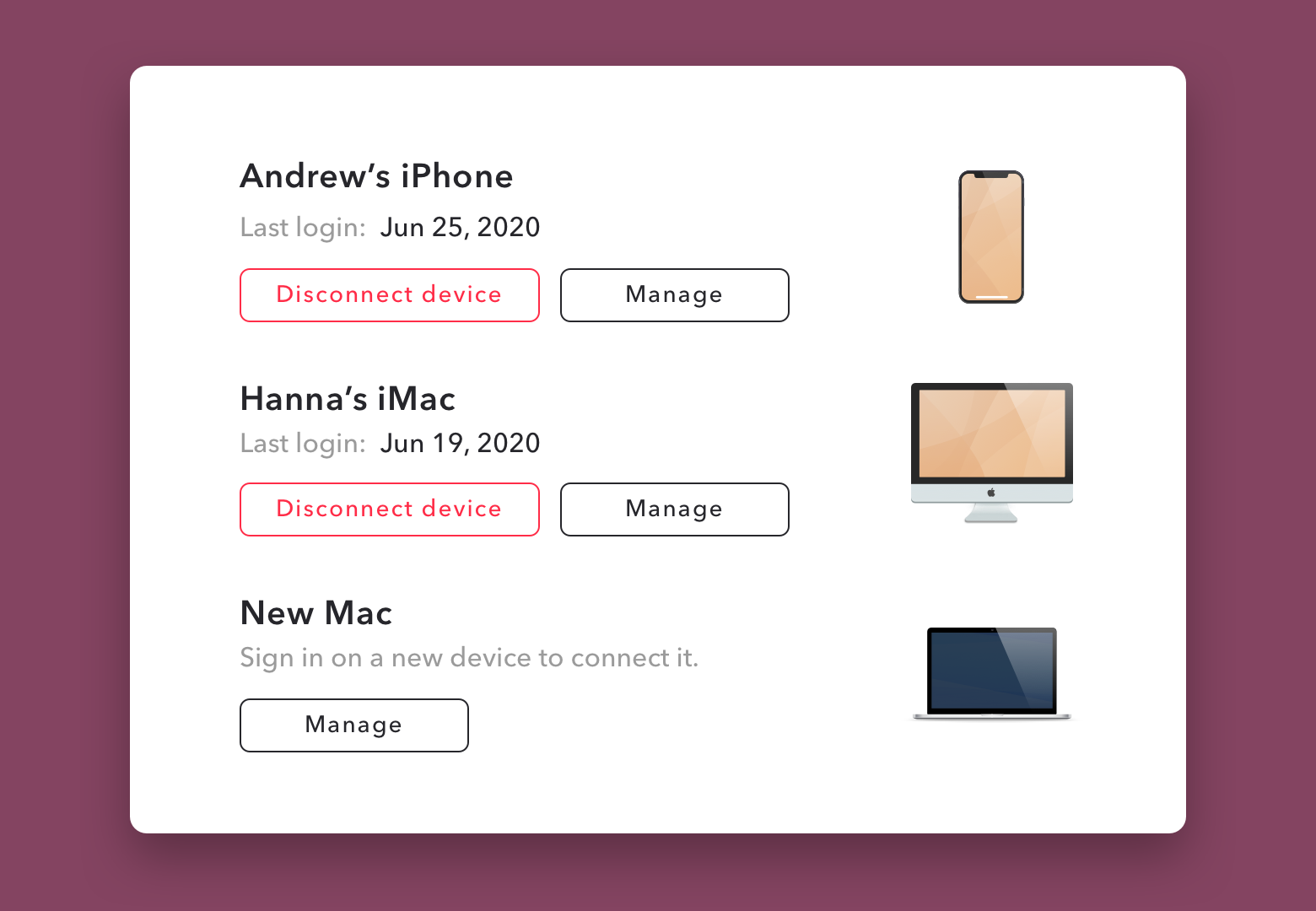 You can also easily take the extra device off your payment plan when you don't need it anymore. Choose Manage next to the extra device and click Stop paying for this device.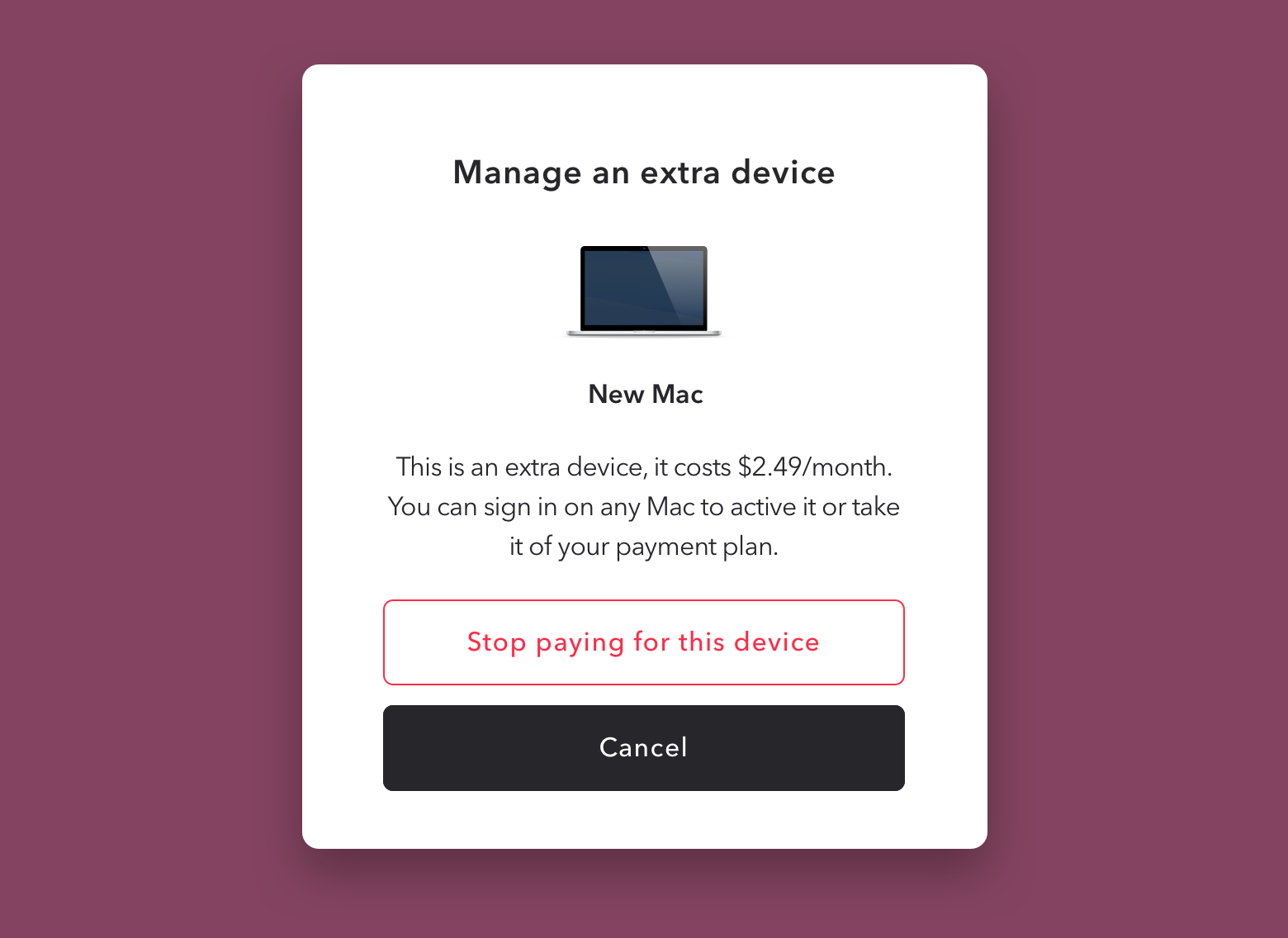 That's about it with our additional seats and Macs. We'd love to hear your feedback and suggestions in our Facebook group. Have a great day!