So we have good news and good news. First, Setapp is officially two years old now. Second, there will be a celebration – Setapp Birthday Giveaway – and you've been invited.
On Jan 25, 2017, the first ever subscription service for Mac apps was born. Entering our third year of app business, we look back with lots of love and gratitude. Setapp has been an arduous task and a fascinating adventure at the same time. We couldn't be more grateful for all of your support and trust on our common journey.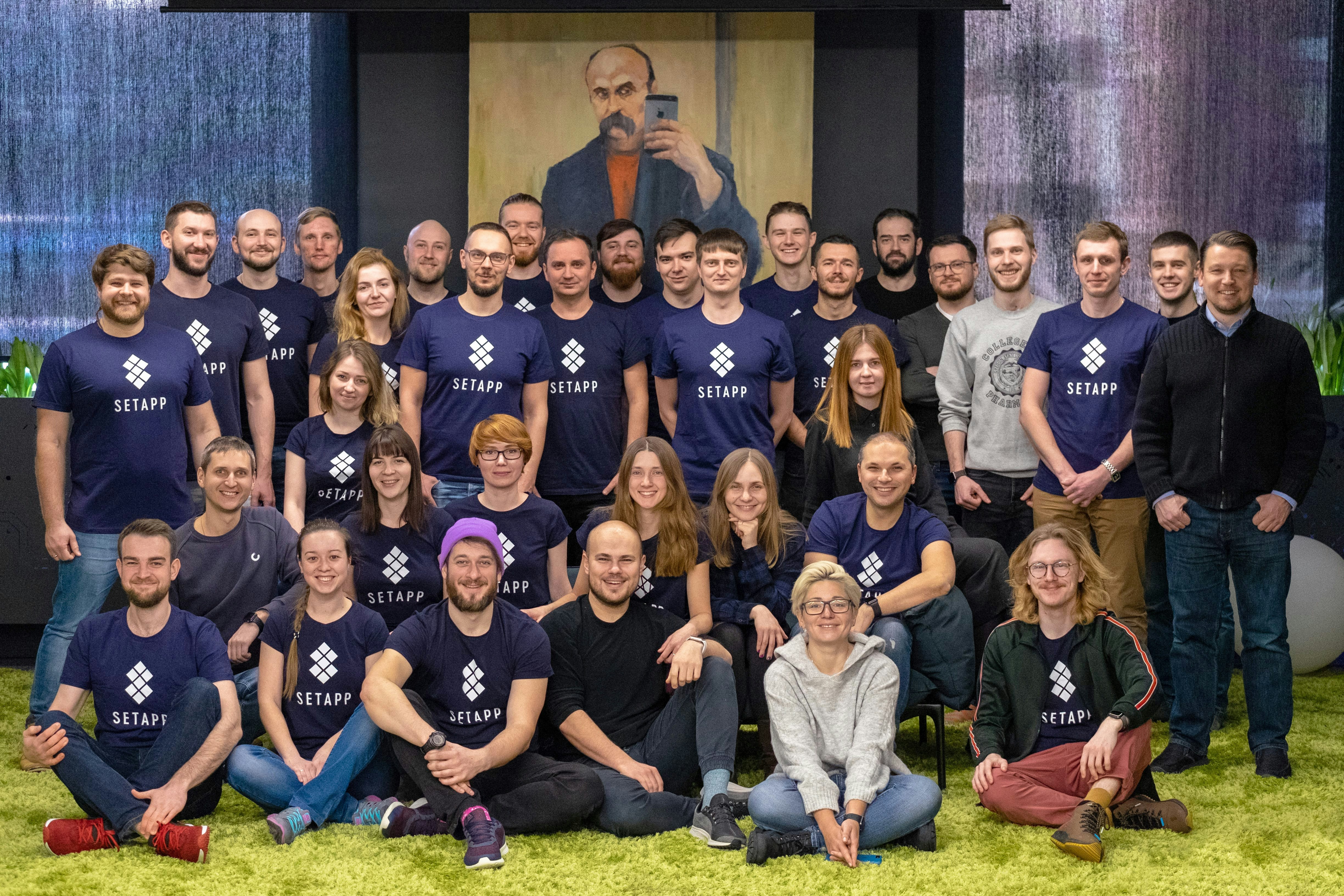 Year number 2 in retrospect
Apart from our clients – the key highlight of Setapp's second (and every) year – here are some more that are worth recalling:
Extra seats for more Macs. For those who need more Setapp space, you can now add up to five Macs to your account – one for free and four for $4.99/month each.

Share the love. We launched Gift Cards for easy Setapp sharing.

Family plan. Starting October 2018, Setappians don't have to worry about family budget anymore. Pay $19.99/month or $239.88/year to enjoy the perks of Family Plan. Family owners can use Setapp on two Macs and add up to three people with 1 Mac per person.

Enjoy the darkness. To ensure Setapp looks good in macOS Mojave, we added dark theme to your desktop app.

Keep your favorite apps on hand. With over 150 apps available, you should be able to set your faves apart. Hover over the app and click on the heart to save it to Favorites.

Improved app discovery experience. We changed the look and feel of the main menu in the desktop app as well as added app recommendations.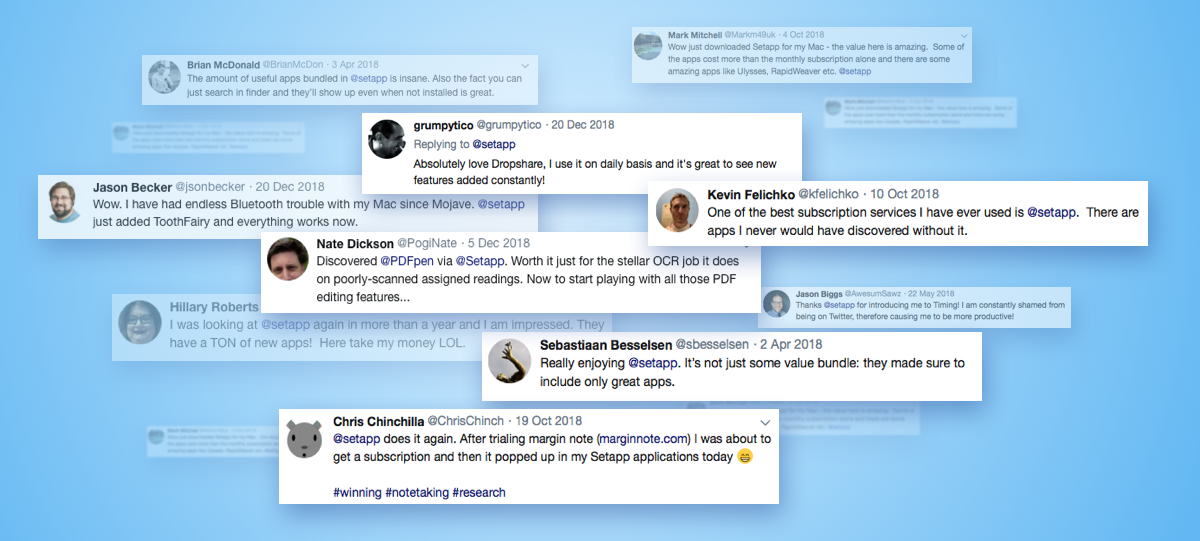 Join Setapp Birthday Giveaway
Those cozy evenings with friends – best time for old stories and warm memories. So why not have one together? To celebrate Setapp's second anniversary, we're hosting a giveaway: good vibes for everyone, free annual plans for 5 winners, a branded t-shirt and a sticker pack for Setapp's Team Choice. Here's how you enter:
Share a memory. Maybe Setapp gave you one app that completes tons of tasks, or you have your own recipe for discovering new apps – think about one special moment you've had with Setapp.

Post a short story about this experience on your personal Facebook/Twitter/Instagram account.

Include @Setapp mention and #Happy2Setapp hashtag in your post.
The posts that generate the biggest engagement get to the top of our list. The winners will be announced on Setapp's Facebook and Twitter pages Tuesday (29/01) at 4pm PST.
On the threshold of Setapp's third year, we're rolling out lots of new enhancements. With superb apps and exciting product updates, we ensure you get even more unforgettable Setapp moments in 2019. Stay tuned!