Surprise someone dear with a Setapp gift card
We have so much planned for Setapp that it's starting to seem impossible without a time-turner. One thing high on our priority list though — gift cards.
Setapp subscription is perfect for Mac lovers and now you have the chance to share that love, ranging from 1 month (appreciation) to 24 months (full-blown adoration).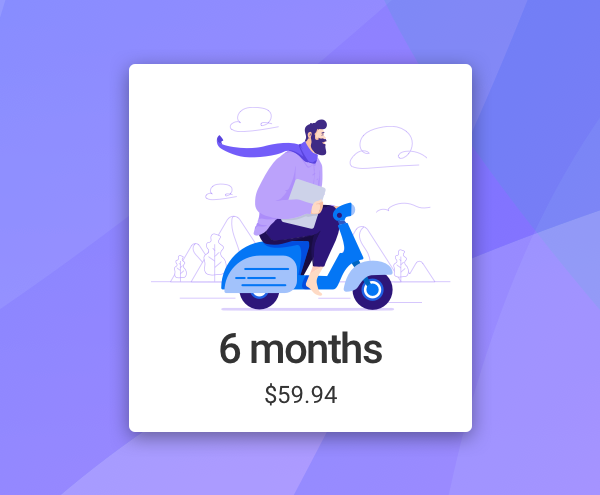 How to send a Setapp gift card
We have big plans for making Setapp as easy to share with friends as possible. Today we are releasing the initial version. To give Setapp subscription as a gift, you need to be a Setapp user. All gift cards are available in their respective section in your user account.
You'll notice that every gift card holds a certain volume of Setapp subscription, from 1 to 24 months. Select and purchase a card of your liking, and get a special code. Share that code with your friend and direct them to setapp.com.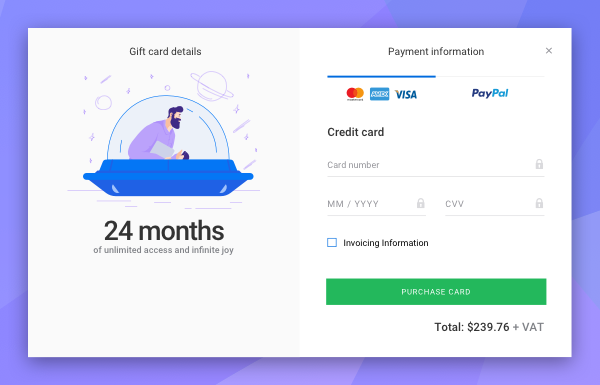 That's about it for the first gift card release. We'll be monitoring your feedback closely and updating the process in the near future, so be sure to let us know what you think. But now, go spread the love with Setapp gifts!