Sounds good? Well it looks good too.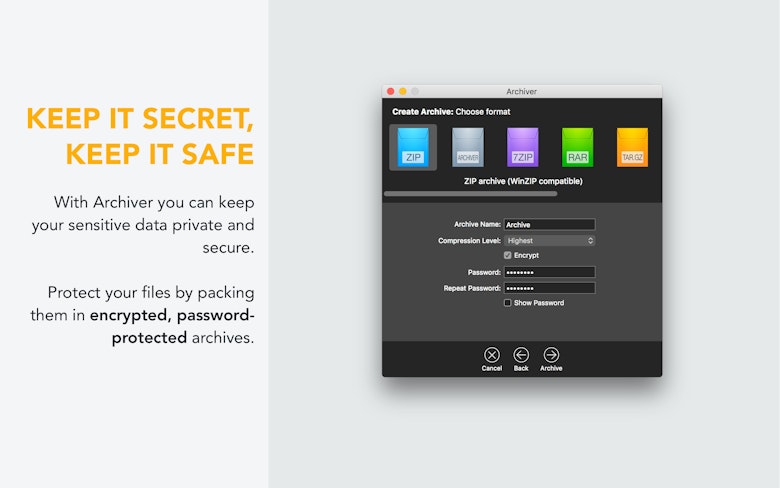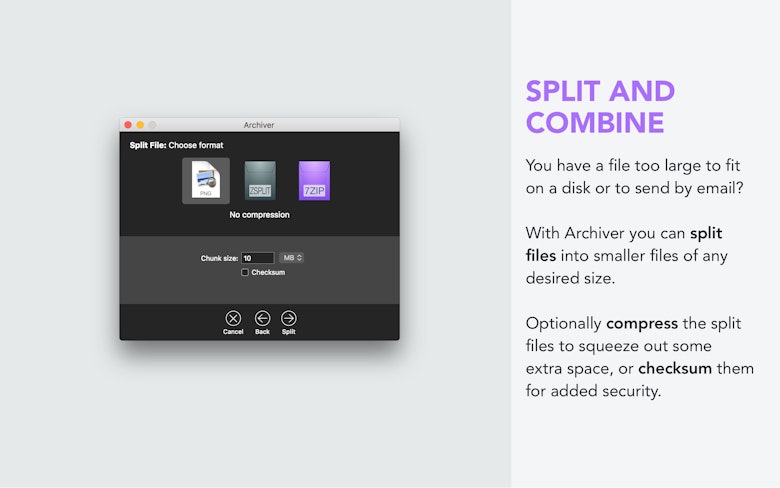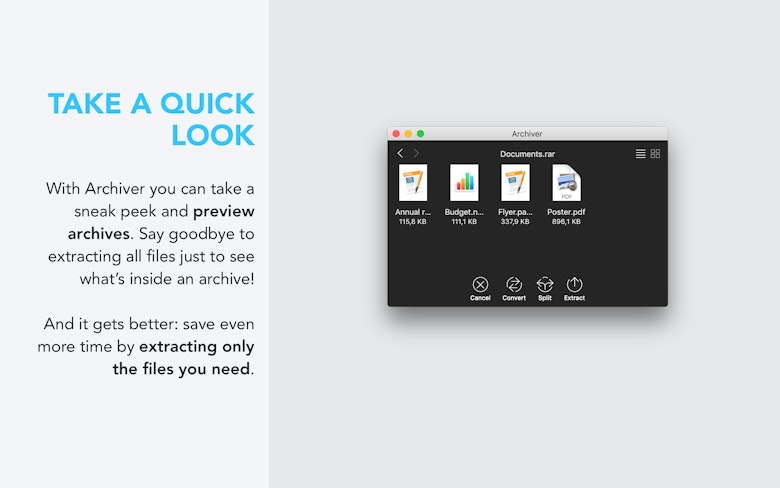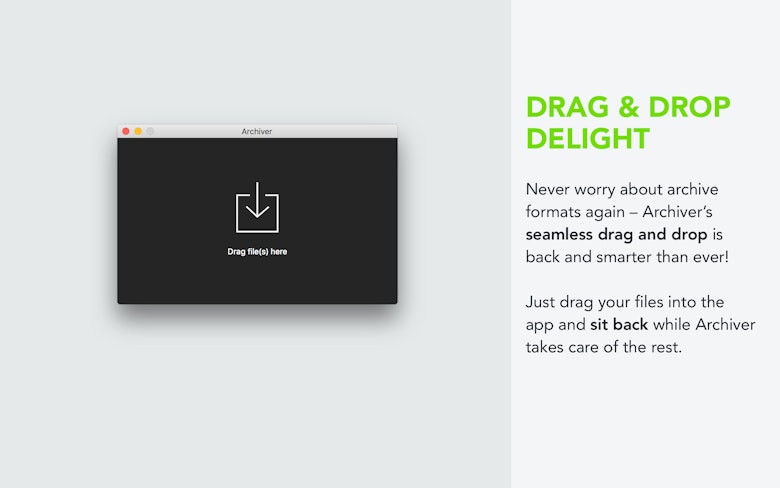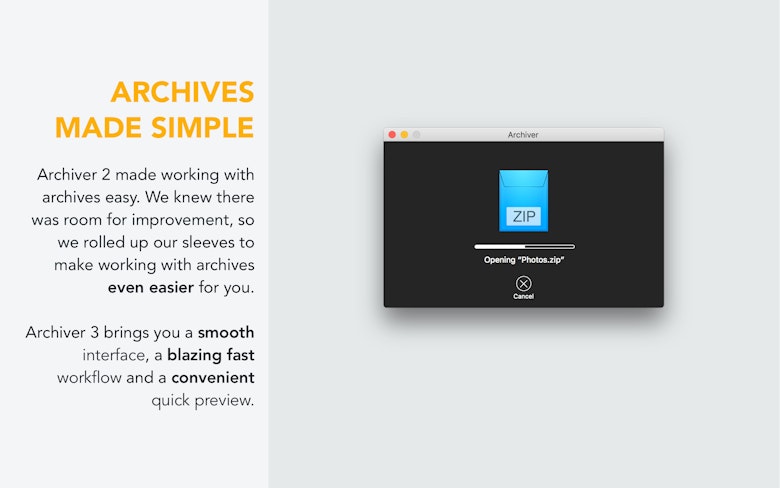 Archiver features
Unpack folders and files in a snap
Extract any archives within seconds. Open RAR files or any other compressed files and instantly get the items contained inside. This handy file unzipper program can extract content from major compressed file formats. Yes, it's not just a ZIP archiver, it can effortlessly open RAR, StuffIt, and 7z and other formats.
Compress files to get more space
Fancy having more space? Compress folders with this archive utility in a few clicks. Select desired format from a vast choice of the supported ones or try its unique file compressor. Enjoy effortlessly shrinking images, and audio files.
Preview files in archive without their opening
Have a glance at your file to check what's inside before unarchiving. Save time by previewing files with QuickLook. Don't extract the files you don't need, pick only those you require. Once selected, Archiver decompresses only the files you need at lightning speed.
Customize the compression to your preferences
Tailor Archiver to your ultimate requirements. Set the desired compression levels, pick a default output folder. Adjust the setting to automatically delete archives once they are extracted. These and many more options are packed in Archiver waiting to be adapted to your needs.
Encrypt and password protect archives
Protect your important data by encrypting it when compressing. Apply passwords to achieve even greater security. The process of encrypting is simple and quick, and let's you enjoy a piece of mind that your files are protected.
Split and combine large files
Got some big files you wish to share, right? Wish to send an email with large attachments? Archiver is the technology of choice. Splitting and combining files made consistent and snap. It's a nice way to go once you wish to get split archives fast and easy.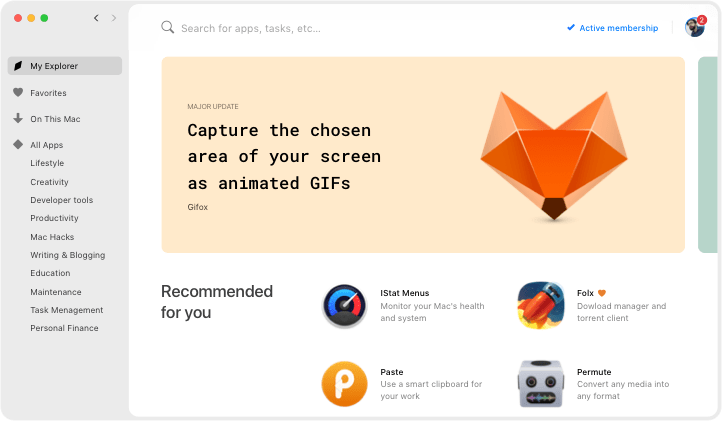 We love Setapp
---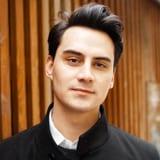 Very impressed with World Clock Pro @setapp @minimuminc. Making light work of time differences 🤘yew. How MacOS still doesn't have some kind of digital clock widget is mind boggling.
jessengatai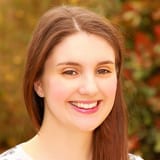 I have used Endurance (http://enduranceapp.com ) which is on @setapp to try and extend my battery life, 12 hour flight from Vienna to LAX and I spent about 8 hours working on an essay - not bad going!
Rosemary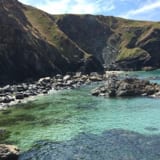 Wow just downloaded Setapp for my Mac - the value here is amazing. Some of the apps cost more than the monthly subscription alone and there are some amazing apps like Ulysses, RapidWeaver etc. @setapp
Mark Mitchell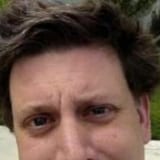 Discovered @PDFpen via @Setapp. Worth it just for the stellar OCR job it does on poorly-scanned assigned readings. Now to start playing with all those PDF editing features...
Nate Dickson