Sounds good? Well it looks good too.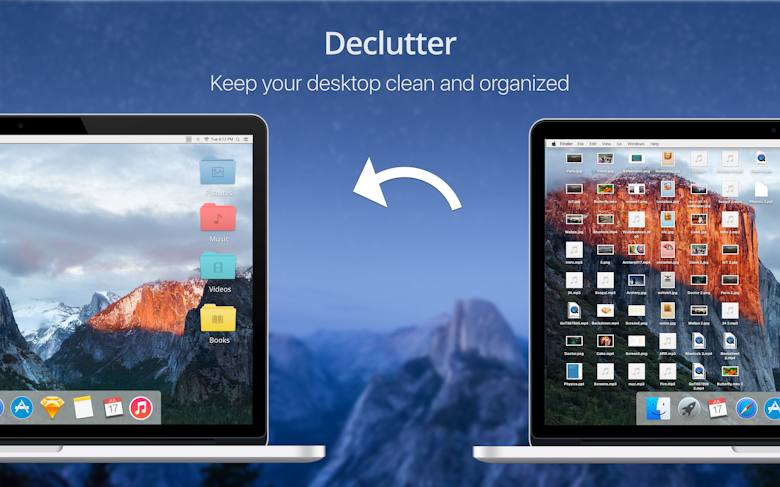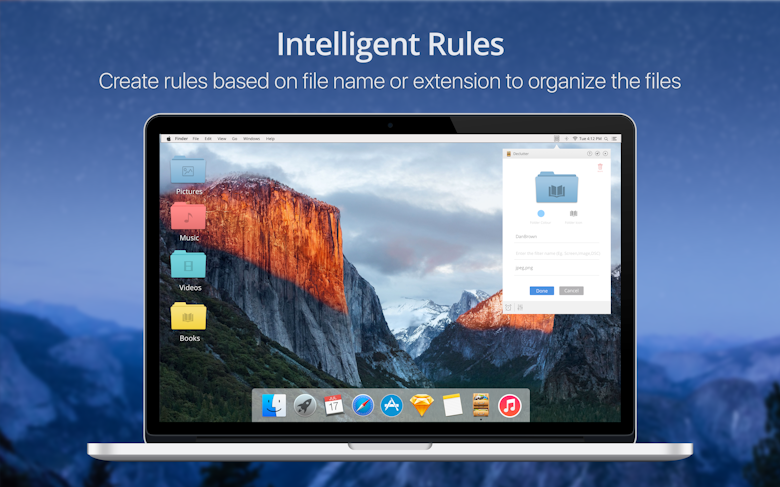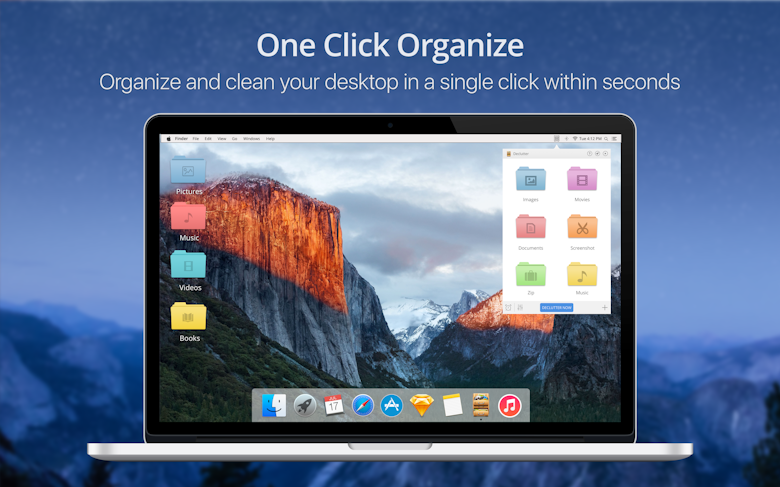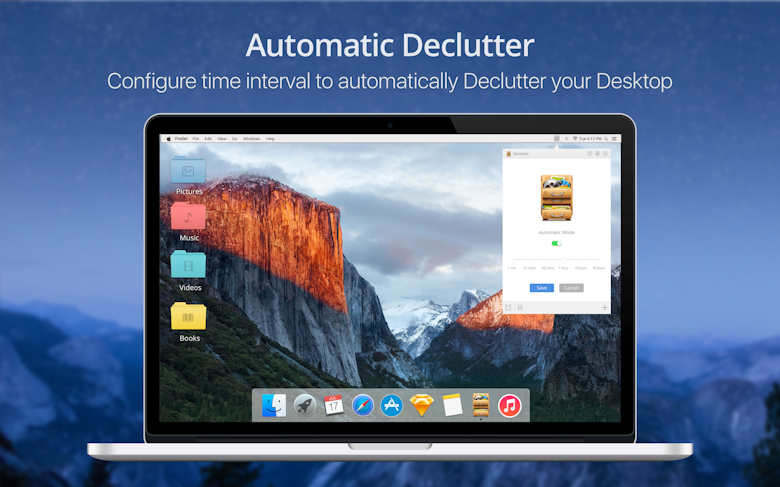 Declutter features
Desktop organized in a neat way
Let this Declutter app keep an eye on all your folders and it will effectively sort everything. Meanwhile, you'll be able to enjoy your workspace nice, clean, and organized. Plus, it is definitely capable of making your Mac even more beautiful.
Smart folders with colors and icons
Confused with tons of stuff your desktop has? It's time to make elegant folders. Set the organized options, enrich the look of your folders with fancy colors and icons. Get the job done faster and easier having your Mac beautifully arranged.
Rules with different conditions
Create complex rules, configure them with a number conditions, not to mention the name of the files and extensions. Use this secure, intuitive and lightweight app to declutter your Mac with power even greater than human intelligence.
Declutter in an automatic way
Manually moving your files from one folder to another is so old-fashioned. Set when it's the right time to clean up your Mac's desktop. Organize desktop items into folders on Mac and you'll enjoy your amazing wallpaper again and again.
Quick and easy reach
Wish to instantly tidy your messy computer? You can find this elegant desktop file organizer in the menubar. Moreover, you'll like that it's possible to activate it with one click or to set hot key stroke.
Automatic start
Use this app on a regular basis? Make it automatically launch upon Start. In that way, whenever you open your Mac, the app starts running. It will always maintain your desktop look clear in an automatic manner.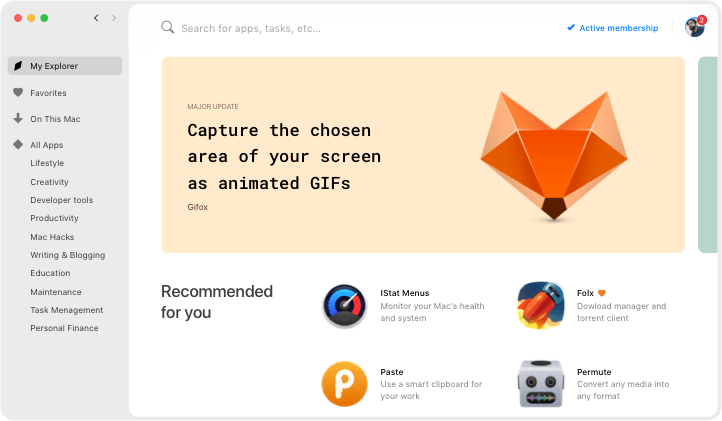 We love Setapp
---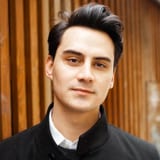 Very impressed with World Clock Pro @setapp @minimuminc. Making light work of time differences 🤘yew. How MacOS still doesn't have some kind of digital clock widget is mind boggling.
jessengatai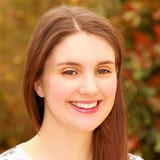 I have used Endurance (http://enduranceapp.com ) which is on @setapp to try and extend my battery life, 12 hour flight from Vienna to LAX and I spent about 8 hours working on an essay - not bad going!
Rosemary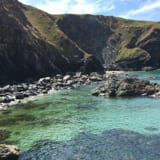 Wow just downloaded Setapp for my Mac - the value here is amazing. Some of the apps cost more than the monthly subscription alone and there are some amazing apps like Ulysses, RapidWeaver etc. @setapp
Mark Mitchell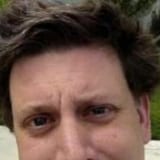 Discovered @PDFpen via @Setapp. Worth it just for the stellar OCR job it does on poorly-scanned assigned readings. Now to start playing with all those PDF editing features...
Nate Dickson