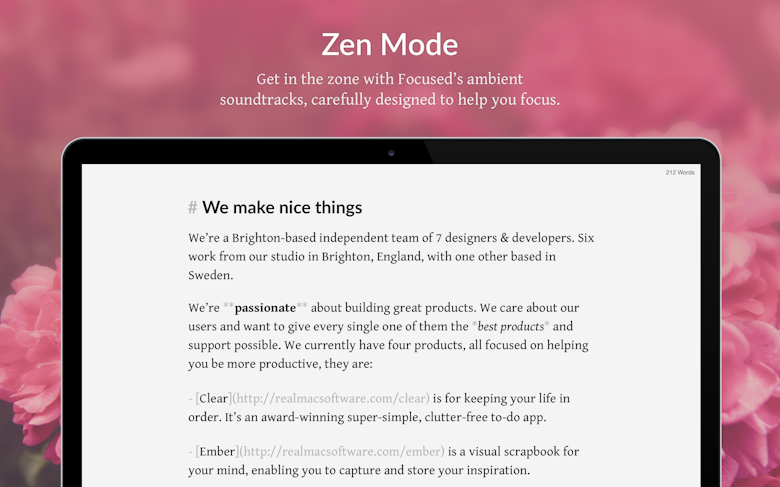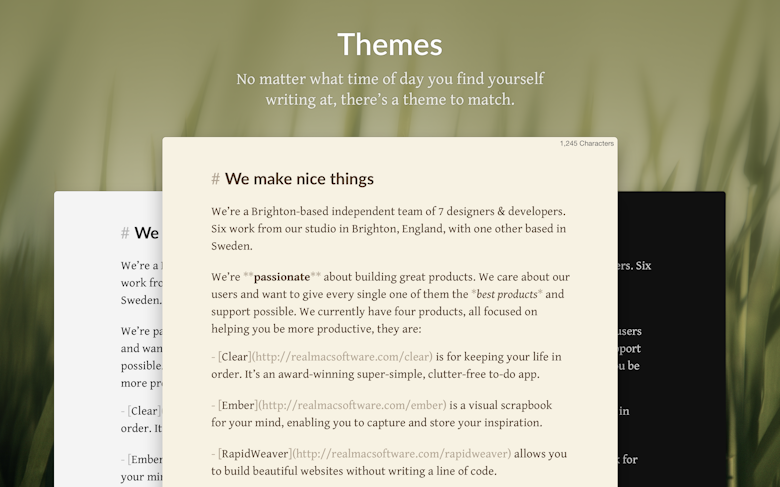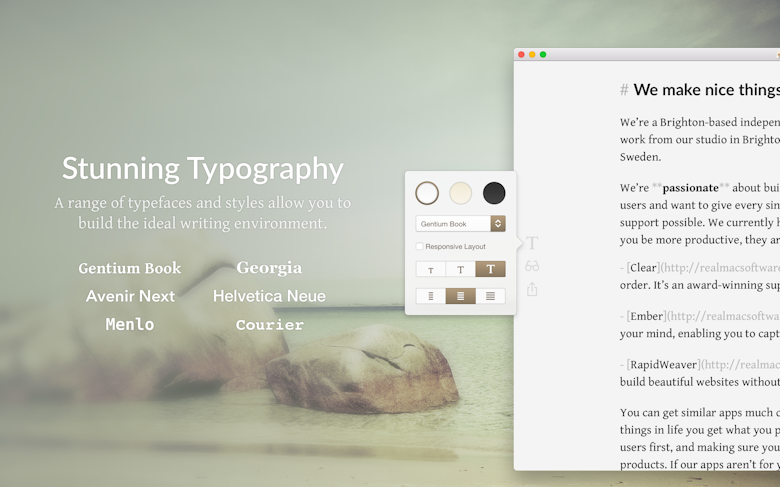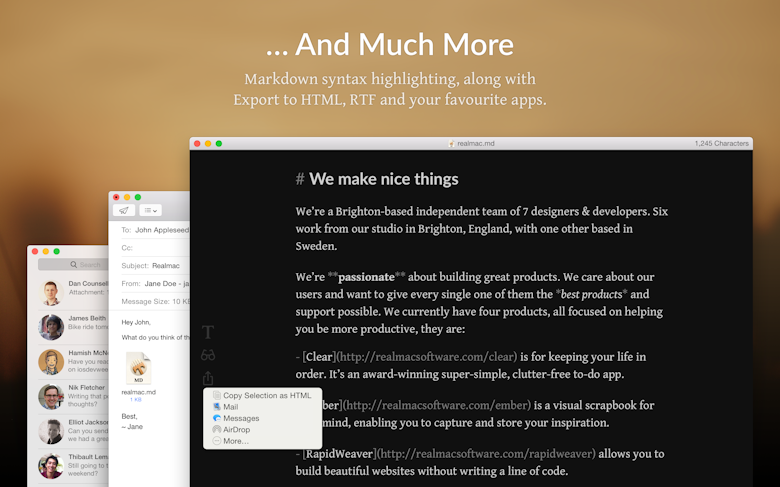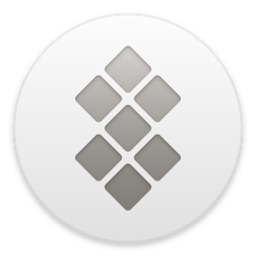 Your app + 190 more with Setapp.
Setapp is a curated suite of Mac and iOS apps — all yours with a single membership. Explore for 7 days free, then $9.99/mo.
Focused features
Focused is a way to get your writing done in no time, without distractions and unnecessary features. It's a simple and straightforward text editor, with built-in markdown for quick web adaptation and small, yet handy writing tools. Focused has on-click helpers like word count or HTML export and even an awesome zen-mode with relaxing music.
Simple, actually simple
You might be thinking that every editing software claims this and it's so rarely true. Because when you open those simple apps you see fifteen different menus unfolding onto you. Focused is nothing like that. It's a plain window with a few disappearing settings on the side, that's all.
Zen-mode
This is one of the best inventions for writers in typing apps. What zen mode does is fills your whole screen with pristine blank paper and turns on quiet relaxing music. Nothing to distract you, no flashing-blinking messages, just you and your writing.
Markdown editor
You don't have to know code to write for the web, Focused has your back. It uses Markdown syntax and can even export your writing directly in HTML format. That way you won't have to struggle with handwriting tags in front of every new line and list item.
Typewriter movement
If you enjoy your text in the center of the screen like they had it in the old times, this is for you. Typewriter mode will move your text upward each time you hit return. This way you're always only looking at what you're working on at the moment. Also, it feels really cool.
Paragraph and sentence focus
Focused can make you focus even closer, like on a single sentence or a paragraph. Enable custom focus mode and have only your current sentence highlighted. The app will dim the rest of the text so if you're guilty of constant editing of what's already written, this is indispensable.
All edits are safe
Focused has auto-save always on and all your older edits can be easily retrieved. With version control, you can go back to any moment in the past and bring back the way your text looked at that moment. Plus, you never lose anything important in the process.
We love Setapp
---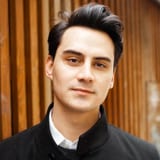 Very impressed with World Clock Pro @setapp @minimuminc. Making light work of time differences 🤘yew. How MacOS still doesn't have some kind of digital clock widget is mind boggling.
jessengatai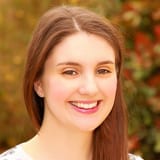 I have used Endurance (http://enduranceapp.com ) which is on @setapp to try and extend my battery life, 12 hour flight from Vienna to LAX and I spent about 8 hours working on an essay - not bad going!
Rosemary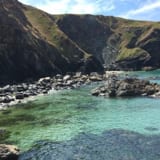 Wow just downloaded Setapp for my Mac - the value here is amazing. Some of the apps cost more than the monthly subscription alone and there are some amazing apps like Ulysses, RapidWeaver etc. @setapp
Mark Mitchell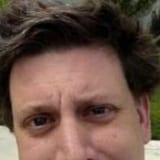 Discovered @PDFpen via @Setapp. Worth it just for the stellar OCR job it does on poorly-scanned assigned readings. Now to start playing with all those PDF editing features...
Nate Dickson