Sounds good? Well it looks good too.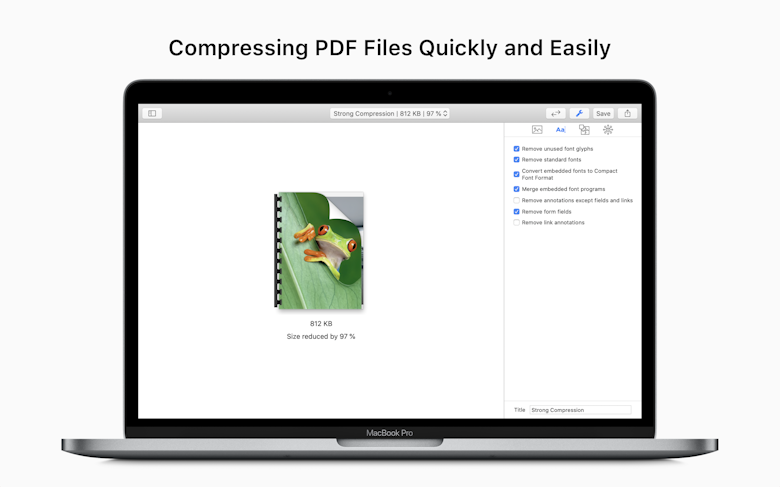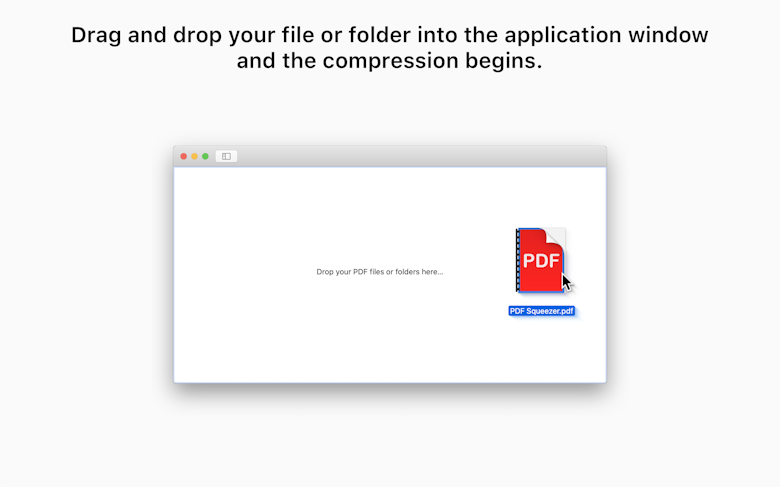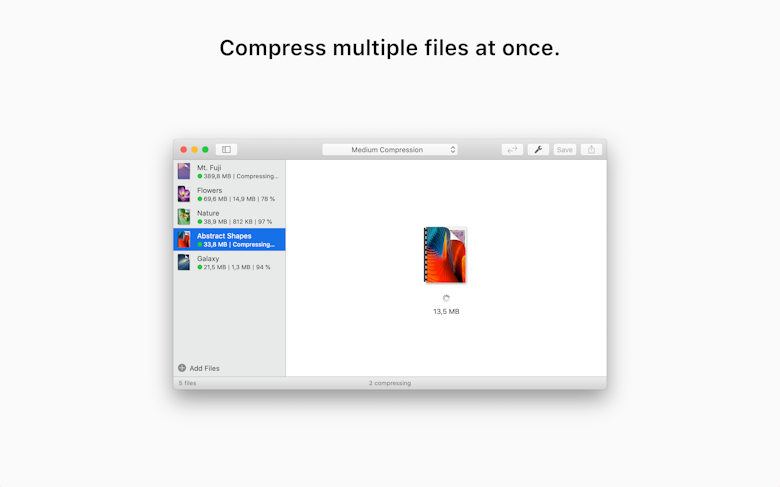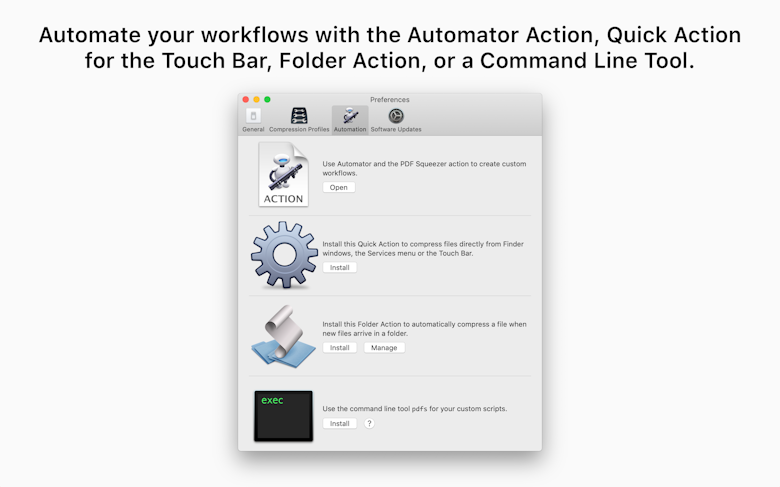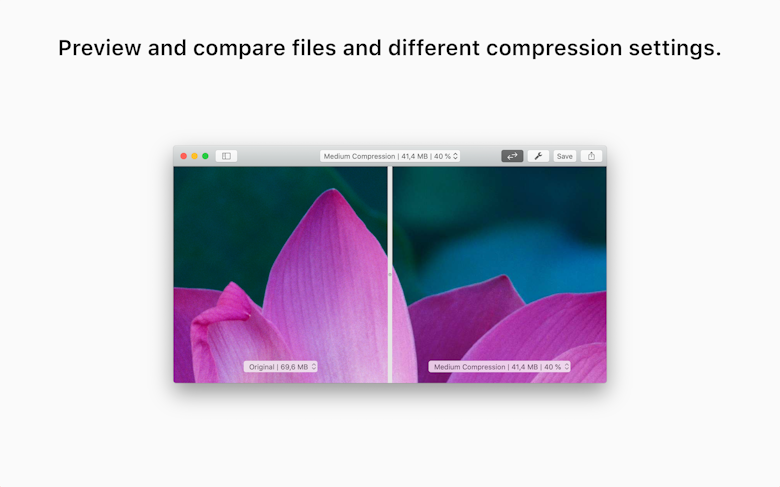 PDF Squeezer features
Minimalistic interface
There are no multiple settings and extra buttons, nothing to confuse you when all you need is to make a file smaller. Open the app and see that it has a simple "Drag your files here" spot and that's it. Drag the file, reduce it, and save it back to your Mac.
Shrink PDF documents for web
You've probably seen size limit on plenty of websites which require uploading documents. Job applications, resumes, visa-related docs, anything needed to upload to online forms that have size limits for documents is now easy.
Batch reduce PDF size
You can save plenty of time on file resizing by placing batches of files into PDF Squeezer at once. They will get processed and reduced one by one, so you can pick up the end result when it's all done. Same goes for multiple folders.
Compress all files in folders
You can compress every file in a folder and its subfolders as well, all with a single move. Just drop the folder into the app, and every PDF file in there, together with the subfolders included, will get compressed automatically.
Works for password-protected PDFs
In case the file you need to compress is password-protected, worry not. The app will reduce its size and leave the information intact, including the password. You can be sure your important documents are safe (and weight much less) after the reduction.
Preserve the quality
In case you have a beautiful presentation and fear that compression might ruin the quality of images, PDF Squeezer is a smart app that takes care of it. You can customize the quality before compressing to make sure the file preserves the right look.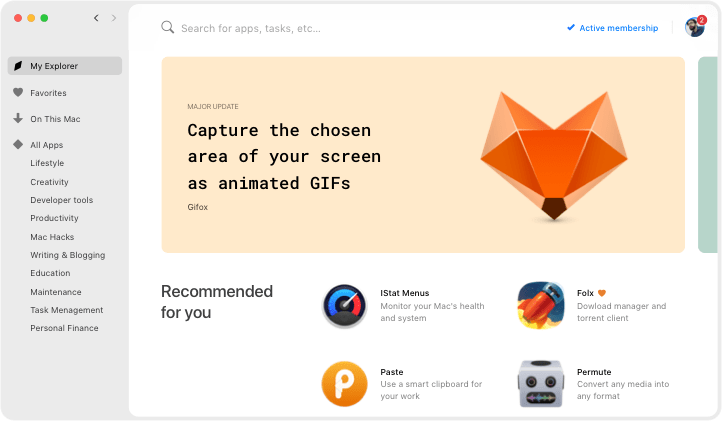 We love Setapp
---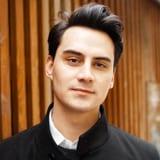 Very impressed with World Clock Pro @setapp @minimuminc. Making light work of time differences 🤘yew. How MacOS still doesn't have some kind of digital clock widget is mind boggling.
jessengatai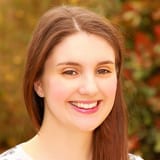 I have used Endurance (http://enduranceapp.com ) which is on @setapp to try and extend my battery life, 12 hour flight from Vienna to LAX and I spent about 8 hours working on an essay - not bad going!
Rosemary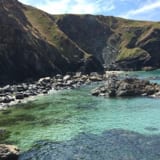 Wow just downloaded Setapp for my Mac - the value here is amazing. Some of the apps cost more than the monthly subscription alone and there are some amazing apps like Ulysses, RapidWeaver etc. @setapp
Mark Mitchell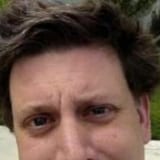 Discovered @PDFpen via @Setapp. Worth it just for the stellar OCR job it does on poorly-scanned assigned readings. Now to start playing with all those PDF editing features...
Nate Dickson