Sounds good? Well it looks good too.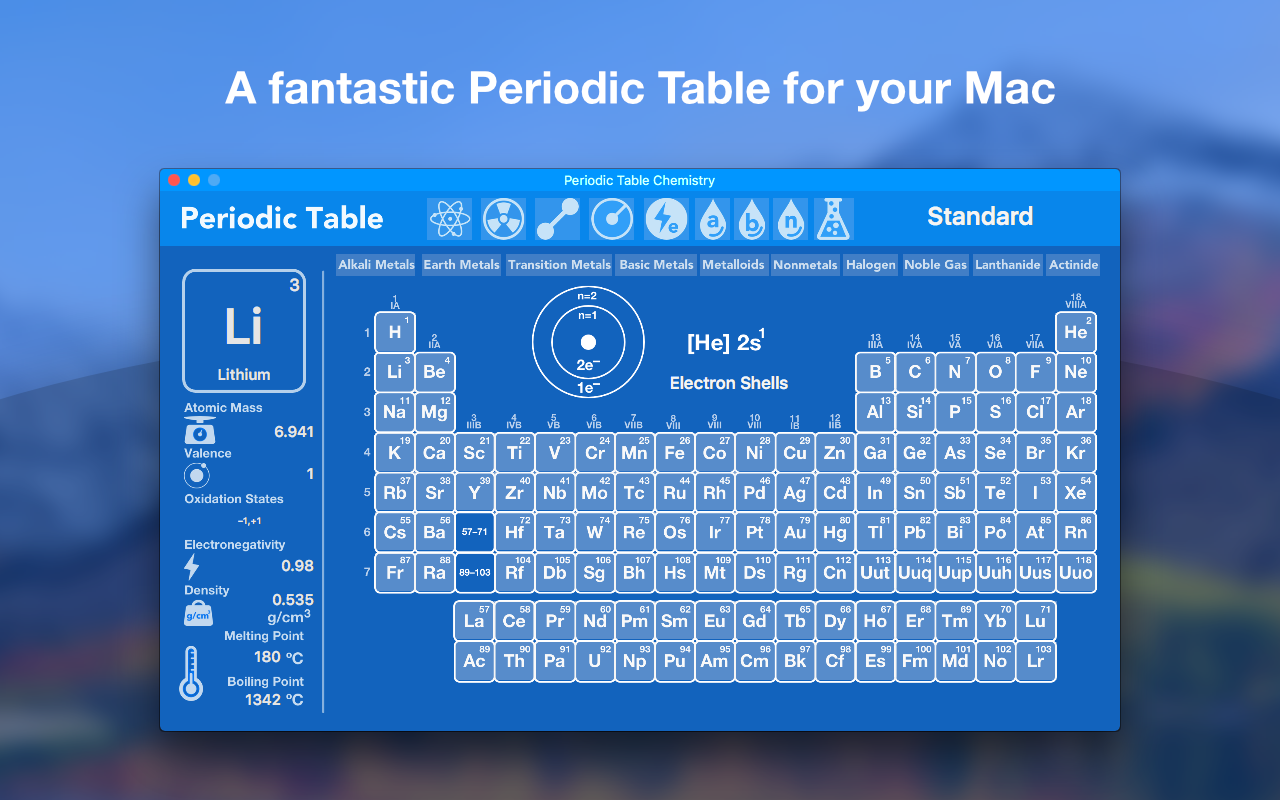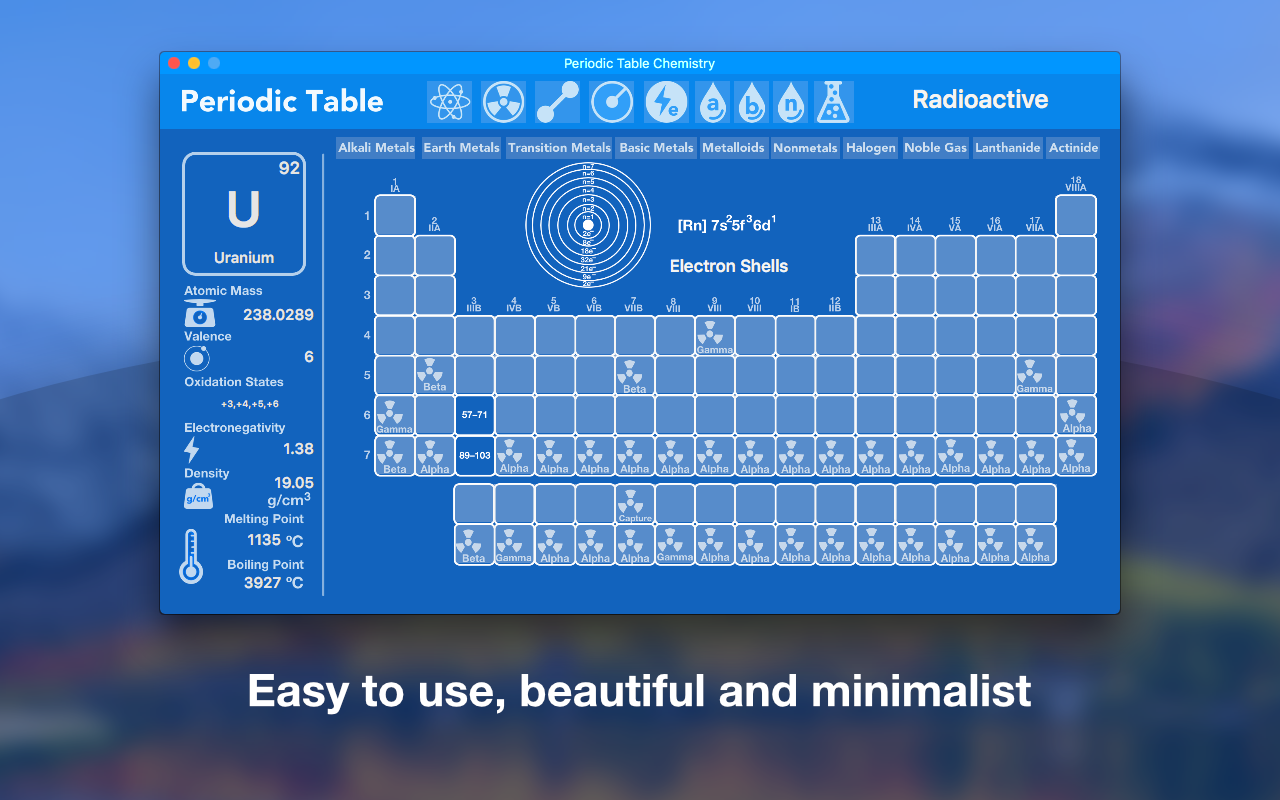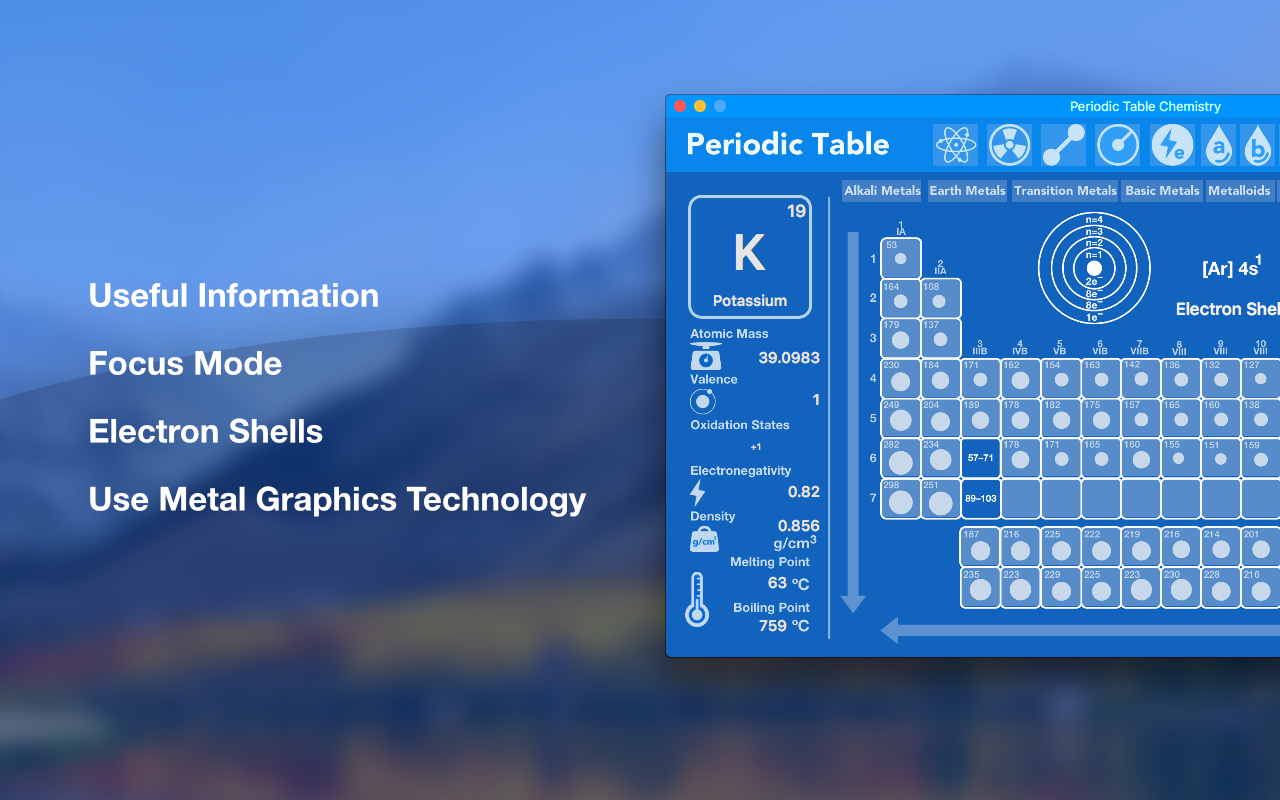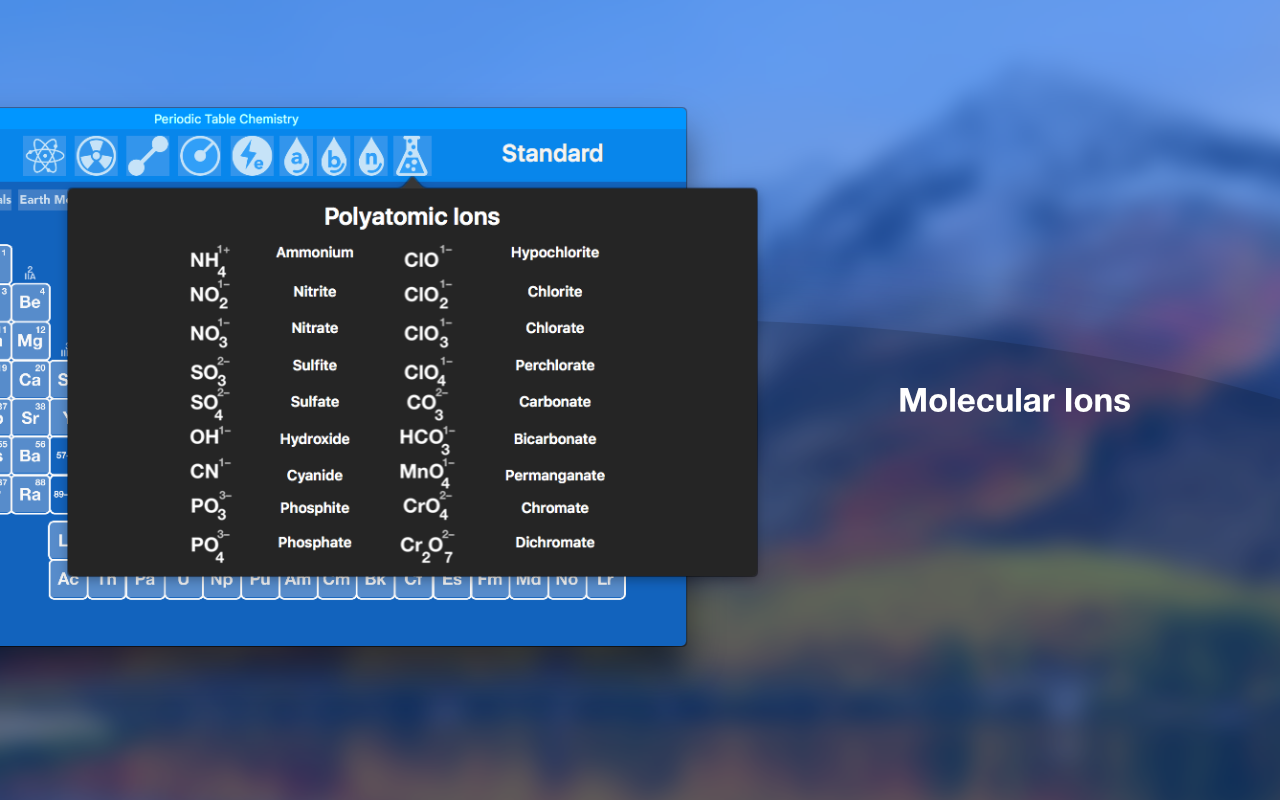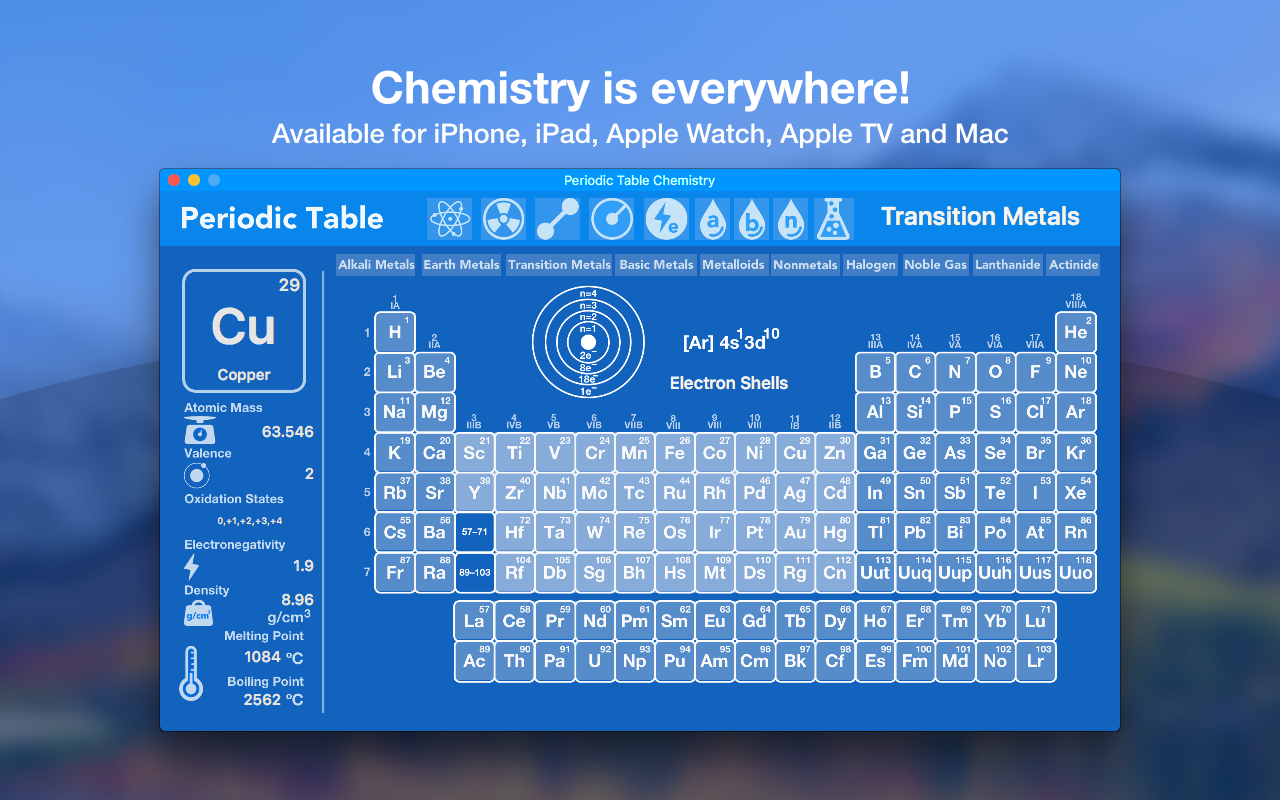 Periodic Table Chemistry features
Minimalist interface
The app presents the complete periodic table with a gorgeous, minimalist interface. Click any element for the full breakdown of its properties and other useful information. The blueprint design is easy on the eyes and lets you filter between the major regions of the table with just a click. It also includes useful diagrams of each element's electron shells.
Molecular isotopes
Most periodic tables stop at the elements themselves. This app includes not only the elements, but a complete table of their named molecular isotopes, which makes looking up isotopes by atom a breeze.
Focus Mode
Focus mode lets you zoom in on the table and sort the elements by a variety of different attributes. Along with the usual ways in which the table is grouped (base metals, noble gases, and so on), this mode lets you view the table by radioactivity, ionic radius, and other traits, giving you at-a-glance insight into the elements' affinities.
Available on all devices
Don't feel stuck to your desktop! The app is native to the whole Apple ecosystem. You can add it to your Apple Watch, Apple TV, iPad, and iPhone with ease, so you'll never have to go back to your house just to find out whether Dysprosium is in the Lanthanide or Actinide group. Talk about convenience!
We love Setapp
---
Very impressed with World Clock Pro @setapp @minimuminc. Making light work of time differences 🤘yew. How MacOS still doesn't have some kind of digital clock widget is mind boggling.
jessengatai
I have used Endurance (http://enduranceapp.com ) which is on @setapp to try and extend my battery life, 12 hour flight from Vienna to LAX and I spent about 8 hours working on an essay - not bad going!
Rosemary
Wow just downloaded Setapp for my Mac - the value here is amazing. Some of the apps cost more than the monthly subscription alone and there are some amazing apps like Ulysses, RapidWeaver etc. @setapp
Mark Mitchell
Discovered @PDFpen via @Setapp. Worth it just for the stellar OCR job it does on poorly-scanned assigned readings. Now to start playing with all those PDF editing features...
Nate Dickson