Sounds good? Well it looks good too.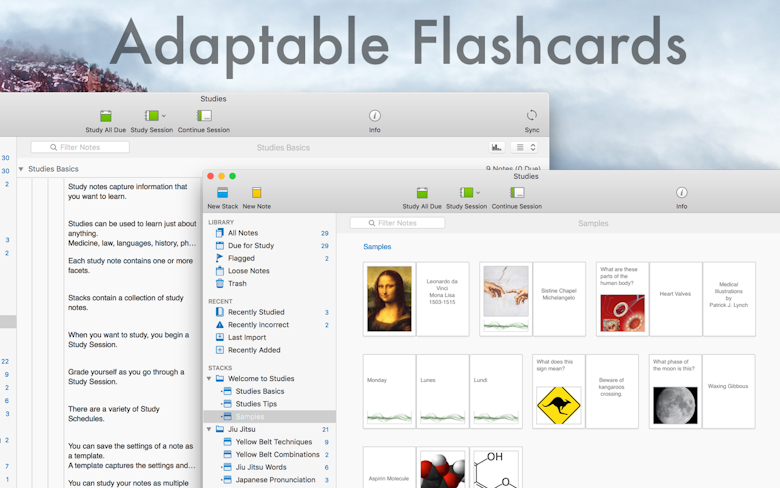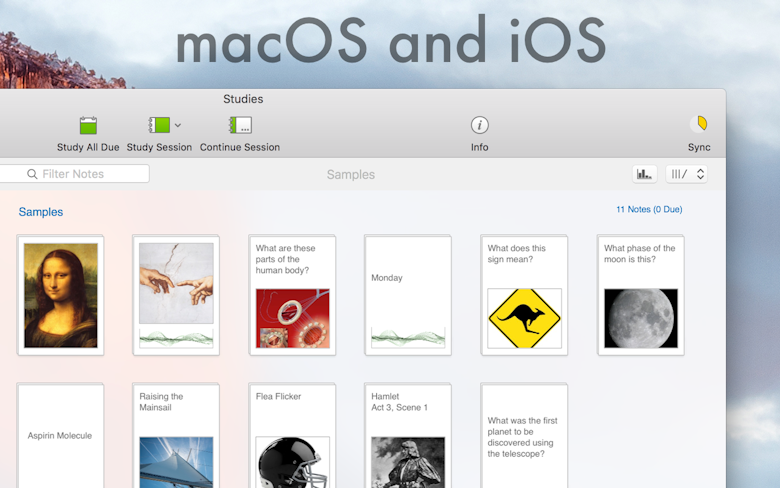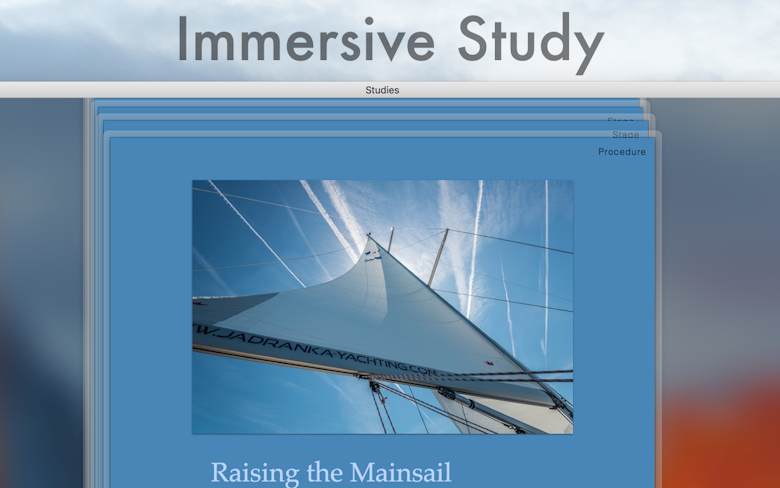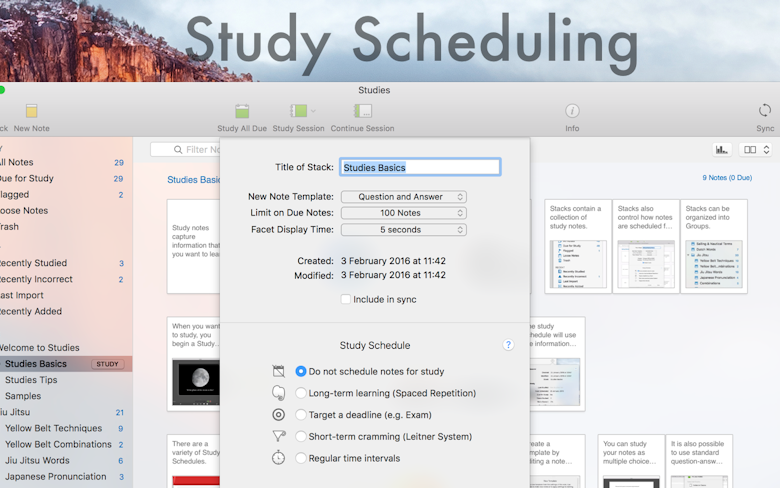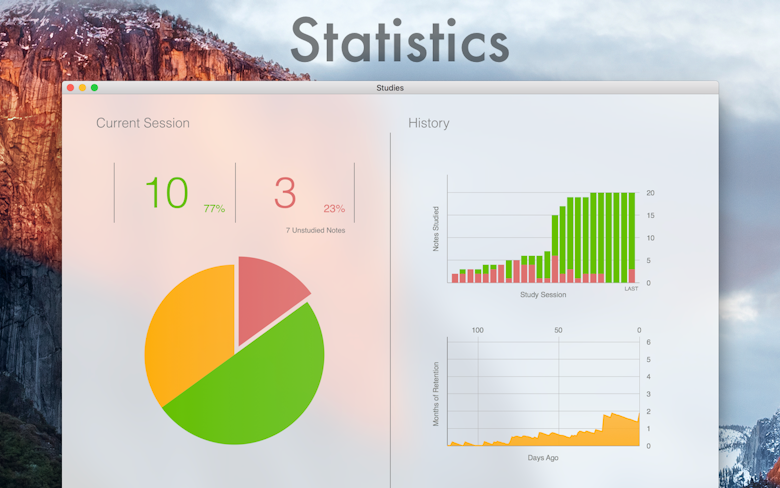 Studies features
Generate your own powerful study notes
Turn any information you have to learn into smart study notes. Typically, study notes are like classical flashcards, but more robust. A note can consist of an unlimited number of sides and can contain not only text and pictures, but also audio or video. Create your own study notes, or download the already shared ones.
The learning schedule adjustable to your needs
Time is money, don't forget this. Use the learning schedule and become more productive. Set a goal, then the schedule note. Needless to mention, the learning schedule will be of great fit both for long-term learning and exams cramming. The app can automatically make time notes on a daily basis.
Smart statistics and predictions
You study and the app not only tracks everything but also uses the gathered data to schedule notes for the forthcoming studies. Check the statistics and predictions to reveal how well you know the material. Check and analyze the notes that you have graded wrong. Have a glance at the app's estimates to find out how long you are to keep the studied material in your head.
Easy export and import capabilities
This learning app supports numerous file formats to share your study notes with our close family or friends. Create an archive and export it to be imported into Studies on other devices. What is more, the app allows you to import and export common text formats, such as CSV and TSV, which perfectly run with most popular flashcard sites.
Easy migration of data from Mental Case
Studies is simply one step higher than the popular solution titled Mental Case. Install Studies on your Mac and you will be able to effortlessly migrate your data, not to mention the study history and scheduling. Once you get started, you'll appreciate that Studies consumes not so much space when comparing to Mental Case.
Full iCloud synchronization
Put notes into your shared folder on your Mac's desktop and you will have them on your iPhone or iPad. By the way, your study sessions will be also synced. That means that you can get started on your Mac, and finish on your iPhone on the go. You will like that you can specify what to sync and what you don't need to be synced.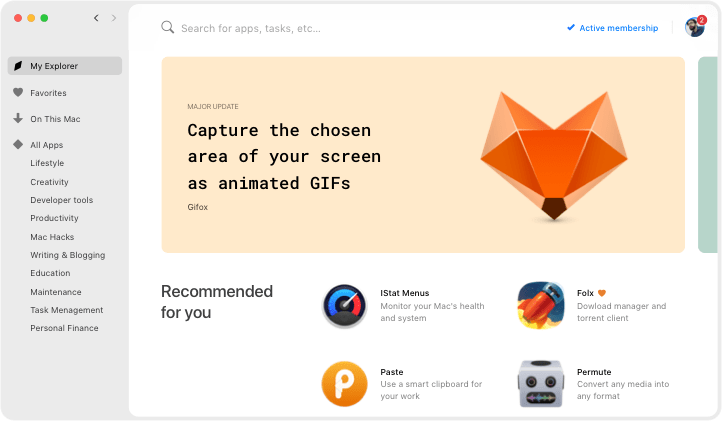 We love Setapp
---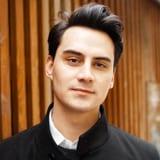 Very impressed with World Clock Pro @setapp @minimuminc. Making light work of time differences 🤘yew. How MacOS still doesn't have some kind of digital clock widget is mind boggling.
jessengatai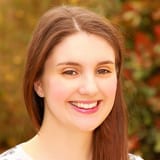 I have used Endurance (http://enduranceapp.com ) which is on @setapp to try and extend my battery life, 12 hour flight from Vienna to LAX and I spent about 8 hours working on an essay - not bad going!
Rosemary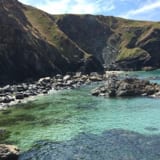 Wow just downloaded Setapp for my Mac - the value here is amazing. Some of the apps cost more than the monthly subscription alone and there are some amazing apps like Ulysses, RapidWeaver etc. @setapp
Mark Mitchell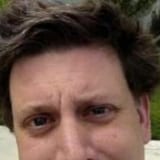 Discovered @PDFpen via @Setapp. Worth it just for the stellar OCR job it does on poorly-scanned assigned readings. Now to start playing with all those PDF editing features...
Nate Dickson