Sounds good? Well it looks good too.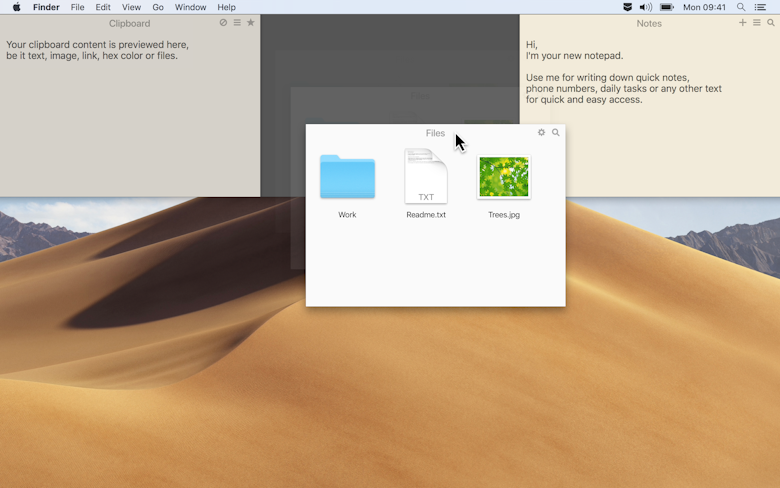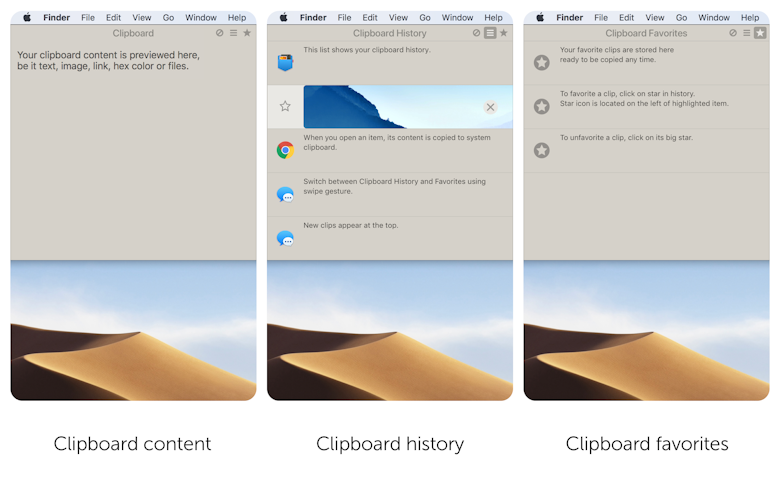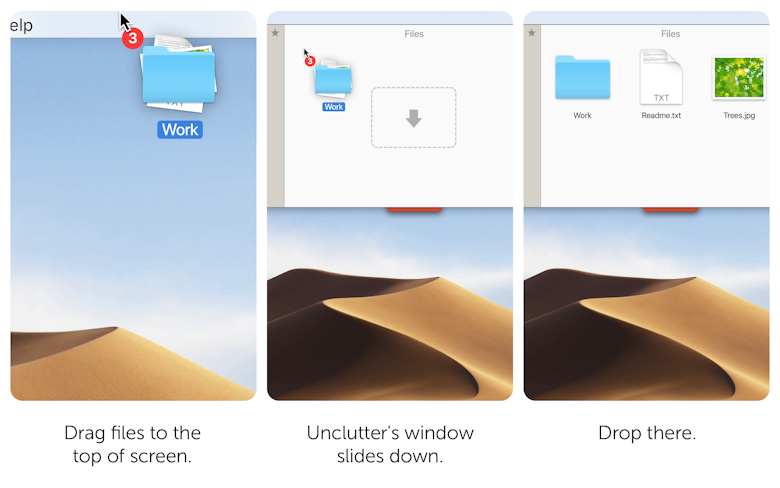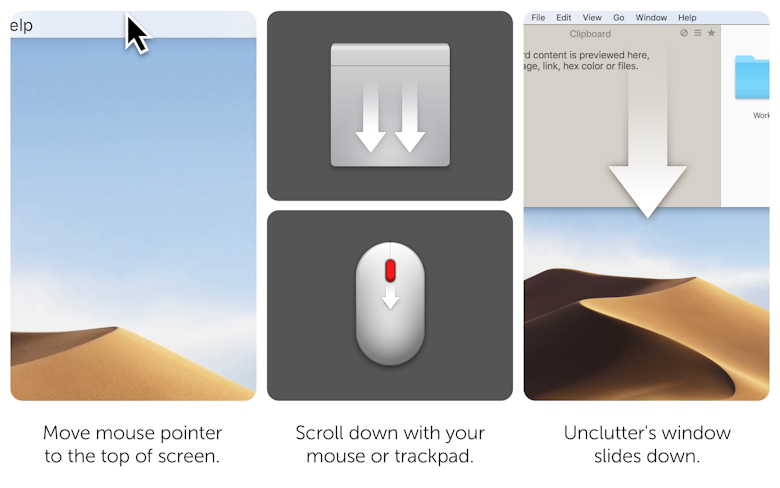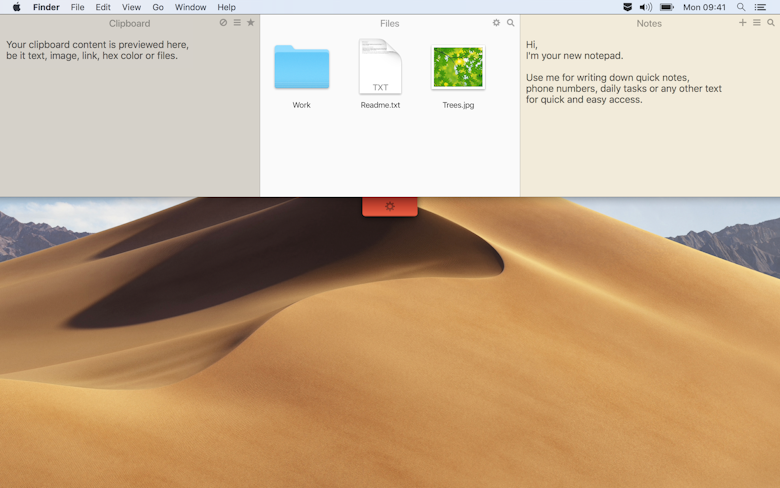 Unclutter features
Sticky notes on Mac desktop
This clipboard notes app is a handy tool for note taking. Create as many notes as you wish for better organization all of your content. Use the quick full-text search to get the note you need within seconds. Unclutter is your full-featured memo assistant, which reminds you of the things you don't want to miss.
Smart Mac clipboard history manager
Keep track of everything you copy to your Mac's clipboard. Have a glance at the list of recent clips and if needed, instantly recall any of them. Even once the Mac clipboard manager app is relaunched or the system is rebooted, you'll still have the history of clips. You can also make a separate list to permanently save particular clips for future use.
A handy place to store files and notes
Creating temporary folders and misplacing your transient files is so 20th century. Use this app as a daily storage of notes and files that you need on a regular basis. Create a shortcut to store the stuff you often use. Plus, it'll be also great if you need a drop area to instantly drag text, links, or files between different apps.
Highly customizable panels
Set the widths of panels by dragging the splitter between them. Rearranging the panels is ease, simply drag them. Take a panel outside the window and it will stick on top of other windows until you close it. To get more space for the regularly used ones, hide the panels you seldom use.
Launch at startup
You can store a bunch of different items, including files, images, and notes. Adjust the automatically relaunch option to make Unclutter run each time the computer gets rebooted. In that way, every time you open your Mac, the app with all the stuff you need will be at your fingertips.
Auto-synced across all Macs via Dropbox
Enjoy a piece of mind that all your content is auto-synced across all your Dropbox-connected devices. Any Dropbox owner can use it to create a folder to store Unclutter files and notes. This way, all of your content will be easily accessible from any place with Internet connection.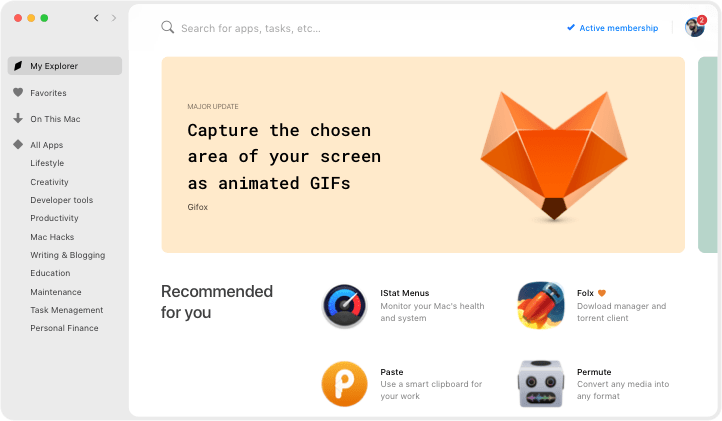 We love Setapp
---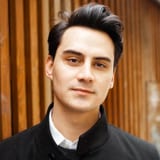 Very impressed with World Clock Pro @setapp @minimuminc. Making light work of time differences 🤘yew. How MacOS still doesn't have some kind of digital clock widget is mind boggling.
jessengatai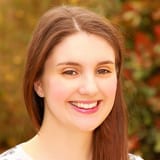 I have used Endurance (http://enduranceapp.com ) which is on @setapp to try and extend my battery life, 12 hour flight from Vienna to LAX and I spent about 8 hours working on an essay - not bad going!
Rosemary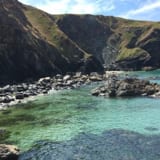 Wow just downloaded Setapp for my Mac - the value here is amazing. Some of the apps cost more than the monthly subscription alone and there are some amazing apps like Ulysses, RapidWeaver etc. @setapp
Mark Mitchell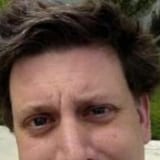 Discovered @PDFpen via @Setapp. Worth it just for the stellar OCR job it does on poorly-scanned assigned readings. Now to start playing with all those PDF editing features...
Nate Dickson