Sounds good? Well it looks good too.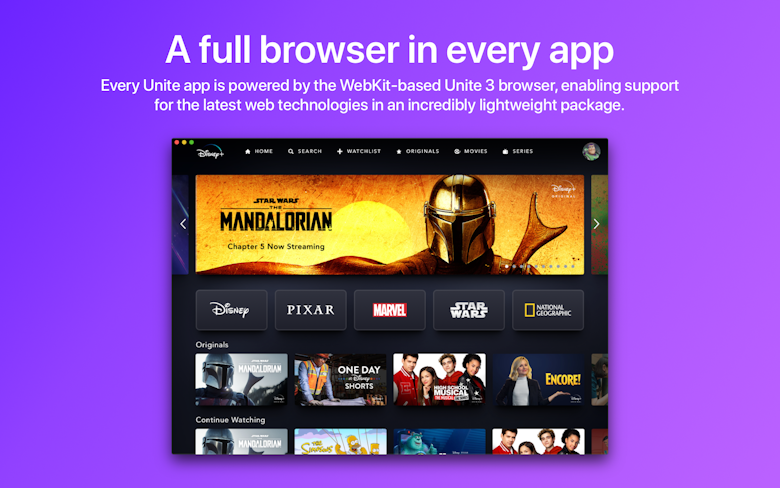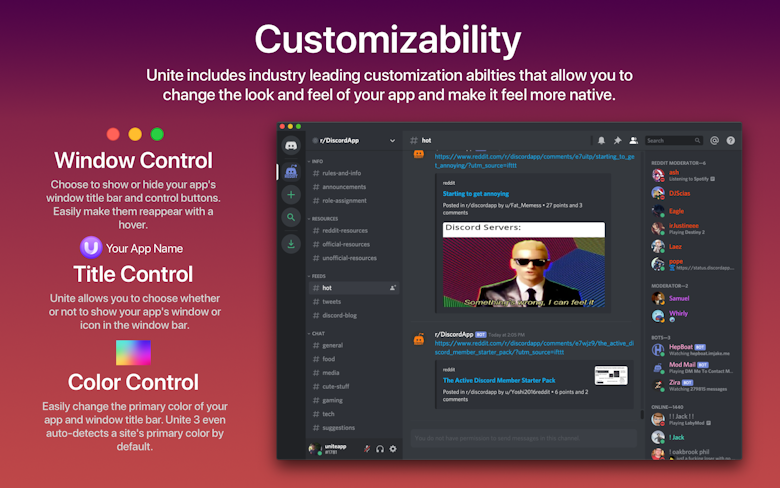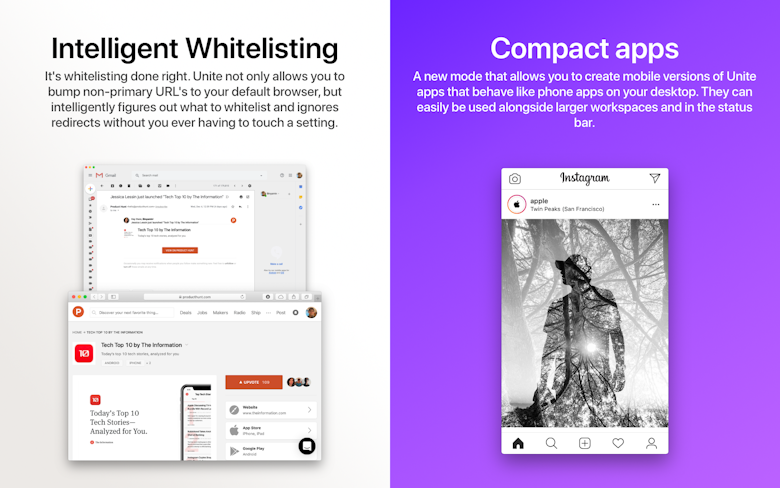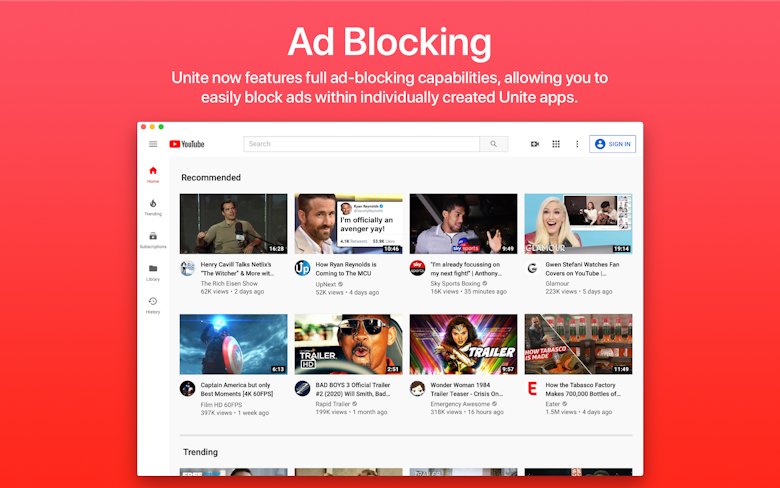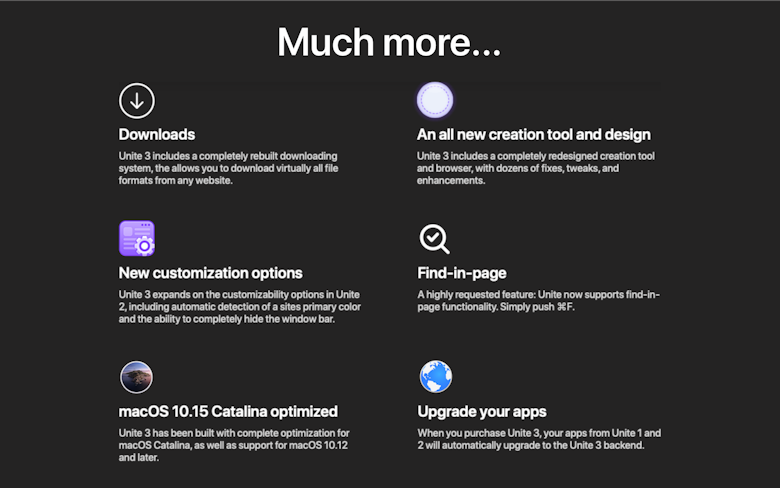 Unite features
Intuitive creation
App development sounds scary if you don't know anything about coding. With Unite, you don't have to. Simply provide the URL, icon, and the name of your new app, and Unite will make the transformation happen in a matter of seconds.
Each app is a browser
With a Unite app, you also get the powerful Unite backend browser that supports the latest web technologies and security protocols, as well as WebKit 2. You are free to determine which URLs are permitted into your Unite apps through whitelisting and URL forwarding.
Deep customization
Change functionality of your Unite app as well as decide how it should look. While website design does not always fit macOS, Unite allows you to customize nearly anything, from displaying app icon to toggling the title of the window and changing title bar color.
Status bar apps
To keep your Unite app close at hand, pin it to the status bar. Resize to change the status-bar look, or get back to the traditional mode via the menu bar. You can also activate the floating windows mode to keep your app's window on top no matter what you are doing.
Integrations and tweaks
Unite works with services you use on a daily basis. Apart from Facebook and Gmail notifications support, there are many other tweaks and functions. Completely change your window settings, use native upload and download functions, as well as print and zoom controls.
Secure experience
With Unite, you don't run any risks. While each app comes with its own browser, your data will be isolated to your created app. Plus, you can expect the app to work with the vast majority of plugins and technologies, ensuring a top-notch browsing experience.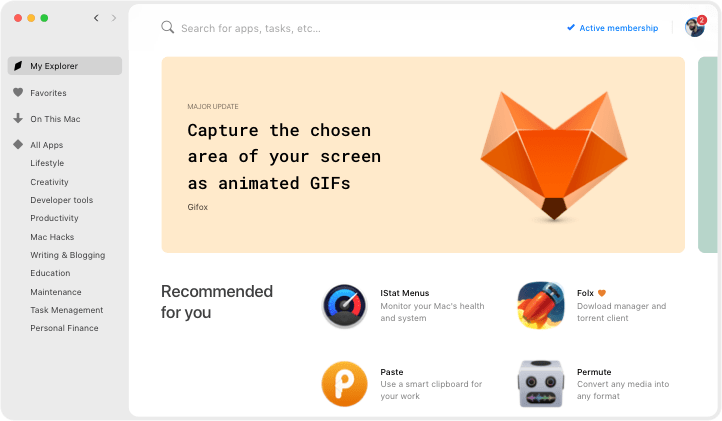 We love Setapp
---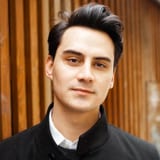 Very impressed with World Clock Pro @setapp @minimuminc. Making light work of time differences 🤘yew. How MacOS still doesn't have some kind of digital clock widget is mind boggling.
jessengatai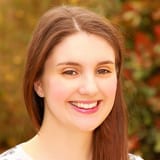 I have used Endurance (http://enduranceapp.com ) which is on @setapp to try and extend my battery life, 12 hour flight from Vienna to LAX and I spent about 8 hours working on an essay - not bad going!
Rosemary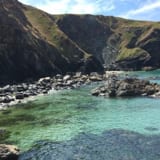 Wow just downloaded Setapp for my Mac - the value here is amazing. Some of the apps cost more than the monthly subscription alone and there are some amazing apps like Ulysses, RapidWeaver etc. @setapp
Mark Mitchell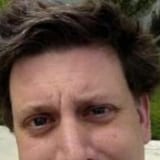 Discovered @PDFpen via @Setapp. Worth it just for the stellar OCR job it does on poorly-scanned assigned readings. Now to start playing with all those PDF editing features...
Nate Dickson