Sounds good? Well it looks good too.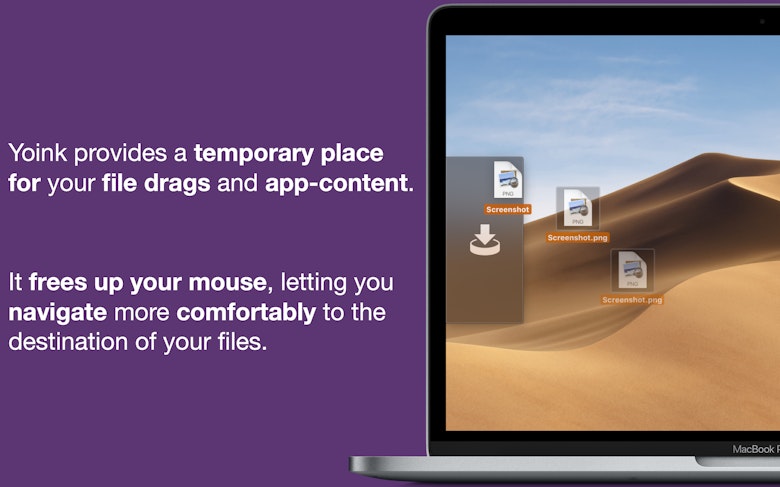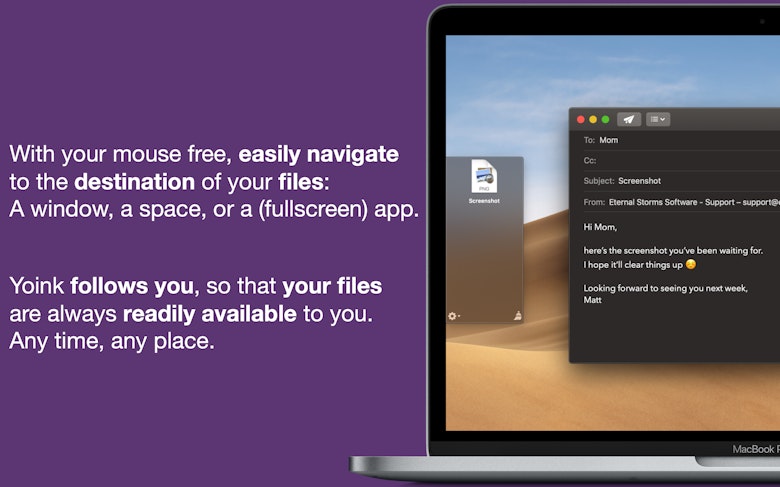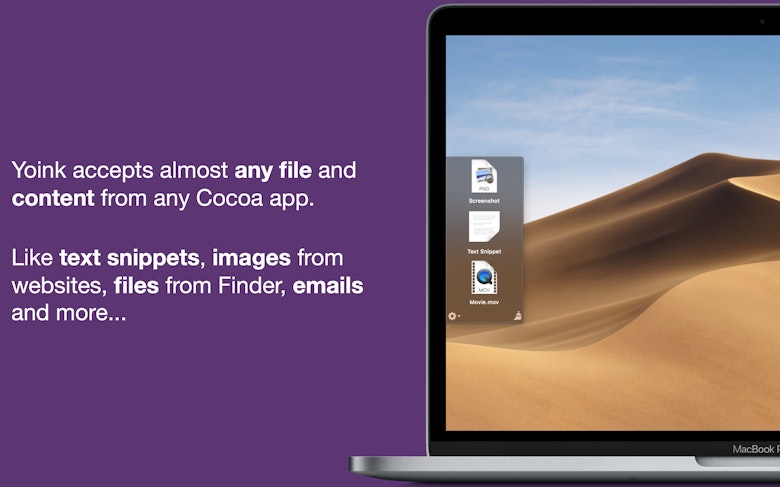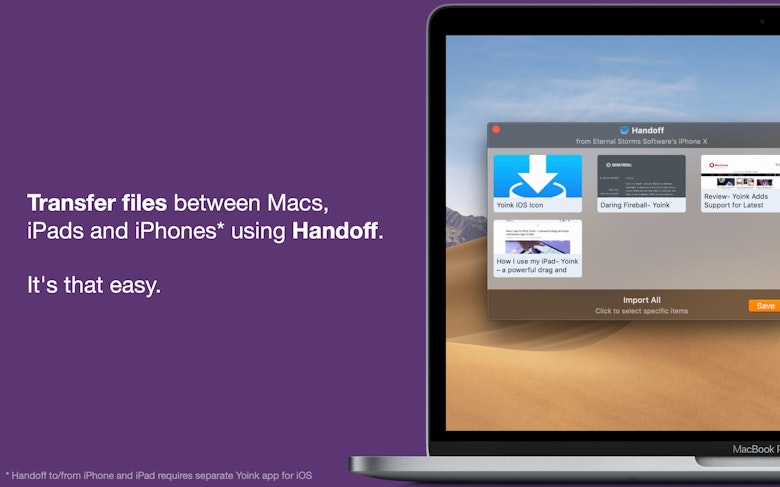 Yoink features
Custom size and position
It's your shelf, so you can put it anywhere. In the Yoink menu, adjust the window size – from smallest to biggest. Next thing, pick the most optimal position for Yoink on your screen from among six options. You can also define conditions for when to show Yoink in Preferences > Behavior.
Finder-like behavior
Yoink is easy to get used to, because you don't have to. Based on Finder's flow in terms of moving and copying files, the tool instantly integrates with your workflow. As you do in Finder, use the command key to force-move items and the option key to force-copy.
Handy shortcuts
You can set Yoink to show whenever you start dragging or when you move items to the edge, so that you don't have to launch the app every time. To quickly get back what you've removed from Yoink, use long-press. For the app to save the clipboard's current contents – double-press. No digging around.
Handoff across devices
If you additionally install Yoink for iPhone and iPad, you can use the app to transfer texts, files, and whatnot across Apple devices. Make sure your Mac is Handoff-compatible and start the journey of cross-device drag and drop.
Stack items for convenience
Bring multiple items into Yoink and it will automatically turn them into stacks. Split stacks inside the app, reorganize, or transfer in batch – Yoink cuts away the unnecessary fuss, so that you could get more done with less efforts.
Clipboard history
Yoink can remember up to 20 items of anything you copy in the background. Activate Clipboard History Widget through the Notification Center and easily recall clipboard contents from the widget or Yoink itself with its contextual menu.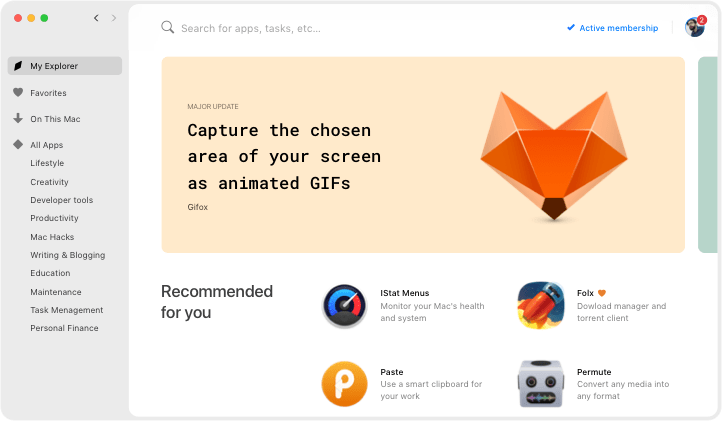 We love Setapp
---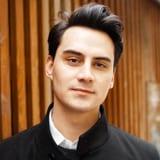 Very impressed with World Clock Pro @setapp @minimuminc. Making light work of time differences 🤘yew. How MacOS still doesn't have some kind of digital clock widget is mind boggling.
jessengatai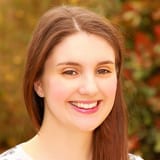 I have used Endurance (http://enduranceapp.com ) which is on @setapp to try and extend my battery life, 12 hour flight from Vienna to LAX and I spent about 8 hours working on an essay - not bad going!
Rosemary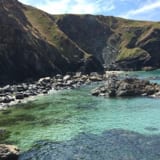 Wow just downloaded Setapp for my Mac - the value here is amazing. Some of the apps cost more than the monthly subscription alone and there are some amazing apps like Ulysses, RapidWeaver etc. @setapp
Mark Mitchell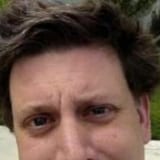 Discovered @PDFpen via @Setapp. Worth it just for the stellar OCR job it does on poorly-scanned assigned readings. Now to start playing with all those PDF editing features...
Nate Dickson