Preview and edit markdown texts with Marked
Marked is a preview generator that helps you get your Markdown text ready for primetime. It syncs easily with your favorite Markdown editor, updating the preview every time you make a change.
The app serves as a one-stop shop for previewing, styling, and exporting your rich text, whether you plan to print it or publish it on the web. It's the easy way to make sure all of your formatting and lists look exactly as you want them to. Here's how to shape up your texts using Marked.
Preview your work
To start using the app, select the document you want to preview. If you use a Markdown editor like Ulysses, you can drag the document right to Marked's icon on your Dock. The app will automatically open a preview window showing you how your document will look when published.
The preview window will also automatically implement any changes you make every time you save it. If your Markdown editor autosaves at regular intervals, your preview window will as well.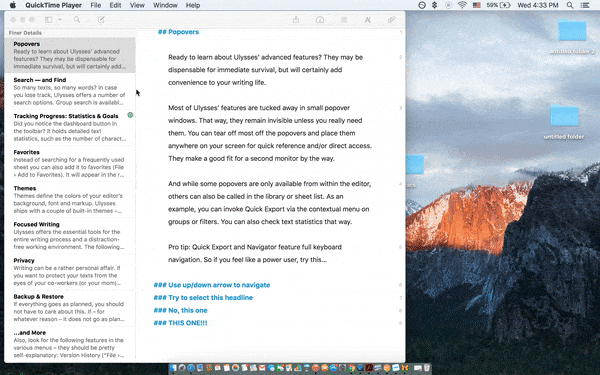 Set exact style points
In the preview window, you can adjust the final appearance of your work. Click the drop-down menu at the bottom left and select one of the preset styles to choose the font, size ratio, and color scheme that suit your best. These styles will persist when you publish your work online, or when you export it to another format.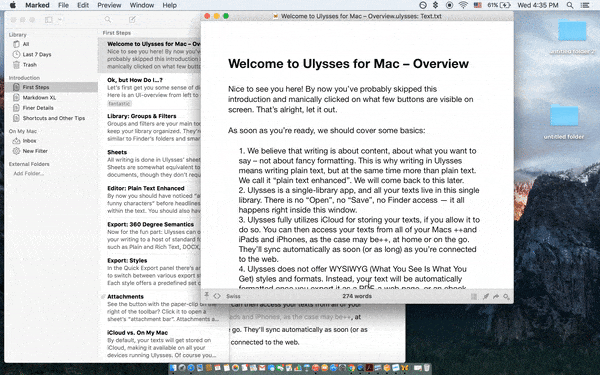 Edit thoroughly by using the toolbox
On the bottom right of the preview window, you'll find a number of helpful tools. The "structure" icon lets you click effortlessly between subject headings, which can be useful for navigating longer pieces. The quill icon opens a highlighted tab where you can instruct the app to find words and phrasing you want to avoid. Finally, under the gear tab, you'll find options for proofing and getting statistics on your piece.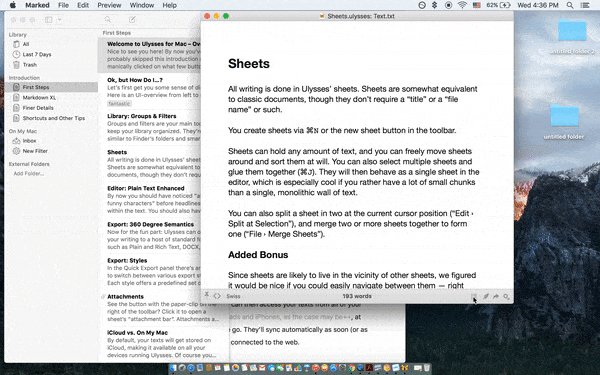 Save and share in the right format
When you're ready to publish your work, click the arrow icon at bottom right. Select the type of file you'd like to export your work into, then select a destination and click Save. Remember that the styling you implement in the preview window will persist in any format.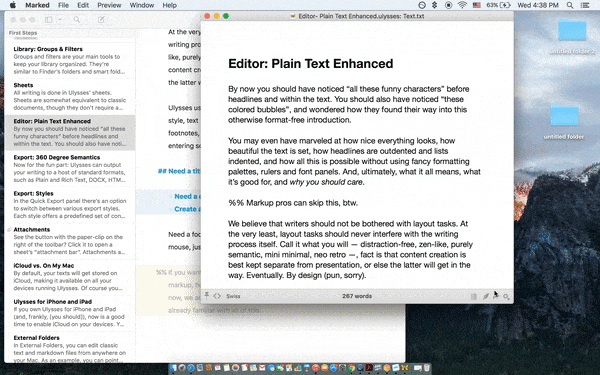 Marked, available on Setapp, lets you stay focused on writing first and worry about formatting later. Whether you're an old hand at Markdown or just picking it up, having a preview to check your work never hurts.