Engage Spotless to Keep Your Mac at Its Cleanest
Spotless is a powerful desktop utility app that helps keep your Mac clutter-free. Built to adapt to your needs, the app can be taught rules and conditions for storing files away automatically — all you do is drag and drop the file(s) into the menu bar.
The app even supports scheduled cleanups, so at the end of a workday or a workweek, your files go where you want them, not where you left them. As you continue to work with the app, you'll be able to develop a storage system that fits your workflow precisely.
For users who are uncomfortable automating organization, Spotless boasts a number of reassuring features. If you're ever unsure where a file ended up, the History feature lets you rewind all actions taken by the app until you find it. You can configure Asks and Warnings so you'll be notified if it runs into an issue. The app can even be set to ignore parts of your computer as well, so you can preserve some "controlled chaos" without being overwhelmed.
Drive out clutter with presets
Spotless allows you to create standing rules, the baseline for the app's cleaning process. This menu will open when you first start the app, but you can access it anytime by clicking the drop-down menu in the app window and selecting Quick Start Wizard.
In the Quick Start Wizard, you can order new files to always move to the folder designated for their file type and schedule recurring cleanups for your Desktop and clutter-prone Downloads folder.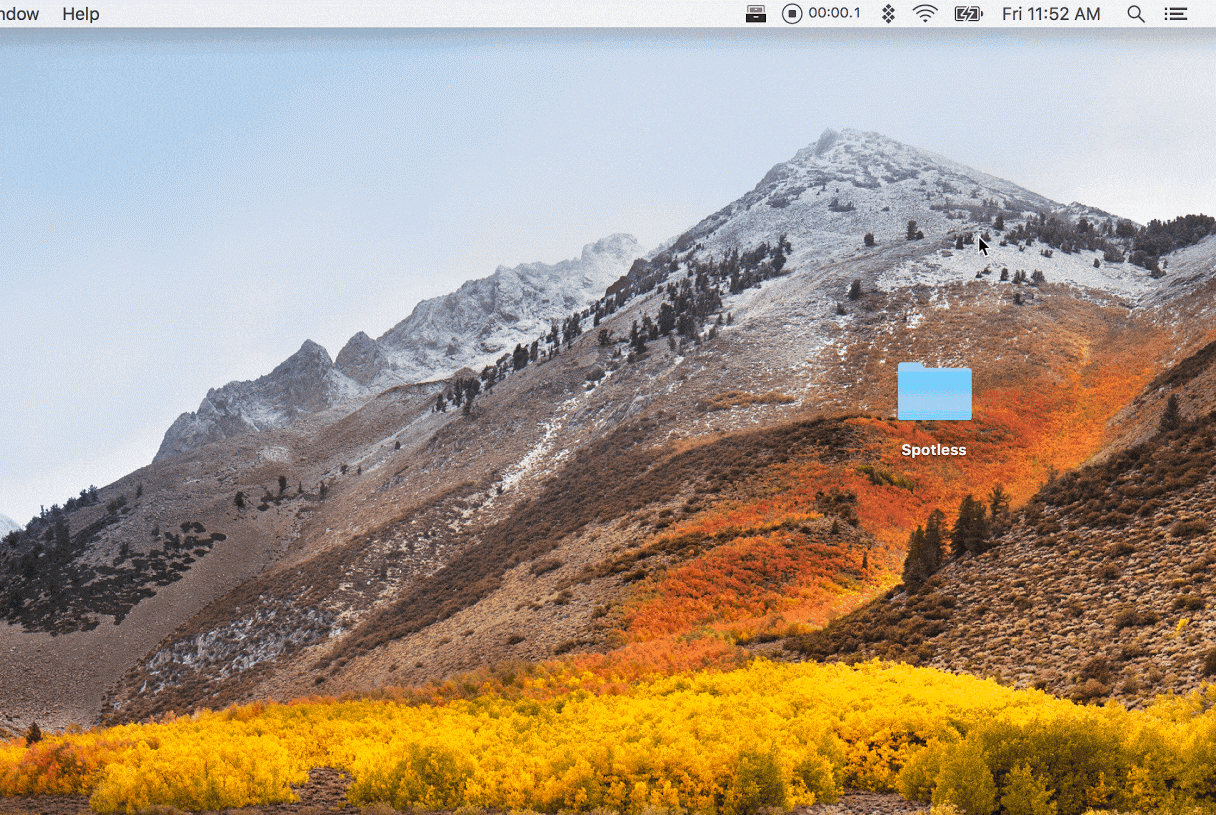 Enhance your workflow with tasks
The core of the app's functionality are the Tasks, which move files to your preferred location based on their type.
To create individual cleanup tasks, click the drop-down menu and select Preferences. Click the Tasks tab and use the + button to create a new task, a repeatable cleanup operation focused on a particular file type. Use the drop-down menus to set the "if-then" cleanup conditions, and use the + button to create multiple conditions within the task. Use the Drag & Drop to assign a specific task to run when you drop files onto the Spotless menu bar icon.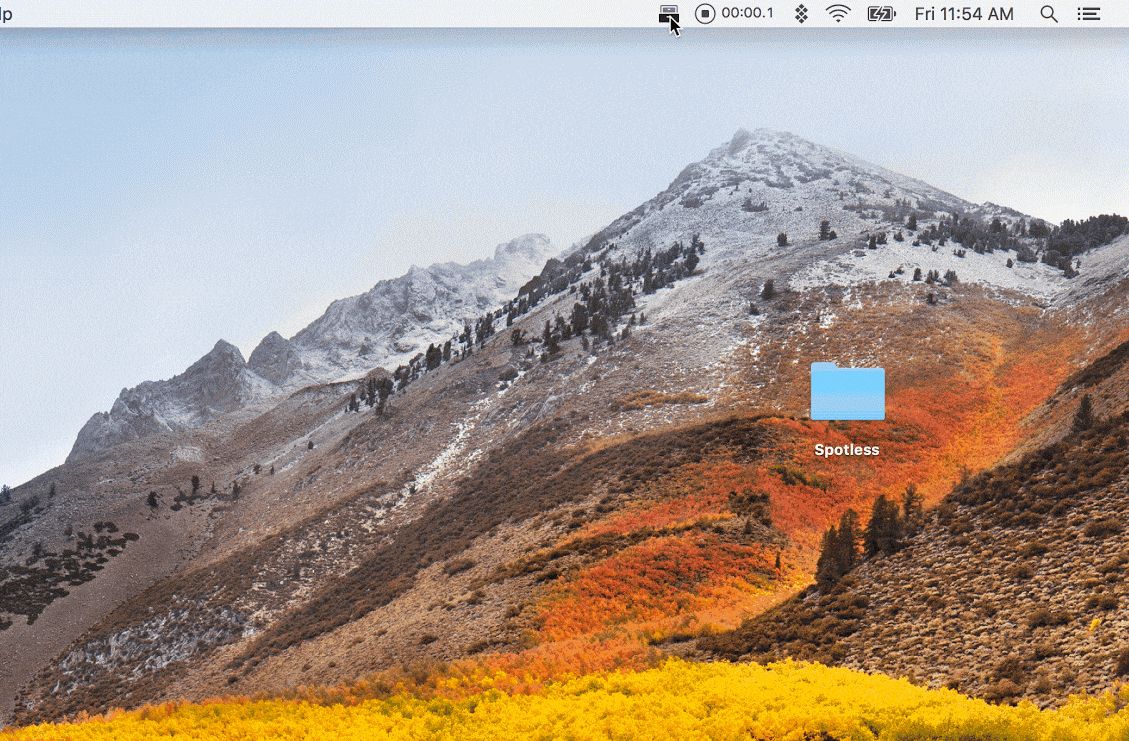 Engage the Spotless automation engine
The Automation tab lets you schedule the tasks you've created to run at specific times and in specific orders. Click the + button to create a new automated task, then use the menus at right to choose which folders it should target, how often it should run, and what task it should carry out.
If you'd rather have a heads-up before the cleanup begins, select Always Ask from the Action menu.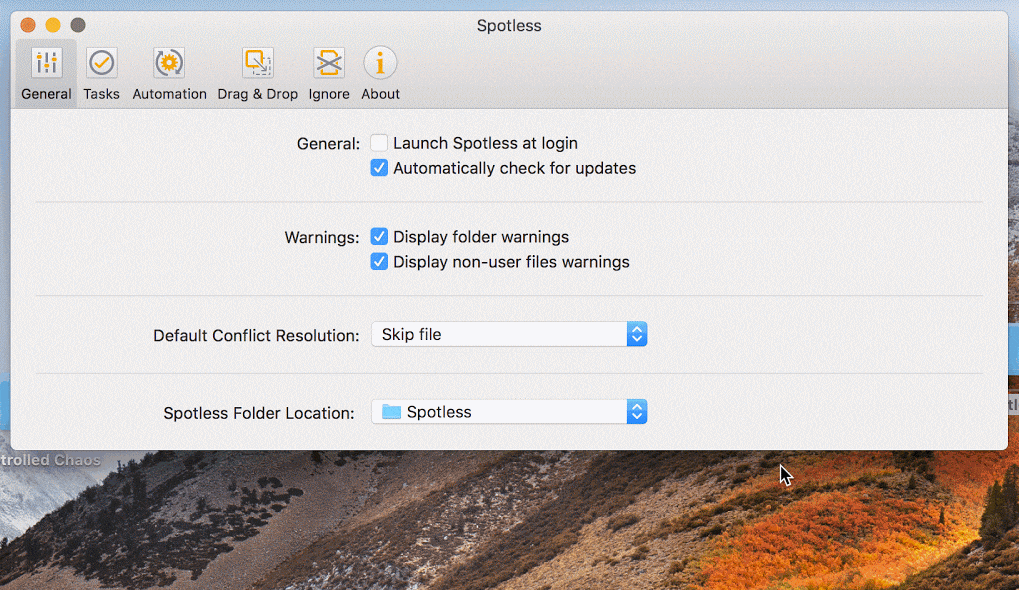 Keep some folders they way they are
Of course, automatic tidying might not be necessary or helpful in every part of your Mac. To exempt a folder from all automatic tasks, open the Ignore tab under preferences. Use the + button to populate the list with any folders you don't want altered — the app will automatically skip them during the cleanup process.
With a little planning and a clear idea of where you want your files to end up, you can take your Mac from total clutter to total clarity. And with Spotless, available on Setapp, you won't have to lift a finger.