Merge calendar, notes, and to-do's with NotePlan
NotePlan is a powerful daily planning app that brings the humble art of note-taking into the 21st century. Seamlessly combining a digital calendar, bullet journal, and notepad, it's built to keep you on task and up to speed. No more lost sticky notes or indecipherable scribbles — with this daily notes calendar, you'll always know exactly what's ahead and whether you're on target.
Combine a full calendar view with daily notes
The app works beautifully across iOS devices, letting you keep track of your to-do list whether you're at home or on the go. Plus, its layers of organization, including tagging, color-coding, and checkboxes, make it easy to use at a glance. What's more, NotePlan's secure, robust backup and sync functions ensure that your information stays exactly where you put it.
With the Markdown notes integration, any text can be formatted for easy online sharing. And just a few keystrokes are enough to publish your thoughts to your online community, beautifully formatted. It's more than just a Markdown calendar — it's your creative headquarters. Here's how to get the most out of it.
Master the Calendar mode
The hub of your planning is the Calendar. From here, you can see all your upcoming events for the month, giving you a bird's-eye view. The calendar's search function lets you search by keywords, names, or even times — results appear in the pop-in panel on the right.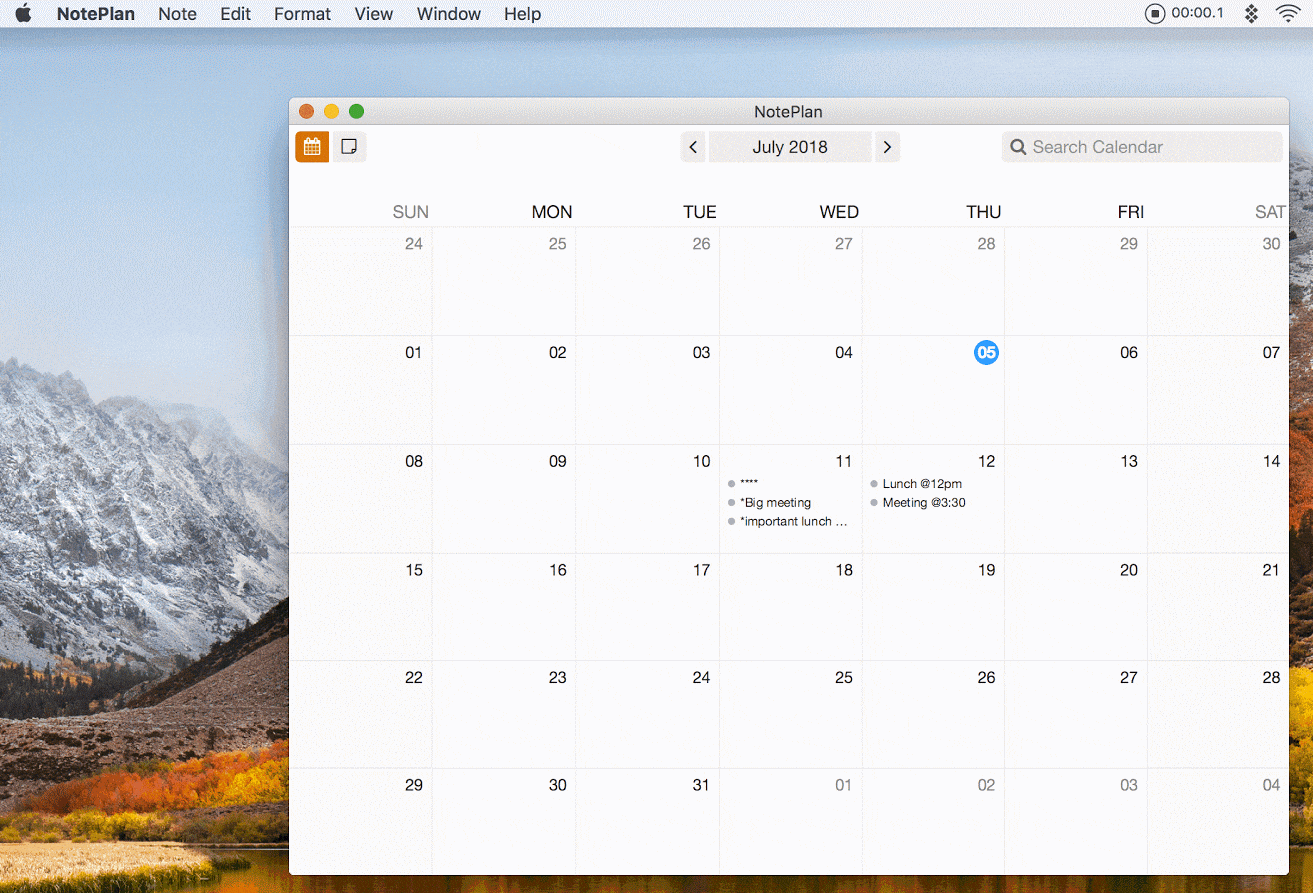 If you want to sync an outside calendar, like iCal or Gcal, click the View tab and select Calendar Sync Preferences, then click Add Calendars and follow the sync instructions.

Keep track of days with to-do's
NotePlan is a calendar with notes, so clicking any date will open a planning page with plenty of Markdown options for organizing your time. You can add a * or a number to any list item to make it a to-do that you can check off later. Use the @ to assign times or dates to action items.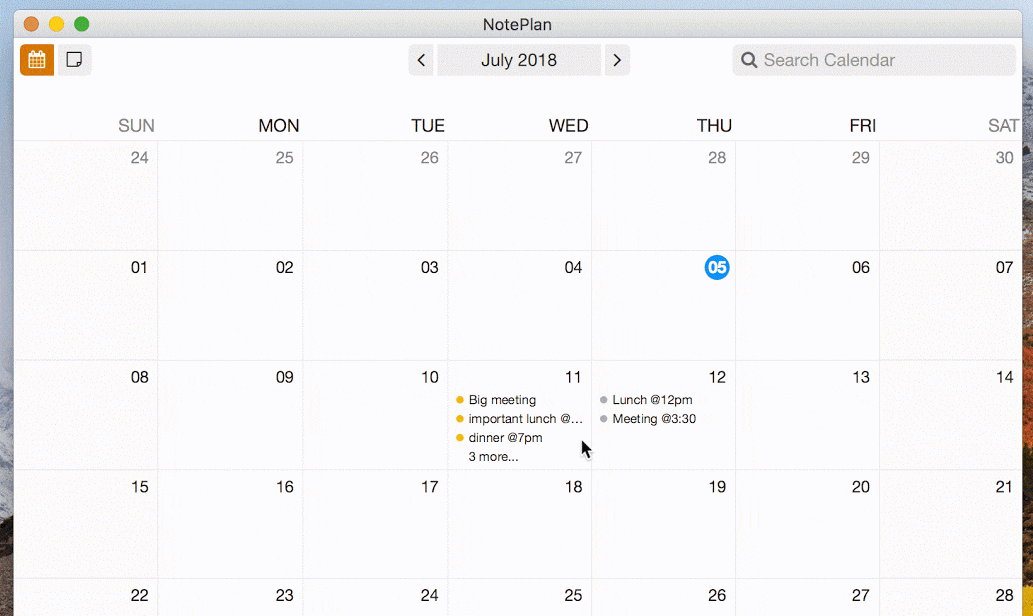 On the left side, you'll find pop-up icons for managing your list. Highlight a task and click the Checkmark icon to log it as completed, or the - icon to mark it cancelled. The Clock icon lets you schedule that task to a time and date, or set it up as a recurring task.

Create standalone Markdown notes
The app also lets you create standalone notes that integrate with your calendar. Just like your date pages, you can add, schedule, check off, and cancel tasks with simple Markdown notes formatting.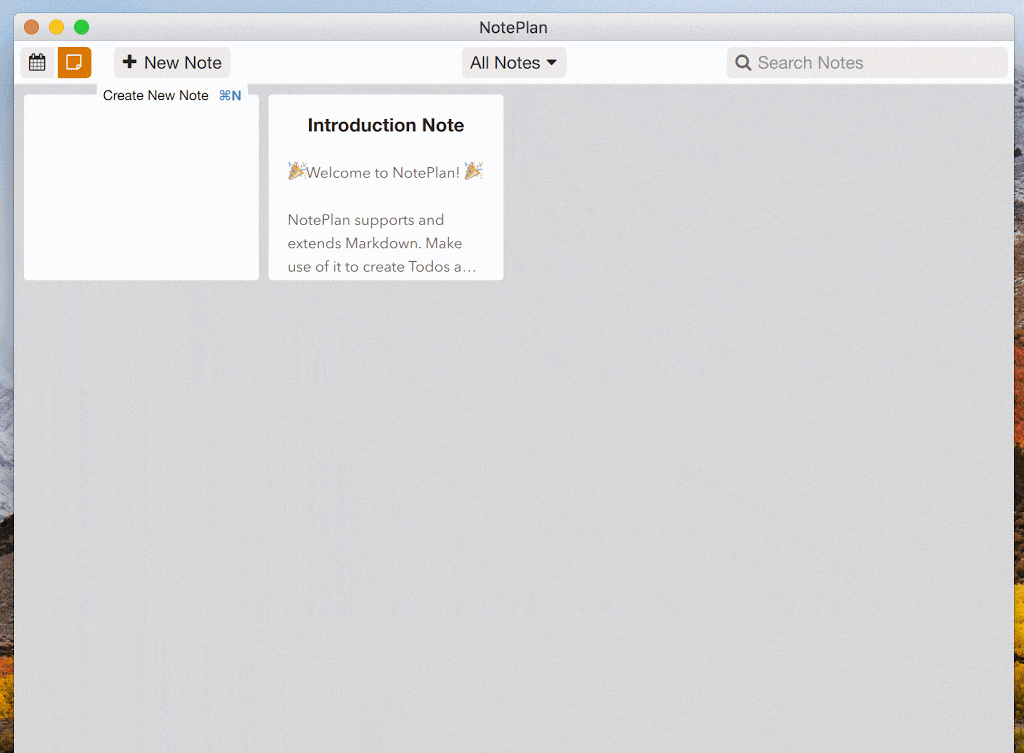 For example, click the B or I buttons at left to quickly bold or italicize something you've highlighted. For a handy pop-up list of your formatting options, click the ? icon.
Customize the look to what you want
Don't love the look of your calendar? NotePlan can fix that. Open the Preferences menu and click over to the Themes tab. Scroll through the variety of handsome color combinations available. If you'd rather just change the note editor, make sure the Only Editor box is checked.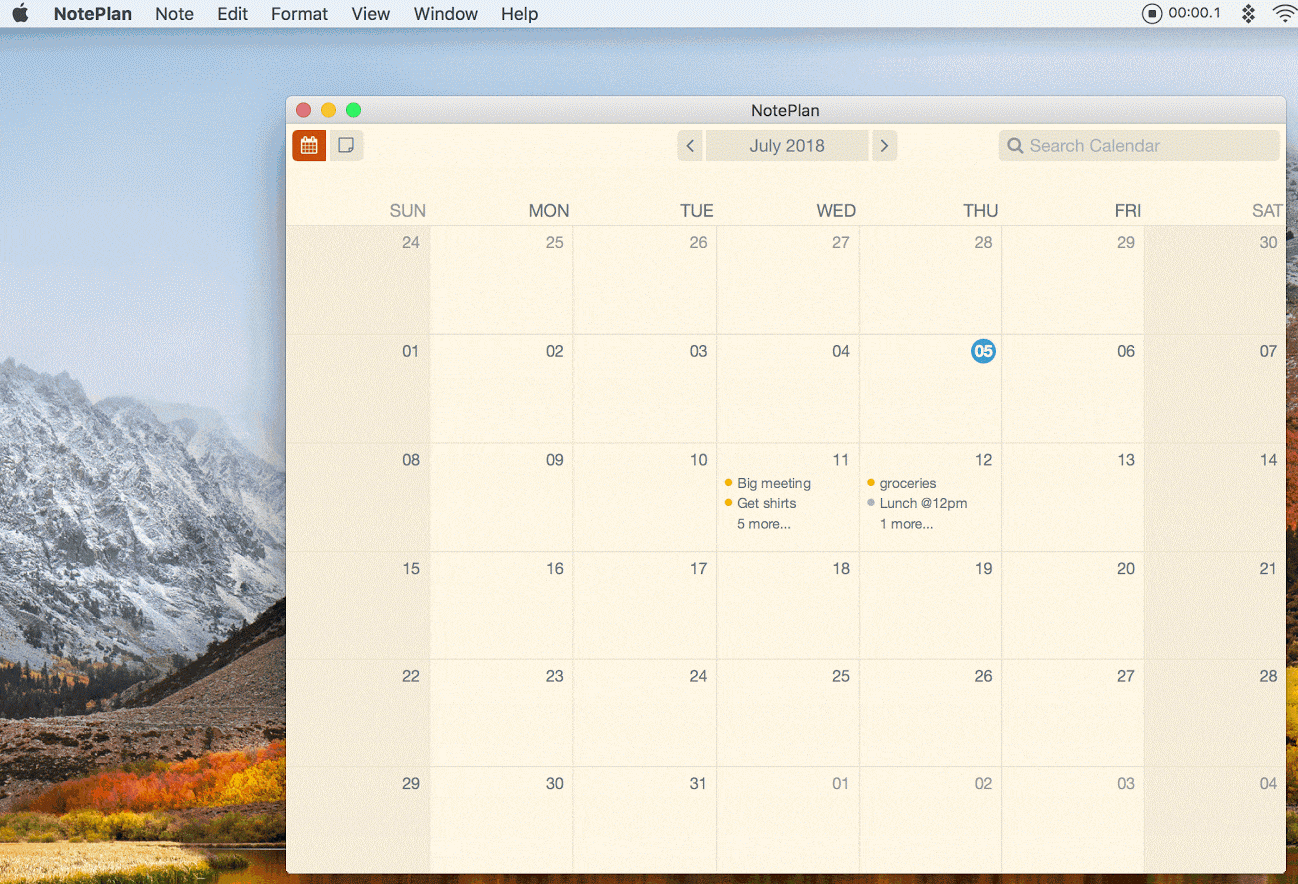 Don't waste your time flipping between calendar, notebook, and to-do lists when you could have them all in one app: NotePlan, now available on Setapp.