A one-stop organizer, for your docs and your life
How many GTD strategies have you tried in your life? From calendars to time-tracking tools, maintaining your own workflow takes lots of software. Or, it used to take lots of software before. Aiming for productivity, limit your toolkit to a one-stop platform that has it all.
Planning important stuff with SheetPlanner
SheetPlanner is a Mac app that takes charge of your daily tasks. The app's functionality will stretch—only to adapt to whatever you have to accomplish. It's a comprehensive calendar, a storage for your files, a progress-tracking tool, and whatnot. The best thing, you can flexibly work on different goals across the SheetPlanner boards.
Toggle between sheet templates
Whether you're planning your weekly meals at home, or working on a sales funnel in the office, there's no switching between software. All you have to do is choose the right template inside SheetPlanner. Currently, the app covers three template categories that can be aligned with different jobs: Personal, Business, and Education.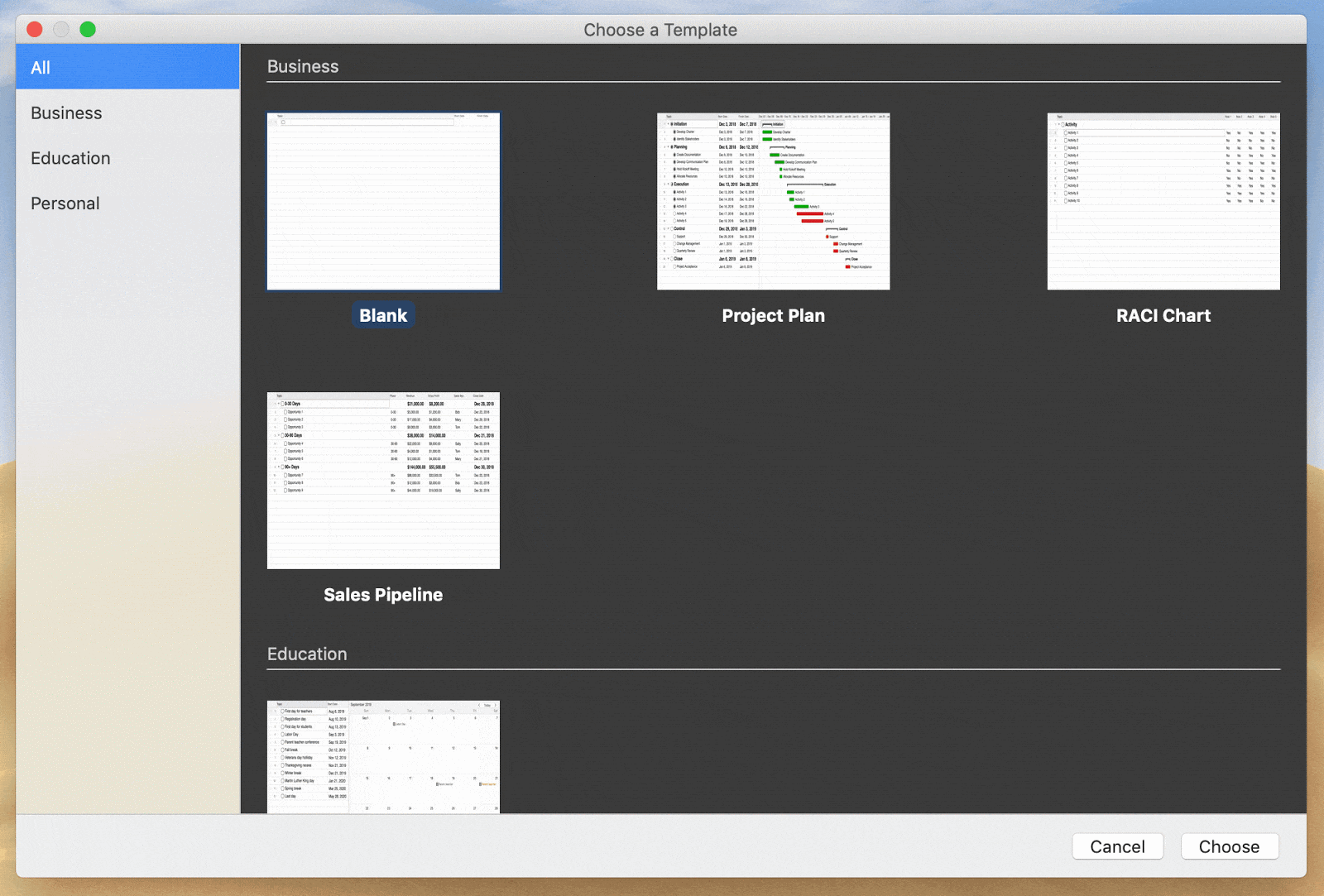 Cleverly organize your projects
You can plan your projects using a robust outliner, customizable and easy to navigate. Record tasks, assign due dates, hide the accomplished ones, and process your plan step by step with a focus view—it's up to you. You can also attach links or files to specific items on your outline to make it more informative.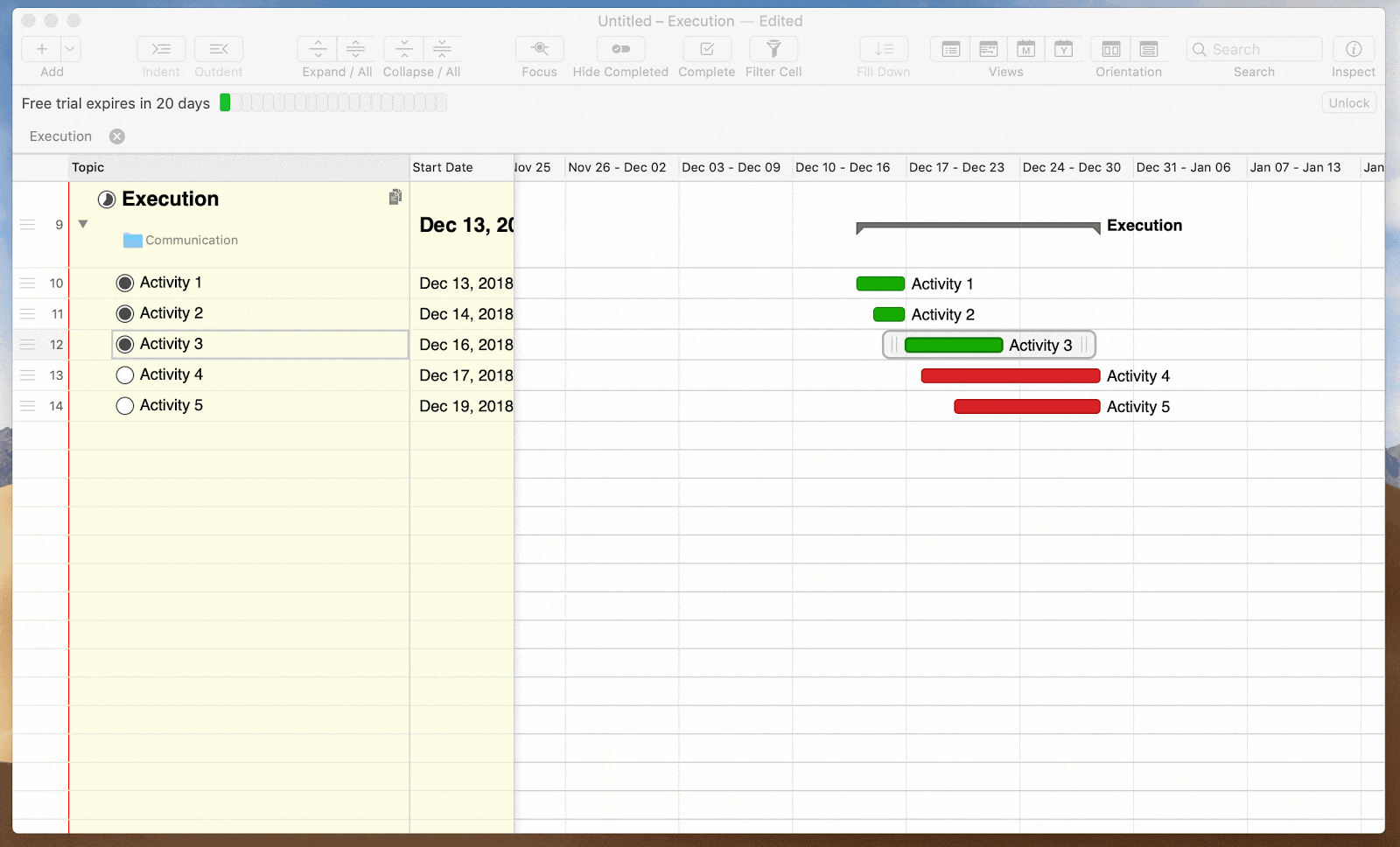 Top-notch visualization tools
See your goals through. SheetPlanner will help you visualize a complete project, based on custom specifications. View the timeline by days, months, or years. Set the app to show/hide an outline for your projects. Toggle between horizontal and vertical orientation views. Activate filters and focus view to easily discover specific items.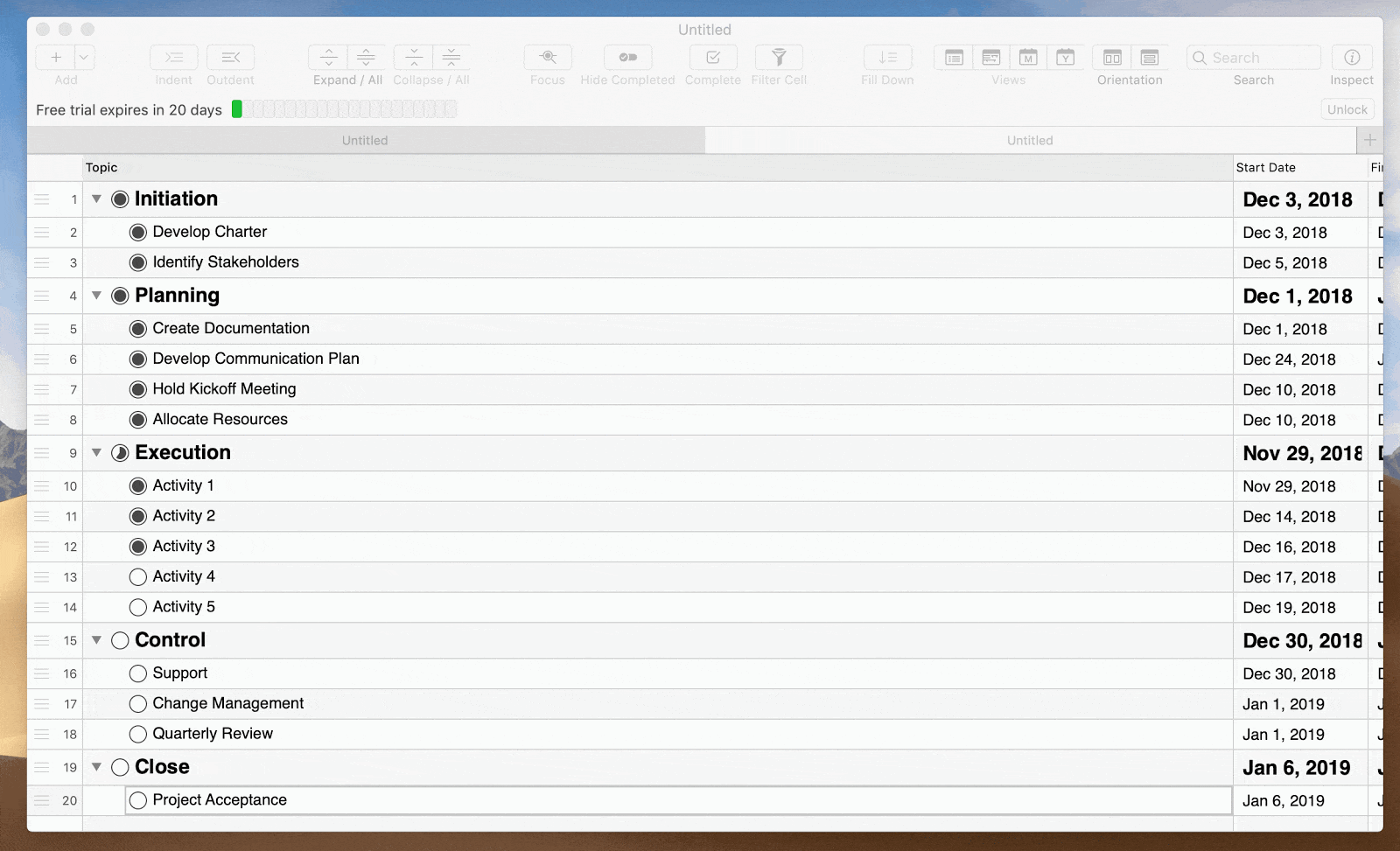 Search made easy
You can search across columns, apply default filters, or create your own smart filters based on custom criteria. So no matter how complicated your project is, you stay in control. To simplify search, choose a convenient sorting mode—by descending/ascending order, columns, or the order of values.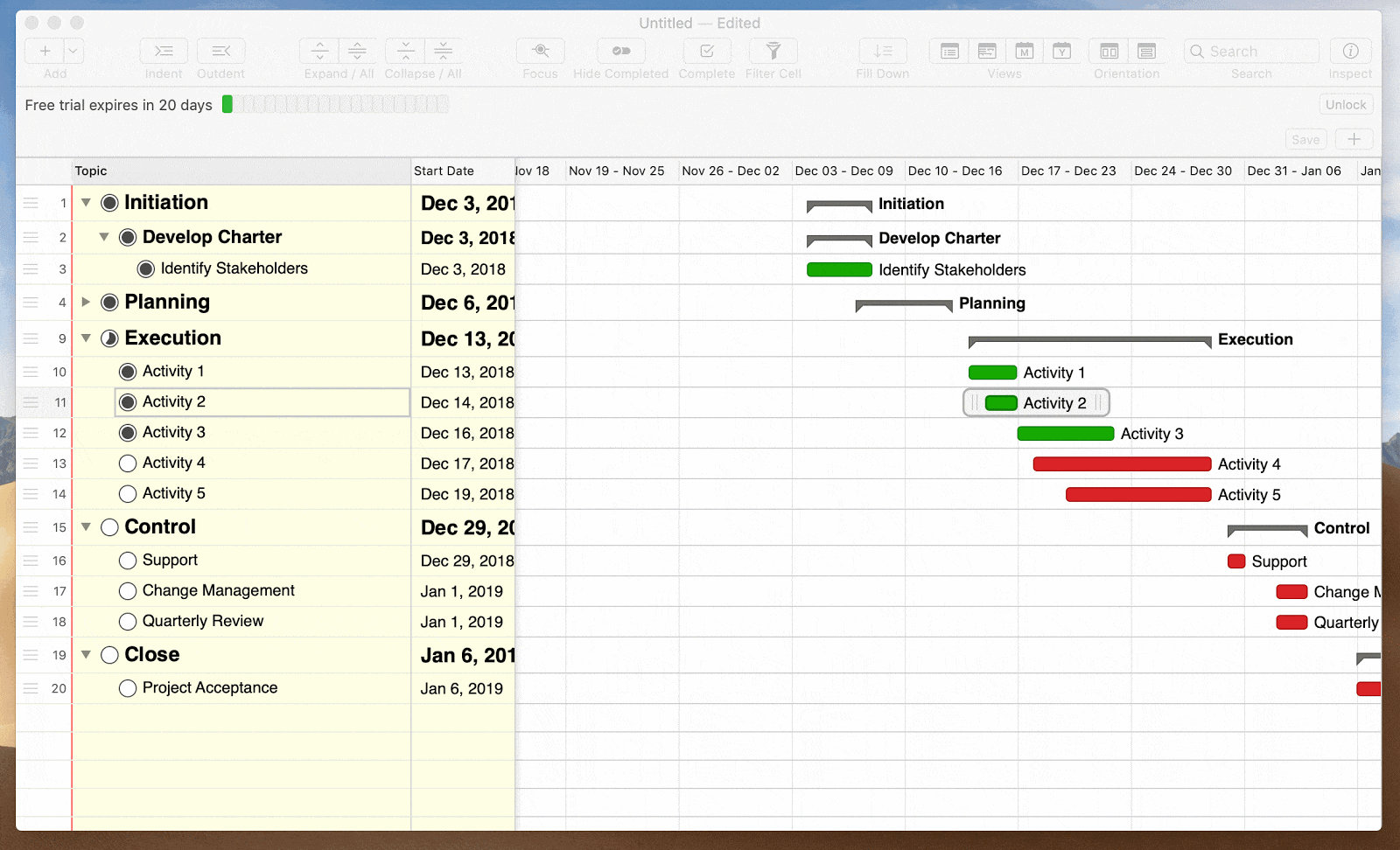 You can use SheetPlanner for 21 days free, or get a 7-day trial on Setapp, along with an access to 150+ other superb apps for Mac.