An easy way to add movies and multiple folders to iTunes
iFlicks by Setapp is a powerful tool designed to support your iTunes and iOS movie viewing experience. The app is purpose-built to help you integrate your video files into your iTunes library and player by adding metadata and reformatting them for optimal playback. This helps keep your movies looking great and your shows organized, on any Apple device. So, how to add a movie to iTunes?
Plus, iFlicks can be customized with automation in AppleScript, a great way your library updated without extra work on your part. Here's how to put it to work.
Convert movies to add them to iTunes
To optimize your video file for iTunes, simply drag it into the iFlicks window and press the "Start" button. If you add multiple files, they'll be added to the app's queue, which you can access by clicking the "Queue" button.
Once your video has been optimized to iTunes format, you can click the third button in the group at the top right to see how it's been divided into chapters, and the first button to adjust the video's settings. The app will automatically save it to your selected output folder.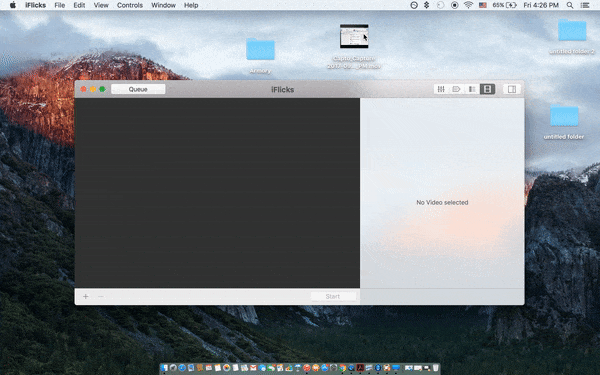 Add video metadata to organize iTunes library
iFlicks takes your video files and dresses them up for iTunes by adding metadata: the supplemental information that organizes shows into seasons, adds release dates, and attaches cover art. The app has an intelligent metadata collector that will automatically search the web for the appropriate metadata, but you can add or edit metadata manually by clicking the "tag" button in the group at top right.
The more iTunes movies metadata is attached to your video files, the better iTunes will be able to organize, sort, and group your videos.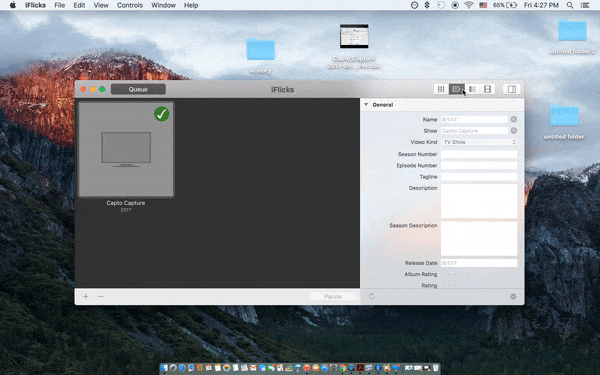 The easy way to automatically add movies to iTunes
In the "Preferences" tab you'll find options for automating the conversion process. You can add folders to the "Watch Folder" tab with the "+" button. Whenever videos are added to the selected folders, the app will automatically convert them for iTunes.
The "Rules" tab lets you customize and add to the conversion process at three different stages. Use the pre-set rules or write your own with AppleScript.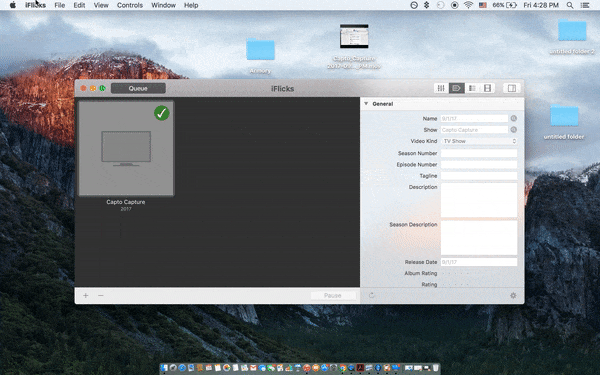 Disorganization and incompatibility can ruin an otherwise extensive video collection. With iFlicks, you'll always be able to watch what you've downloaded on iTunes. Plus, its metadata feature, your titles will be easy to search and organize. The automation features mean that however you get your video files, you won't have to waste time converting them. The only thing the app doesn't do is make the popcorn.
Sign up to Setapp for free and get iFlicks and 100+ best apps for your Mac.