Protect your files with Get Backup Pro
Get Backup Pro helps protect your files with a compact, powerful set of tools. The app offers scheduled backups, bidirectional syncing, and lets you create bootable clones of your important discs.
With its intuitive interface and straightforward processes, keeping your data safe has never been easier. Here's how to put it to work:
Backups
To back any file up, select the "Backups" tab in the app window. Click the "+" button at the bottom of the screen to create a new project and select a destination for the backup. You can also use the drop-down menus to create scheduled and recurring backups.
Once you've created a project, use the "File+" button to add files you want to back up.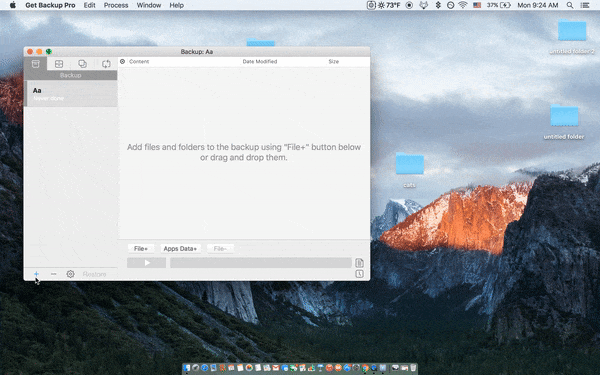 Archives
The "Archives" tab works roughly the same way as a backup. You'll need to create a project with the "+" button and specify where the archive will be saved. You can then add files to it as needed with the "File+" button.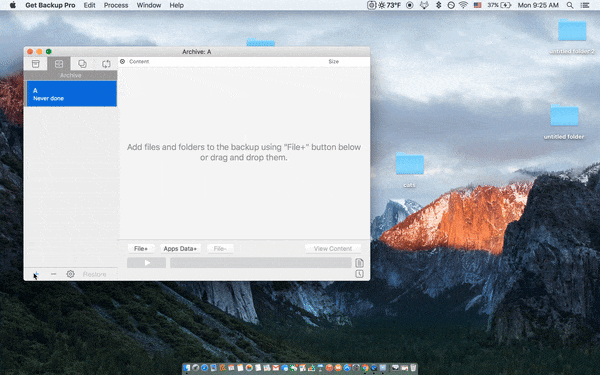 Clones
The app includes a "Clone" tab, a useful feature that lets you create a bootable copy of any disk on your Mac and store it on an external device. This can be extremely helpful for rebooting your computer in the event of a crash.
To clone a disk, create a project with the "+" button. Then, use the drop-down menus to specify the source location, then choose an external location where the clone will be stored. You can then manually select which files you'd like to clone and press the large "Play" button.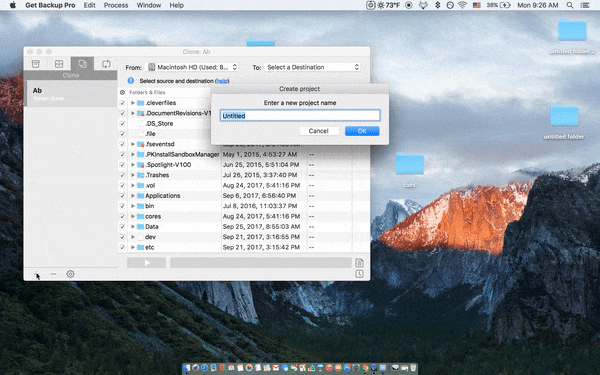 Syncs
To sync two files, click the "Sync" tab and create a project with the "+" button. The drop-down menus can help you customize the conditions of the sync.
When you're ready to sync, select the two files you'd like to sync and select the direction you want the sync to flow. The app even supports bidirectional syncing. To start syncing, press the "Play" button.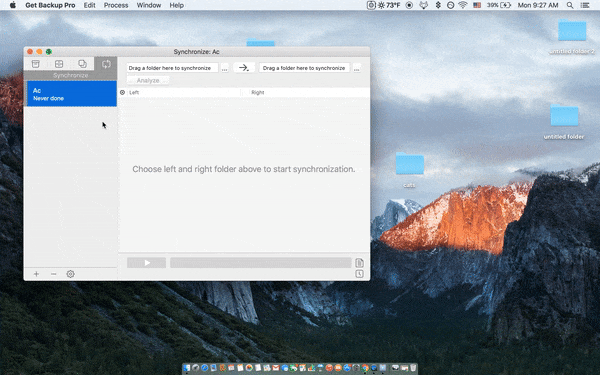 Losing track of important data can be a massive headache. With Get Backup Pro from Setapp, you'll have a suite of options for keeping your important data secure. If you take advantage of its disk cloning feature, you'll even be protected from serious crashes. Add this app to your toolbox and breathe easy.