Blog from your Mac's desktop on the go
There's one obvious problem with browsers – their life power fades without internet connection. And if you blog, you must be the one suffering. While writers can hardly align their moments of inspiration with WiFi availability, dealing with browser-based interfaces is not the experience they are craving. On Setapp, there's a better option to go with.
MarsEdit, a smart alternative to web-based blogging
Reading on web is easy. Writing for web – not really. This is why creators need tools like MarsEdit. This desktop blog editor caters for creating, editing, archiving, and publishing content anywhere, anytime. Could be from your office, couch, or while travelling.
Handle your creations offline
Once you've done your research, you need no more distractions from the web. So sit back, relax, and start writing – in your cozy offline environment. What's beautiful about MarsEdit is that it also allows you to edit and preview the formatting as well as saves your local drafts offline. Because you don't want to lose a masterpiece.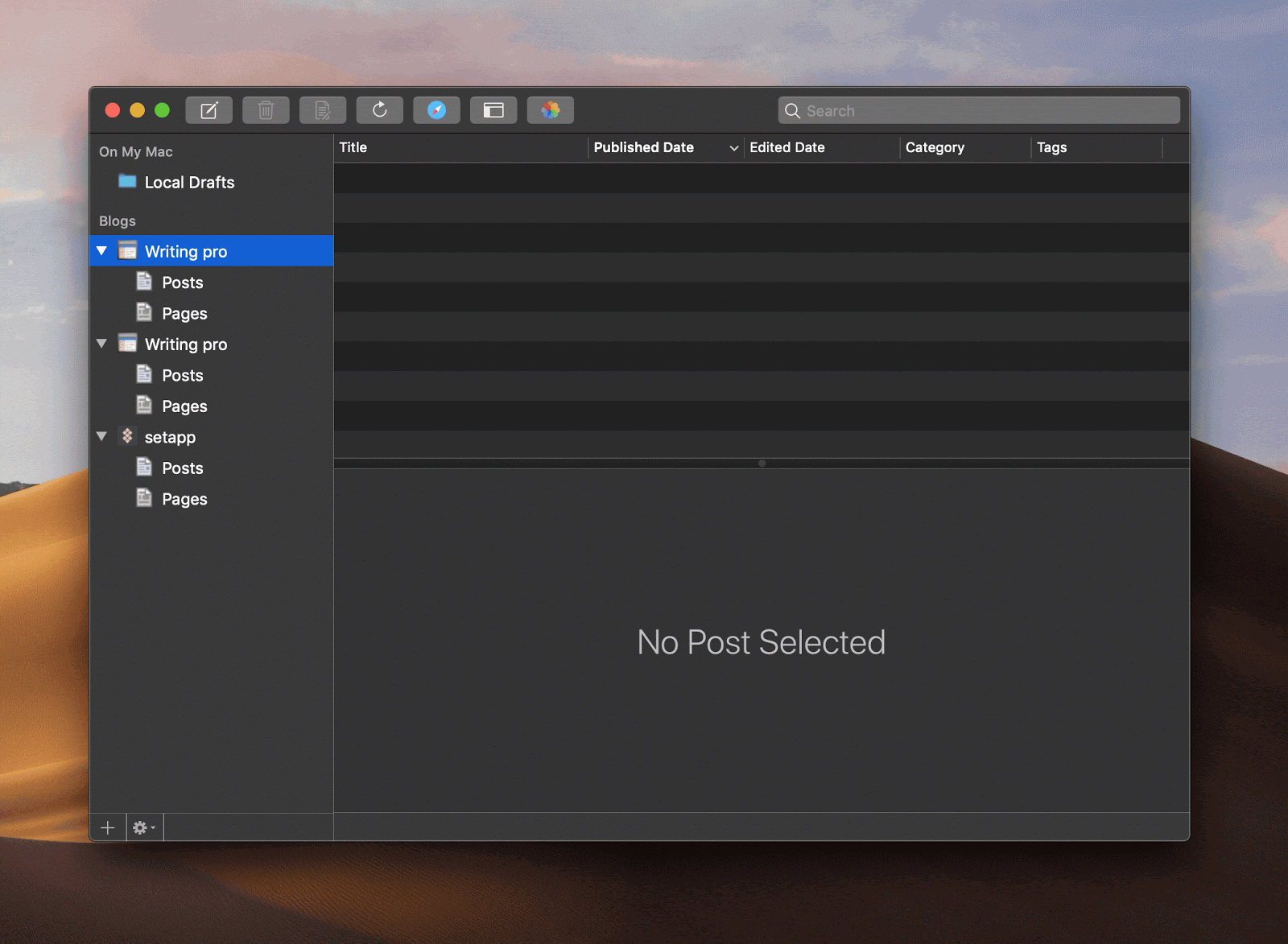 Throw in any media, trouble free
Enriching your text with images and attachments is an important mission which MarsEdit will help you with. Throw in attachments and the app will automatically upload them into the post. Drag a featured image right into your draft, import pictures from Media Manager, see how it looks in preview and customize flexibly. What's more, the app can instantly scan and import images from Lightroom, Aperture, and Apple Photos.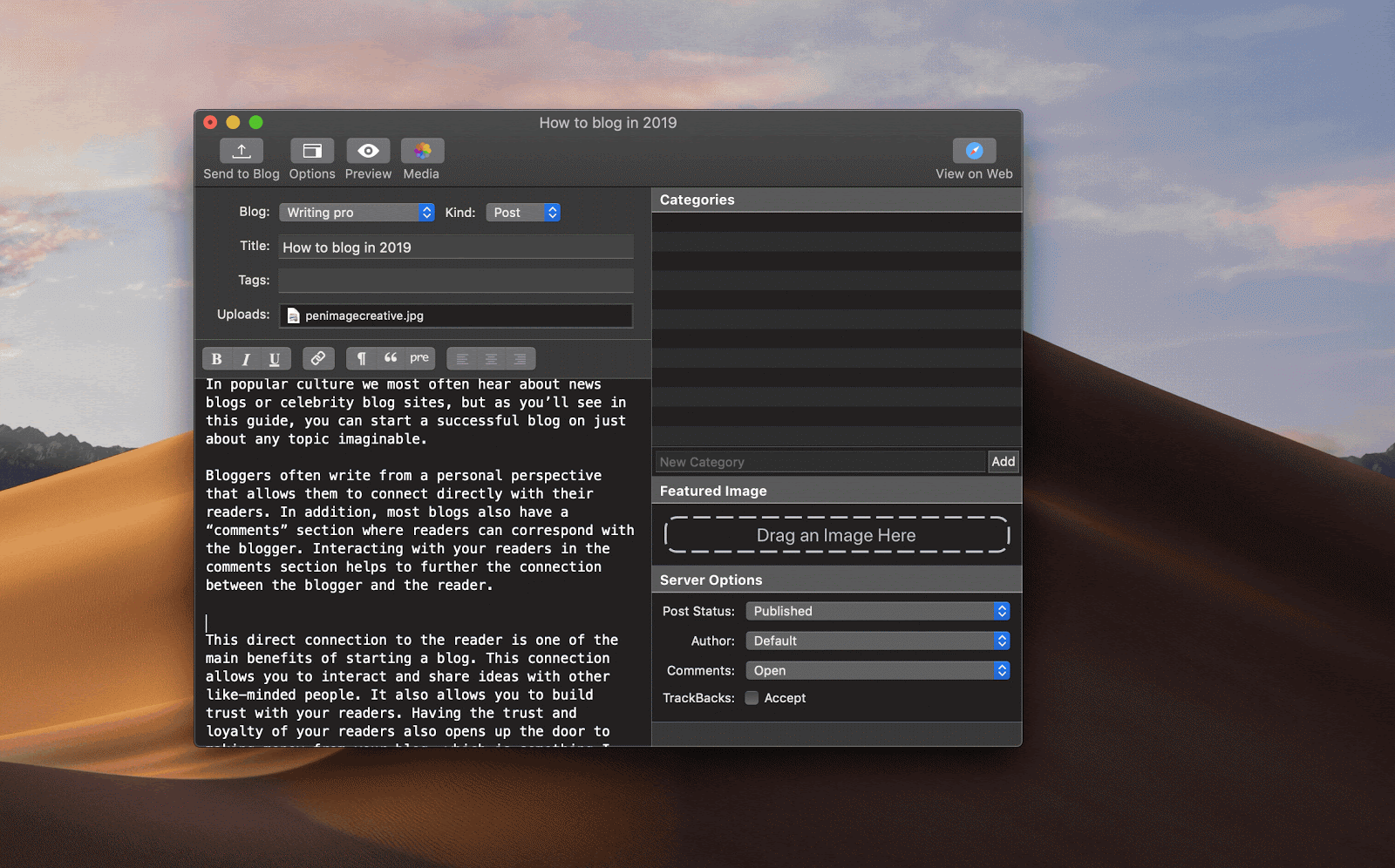 Edit and preview the way you like
MarsEdit is not a random name. The app is built around superb editing functionality, helping you fine-tune your texts. Toggle between plain and rich text editing, or use an HTML editor if you write in Markdown. To enhance your preview experience, MarsEdit now has filters that are automatically applied for Markdown, MultiMarkdown, and Convert Line Breaks.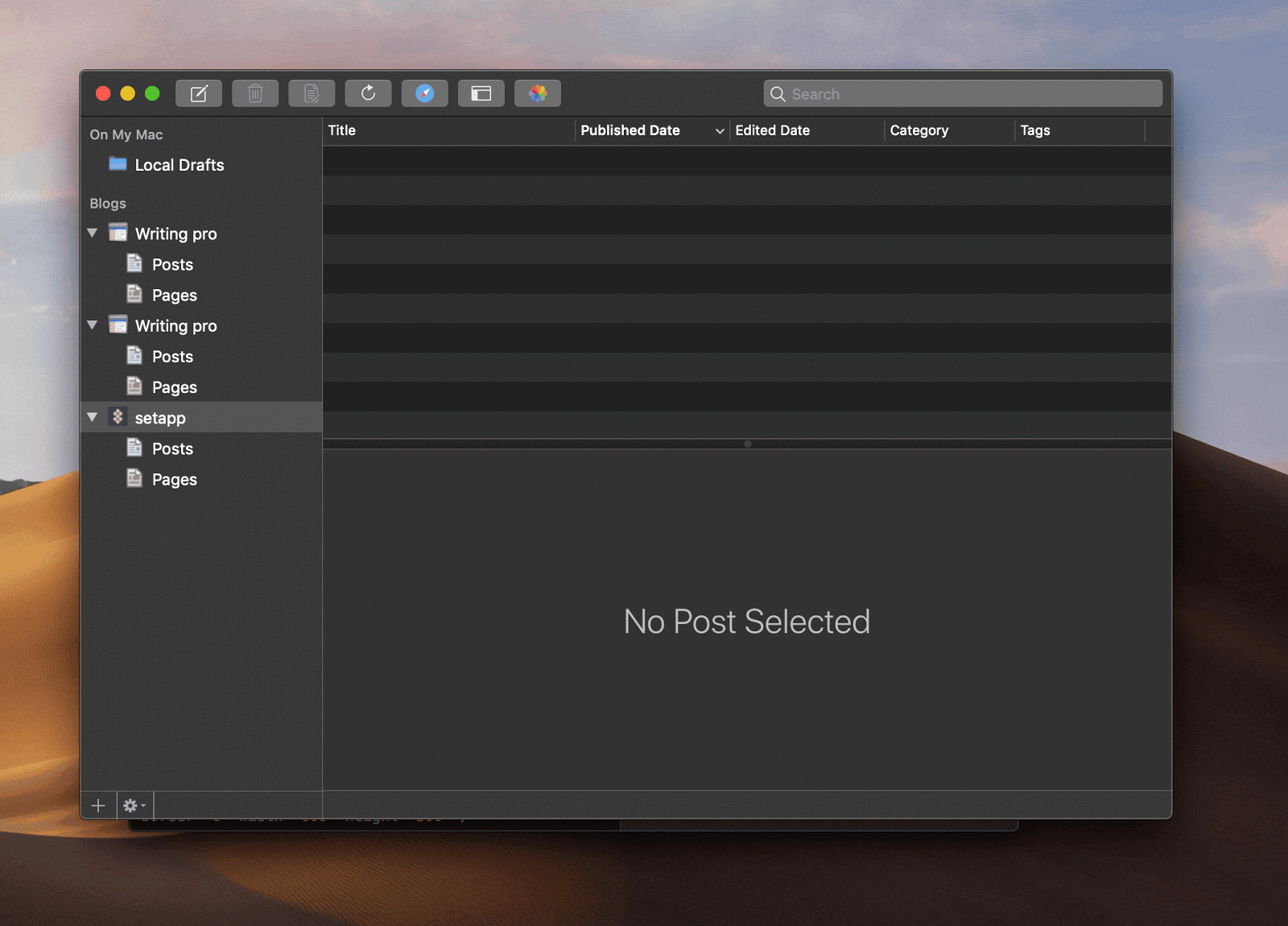 Align with WordPress, or services of your choice
Any publishing service based on MetaWeblog or AtomPub interface will integrate with MarsEdit. So if you're using one of the forerunners of blogs – WordPress, Tumblr, or Blogger – MarsEdit will be happy to work along one of them.
A beginning writer or a seasoned blogger, MarsEdit suits everyone's workflow. Take your Mac on a trip, grab MarsEdit from Setapp, and let your inspiration guide you. Not WiFi.