Upgrade your music environment to keep focus
Toggling between your headphones and colleagues' conversations is a vicious circle. You concentrate on work and miss important news. You stop concentrating and everyone suddenly goes silent. This is part of the reason why we tend to avoid office spaces. Working at home is not a good alternative, though—as long as there's another person in a room. A way out? Silenz.
Silenz distractions, don't silence attention
A small app that makes your headphones complete. Silenz adjusts and optimizes your attention span by tracking the sounds of your environment. Once the app detects someone is speaking to you or your phone is ringing, it will pause the music or turn the volume down. So you can stay focused on tasks while staying present in the environment at the same time.
Cleverly manage your immersive journey
Silenz has a smart pass-through mode enabling automatic management of your microphone sound. This doesn't mean the settings are out of your control, though. Customize pass-through by setting it to "manual," set up threshold and gain—the preferences are available from the menu bar. For convenience, you can also set the app to pause even with a locked screen or unplugged headphones.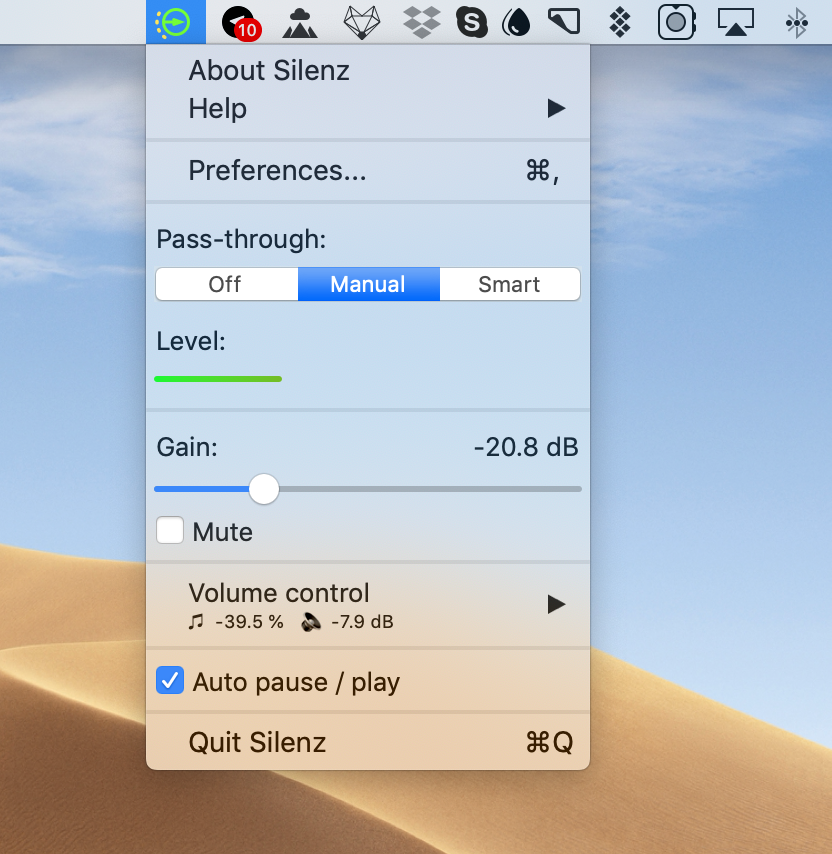 Mixing music with the outside world
Apart from hushing your music, Silenz can also combine it with whatever is coming from the outside. If you choose to hear what's going on around you, the app will amplify the detected sound and mix it with your track. No worries, it's smart enough to keep you focused.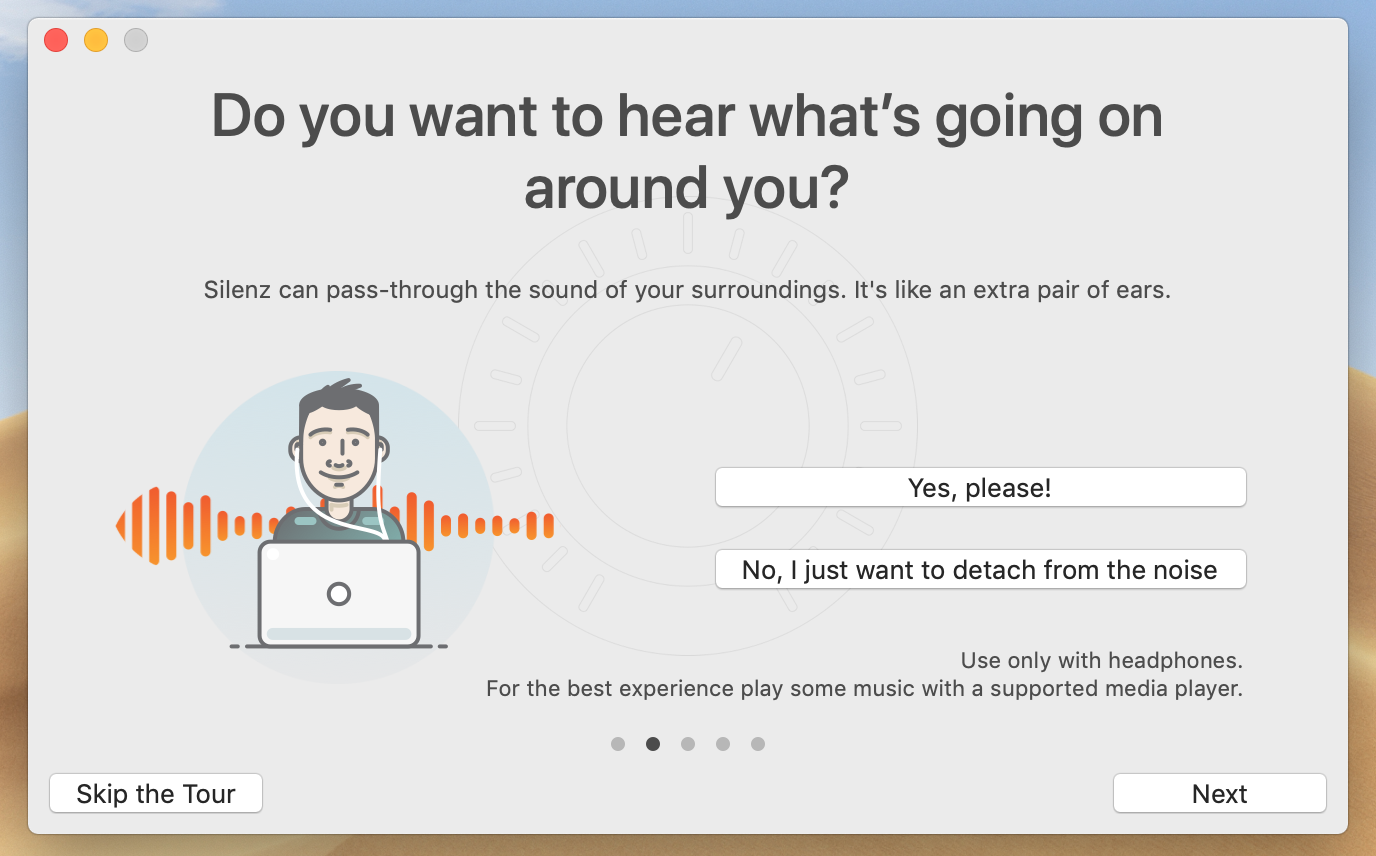 Works with your favorite media player
Silenz controls your music flow via a number of media players, giving you the flexibility of choice. The list of supported programs covers Deezer, iTunes, Spotify, VOX, Radium, Audirvana Plus, Decibel, Swinsian, Radiant Player, Hermes, Downcast, Noizio, and VLC. So if your Mac has one of the compatible players, Silenz will manage playback and volume trouble-free.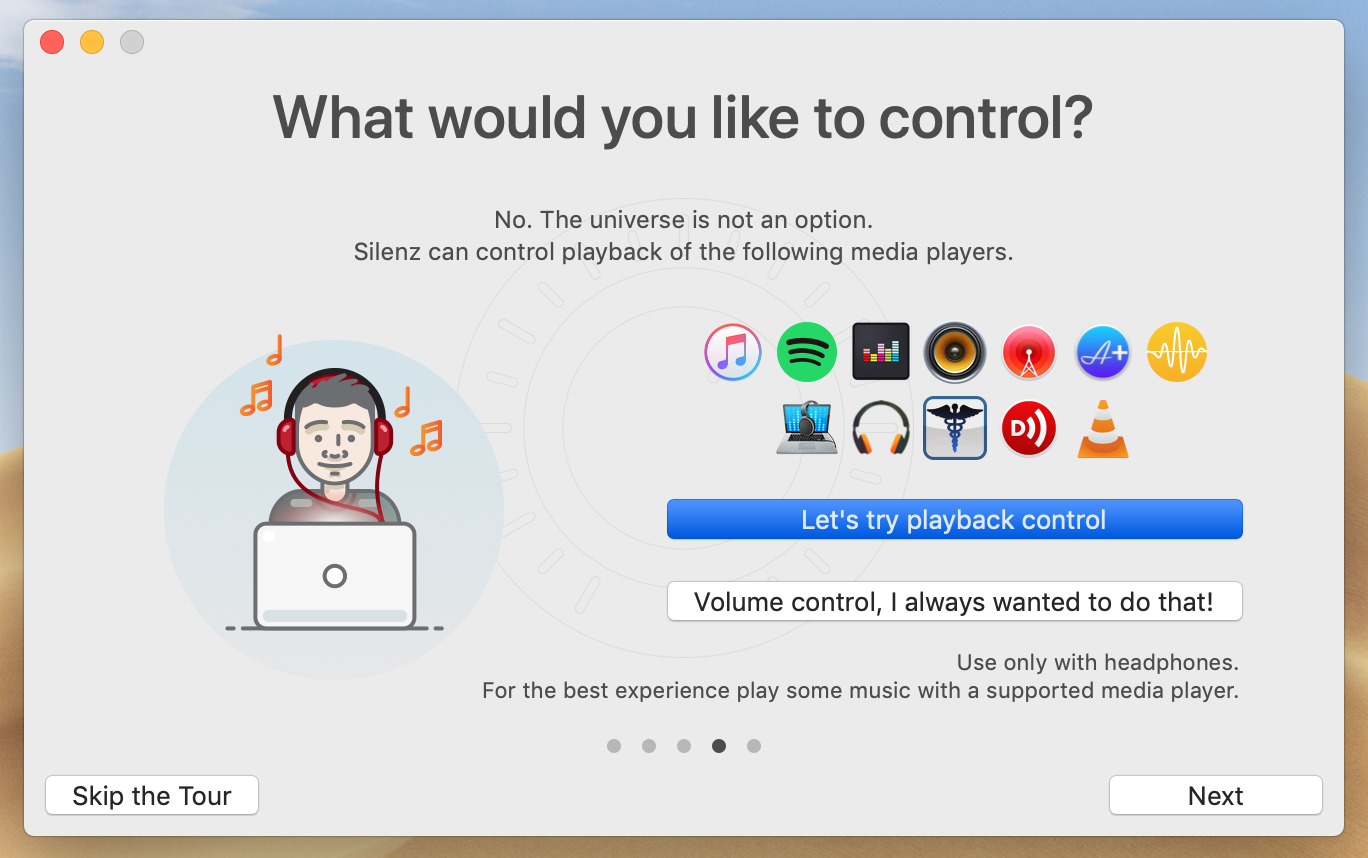 The app is available on the Mac App Store for $6.99, as well as a part of Setapp subscription. If you're looking for a test drive, Setapp has a 7-day trial.