On-off controller for your Mac
With smart home devices you can set your alarm, turn on kitchen lights while lying in bed, and manage all security cameras—completely remotely. Take the same approach to your Mac and you'll win the precious time you wanted so much. Just make sure you use it right.
One Switch, a menu bar app for easy toggling
One Switch caters for all your moods. From sunrise to sunset and from staying awake to sleeping, this simple menu bar app manages the settings you customize throughout the day. One Switch was created for macOS 10.14 and later, so it has a perfect look in both Dark and Light modes.
All the tweaks in one spot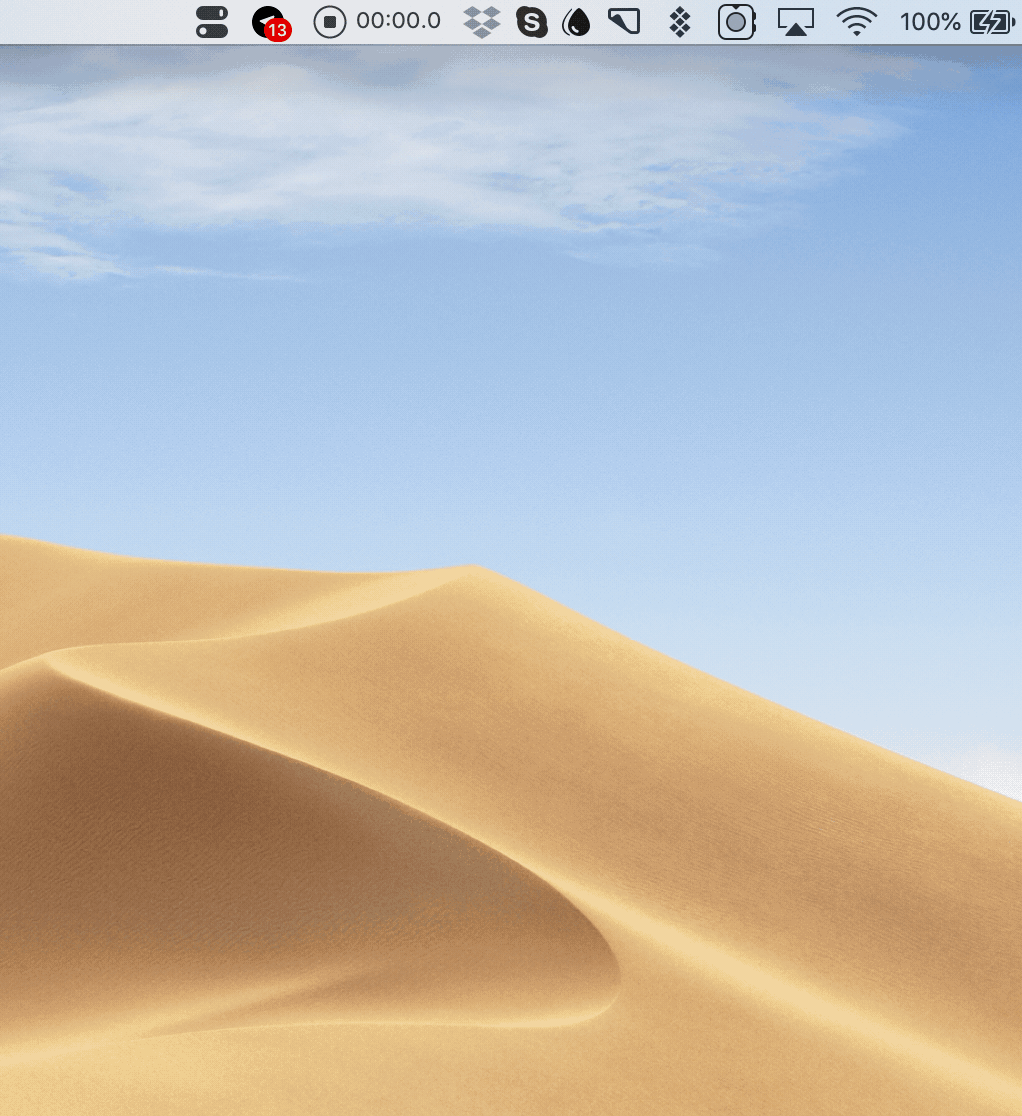 Here's the full list of switches the app can show in the menu bar:
Light/Dark Mode: Change the desktop theme.

Keep Awake: Stay active by preventing your computer from sleeping.

Screen Saver: An instant way to start the screensaver on Mac.

Hide/Show Desktop Icons: Maybe you need to grab a screenshot, or just love your desktop clean.

AirPods: Easily connect your wireless earbuds. One second, and you're listening.

Do Not Disturb: Turn off notifications for a specific period of time.

Night Shift: Auto change from sunrise to sunset.
Customize switches
Pick your favorites, or those you use frequently, and remove the rest. You can also change the order of switches via drag and drop. To transform your One Switch, click on Customize in the bottom of the app's drop-down menu.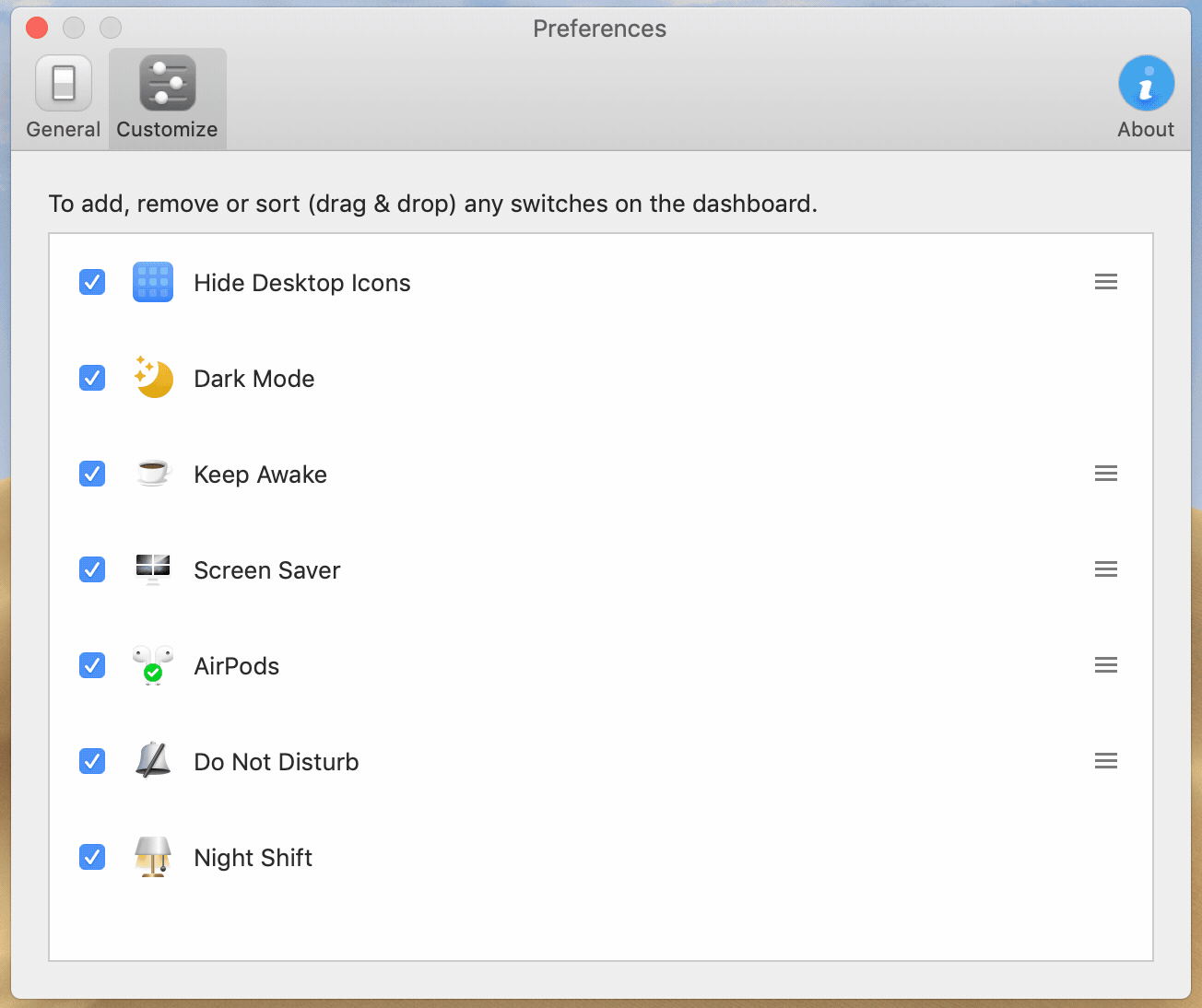 For switches like Keep Awake and Do Not Disturb, you can also customize the timing. Click on the down arrow next to the switch and choose a period of time from the list.
Make the app truly yours
Apart from rich customization options, you can actually help the creators perfect One Switch. Share your ideas and discuss One Switch functionality on Reddit as well as Setapp Members group on Facebook. Both are the great shortcuts to making the app even more powerful.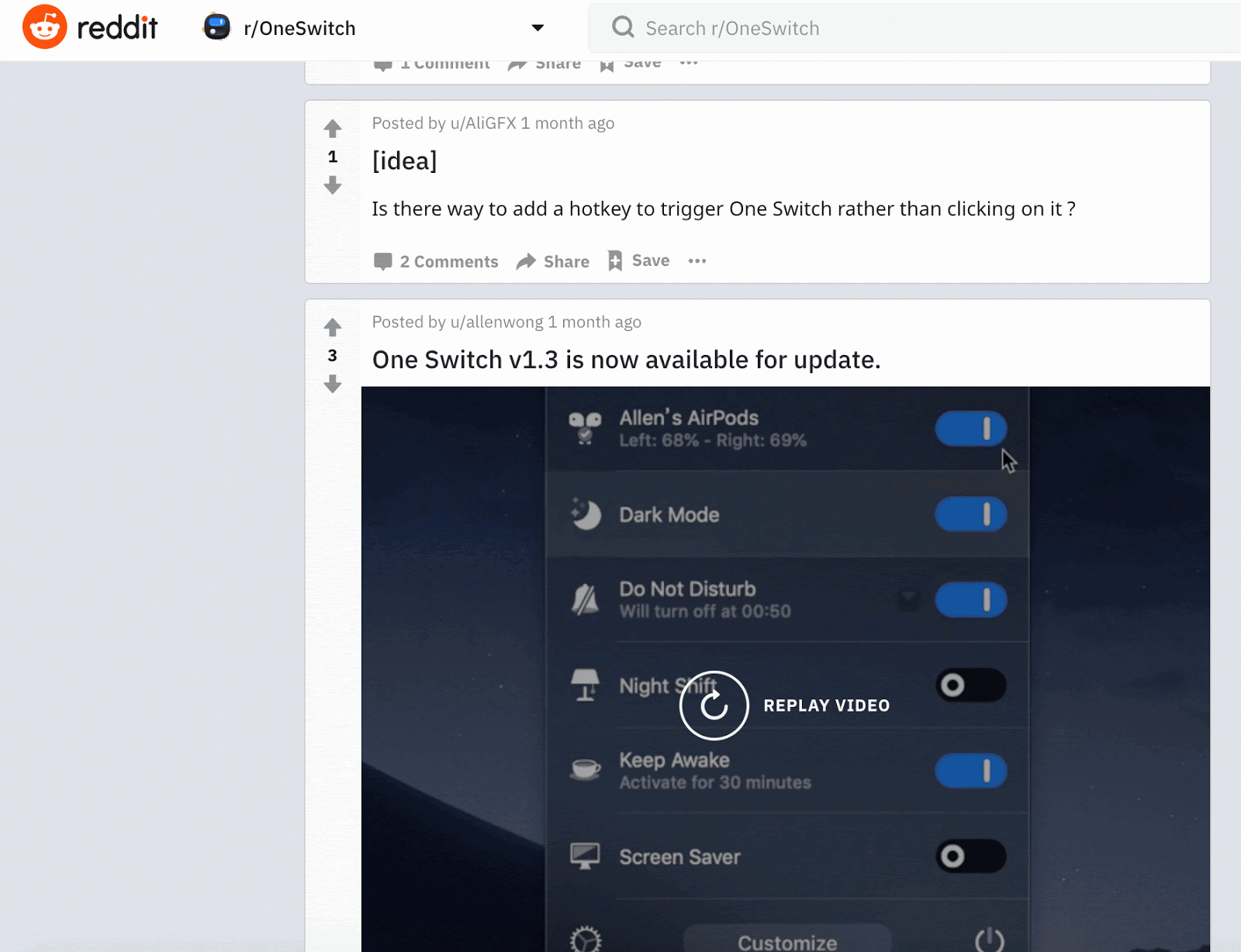 You can try One Switch for 7 days free — on Setapp or by downloading a trial version from the website.