What is Pinterest and how does it work?
You may have seen the Pinterest logo on a website and wondered what the little red circle with a white 'P' was all about. So what is Pinterest, exactly? Pinterest is an image hosting and sharing platform designed for inspirations and projects, which it calls 'boards.'
Saving and sharing your Pinterest ideas is centered around boards, with each image dubbed a 'pin.' You can create a board for just about anything – weddings, home decorations, DIY projects, holidays – and pin any pic to that board. It's just like having a 'vision' or 'dream' board in your home with cutouts from magazines you pin to it.
In this article, we'll walk you through how to set up your Pinterest account, create and manage Pinterest boards, how to make pins, and show you an app alternative to Pinterest you may want to use to manage your account on a Mac.
How to use Pinterest boards
First things first: set up your Pinterest account. Simply go to Pinterest.com and select 'sign up' in the top right hand corner. From there, enter an email and password, or use your Facebook or Google account to sign in.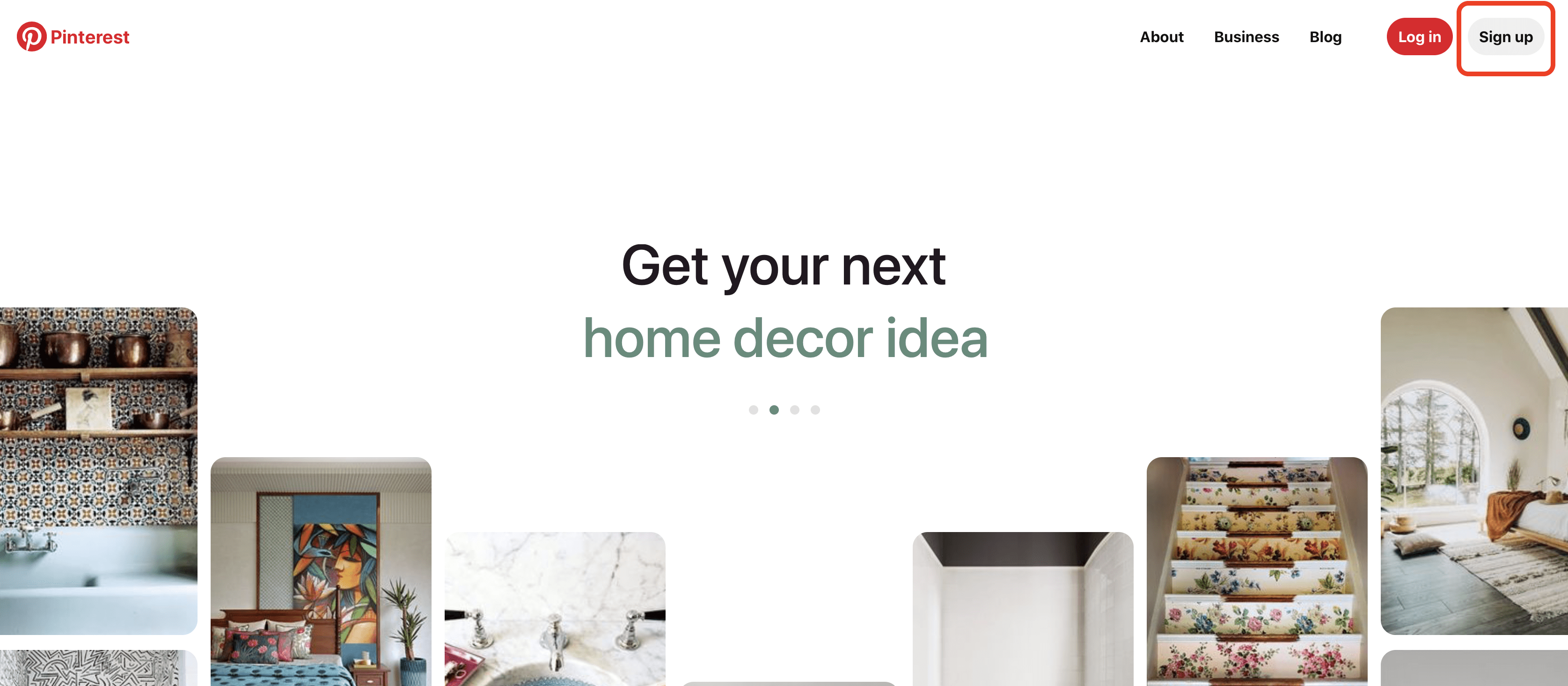 Creating a new board is pretty simple. Simply click on your profile pic or icon in the top right of the screen. Then select the 'plus' icon, where you'll see an option to create a Pinterest board.
Now, you just have to name your new board, and decide if you want to keep the board private. Keep in mind if you don't choose "keep this board secret," your Pinterest board will be viewable by anyone, and could come up in Google if someone were to search for your name.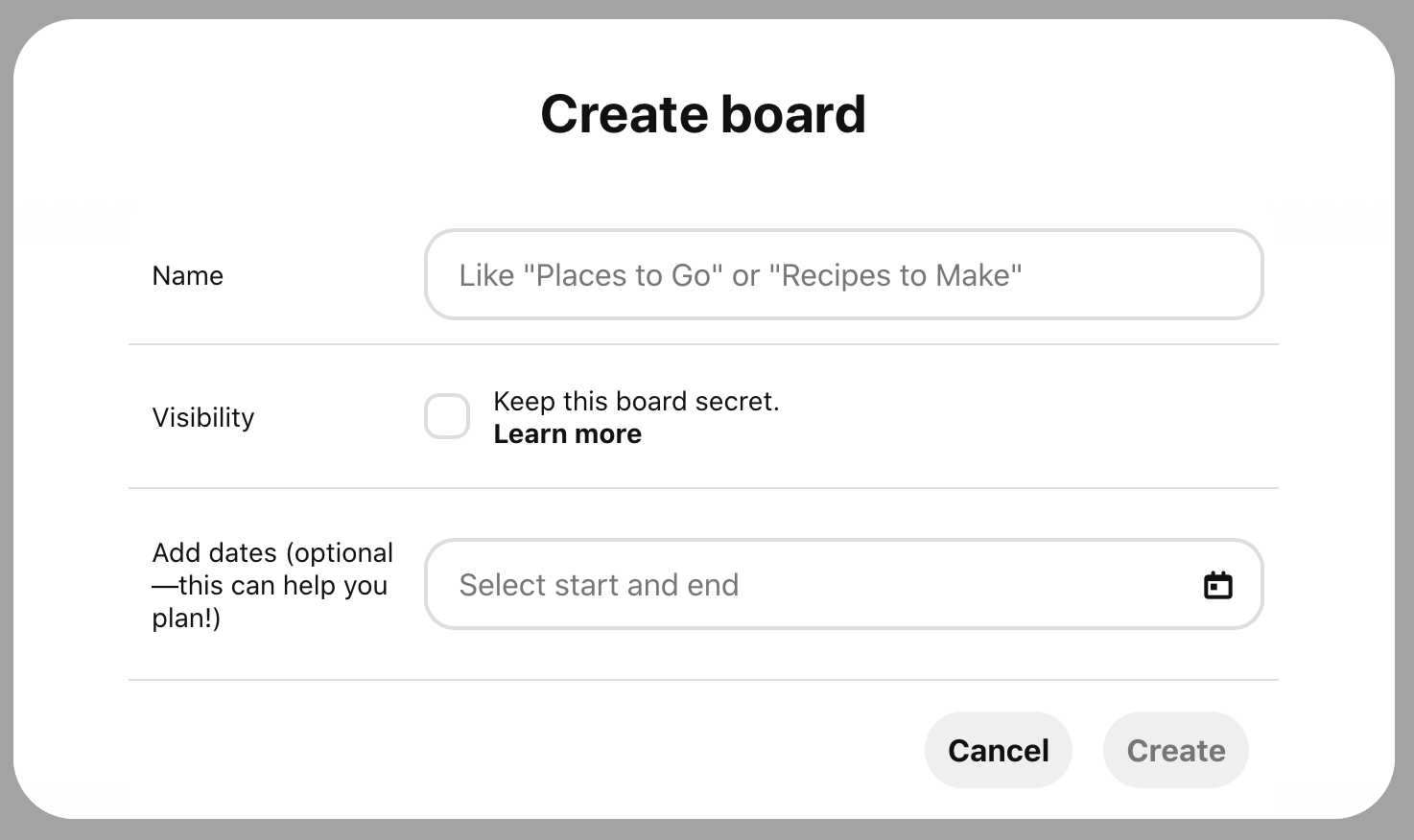 You can even select an end date for your board, which is great if you're pinning to an events board.
Keep in mind boards should be unique to your interests. If you want to create a board for your home, it should probably be different from your Pinterest board dedicated to running. Conceptually, Pinterest boards are meant to keep all your interest in containers, not lumped together, which makes it difficult to navigate. All of your Pinterest board ideas should be unique.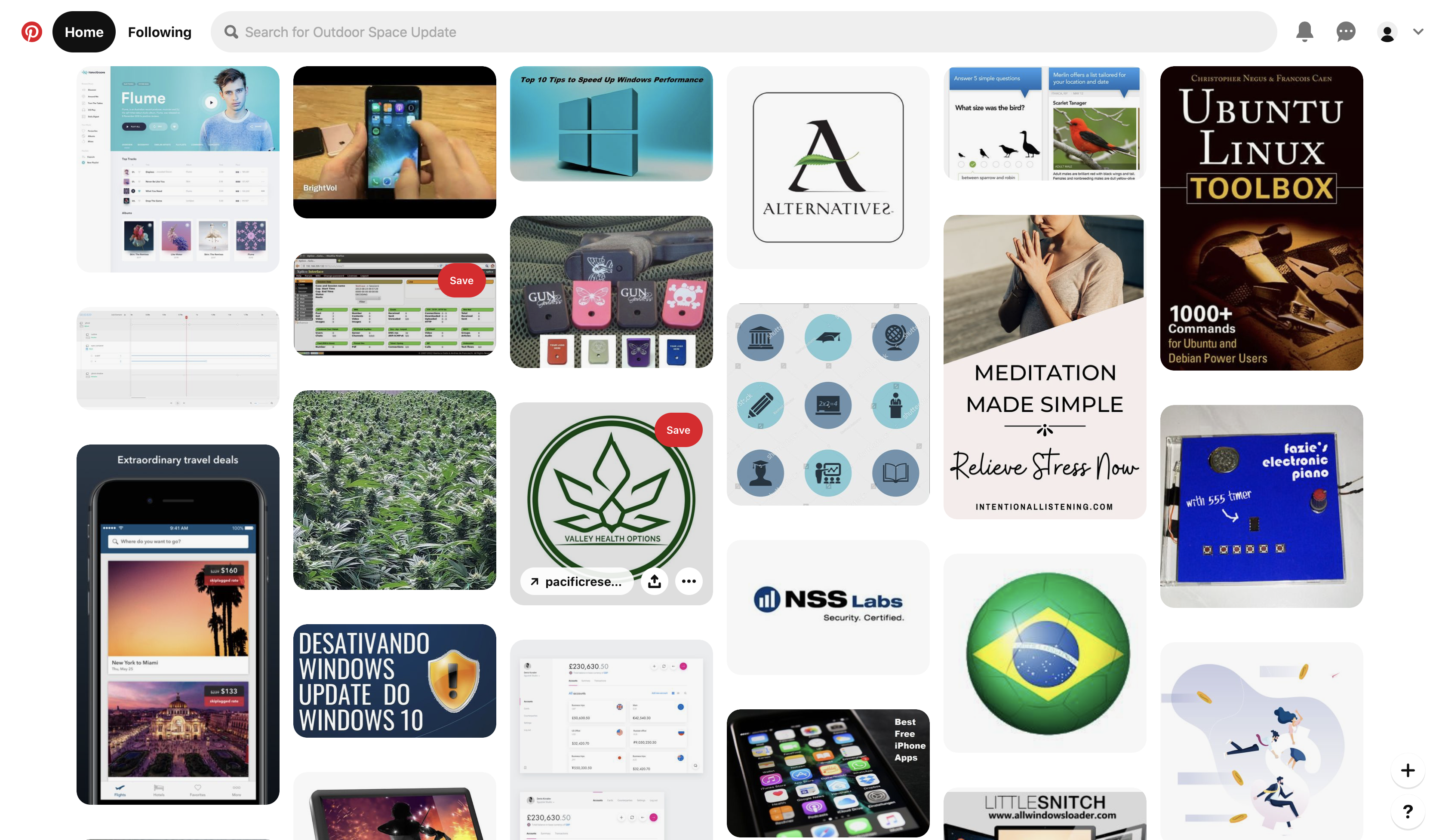 Create a perfect mood board
You can also use Pinterest to create mood boards without ever leaving the app.
When you first sign up for Pinterest, it will ask you to provide some interests. These are topics, not unique websites or sources. This is essentially Pinterest's way of trying to curate content for you so you can create mood boards. It's pulling images and links from the internet, just as you might.
If you like, scroll through your Pinterest home page for inspiration. When you find something you like, simply hover over an image for options. You should see a red button named 'save' in the top right of the image. Select it, and you'll see a screen pop up.
This screen asks which of your boards you want to save the image to. Once you choose, the image is viewable on your board, and has a link to the corresponding website where Pinterest found it when you hover over it. It's a really nice feature, especially when you're just pinning a bunch of things to a mood board for 'garden vegetables' or something similar. You might think 'wow, that looks delicious,' and pin it. Because Pinterest has done the hard work of finding out the site an image is linked to, you can just click the link and discover things like what the vegetable is, and where to buy it.
You can also use the search bar on the top of your Pinterest home page to find ideas to pin to a board. Here, you can enter something simple like 'garden vegetables' and quickly see an endless list of vegetables that are popular to grow in a garden.
Towards the top of the screen, you'll see a row of buttons with helpful words and phrases. For garden vegetables, we see 'backyard,' 'small,' 'layout,' and the like. Selecting one or more of these words will distill your search further. As an example, I selected 'backyard,' then 'small,' and my search changed to 'small backyard garden vegetables.'
Pinterest app for Mac
There is a branded Pinterest app – for mobile. There is no actual Pinterest desktop app; instead, the company relies on the web, and avoids the desktop app experience. It's really frustrating.
How to pin, like and comment on Pinterest
Commenting on a pin is pretty simple. Here's how you do it.
Click on a pin you like.

When the pin opens up, you'll see comments on the pin. Select 'add comment.'

Enter your comment, then select 'done.'
If you don't see a space to add your comment, click the toggle arrow to the right of 'comments.'
When you find a pin you like on Pinterest, selecting the aforementioned 'save' feature on that pin will pin it to your board. Liking a pin comes in several forms; really, you don't like a pin the same way you 'like' a social media post. Like Facebook, Pinterest allows you to react.
You can use one of five reactions on Pinterest: Clap, Heart, Lightbulb, Question, and Thumbs-down. These reactions are only available to boards shared with a group. If you were a bride getting married, you might have a board with your bridesmaids to get feedback on bridesmaids dresses, where each bridesmaid could react to pins of dresses.
Best Pinterest tips
Pinterest has a lot going on, but here are a few tips you might find really useful:
Be specific in search. The more search terms you use, the more likely you are to find what you're looking for – and the more likely those helpful terms that appear after you search will be, well, helpful.
Boards can have sections. In a Pinterest board, click the 'plus' sign, and you'll see a 'section' item. This adds a section to your board. You could have a 'house' board, then a section for each room in your home.
You can pin videos, too. If you find a YouTube video you like, the 'share' button has a Pinterest logo, which brings up a menu for sharing to your boards.
Pinterest has an extension. Chrome and Safari both have browser extensions for Pinterest, making it really easy to save things to your boards directly from any webpage.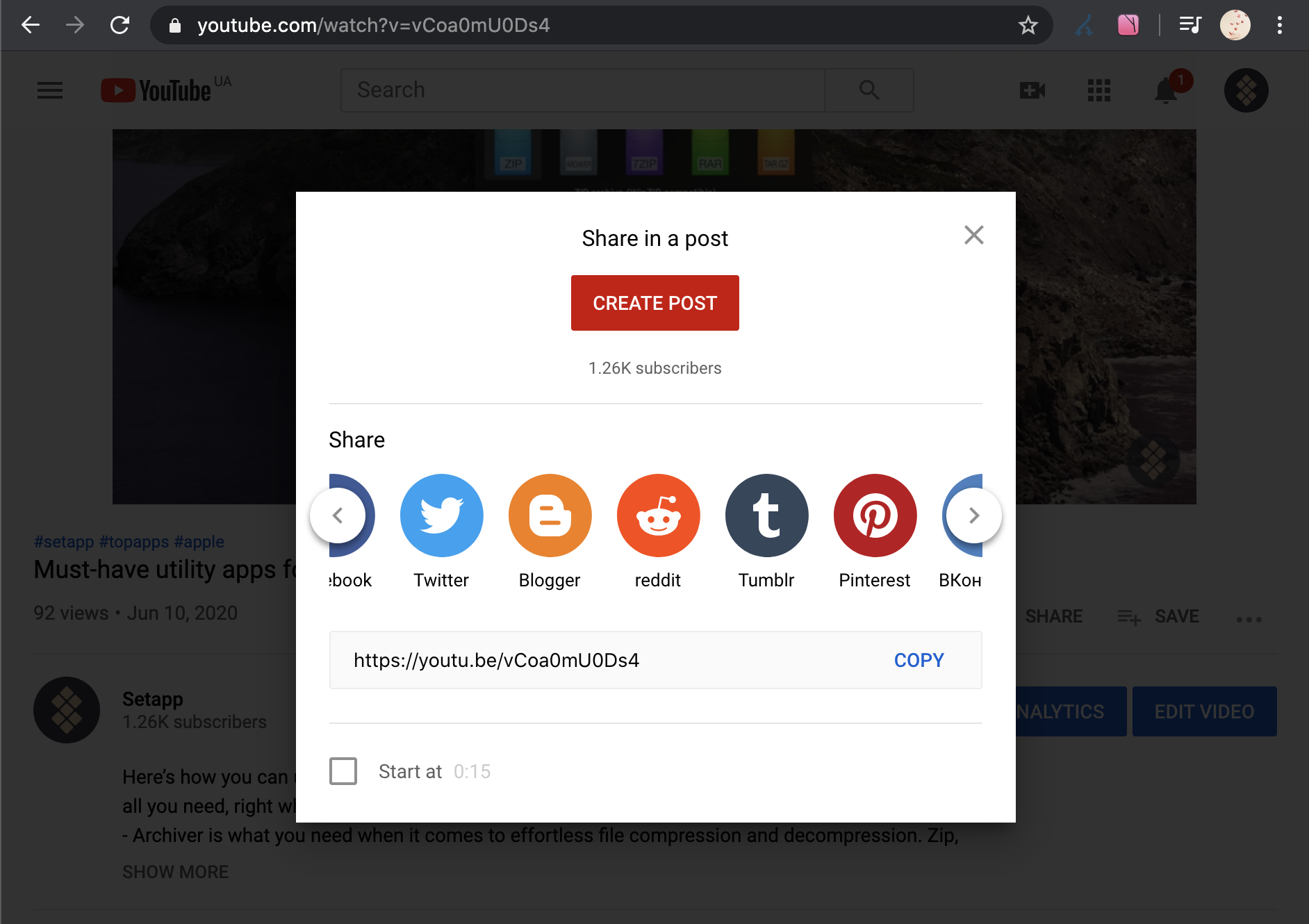 ---
Pinterest is a great way to save pics, webpages, and videos as collections. In building unique Pinterest boards, you'll find almost endless reasons to use Pinterest. If you've ever thought your reading list, watch-later queue, or downloads folder were getting to messy, Pinterest is a great solution.
It's not perfect. The user interface leaves a lot to be desired, and navigating between pins and boards is a bit clumsy. The aim of Pinterest seems to be keeping your attention on one thing at a time, which can be cumbersome.