How to create a mood board: tips and tools to do it
When you're looking for a source of inspiration to kick your design skills into a higher gear and get those creative juices flowing for your next masterpiece, what you need is a mood board. Here are some tips on why and how to do it.
What is a mood board and why do you need one?
A mood board (or inspiration board) is a mish-mash of images, illustrations, colors, words, fonts, and textures that define the direction of a project. They can be used for anything from planning a wedding to building a website, to decorating a bedroom, and are created digitally or physically using bits of everyday inspiration.
Mood boards help us to "get inside our heads" as they show what you're thinking and feeling about a creative idea and reveal your intended vision for a piece of work better than simple brainstorming or an analytical to-do list.
Sometimes, while working on complicated projects (e.g. redecorating a house), you want to keep your vision front-and-center so you're always moving closer and closer to the goal. An inspiration board is the ideal solution for that.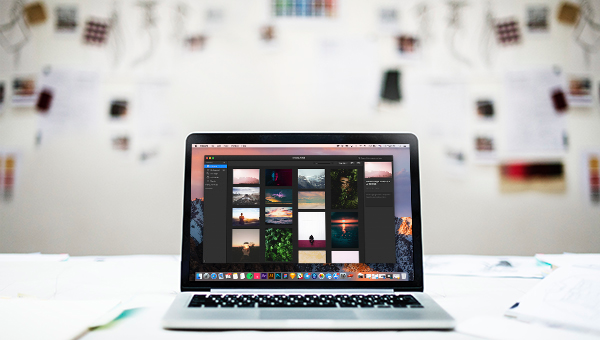 Mood boards can be either physical or digital — both of which have their place and time, provided you're using the right tools. But we'll get to that in a bit. Whichever format you choose, a mood board is an indispensable way to present your ideas first of all to yourself, before you even have a detailed roadmap to follow.
How to make a moodboard
To help you get the most from your mood boards, we've shortlisted eight actionable guidelines that make the inspiration board creation easier.
1. Determine the style
Being clear on the style will help in the choice of colors and images used. Are you putting together a masculine or feminine board? Futuristic or vintage? Industrial or posh? Edgy or peaceful and serene? It might take one or more styles to get the mood right, so don't be afraid to experiment.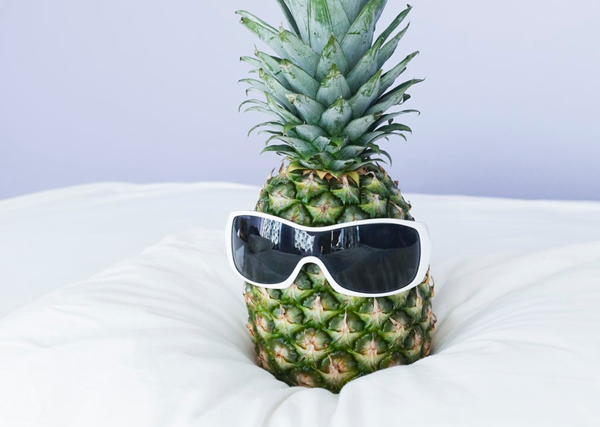 Scrolling through dozens of style options is much faster on the digital mood board, but with enough materials you can come up with a few solutions for the physical board too.
2. Define the color to define the mood
Color is the most important part of any mood board. The colors you choose should be cohesive. Knowing what kind of palette you want to work with helps in choosing complementary colors. Pick colors to create an emotional response. Dark colors can create a somber mood, while a bright palette exudes energy and happiness.
If you are making a physical moodboard, try to get or paint a base in your dominant color and then use swatches of pantones to pin more options. Digital mood boards of course make the process much easier, as you can pick colors from any image you find online.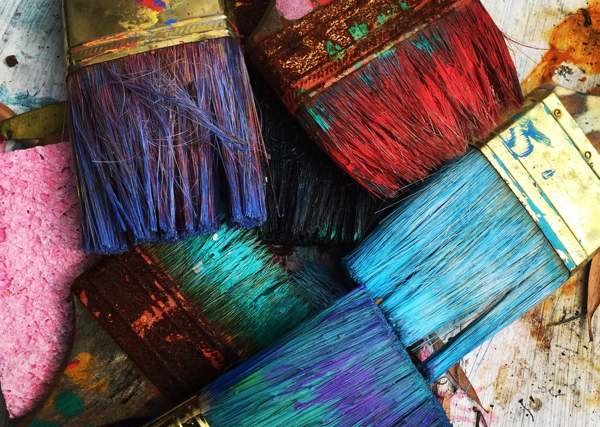 3. Source inspiration everywhere
Inspiration isn't confined to a Google Image search. In the internet, cool things are everywhere! Websites, social media, forums — you never know where you'll find something to add to your board. Always keep your eyes open. And take photos when you're out — the world around you is full of interesting things. Once you've collected enough, it is time to add them to your mood board.
Scan or digitize everything you need for your digital board. And vice versa, print everything to fill your physical one. If you know beforehand you have a lot of moving pieces on the board, digital might be an easier choice — and a better one for the environment too!
4. Make important elements stand out
The more important the element, the more central on your board it should be. And make it large while you're at it — the rest of the board will get built around this piece.
While enlarging the element on your digital board is a no-brainer, you can't simply change the size of your elements on the physical board. Try other ways of putting an accent on them, maybe use a sharpie or place a background of a different color underneath.
5. Use less to get more
Mood boards don't have to be huge collages containing hundreds of different design elements. If you can visualize and get the message across in a limited amount of items, you don't need to add everything you see that looks good. This is especially true if you're working with a client — information overload is a real thing!
6. Do the designs yourself
A mood board doesn't have to be entirely made up of inspiration from outside sources. Feel free to get your own ideas in there too. If you've designed something in Illustrator before or drawn sketches in Tayasui Sketches that might complement the mood board, add them in! If you are working with physical board, however, your possibilities might be limited to things you can do around your apartment or office, but give it a try anyway.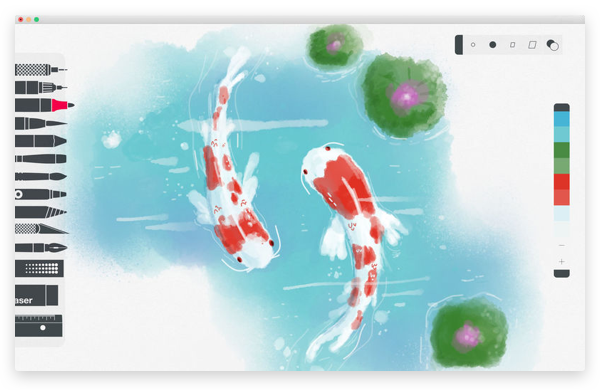 7. Use the right tools
A mood board is only as successful or inspiring as the tools used to create it. Ease of use is what you need in a mood board maker — the ability to see something and instantly be able to add it to a collection. Use these three apps to get you the perfect result: Aquarelo, Emulsion, and Swift Publisher.
As we've noted above, the style and color palette of your vision board can make or break it. Use Aquarelo to select the colors for your mood board – you can just type in the names of the colors you want to mix in your board (e.g. white, blue), use specific hex codes, or have the tool automatically detect the exact color with its color pick tool. Aquarelo will combine the two colors into a palette of three to 15 colors which you can easily use to construct a visually coherent mood board.
Pro tip: Find one or two images you want to be central to your mood board and use Aquarelo color pick to help you get just the right color off your images.
And last but not least, Swift Publisher — a perfect app to use when you need to print out your mood boards, whether for a client meeting or to give out to contractors working on your renovation project.
Compared to a variety of apps you could work with to make your digital mood board, it would seem like its physical counterpart is far behind. Not necessarily. Use cork pinboards, papers, printed photos, cut out and make something by hand. Constraints are your friends inspiring creativity here.
8. Get inspired with your own mood board
Creating mood boards shouldn't be an arduous task. It's a chance to show your creative flair and get inspired. It's work but without any of the boring stuff! Browse the web, find things that you like, bring them together, and share them with the world. But most of all, have fun doing it.