Sounds good? Well it looks good too.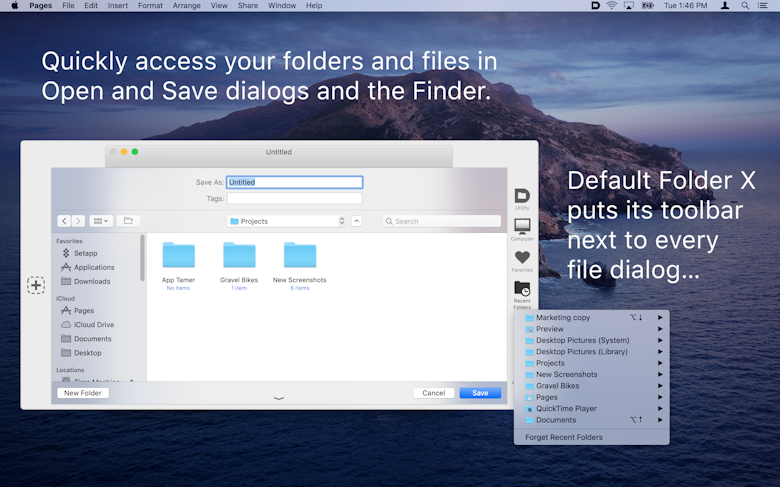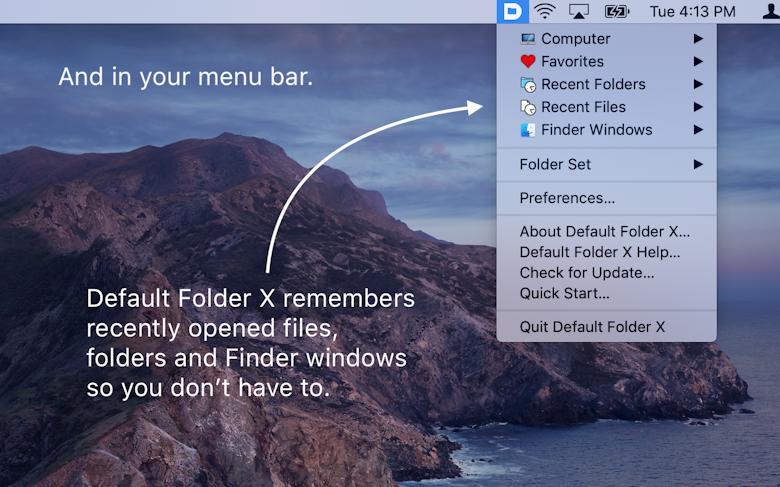 Default Folder X features
Faster navigation
Default Folder X is essentially a sidebar that appears every time you come across an Open/Save dialog. From the sidebar, you can instantly access recent, favorite, or open folders; navigate through files with hierarchical pop-up menus, and recall recent actions. 2x speed, no fuss.
Finder-enhanced dialogs
The app brings the convenience of Finder into your Open and Save dialogs on Mac. With Default Folder X, you'll be able to save files to any Finder window, duplicate, rename, delete, or get more information on your files right away. The app makes all these options accessible from Open/Save dialogs.
Edit without opening files
Default Folder X gives you access to quick editing tools right from Open and Save dialogs. Add Finder labels, custom tags, and Spotlight keywords to your files. Create and edit comments on the fly. Browse through your recently used tags for quick navigation.
Adapting to your workflow
Default Folder X tracks where you put your files to remember your favorite file saving destinations on Mac. You can also set default folders for specific apps manually. This means whenever you click Open or Save/Save As, Default Folder X instantly takes you to the right folder.
Customizable keyboard shortcuts
The app arrives with a bunch of shortcuts for basic actions like opening Finder windows or jumping back to a recent file. You can change the defaults if you like, as well as add new shortcuts for custom actions. Instead of wandering around, you get exactly where you need to with a keystroke.
Reinvent the way you work with files
What's great about Default Folder X is it hones your workflow, almost unnoticeably. While the app acts as an extension of Open and Save dialogs, you don't have to learn anything new. You just follow the flow and embrace a huge time-saver.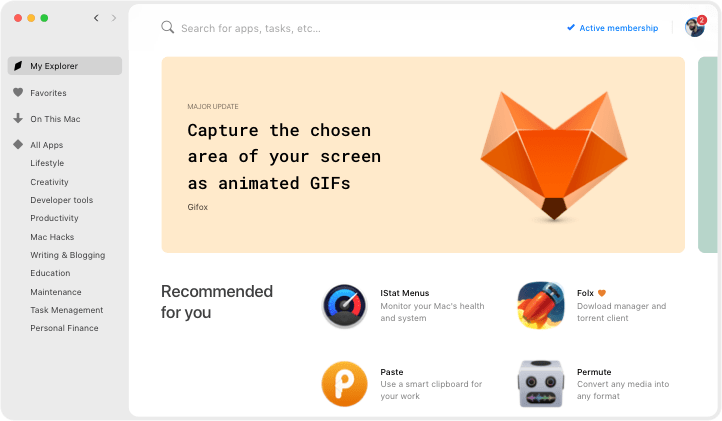 We love Setapp
---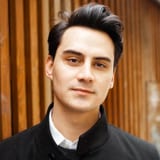 Very impressed with World Clock Pro @setapp @minimuminc. Making light work of time differences 🤘yew. How MacOS still doesn't have some kind of digital clock widget is mind boggling.
jessengatai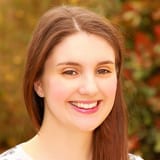 I have used Endurance (http://enduranceapp.com ) which is on @setapp to try and extend my battery life, 12 hour flight from Vienna to LAX and I spent about 8 hours working on an essay - not bad going!
Rosemary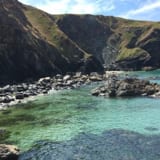 Wow just downloaded Setapp for my Mac - the value here is amazing. Some of the apps cost more than the monthly subscription alone and there are some amazing apps like Ulysses, RapidWeaver etc. @setapp
Mark Mitchell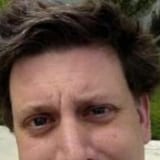 Discovered @PDFpen via @Setapp. Worth it just for the stellar OCR job it does on poorly-scanned assigned readings. Now to start playing with all those PDF editing features...
Nate Dickson