Precious ideas visualized with MindNode
Here's the hard truth about a creative process: brilliant ideas fade fast if the only place they inhabit is your mind. Mind mapping tools are a good way to develop ideas, as well as give them permanent residence. Be it a presentation, a storyline, or a project plan, good ideas can embrace any shape if you let them out.
Mind mapping automation with MindNode app
Paper and pencil do a good job if you need to record a random thought. This is why writers carry a notebook at all times. But when it comes to working with your ideas, you need a more powerful instrument.
MindNode is a mind map maker for Mac, which takes your thoughts to a better place. It starts by capturing ideas in any form and builds a logical flow, based on your thinking process. Brainstorm, build connections, focus on specific points, view the full flow, and share what you've done – MindNode makes the whole process a breeze.
Your thoughts take any shape
Eureka moments are tricky – you never know where they hide or what the camouflage is. With MindNode, you can master idea hunting pretty fast, though.
To get the creative juices flowing, jot down some notes, keywords, or major ideas in Quick Entry accessible via the menu bar widget. The app gives you total freedom to record ideas as they come, and you shouldn't worry about the format. Links, images, or text, there's the right package for any of your thoughts.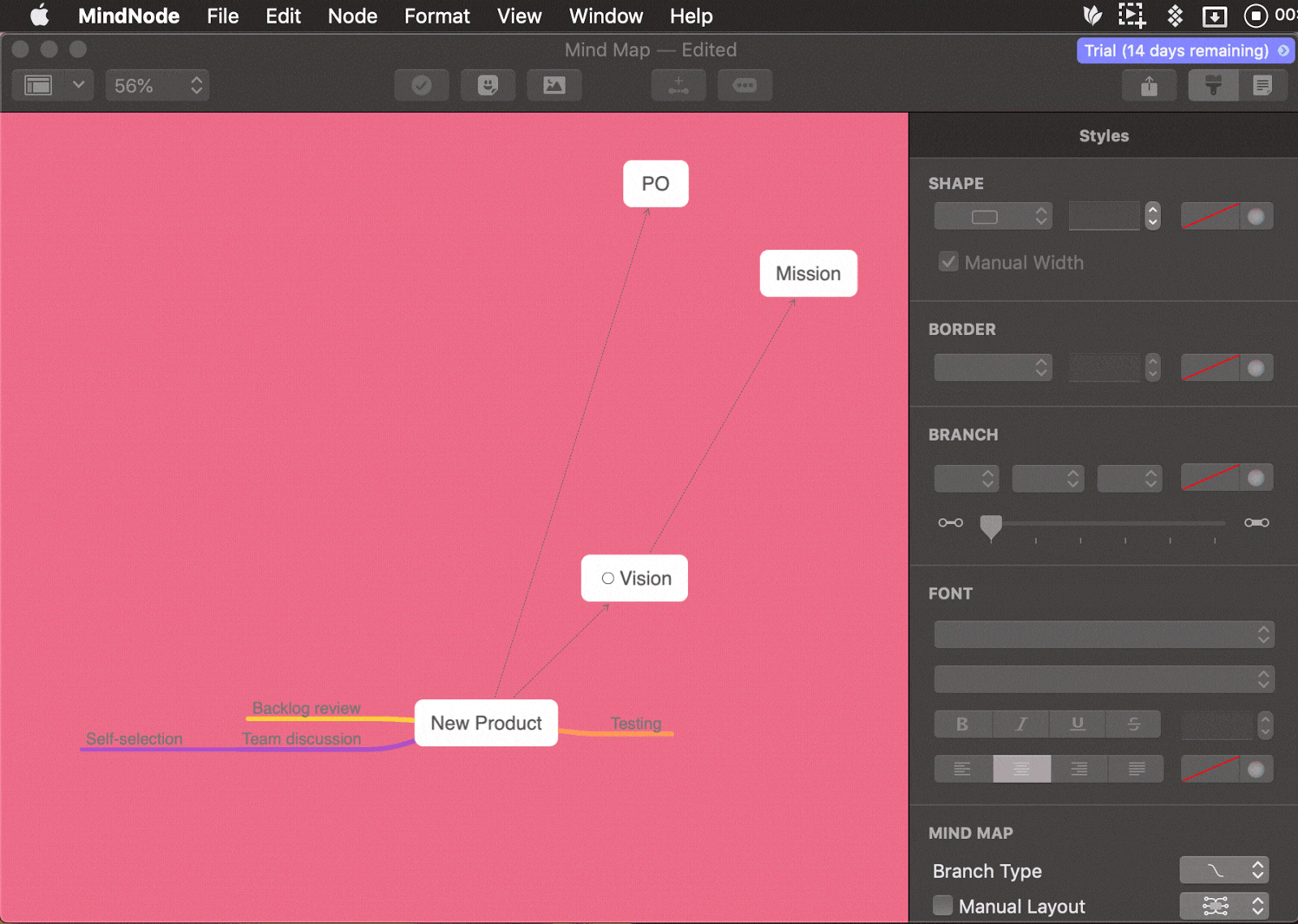 Visualize ideas through smart connections
The point of creating a mind map is to see how your ideas work together. MindNode allows you to build and manage connections between nodes in your own way. Connect, detach, or reorganize – you can make any changes, without your mind map falling apart. To focus on specific ideas, fold the nodes that are distracting you at the moment and then unfold all or by level.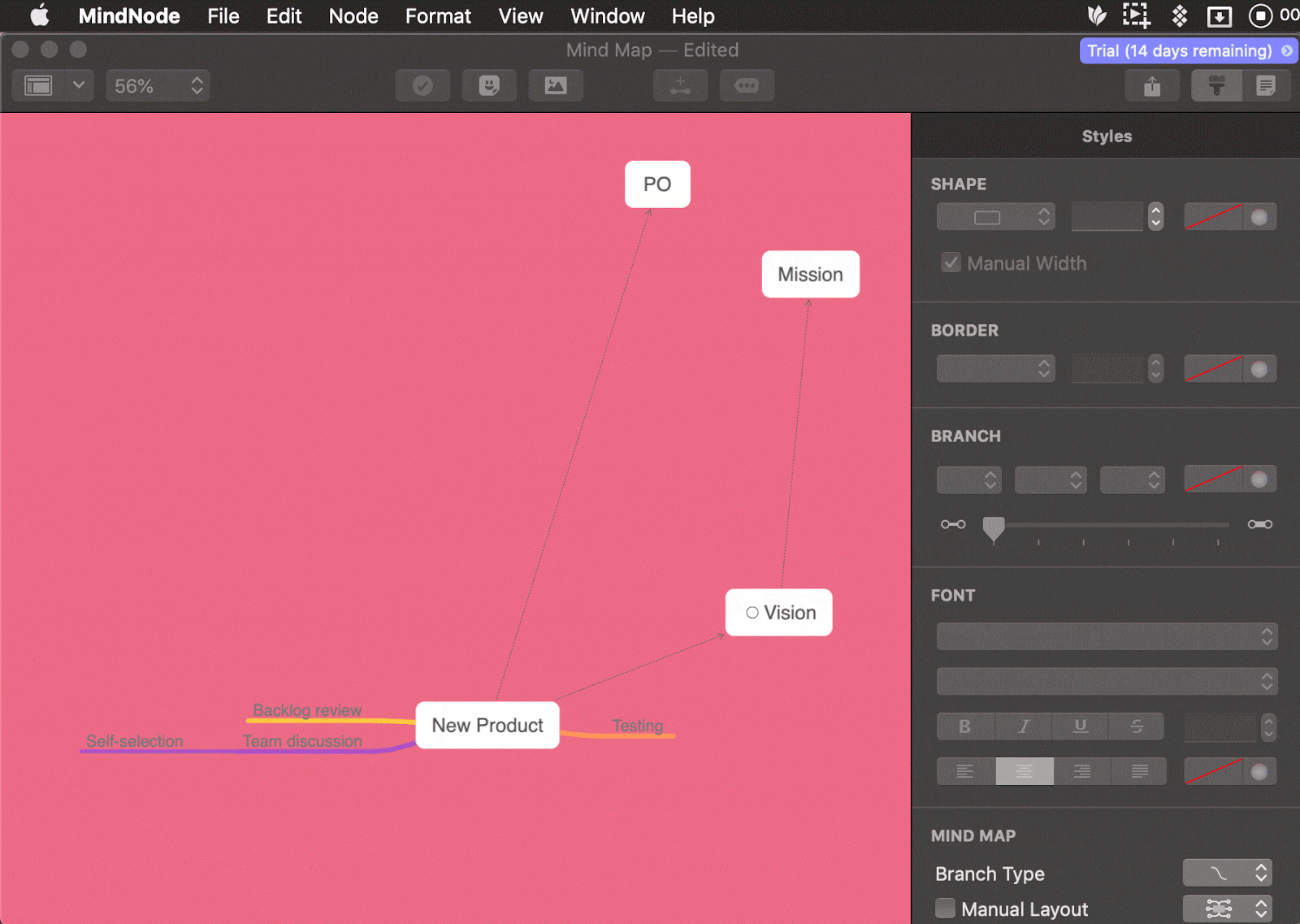 All ideas at a glance
If your mind map is the size of the universe, it could be difficult to process. But not if you let MindNode organize ideas for you. With unlimited themes and node styles, the app is an easy way to systemize complex concepts and flows. You can search your document and navigate easily by switching to the Outline view in the top left corner.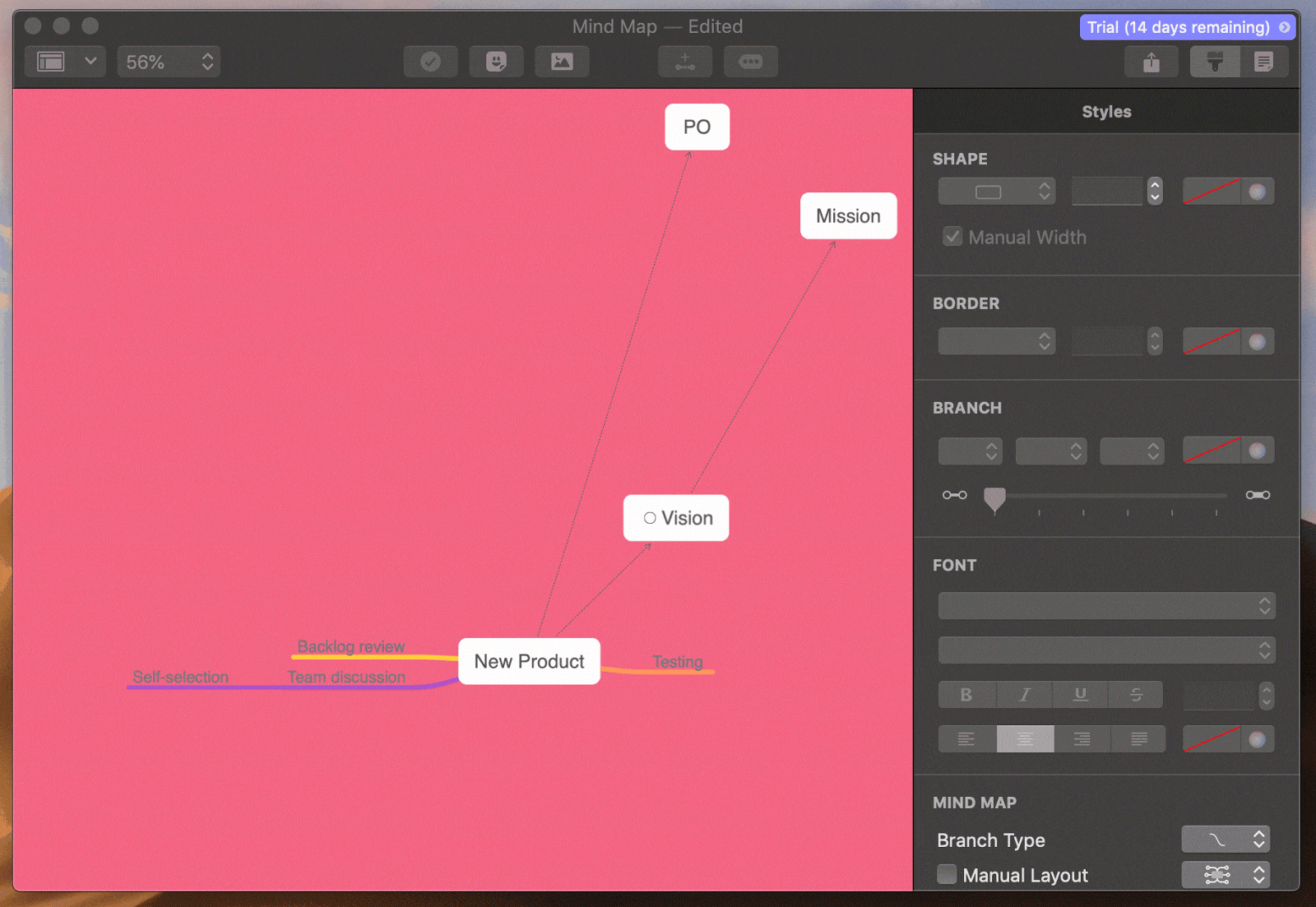 Share your mind mapping
Interactive docs that you create with MindNode shouldn't stay hidden up. The app gives you multiple options to share your nice-looking mind maps with anyone. The easiest way is to use a native web service called myMindNode. Alternatively, share your creations with AirDrop, Mail, or Messages.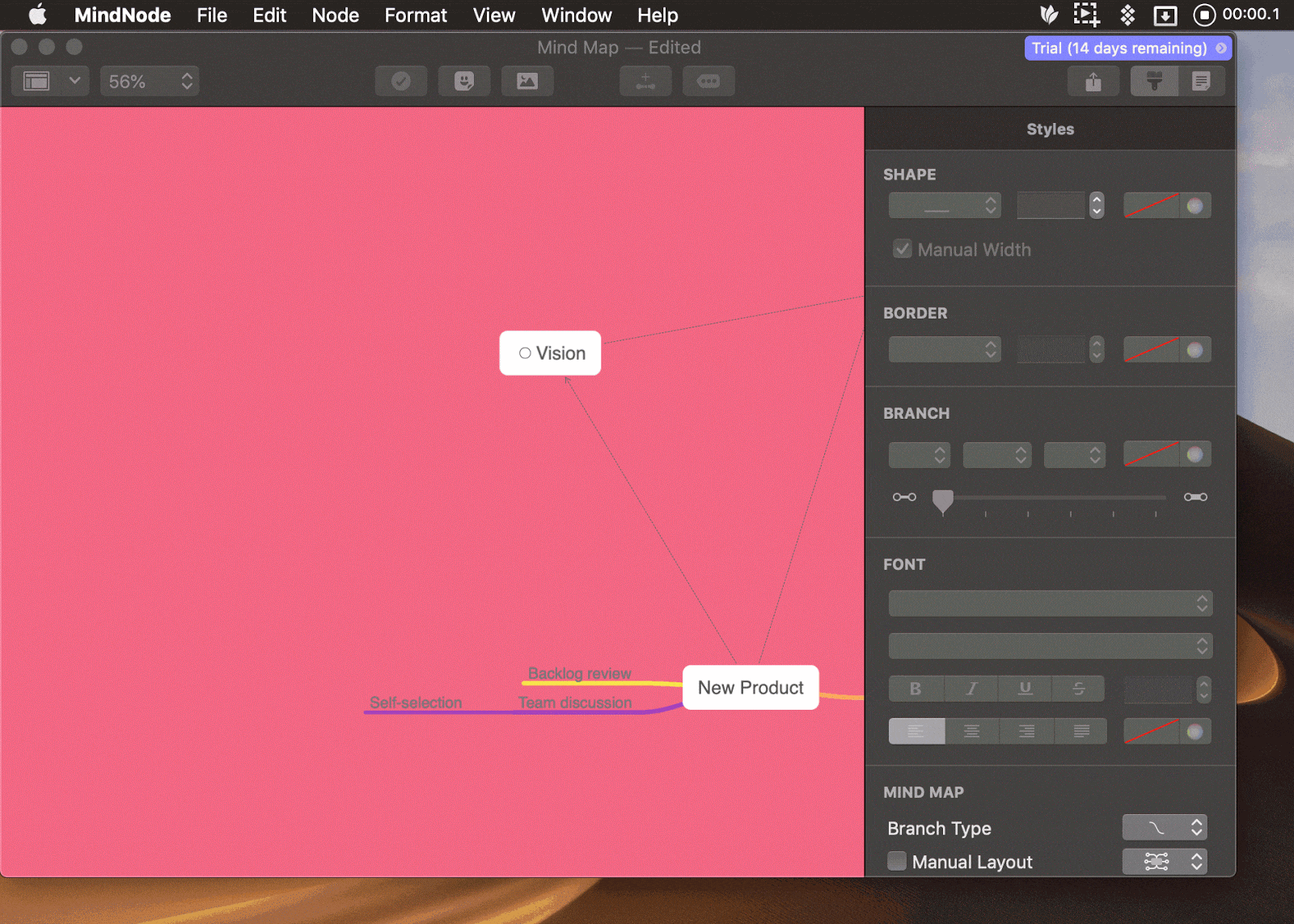 Even if you can keep 100 things in your head, you'll hardly connect them without a powerful visualization tool. MindNode does even more. Try the MindNode on Setapp for 7 days free of charge – just enough to see how interconnected ideas make your life easier.