Apple M1 Pro vs M1 Max 2022: which one to buy?
If you're looking to purchase a new MacBook Pro, you may have trouble deciding between these two chips. Here we go over all the major differences between the M1 Pro and M1 Max so you can make an informed decision.
Apple M1 Pro vs M1 Max comparison
Let's first talk about what's the same between these two chips.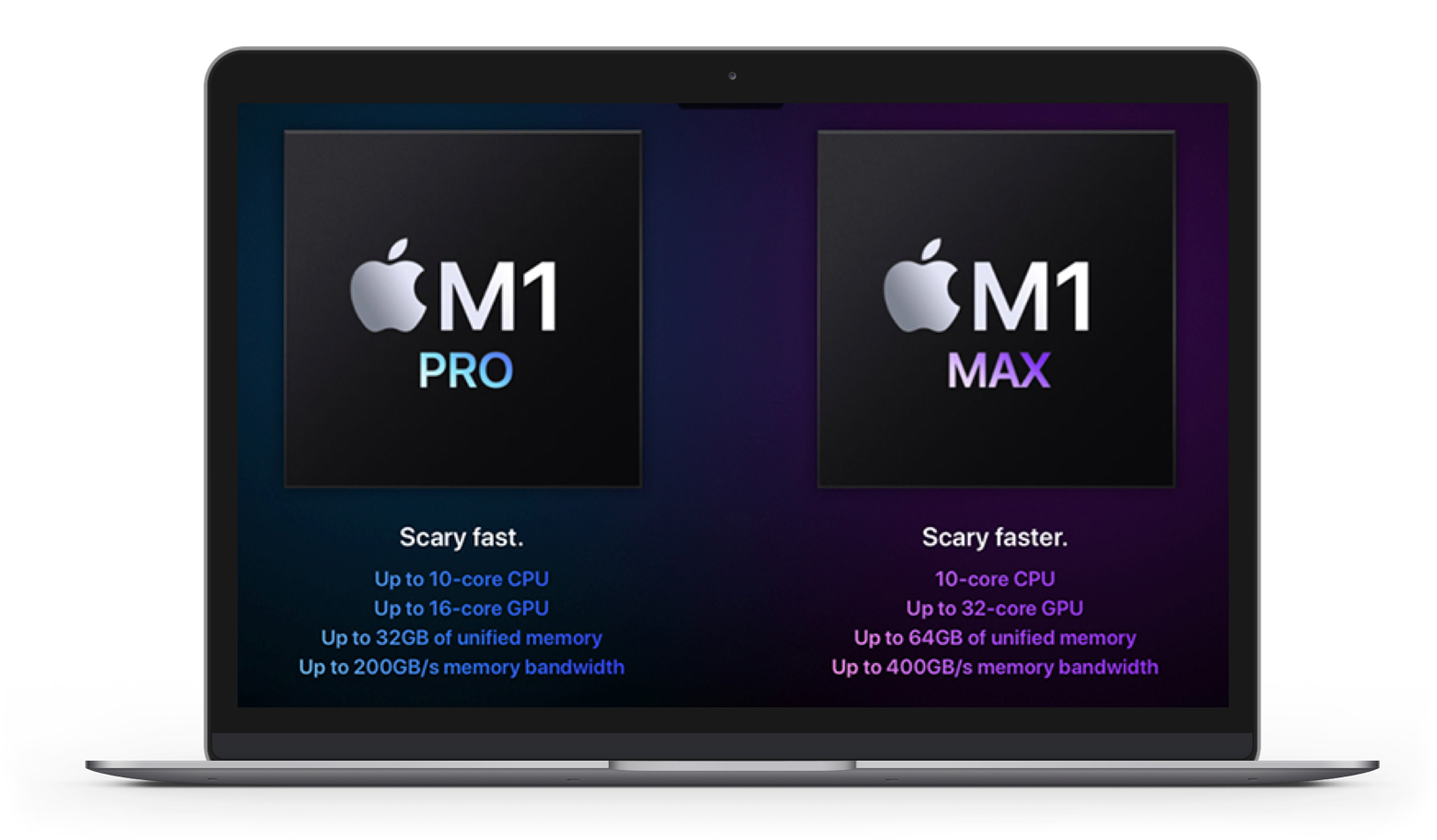 Similarities:
We have the same up to 10 cores CPU. 8 of those are performance cores, and two are efficiency cores. The more cores you have with your CPU, the more processes can be handled simultaneously. In these terms, the M1 Pro and the M1 Max are Apple's very powerful chips that can handle a lot of multitasking while a user is doing some really processor-intensive tasks.
Then we have a neural engine for enhanced camera performance and on-device machine learning acceleration.
Media engine for H.264, HEVC, ProRes and ProRes RAW with hardware acceleration.
Video decoding engine.
The breakdown shows that the two chips share most of the same features, but they do have some very key differences. That's really what you clicked on this for; because you want to know if it's worth spending almost a thousand dollars extra to get the M1 Max chip. Now, to the differences.
Differences:
On the M1 Pro, you get up to 16 cores for your graphics processing. On the M1 Max, you're going to get up to 32 cores! That's a big difference, especially for those playing video games, editing videos, or doing some kind of animation.
Another difference you'll see comparing M1 Pro vs M1 Max is memory bandwidth. It's 200 GB per second vs 400 GB per second. If you're doing some office-related work, you'll most likely see no difference between the two chips at all. However, those dealing with 3D animations, video editing, or video game development will do.
32 GB vs 64 GB of unified memory. Is there a significant difference in performance between the 32 GB and 64 GB configurations? Just like with memory bandwidth, there won't be much of a difference in terms of general, everyday use (browsing the web, sending emails, or using other similar programs). However, things look different when users work with more resource-intensive applications – for example, rendering an 8K format video. This means 64 GB should only be purchased if you know you will be using an app that requires a lot of RAM.
Note: The M1 Max is available in 32 or 64 GB variants, with a memory capacity of up to 400GB/s in both cases.
While the M1 Pro chip packs one ProRes encode and decode engine and one video encode engine, the M1 Max packs two of each! The M1 Max is a wonderful pick if such tools are important to your job. For example, if you're doing videos professionally and making money on it. Also, the M1 Max can support up to four external displays, although the M1 Pro can only support two, which is important to know if you work with several monitors.
Apple M1 Pro vs M1 Max performance
You definitely want to know what you're getting with the upgrade to the ‌M1 Pro or M1 Max‌? Let's see the numbers.
If you're a developer who uses Xcode, according to Apple, you're going to get 3.7 times faster project builds with the 10-core CPU with both the M1 Pro and M1 Max (compared to M1).
In case you're working with Final Cut Pro using the M1 Pro, you're supposed to get up to 9.7 times faster 4K renders compared to M1. When it comes to M1 Max, the number grows to up to 13 times.
Affinity Photo users can now experience up to 5.6 faster speed with M1 Pro and up to 8.5 speed with M1 Max. Wow!
These tests show that the M1 Max doesn't quite hit twice the performance of the M1 Pro chip, but there is still a noticeable boost in performance for the M1 Max.
Apple M1 Max vs M1 Pro pricing
Another significant difference between the Apple M1 Pro vs M1 Max is pricing, so consider whether the performance benefits of the M1 Max are worth the price difference since this processor makes some already costly laptops considerably more expensive.
Prices for MacBook Pro 14-inch (2021) with the M1 Pro chip start at $1,999. Adding the M1 Max chip with a 24-core GPU means another $500 to the price, while the M1 Max chip with a 32-core GPU adds $700.
Meanwhile, the Apple MacBook Pro 16-inch (2021) M1 Pro model costs from $2,499, while prices for the M1 Max variant start at $3,499.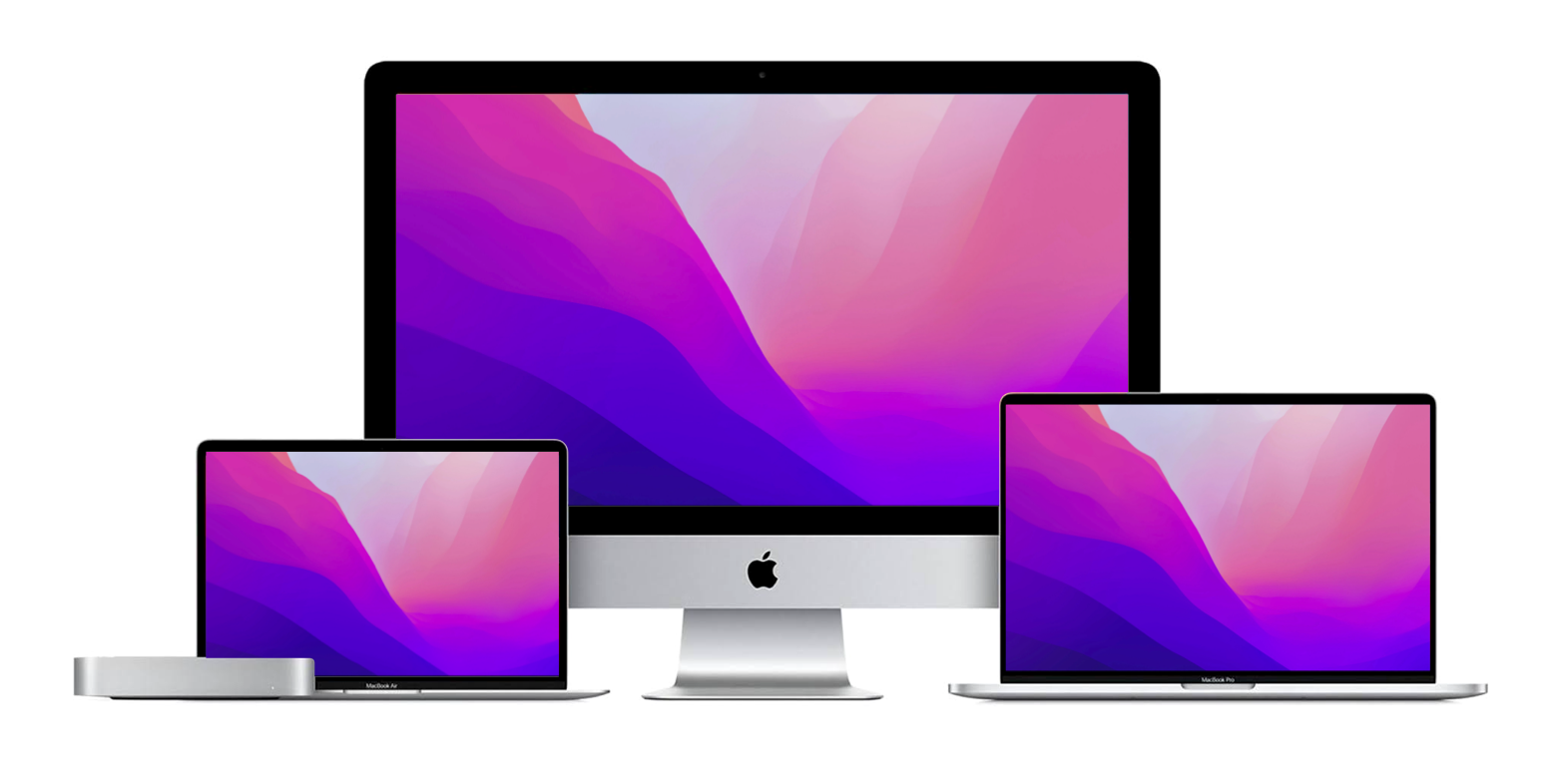 Apple M1 Max vs M1 Pro: which one should I get?
Overall, the M1 Pro is a powerful chip that is the best choice for the majority of professional workflows. Because the M1 Max isn't specifically designed for specific tasks, M1 Pro owners won't be missing out on anything essential. Indeed, the M1 Max is a more powerful version of the M1 Pro, but most users simply don't require this power. Even professionals may find 32GB of RAM to be plenty, but if you require more, the M1 Max is the only Apple Silicon processor that can accommodate this.
By choosing the M1 Pro models, you will save money, which could be spent on something else, for example, Setapp, a suite of Mac apps for all tasks. The platform offers an all-access pass to more than 230 apps from one spot.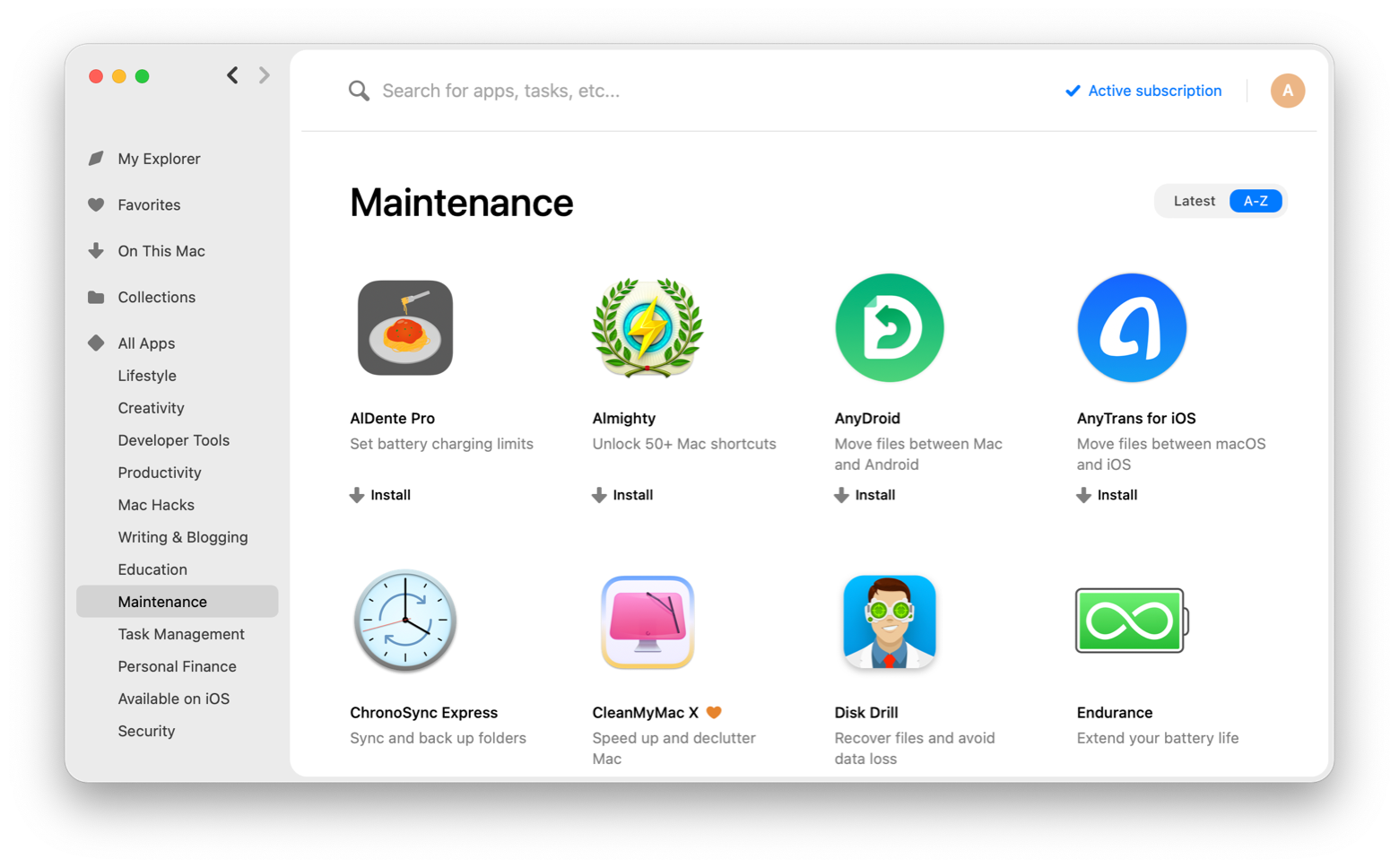 You'll love Setapp because it makes some of the best Mac and iPhone apps instantly available for less than what they would cost individually. Once you have it on your Mac, you can discover and install Mac and iOS apps limitlessly for 7 days free, then $9.99/month. Tools like iStat Menus, CleanMyMac X, Spotless, App Tamer, Mission Control Plus, Quit All, and others will make your Mac faster and more powerful even without upgrading the processor.