The top 25 Christmas gift ideas for everyone on your list
Christmas shopping shouldn't be painful. Even if you're completely lost about the shopping list, you know exactly what your friends, parents, colleagues, and spouses want. You just haven't discovered the aha moment yet. Having hunted down the best gift deals of 2020, we hope that the following list will be helpful. Since it's very diverse — from the best food gifts to long-lasting subscriptions — we've added the navigation to make things a bit easier:
---
Christmas presents for her and for him
1. ASOS Advent Calendar Box
It's like a subscription to beauty. Buy a box with body, skin, and hair care products that your loved one will be using for 24 days — the ultimate beauty therapy they totally deserve. The box contains 25 items and the joy of discovering something new every day.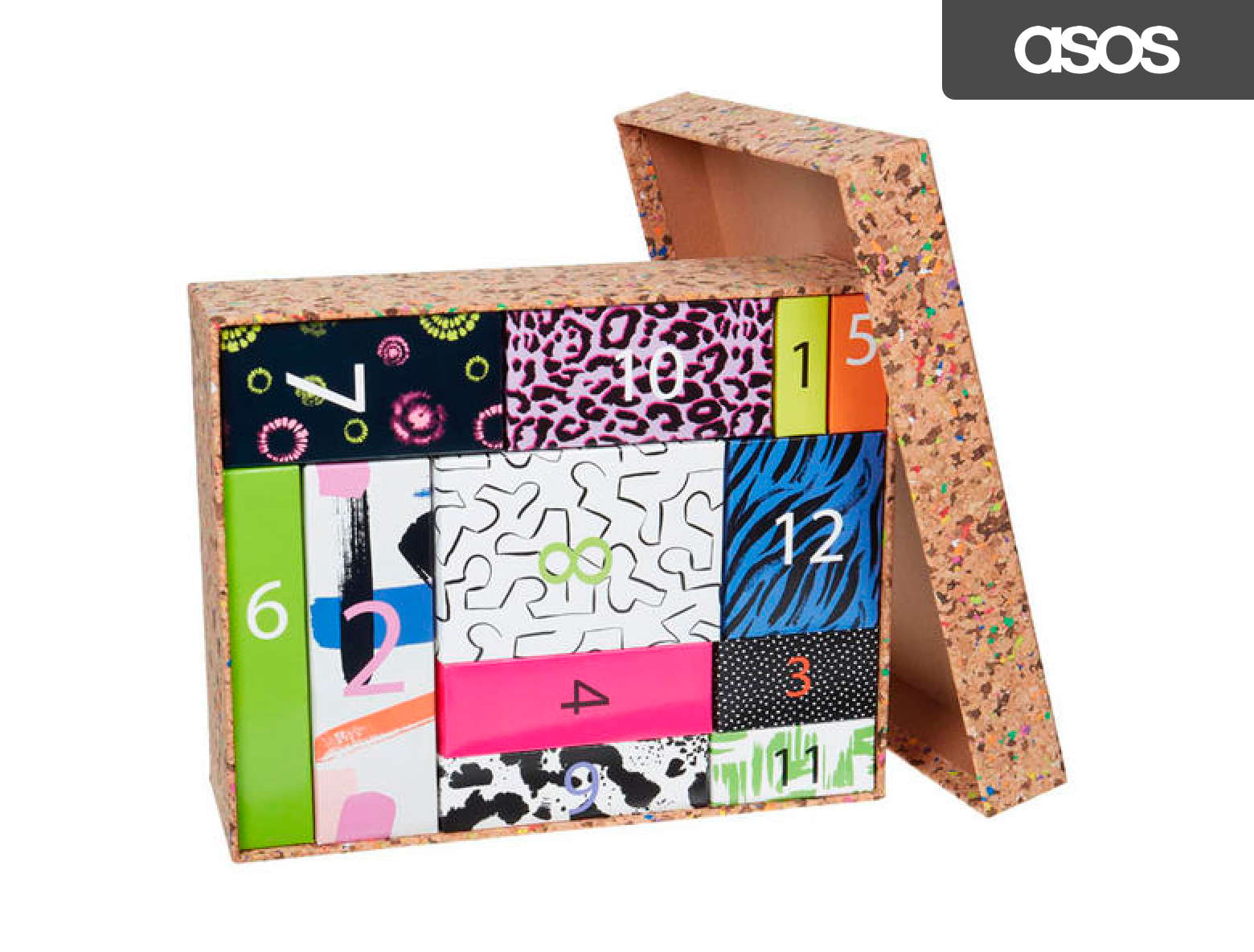 Price: $110.54 ASOS Face + Body Advent Calendar for her
$55.27 ASOS Grooming Advent Calendar for him
Get ASOS Advent Calendar Box for her
Get ASOS Advent Calendar Box for him
2. Star Wars Posters Set
December is not only the month of Christmas. It's also the month of Star Wars! If your friend has been excitedly chattering about the new Star Wars movie over the past few months, you have two options: 1) Go watch a movie together (a bit of a struggle if you're not exactly a Star Wars fan); 2) Gift them a unique Star Wars Posters edition.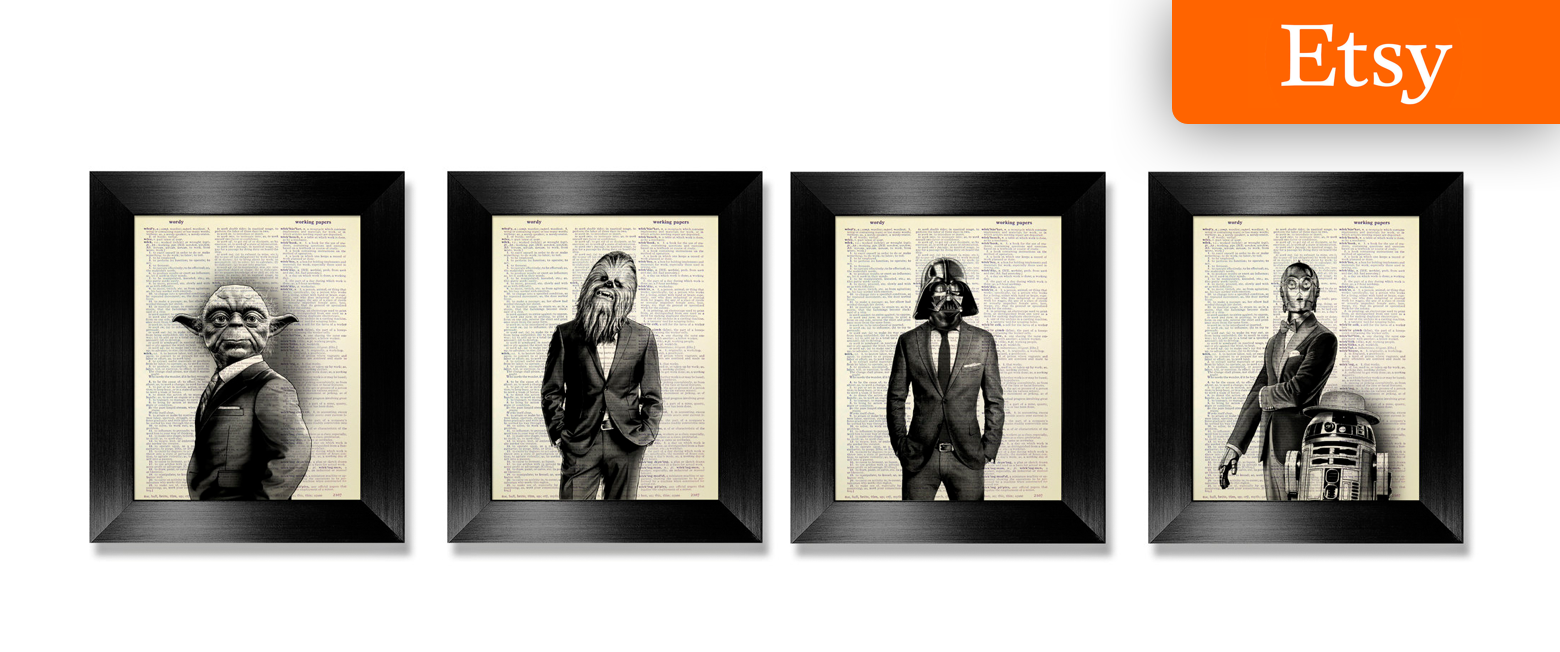 Price: $43.20
3. FaceTory Korean cosmetics subscription
Gift 1 month of skincare with FaceTory, a frontier K-beauty brand loved by many. Best of all, once you get the subscription, the FaceTory branded box will be delivered to your friend's doorstep.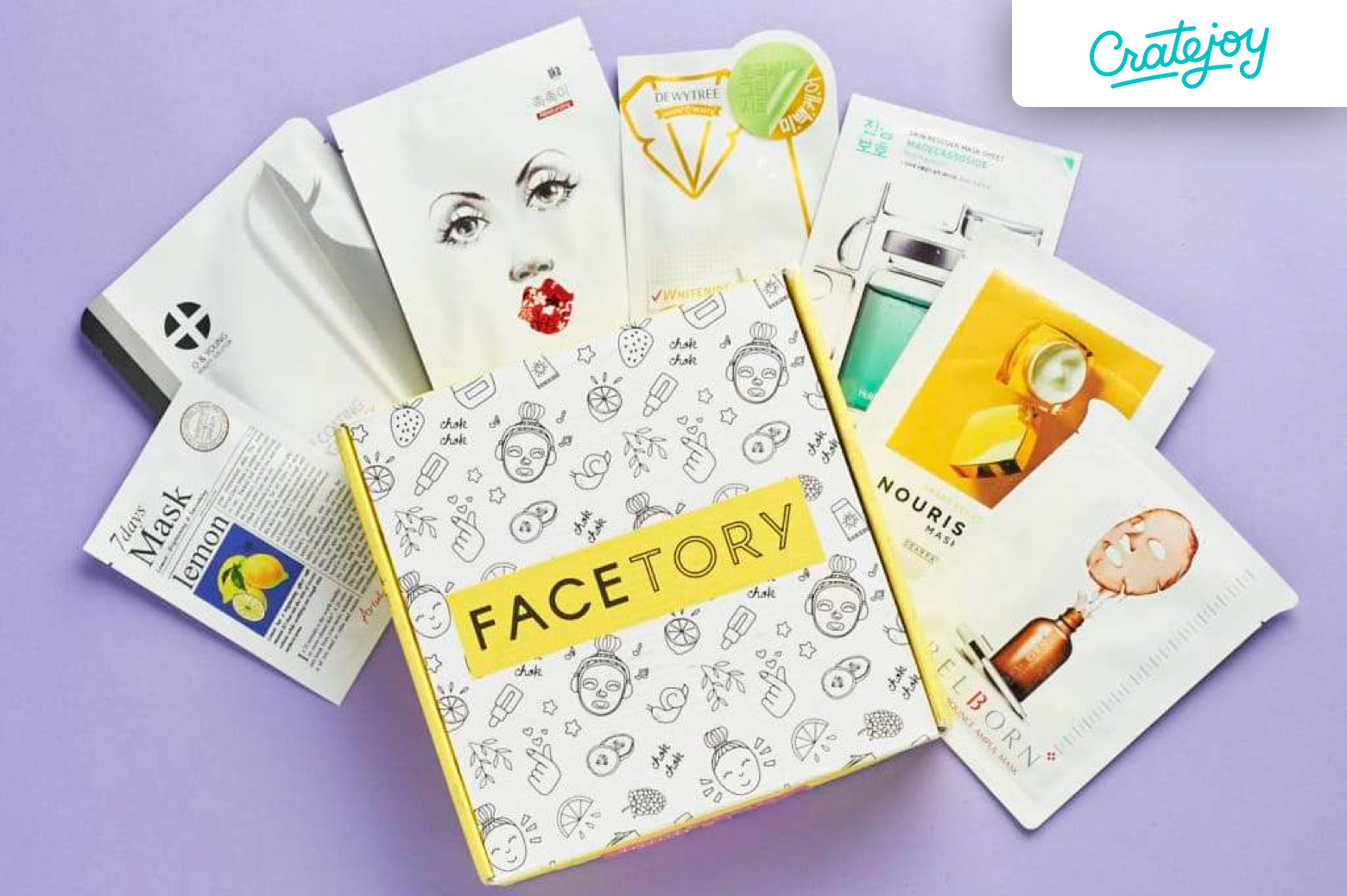 Price: $7.57
4. Aqua Notes Waterproof Notepad
You never know when the next brilliant idea hits a writer. In a shower, maybe? With Aqua Notes Notepad, this is not a problem. And who knows, if you have friends who are writers, maybe you're going to be the person who will partake in the creation of the next big novel!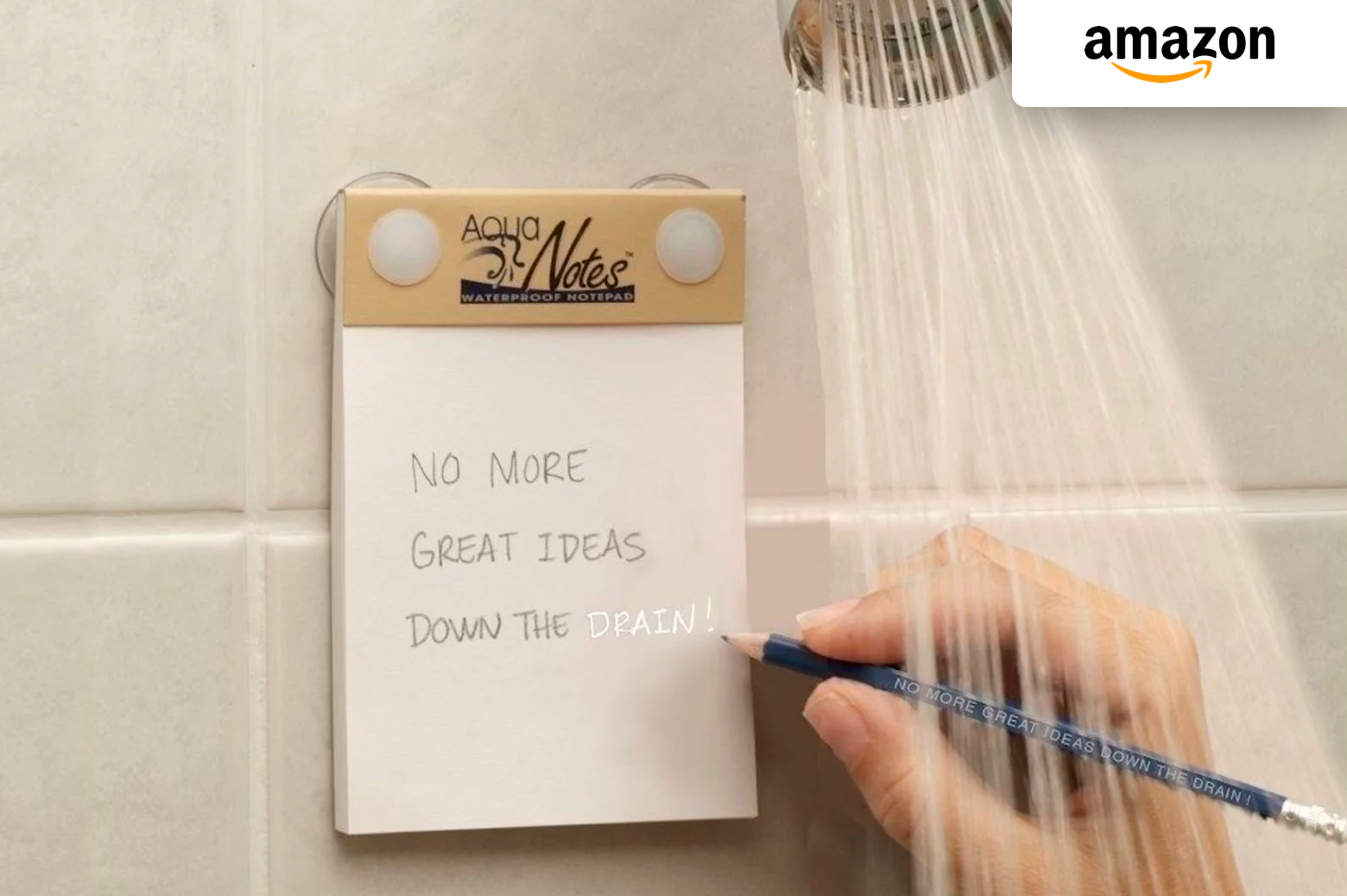 Price: $17.49
Get Aqua Notes Waterproof Notepad
5. Warmies Slippers
Who doesn't want slippers that can be microwaved? Nope, it's not a prank. Once you heat this cute pair, they start emitting lavender odor. If you're running out of Christmas gifts ideas, Warmies Slippers is something that will definitely surprise her.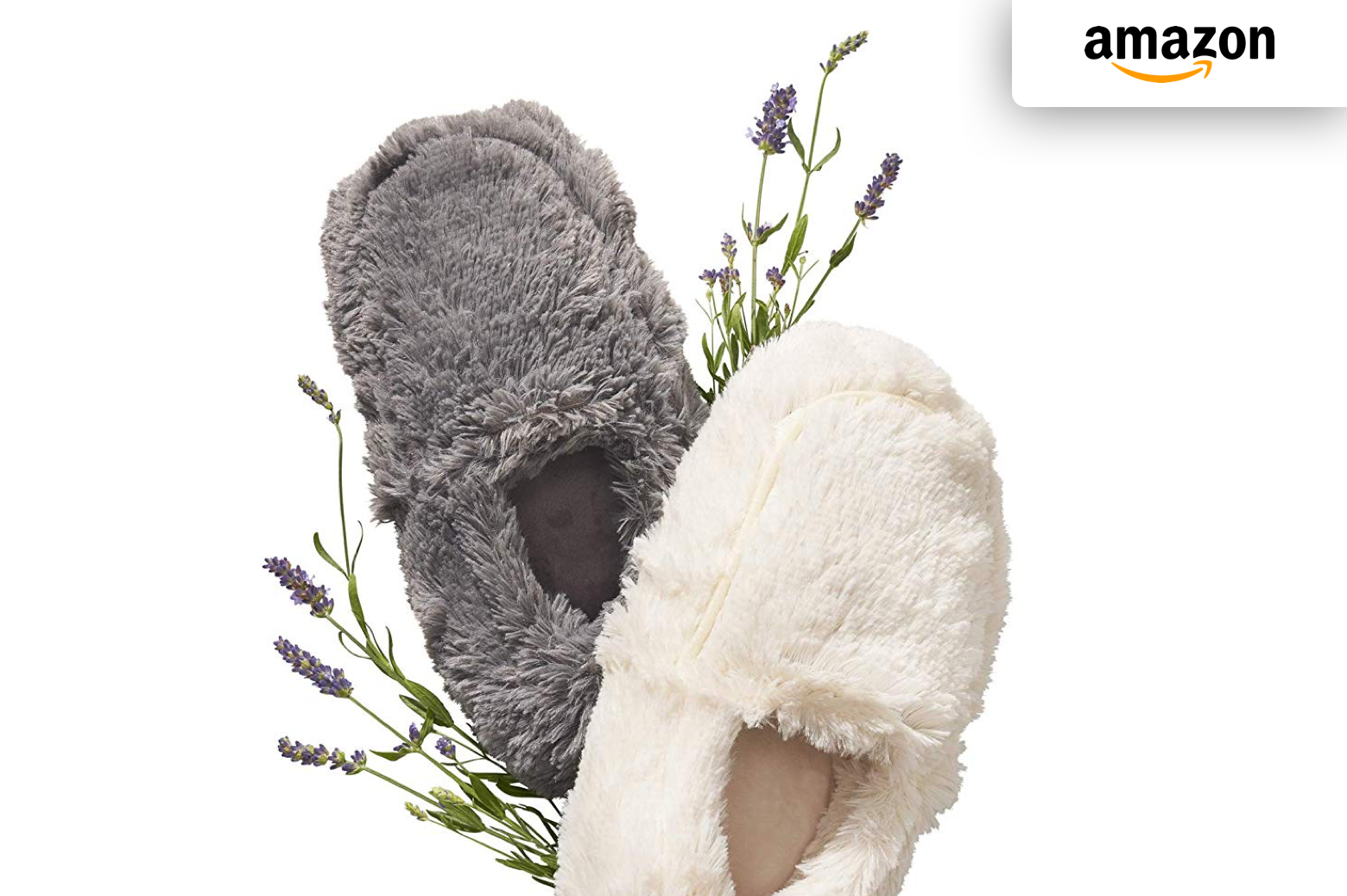 Price: $19.31
6. Madewell and Harry's Shaving Kit
For your father, brother, husband, or friend. Madewell and Harry's stylish shaving kit is the perfect trip companion for every man. The package includes a razor, shave gel, 4 5-blade cartridges, and travel blade cover.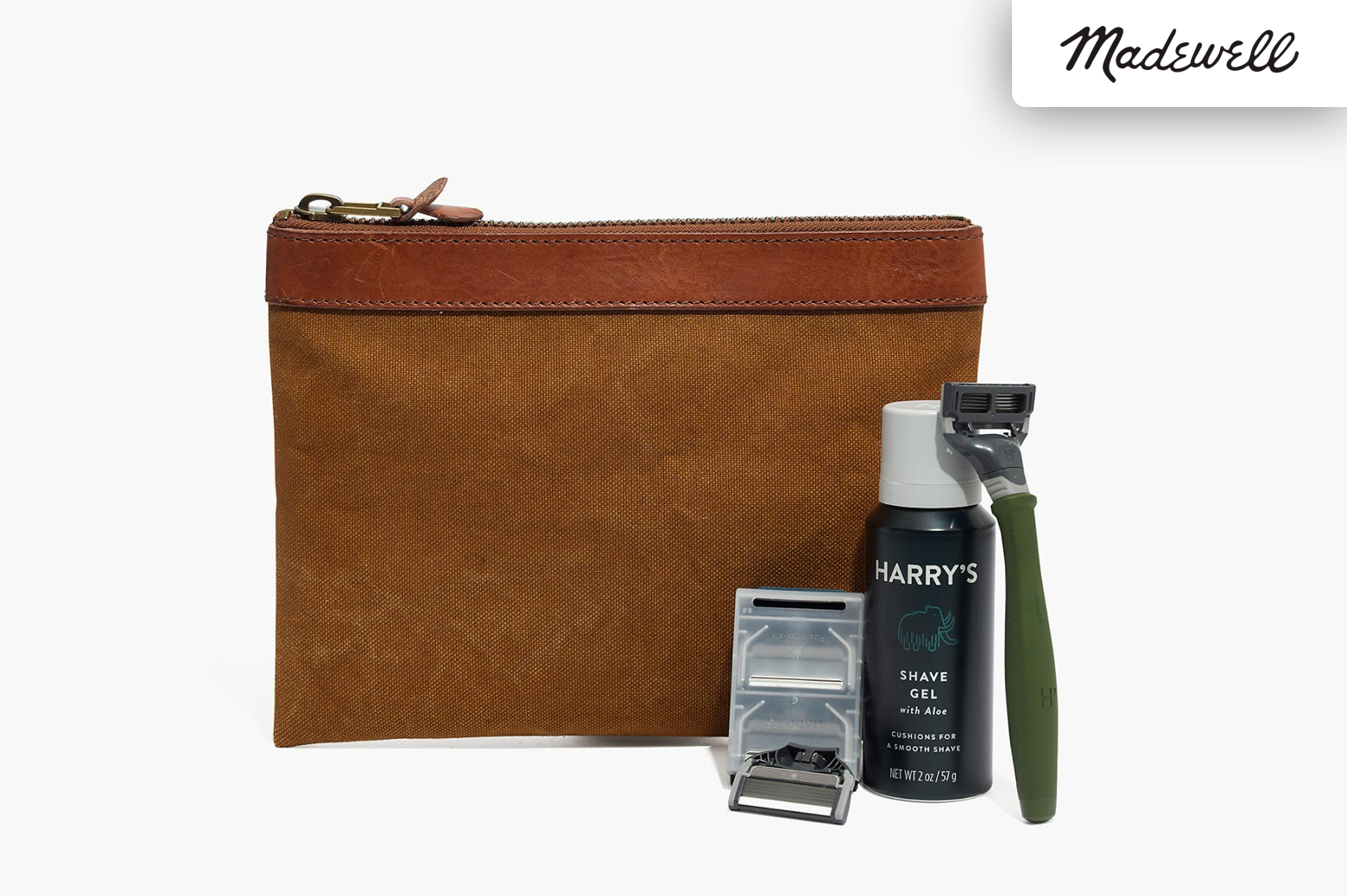 Price: $58
Get Madewell and Harry's Shaving Kit
Best tech and digital Christmas gifts
7. Setapp Mac Apps Collection
Setapp is an ideal present for everyone who has a Mac. It's a curated collection of macOS apps for coding, design, writing, and 160 other jobs. Gift a month, three months, or a year of hyper-productivity on Mac.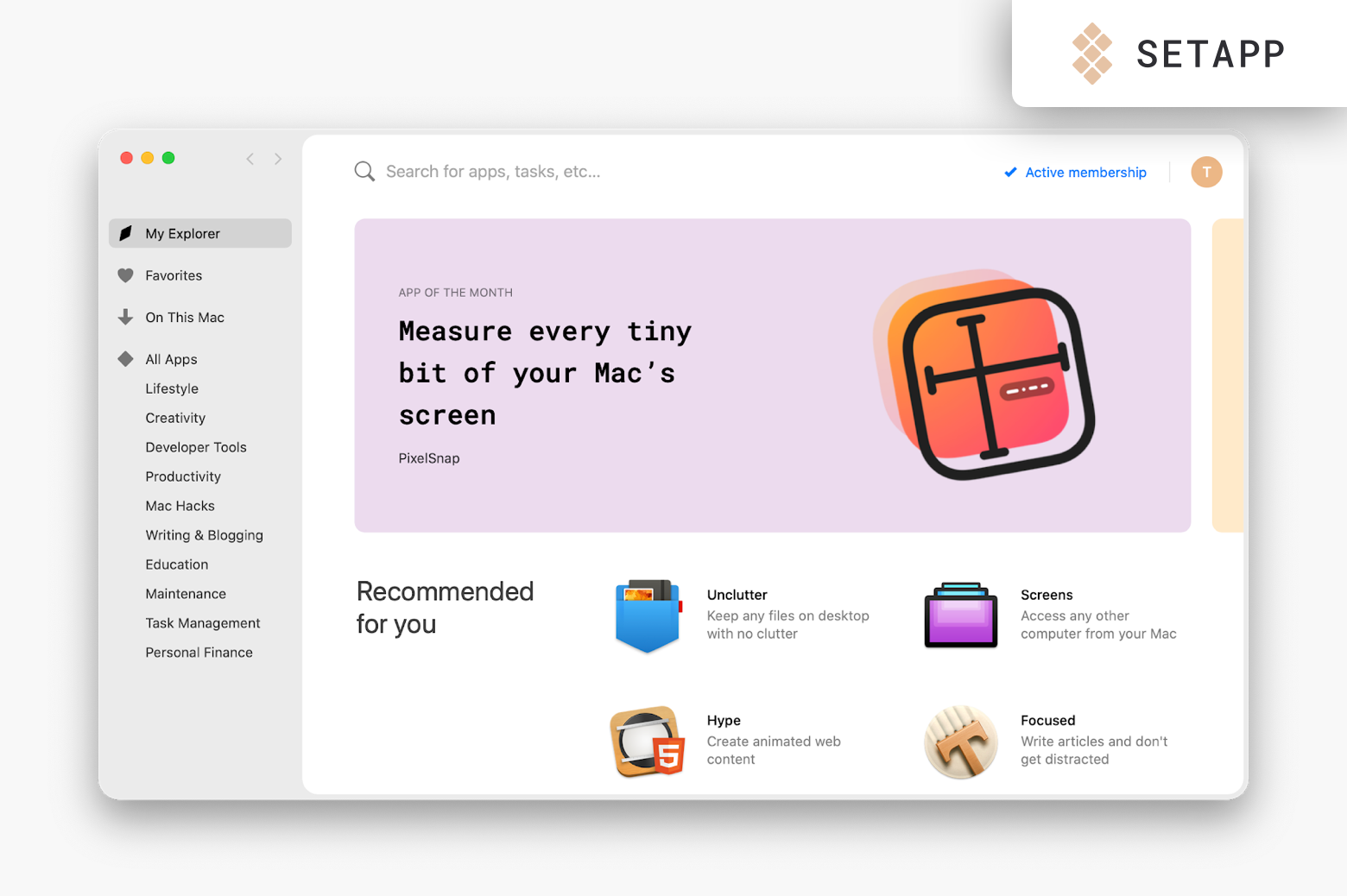 Price: Starting at $9.99 for 1 month, $107.89 for 12 months, $29.97 for 3 months.
8. Google Play Gift Card
If your friend has an Android phone and likes games, look no further. Google Play Gift Card not only allows purchasing any apps and games, it's also an access to Google's new mobile gaming subscription — Google Play Pass.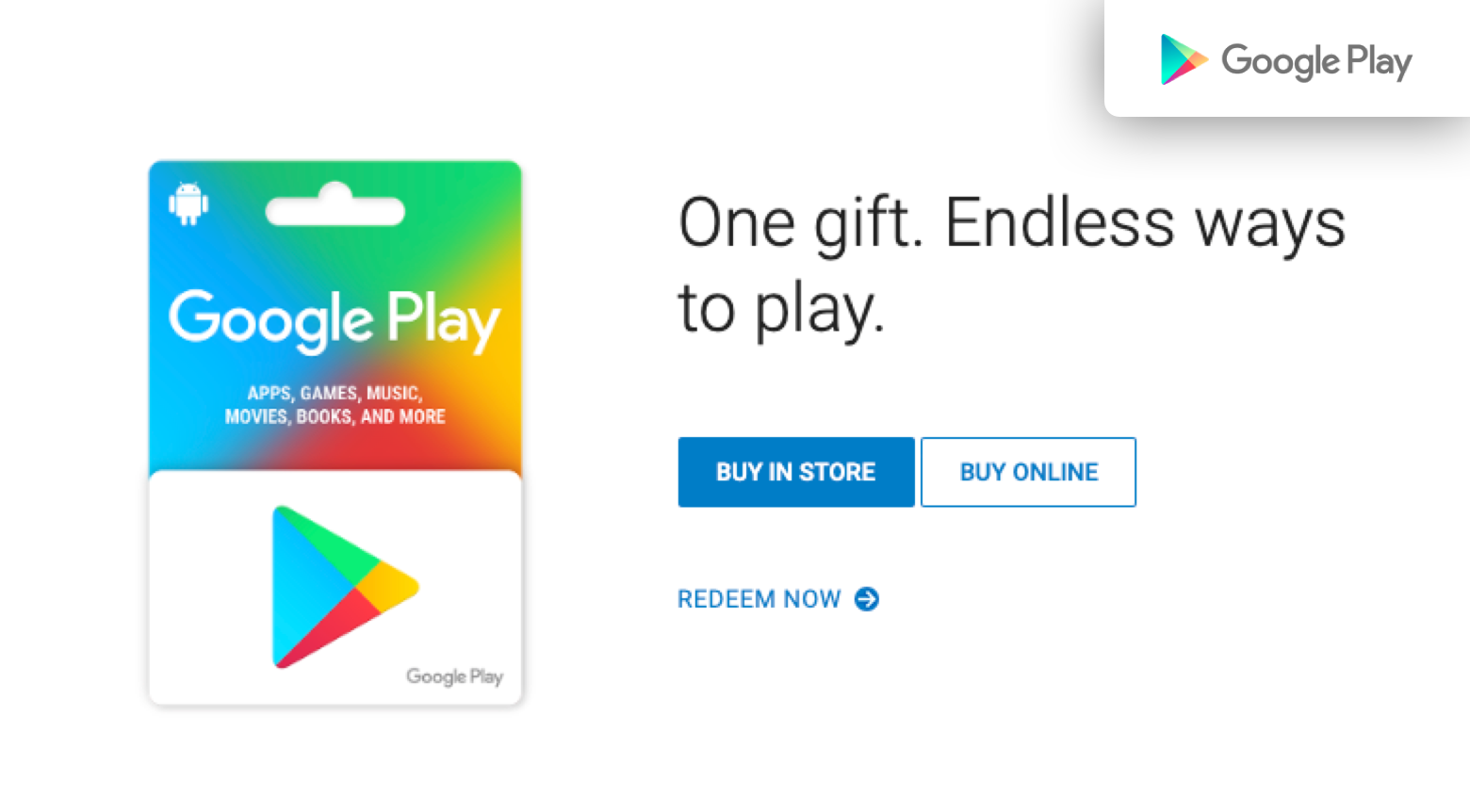 Price: $10 - $100
9. AirPods Pro
Well, you don't always have to get crazily creative. Sometimes, a trendy practical gift is the right fit. If your loved ones love picking up Apple trends, get them AirPods Pro — Apple's first generation of wireless headphones with noise cancellation functionality.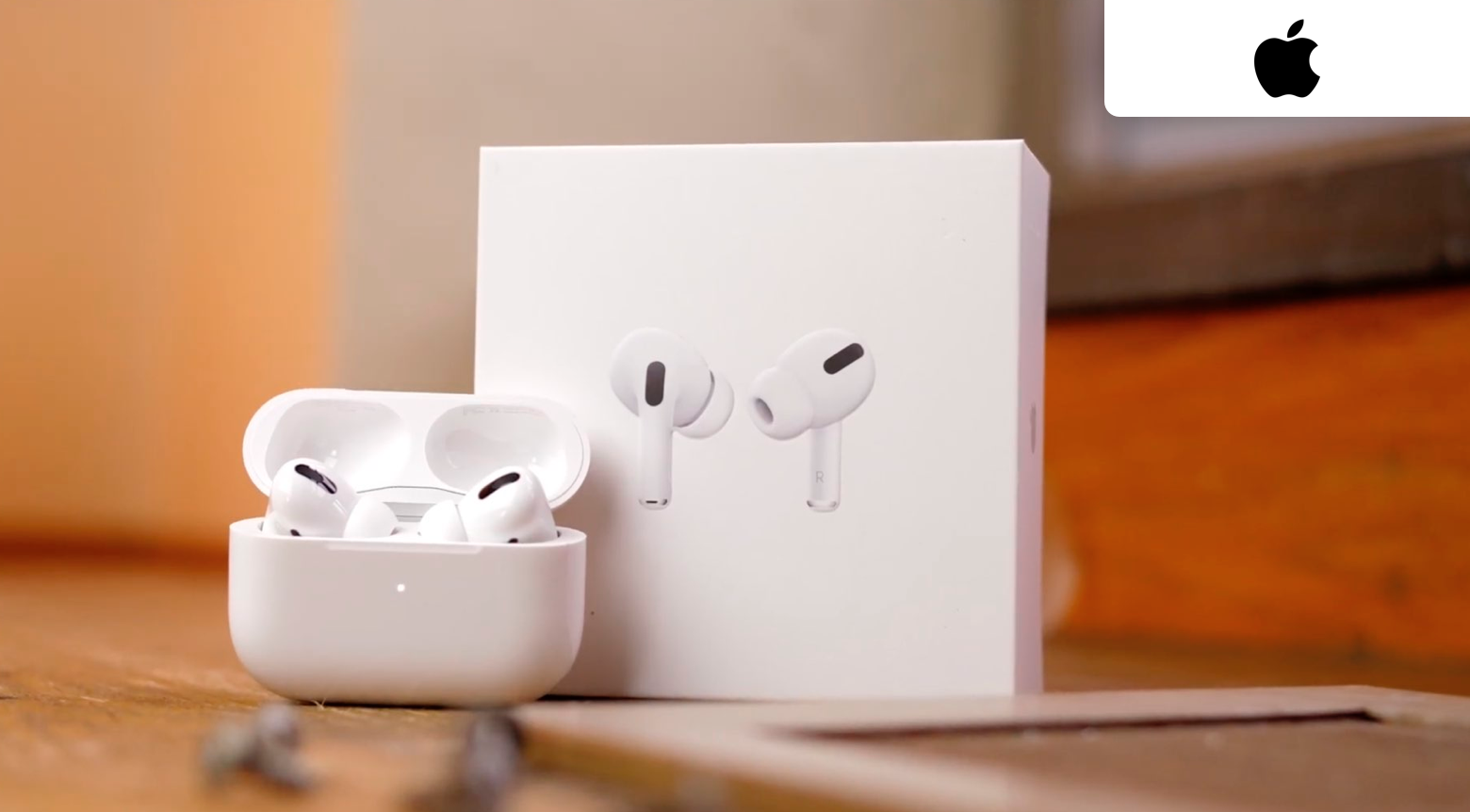 Price: $249
Christmas items for photography lovers
10. National Geographic Photography Bundle
There are two types of people, and one of them is following National Geographic on Instagram. If that sounds like a person on your list, here's an awesome present for them — the National Geographic Photography Bundle. Two photography courses, a branded lens mug, and a unisex T-shirt in a single package.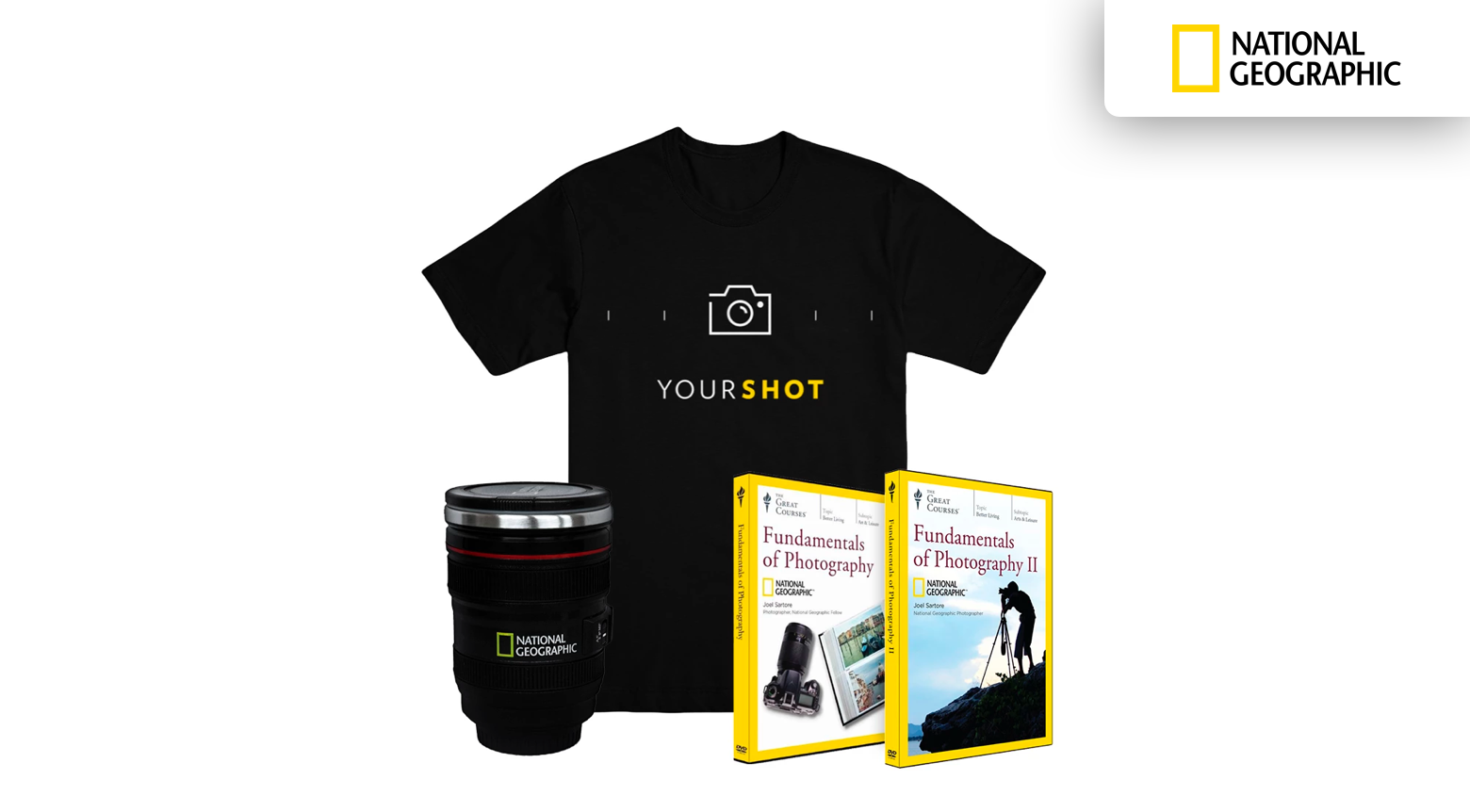 Price: $158.93
Get National Geographic Photography Bundle
11. Polaroid One Step + Instant Film Camera
Here's one of the best gift ideas for Instagrammers. Buy a camera that maintains the traditional Polaroid style, but also has a few cool features on top. One Step covers a Bluetooth app connection, 60 days of battery life, and two lenses (standard and portrait) to switch between.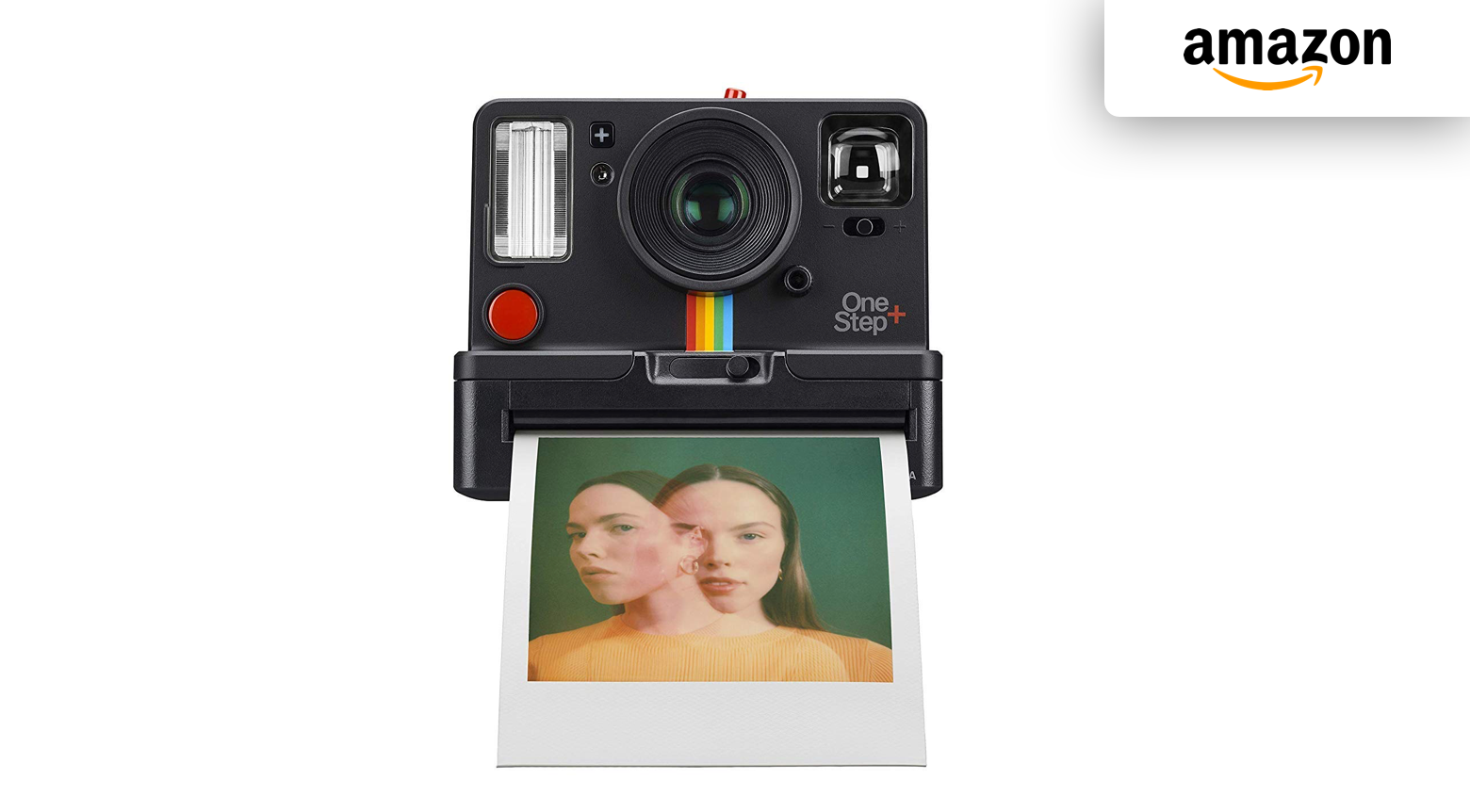 Price: $99.99
Get One Step + Instant Film Camera
12. Digital Photo Frame
If your friends travel often, their families must be constantly torturing them with the show-me-the-photos questions. While a photo screen is too small and a laptop screen too distractive, this digital photo frame is the ideal solution. It also shows videos and plays music in a perfectly customizable digital setting.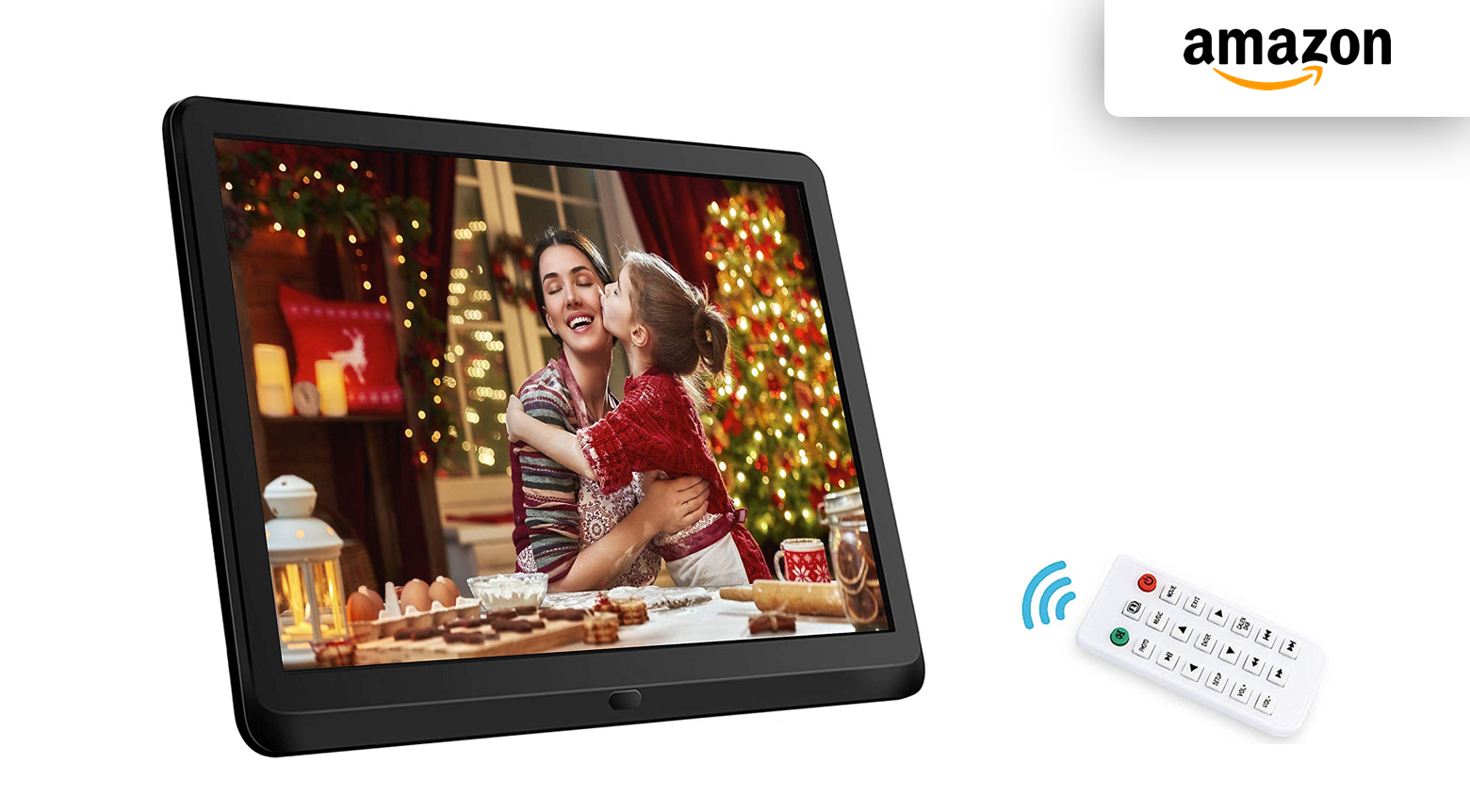 Price: $64.98
Eco-friendly Christmas gifts
13. Friends of the Earth Bottle
If an environmentally-conscious lifestyle is one of the most important things for your loved one, get them this bottle. First, it's beautiful. Second, Ion8 donates 25% profits of sales from every bottle.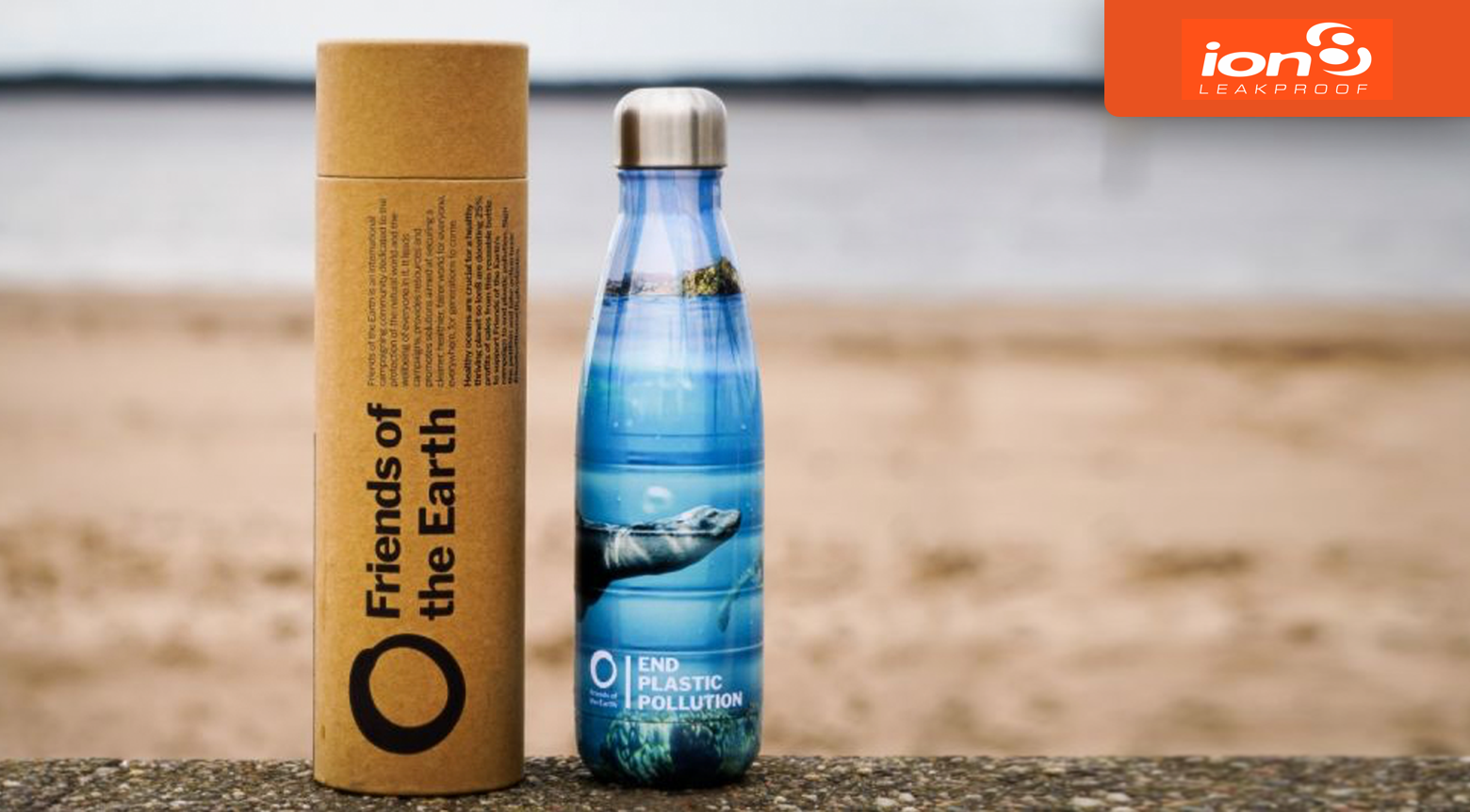 Price: $32.34
Get Friends of the Earth Bottle
14. TeamTrees Donation
You've probably heard Elon Musk has recently invested $1 million into the TeamTrees project. You can invest any sum of money you like — starting with $1 per tree — and treat your friend to newly planted trees that will help save the planet.
Price: $1 per tree
Plant trees for your loved ones
15. OneNine5 Wash Bag
Gift eco-mindfulness with this wonderful wash bag that has 100% recycled plastic lining and a reusable airport clean liquid bag inside. It's a state-of-the-art luggage production technology that will give your loved ones an eco-friendly way to travel.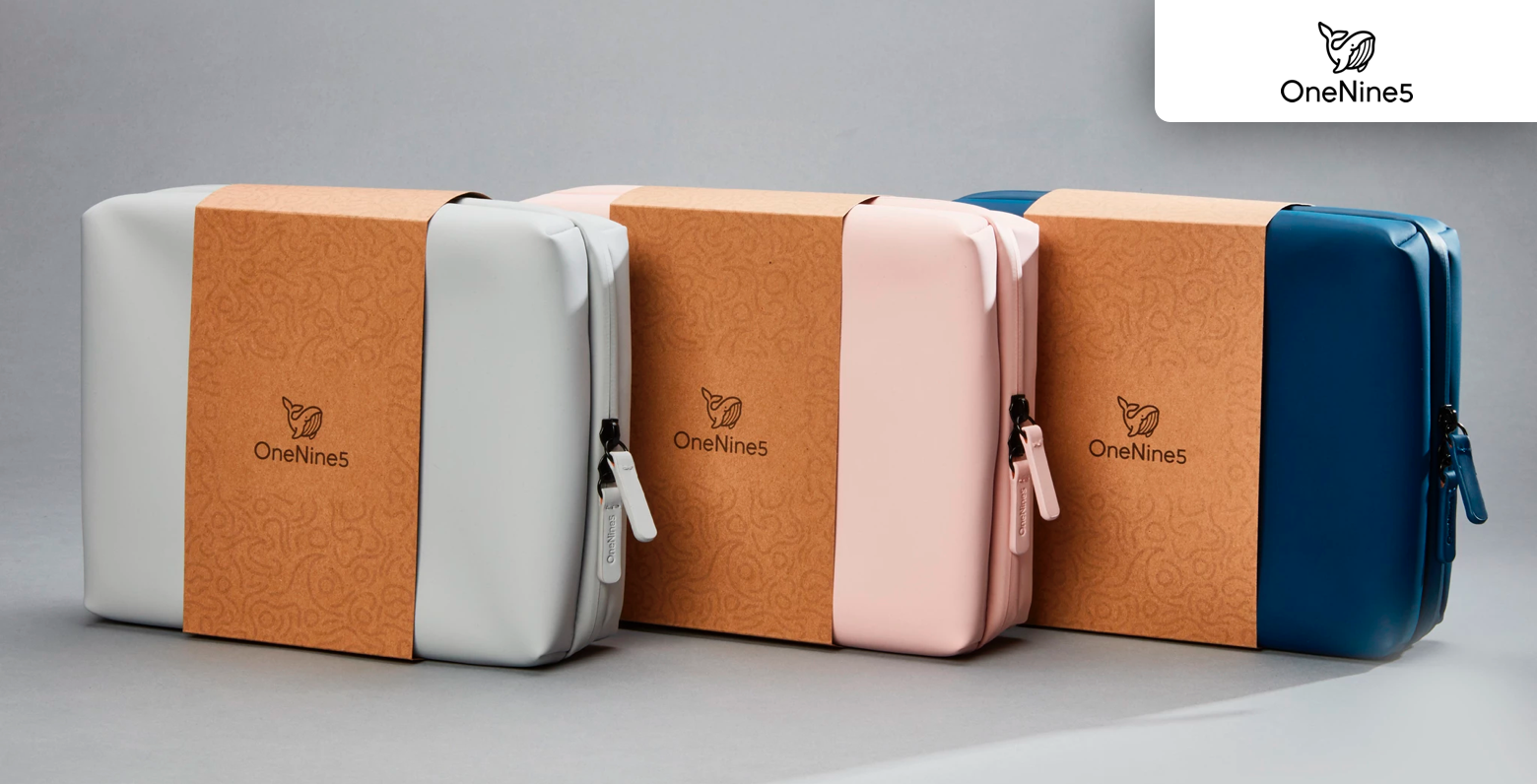 Price: $47.57
Best presents for foodies in 2020
16. Peanut Butter Lovers Gift Box
Not everyone is a fan of traditional Christmas gingerbread cookies. But peanut butter is a whole different story. Unless your friend is on a diet, a box with peanut butter pralines, cups, and pretzels will do no harm.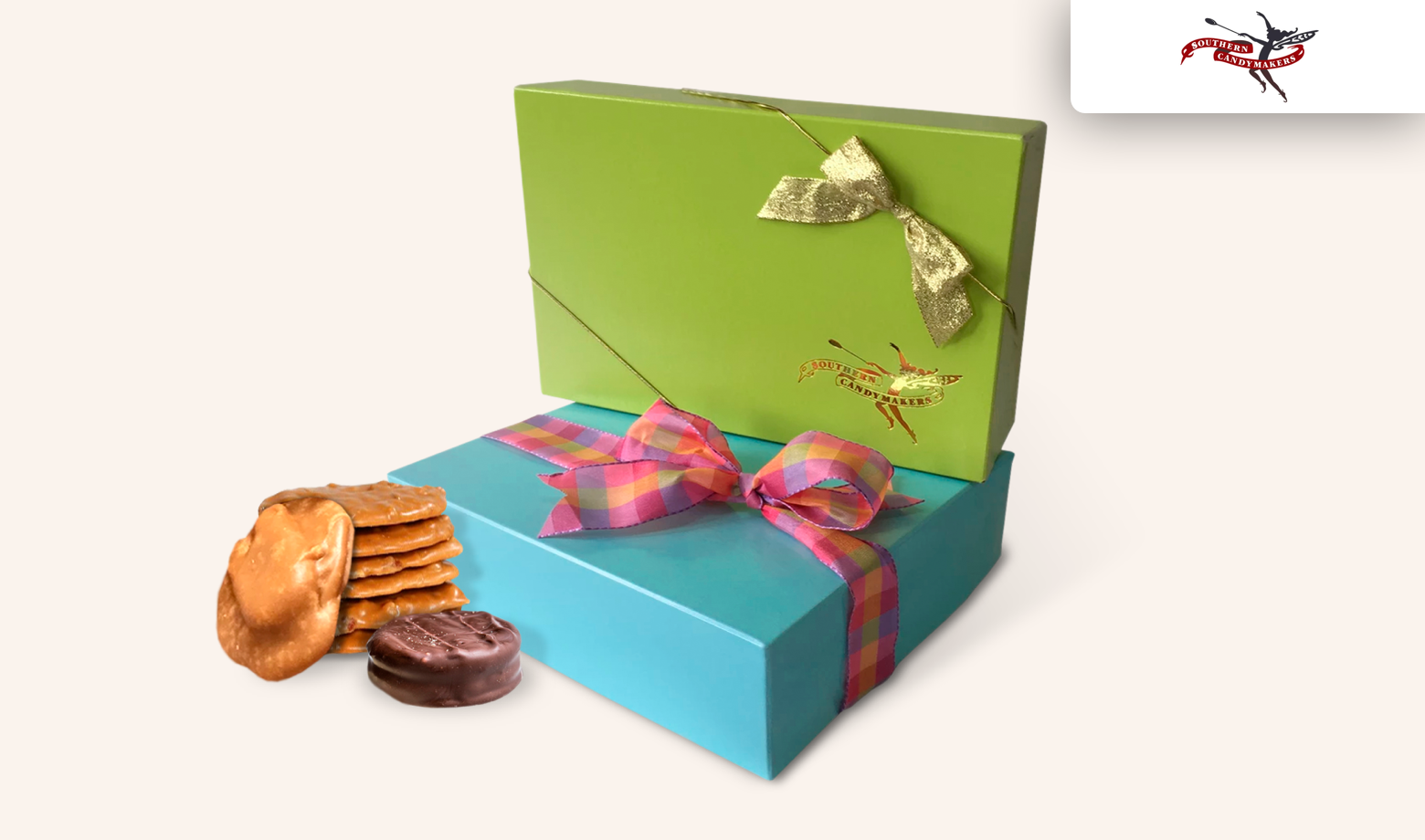 Price: From $46.95
Get Peanut Butter Lovers Gift Box
17. Wine Making Kit
Gluhwein is boring. You just mix the spices and add them to your wine. What's more fun is actually preparing the wine first! Gift an all-inclusive wine making kit and enjoy the homemade Cabernet Sauvignon made by your dear ones during the holiday season.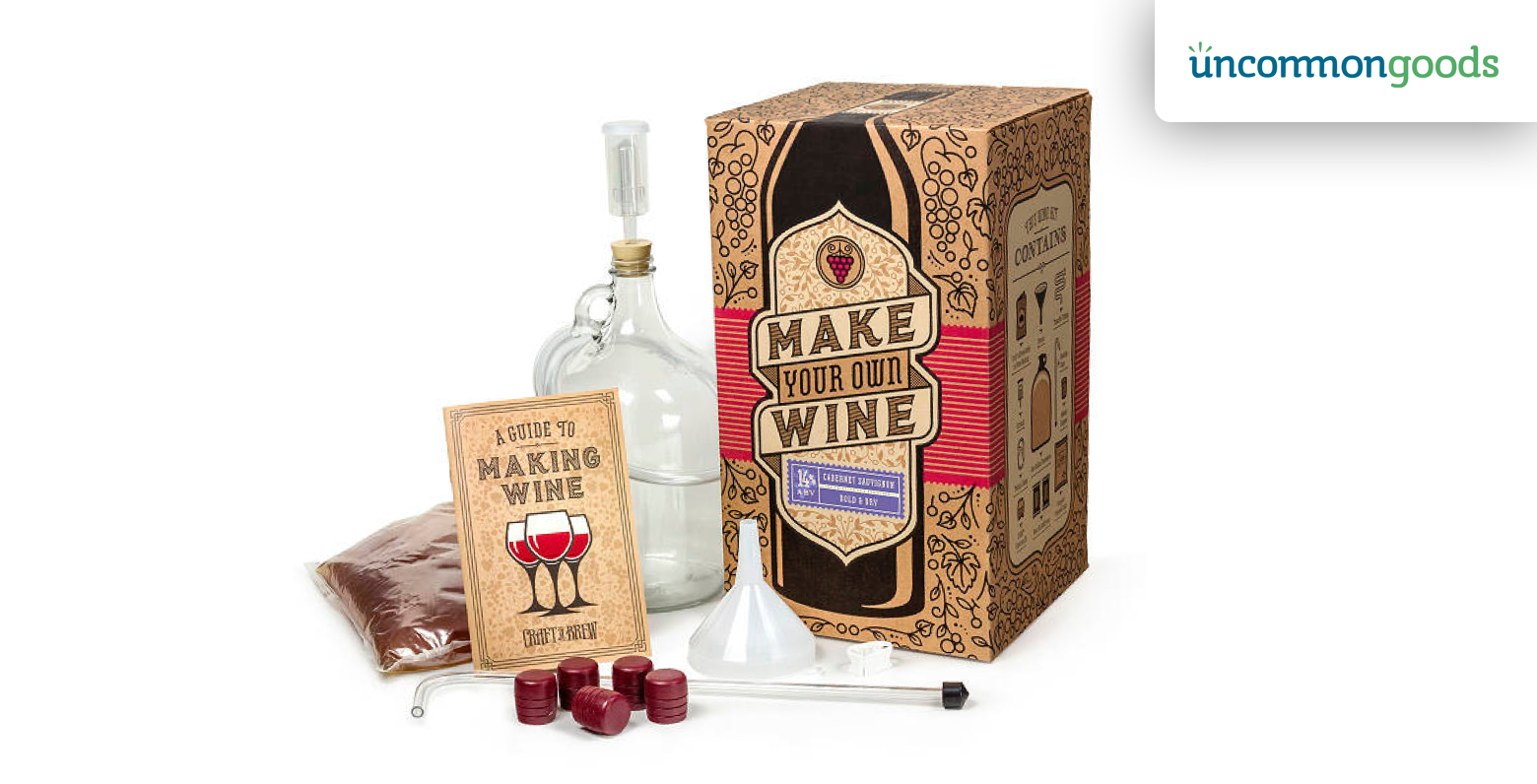 Gift Cabernet Sauvignon Wine Making Kit
Price: $60
18. Gordon Ramsey Cooking Classes
No, Gordon Ramsey will not come to your friends' house, but they will still be able to learn a lot from him. Purchase a series of online cooking lessons led by the world-known chef on the Masterclass platform.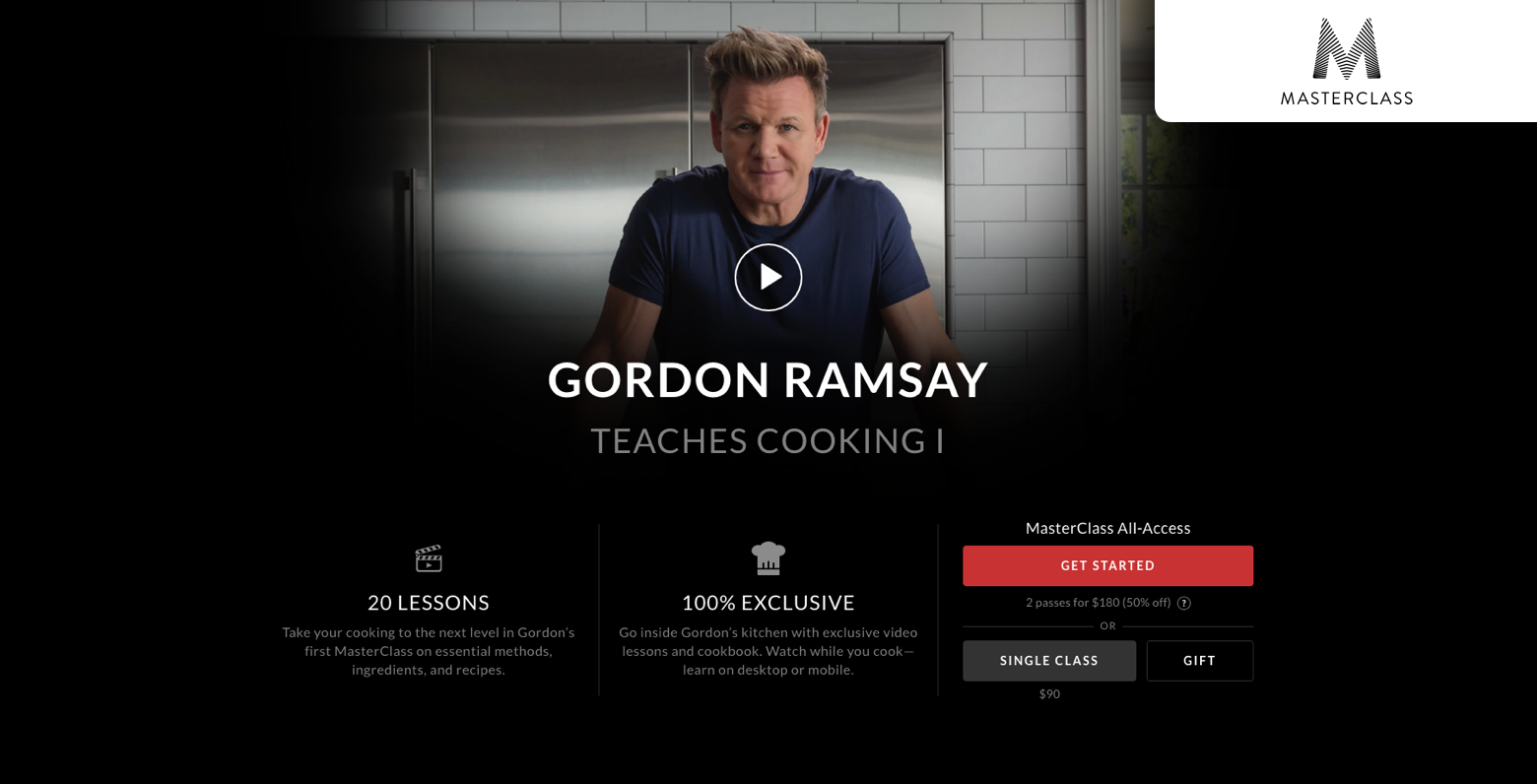 Price: $90
Gift Gordon Ramsey Cooking Classes
19. Personalized Coffee Scoop
Giving coffee beans to a true coffee connoisseur might be risky. So here's the safe option: Buy a personalized coffee scoop with a warm message that relates to your loved one.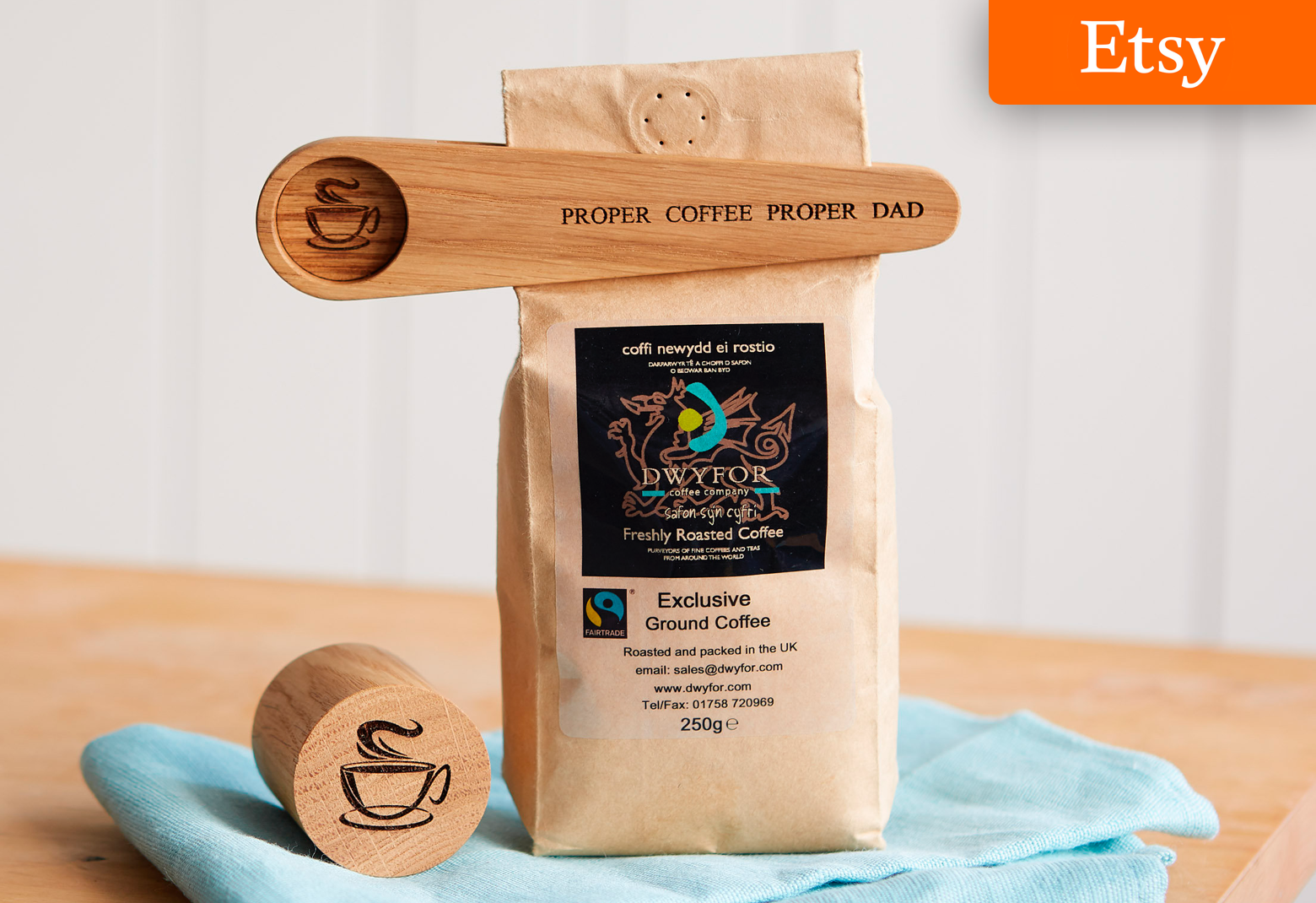 Price: $25.91
20. Solkiki Chocolate Subscription
Not just give a chocolate bar — subscribe your dear ones to Solkiki's chocolate boxes for long-lasting sweetness. Choose from among different chocolate plans to satisfy your friend's taste. The company has worldwide delivery, so it doesn't matter where the chocolate lover resides.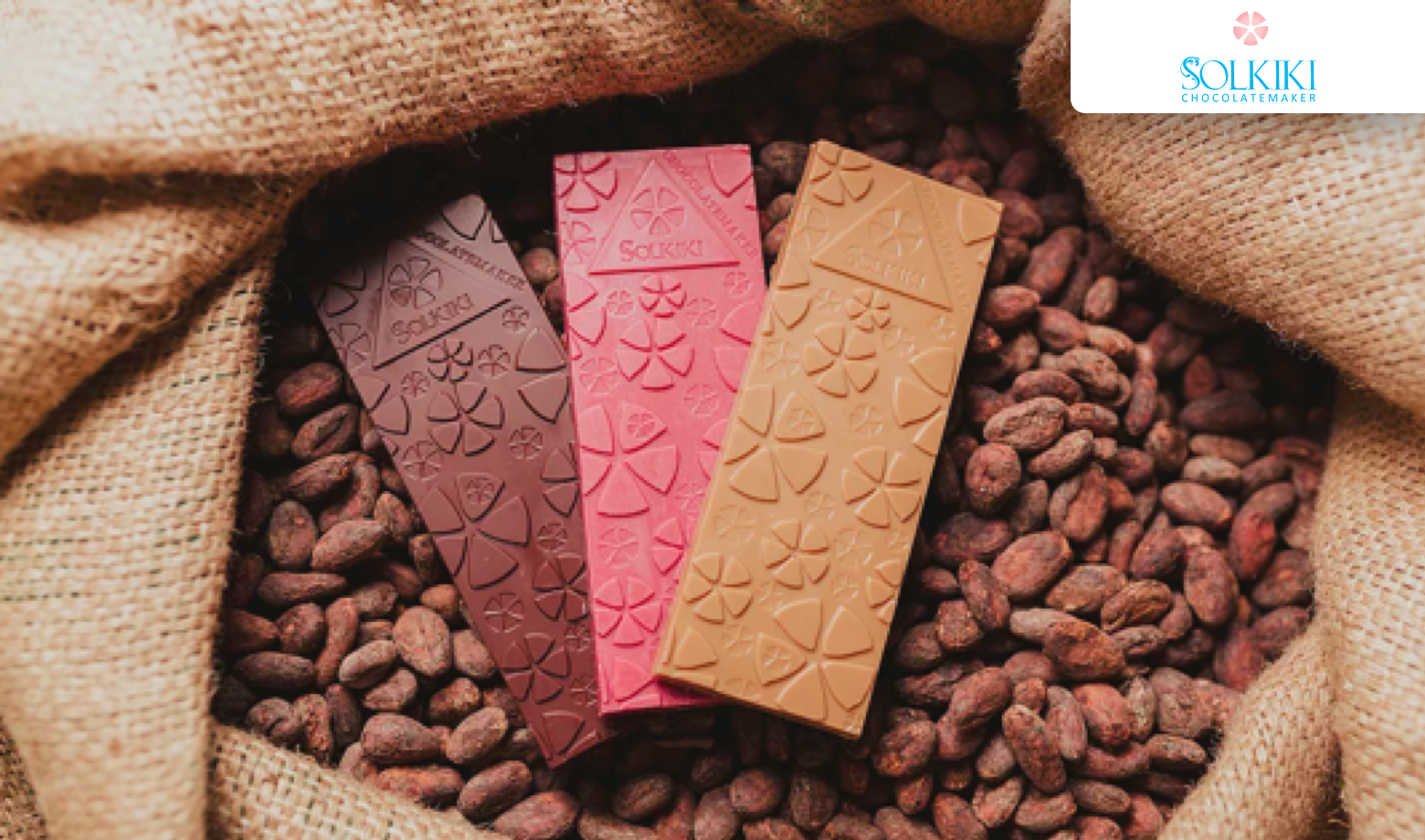 Price: From $22 per month
Get Solkiki Chocolate Subscription
Christmas gifts for families
21. WowWee Pinkfong Baby Shark Tablet
If your friends are complaining about their kids wanting to play with phones, this is because they don't have a WowWee Tablet — a simple colorful toy tablet that teaches toddlers letters and numbers. It even has games! Our personal favorite in the category of family Christmas gifts.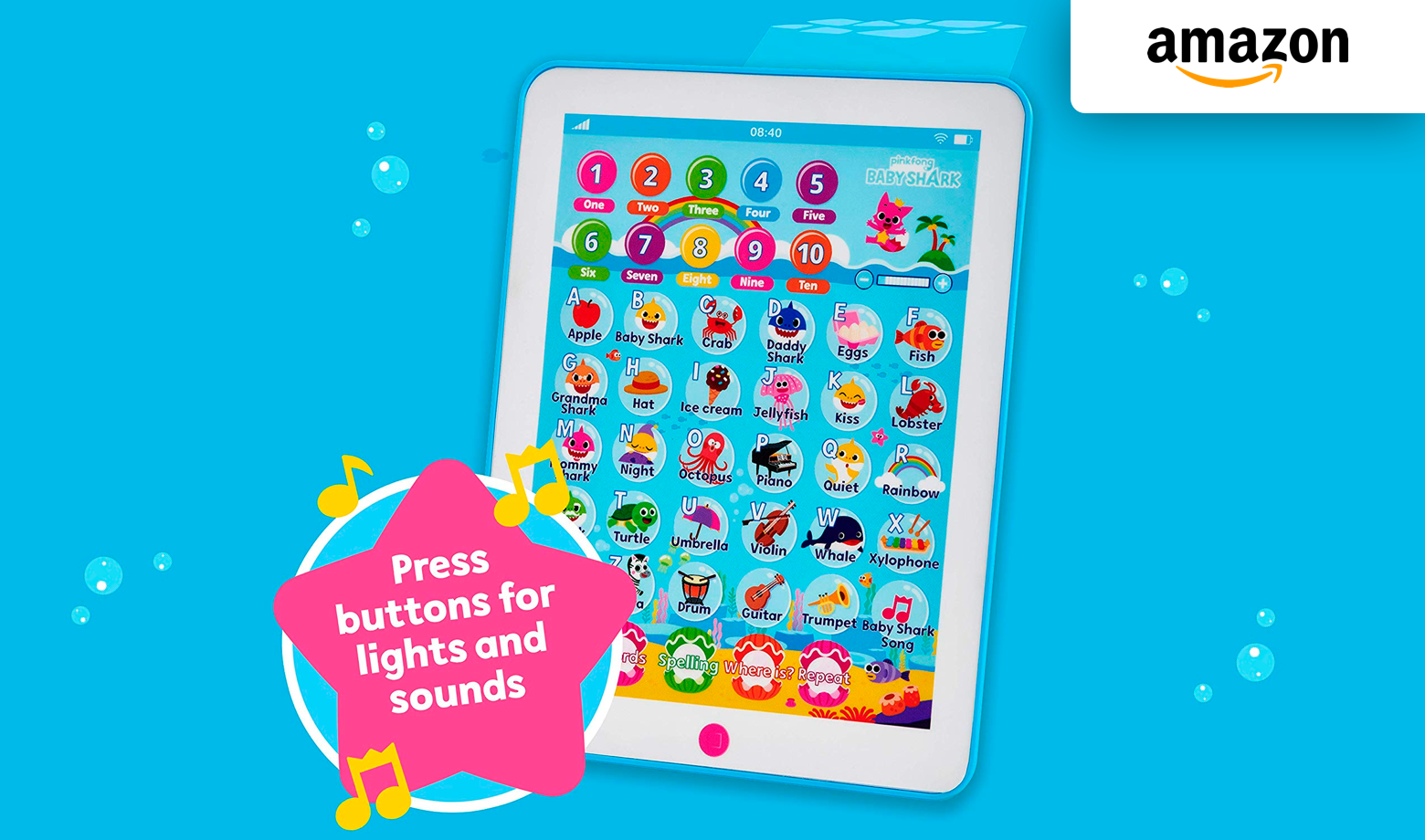 Price: $37.33
22. Movie Night Popcorn Kit
If you're wondering what a good gift for the whole family is, let us remind you that there are no families who wouldn't watch "Home Alone" every Christmas. Get Blockbuster's Movie Night Popcorn Kit to make their Christmas evenings even more fun.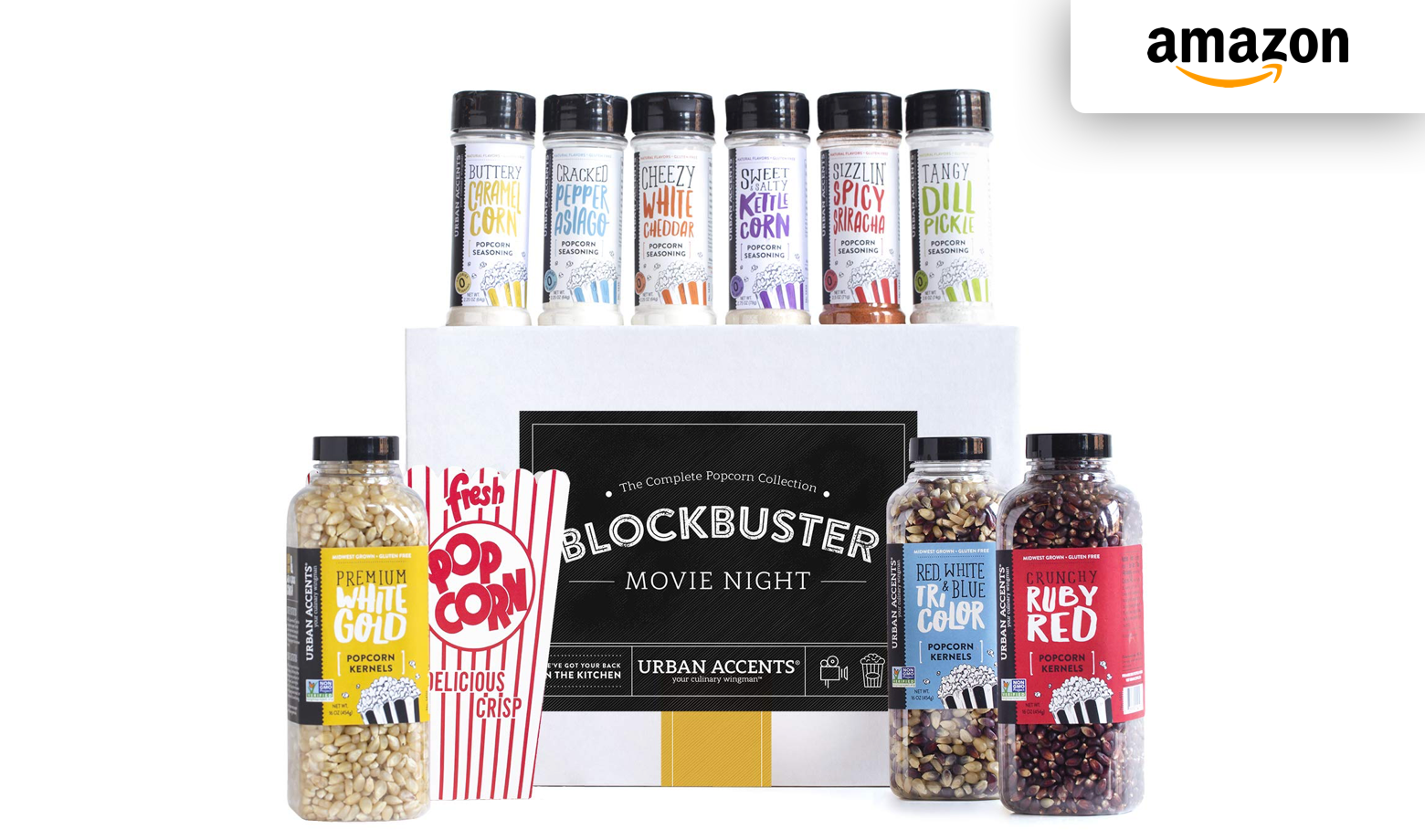 Price: $50
23. AncestryDNA Test
Whether it's for a whole family or anyone who loves exploring their heritage, AncestryDNA Test is a great gift to give.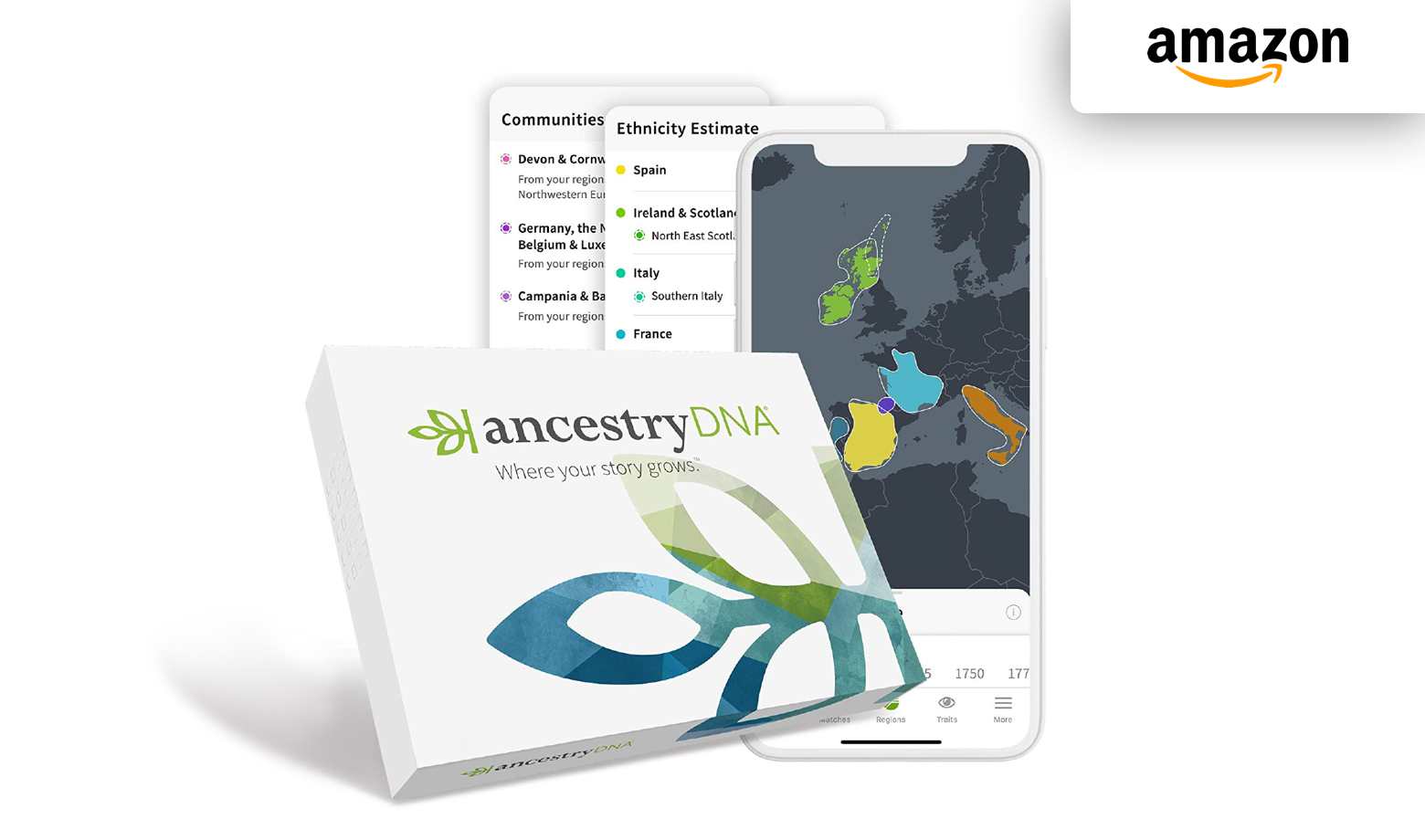 Price: $59
Christmas presents for sports fans
24. NordicTrack Recovery Massage Gun
And how about a gun? Your physically active friends will definitely love it. Because it's not just a gun, it's a percussion gun with interchangeable massage heads. Gift a bliss of recovery to make your friends enjoy their intense workouts even more.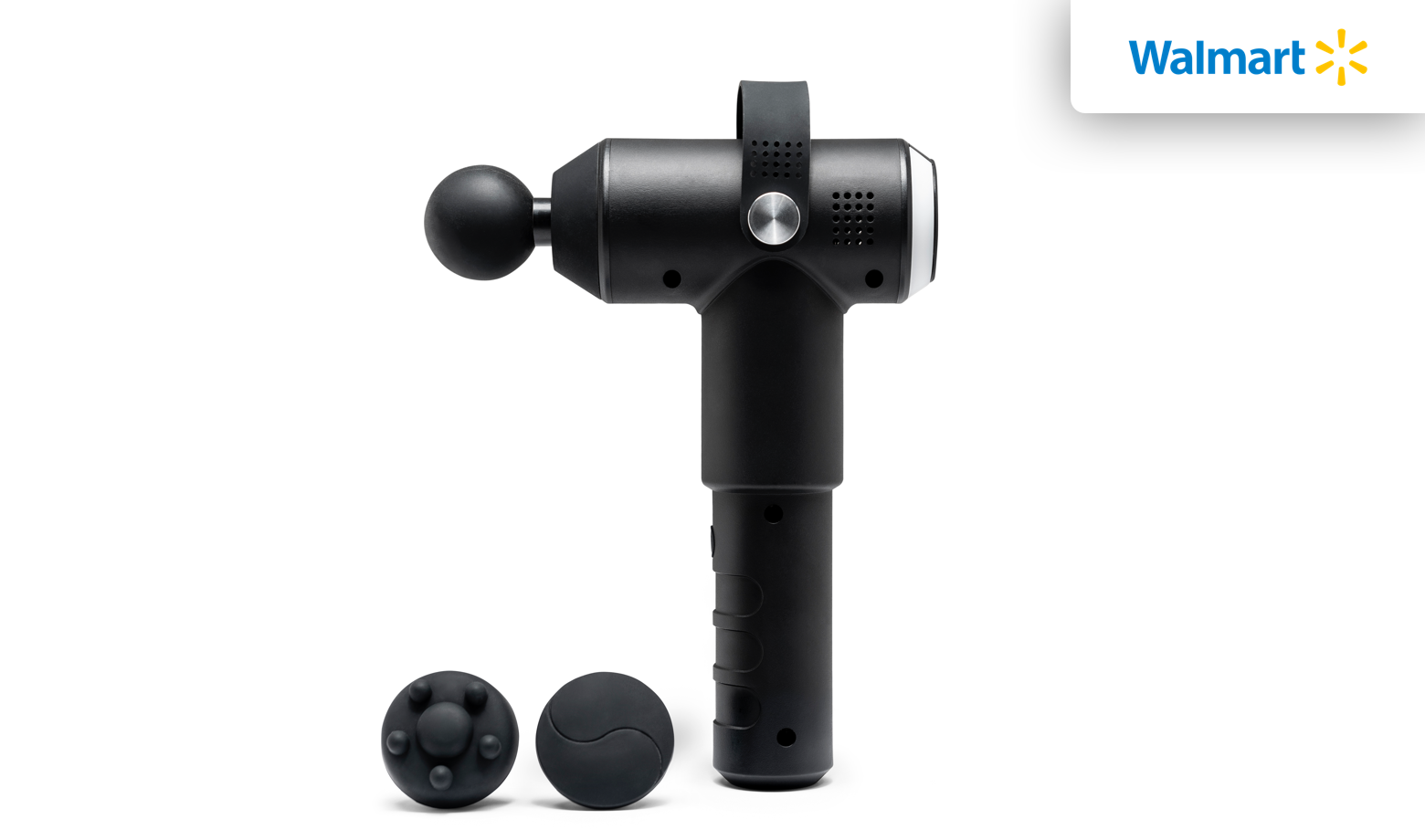 Price: $99.99
Get Nordic Track Recovery Massage Gun
25. Backlashfit Smart Yoga Mat
If the person on your list loves yoga and doesn't own this, you're the lucky one. Just hit the buy button — you won't regret it. Backlashfit Smart Yoga Mat is the first self-rolling mat that integrates with Amazon Alexa. So it basically guides you through the practice using actual voice.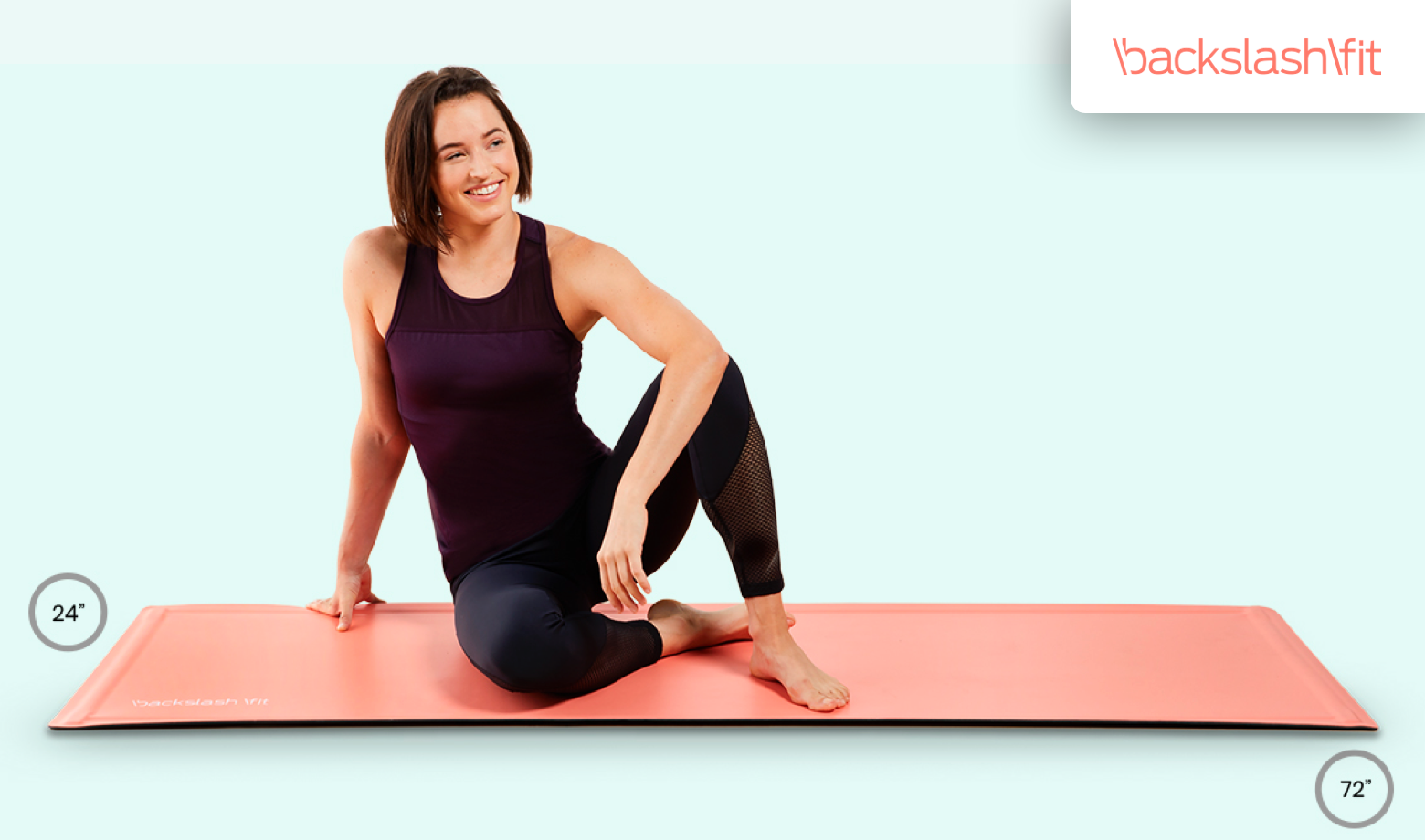 Price: $89.99
Get Backlashfit Smart Yoga Mat
We hope your 2020 holiday list is now complete. Don't forget to treat yourself to something special, too. And have a magical holiday season!