Best Trending Gift Ideas for 2023
Ties and ugly sweaters are dead. In 2023, gift-giving is moving away from those traditional presents that end up at the bottom of a drawer (or re-gifted to some other unfortunate soul) and embracing digital gifts that let the lucky recipients pick out their ideal presents.

Gift-buying splurges of Christmas aside, there are always reasons to buy presents throughout the year. There are birthdays, of course, and then Valentine's Day, Mother's Day, Father's Day, anniversaries, and so on. It can feel like constant pressure to show those you love that you know what they like, what they want, and what will make them happy. A study by Needle found that the gifting aspect of Christmas was the most stressful, even more so than cooking, traveling, and family time.
Gift anxiety: How to think about and pick the right gifts
With pressure to show our love for those important to us with a gift, it's no wonder we are plagued by anxieties about getting it right.
Once you've chosen what to buy, the ordeal doesn't end there. The survey also found that 60% of shoppers "struggle with sizing, versions, or ensuring they're purchasing the right product." Perhaps Grandma is a bookworm, so you decide to pop into your local bookshop and see what jumps out. Does she prefer Jackie Collins over John Grisham? There's a TV box set that looks decent, but you're pretty sure she already owns half of them. And maybe you're too stereotypical: perhaps Grandma is hankering for a spy thriller à la John Le Carré?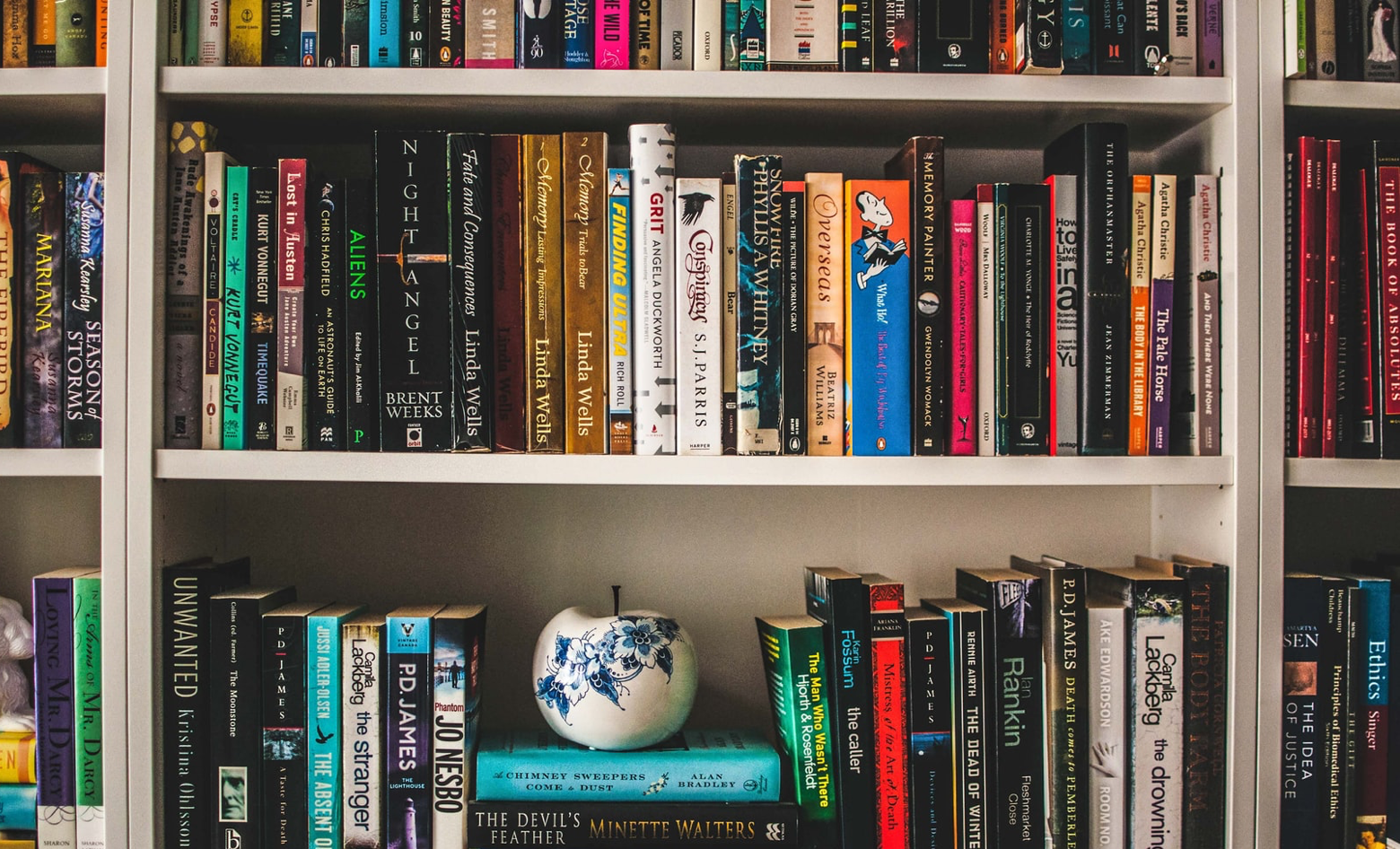 Most gifts are fraught with similar problems. The jeans you like might not suit your aunt; your sister might enjoy Beyoncé's music but she might not like her perfume; your husband doesn't really need another shaving kit — but he has everything he needs, and anything he wants he buys for himself.
Gift cards as a gift-giving solution
It's time to take the stress and indecision out of buying for others. Rather than picking out something you hope they like, give a choice to your recipient, so they're able to pick out something they truly want. They'll appreciate the flexibility more than another pair of pyjamas, and with a wide array of gift cards available, there is an option for even the hardest cousin to buy for. In fact, 60% of respondents in a gift card survey said that they hoped to receive one as a gift.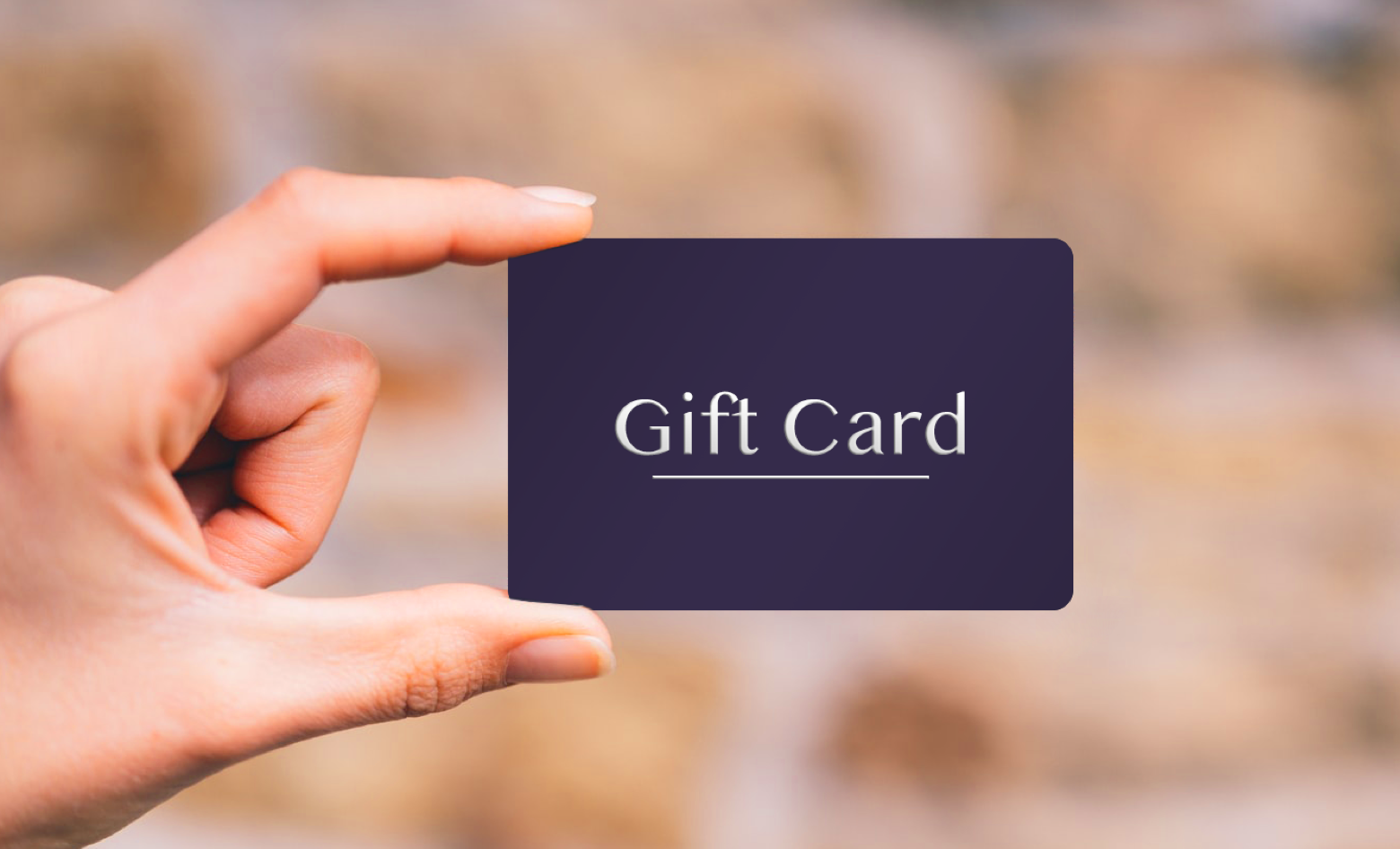 Gift cards come in digital and physical formats, with retailers often providing both options. A physical gift card is somehow more satisfactory to hand over as a gift, and they also don't require internet access, making them ideal for older consumers who might struggle with online checkouts. But they do have limitations. Buyers have to go into a store to pick it up or wait for it to be delivered, and in the past stores have even sold out of cards, particularly in the run-up to busy periods like Christmas.
Digital gift cards, however, are more convenient for the majority of customers. You don't even have to see the person you're gifting: codes for digital gifts can even be sent in an email to reach them in less time than it takes to get your coat on. Gift card codes can be downloaded in seconds — particularly useful if you're working to a tight time frame. Shops closing and you've forgotten to pick up something for Mother's Day? A few clicks and your gift card is ready to use, and classier than gas station flowers. If your recipient doesn't have internet, simply print it out or write it down.
It's therefore unsurprising that sales of gift cards continue to grow. Blackhawk Network found that 84% of US consumers planned to maintain or exceed their gift card spending from the year before, with many planning to purchase digital versions. In fact, 93% of Americans surveyed in 2021 said that they had either sent or received a gift card.
Popular gift card ideas
Gift cards for restaurants are the most popular, at 34.8% of the market, narrowly exceeding department stores' 34.4%. Their popularity is in offering an experience: rather than purchasing a product, recipients can enjoy a few hours with their loved ones (and the food is obviously a bonus).
Despite restaurants taking up the lion's share of the market, the top five gift cards belong to superstore giants. The Visa gift card is tied in top place with Amazon, with Walmart coming in third, and iTunes and American Express tied for fourth. The popularity of the Visa and Amazon is thanks to the vast range of choice you're giving the card recipient.
Restaurant and food cards can only be redeemed in particular places for specific items. Visa and American Express prepaid cards, however, have much more range in where they can be used, so that the consumer has much more autonomy over their gift. Sure, you love Starbucks' blonde espresso, but are you certain your mother-in-law is a fan? If yes, a Starbucks gift card is a sweet way to say you remember where she likes to grab a drink. If not, then a more generic gift card might be best.
With Amazon, you are limited to buying from their platform, but they offer a much wider range of goods than alternative physical retail outlets, including books, tech, clothing, music, film and TV, and all those strange little gadgets that you didn't know you needed until they popped up.
Digital gift cards combine flexibility and experience
As of late, subscription services are also proving popular to give as gifts. Video and music streaming is quickly overtaking traditional physical copies: instead of risking a CD or DVD, a Netflix or Spotify subscription offers thousands of options for the same price. And if your recipient is an avid gamer, then they will be pleased to find out that Steam has introduced a gift card service, physical and digital, to top up their account of immersive experiences.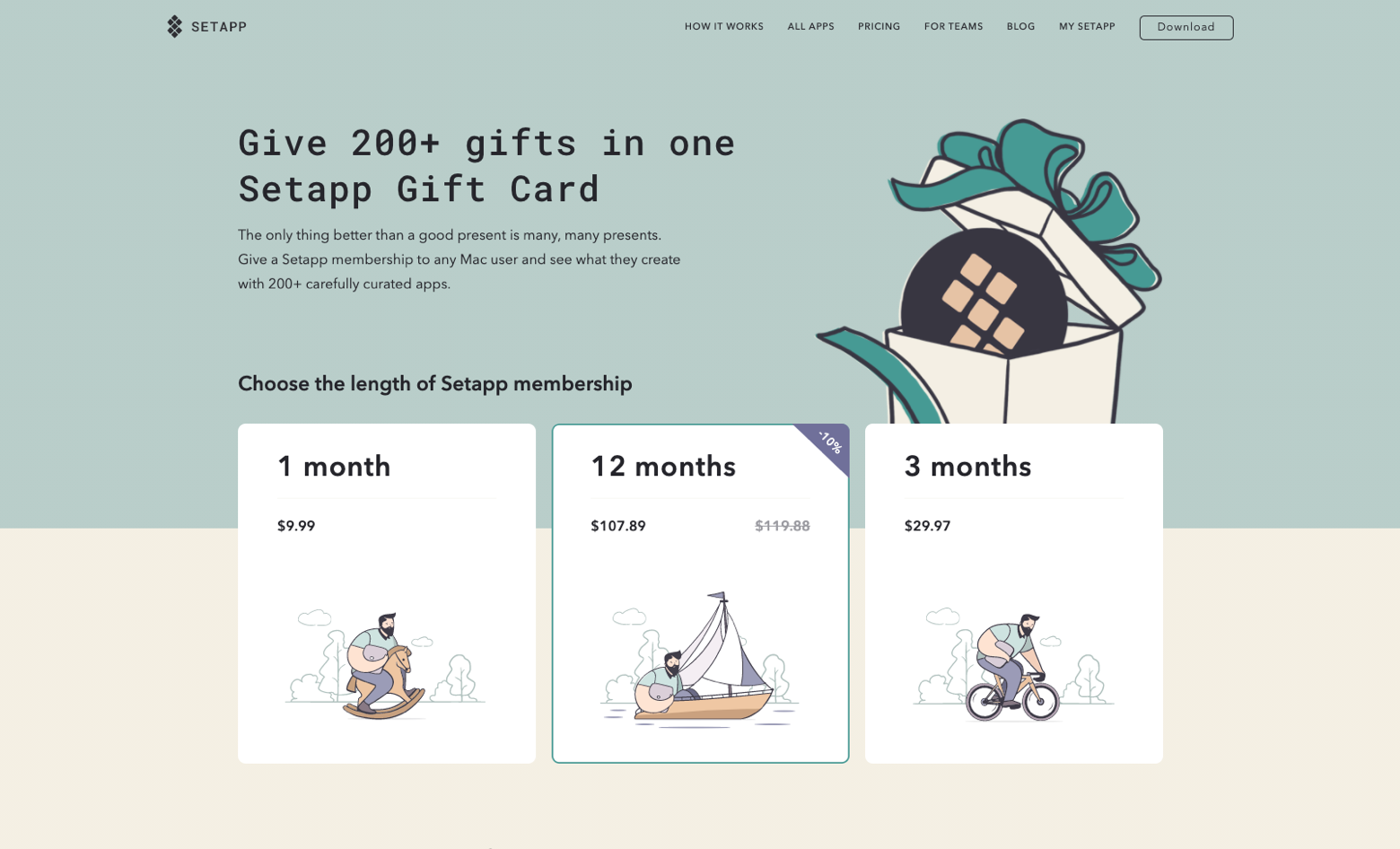 In 2023, Setapp has also launched their digital gift card option, which much like Netflix or Spotify allows your loved ones to access over 200 high-quality Mac apps to solve virtually any task they would struggle to do on their computers otherwise, from resizing images to keeping their laptops optimized for performance. Try Setapp free and discover all gift cards available for purchase in your user cabinet.
The crux of gift-giving is to ultimately make the recipient happy, and digital gift cards are possibly the most foolproof method of achieving this. Once the cop-out of perplexed grandparents, digital gifts cards can now be tailored to specific interests or kept open so that there is always something valuable for everyone.