Holiday gift ideas for Apple fans in 2020
It's this time of the year again. Holiday shopping. If you're wondering "what should I get for Christmas in 2020?" and can't think of anything other than pyjamas and houseplants, we get you. But there's something else. Apple products! If your loved ones are Apple fans, you can get them a gift they will enjoy for years to come — no matter how this pandemic thing ends.
In this big holiday guide, we've collected the best gift ideas for your friend, favorite colleague who you haven't seen in months, younger sister, and anyone who is into Apple.
Discover trending Apple deals
The question is, can you get an Apple gift with a discount in December 2020? Honestly, money off is not exactly Apple's thing. There has been no official Apple sale since 2013, and there's no reason to believe there will be one soon. But worry not, there are many other ways to hunt down Apple Store deals. Mainly, Internet service providers like T-Mobile and AT&T offer some great discounts if you switch to their plans. Plus, there is plenty of gift cards available at a discounted price — like Setapp, 200+ Mac and iOS apps in one package.
Best Apple gifts: New gadget for your loved one
You can't really go wrong with this. In 2020, Apple debuted a range of great gadgets — from the thinnest iPhone in the world (iPhone 12 mini) to the most powerful Mac with Apple's own M1 chip. So the choice of Apple gifts is huge.
Best of all, not all of them are very expensive: you can get iPhone SE, which is Apple's newest budget iPhone or AirPods Pro (the best water-resistant earpods) at affordable price. What's more, many stores offer Christmas discounts so you can grab some great Apple deals right now.
iPhone 2020: Budget and fancy options
If you're looking for the latest iPhone with the new Ceramic Shield and 5G support, you should get one of these three models: iPhone 12 mini, iPhone 12, or iPhone 12 Pro/Pro Max. The price of iPhone 12 mini starts at $699 but you can get a good discount if you're up for a trade-in. The iPhone SE price starts at $399.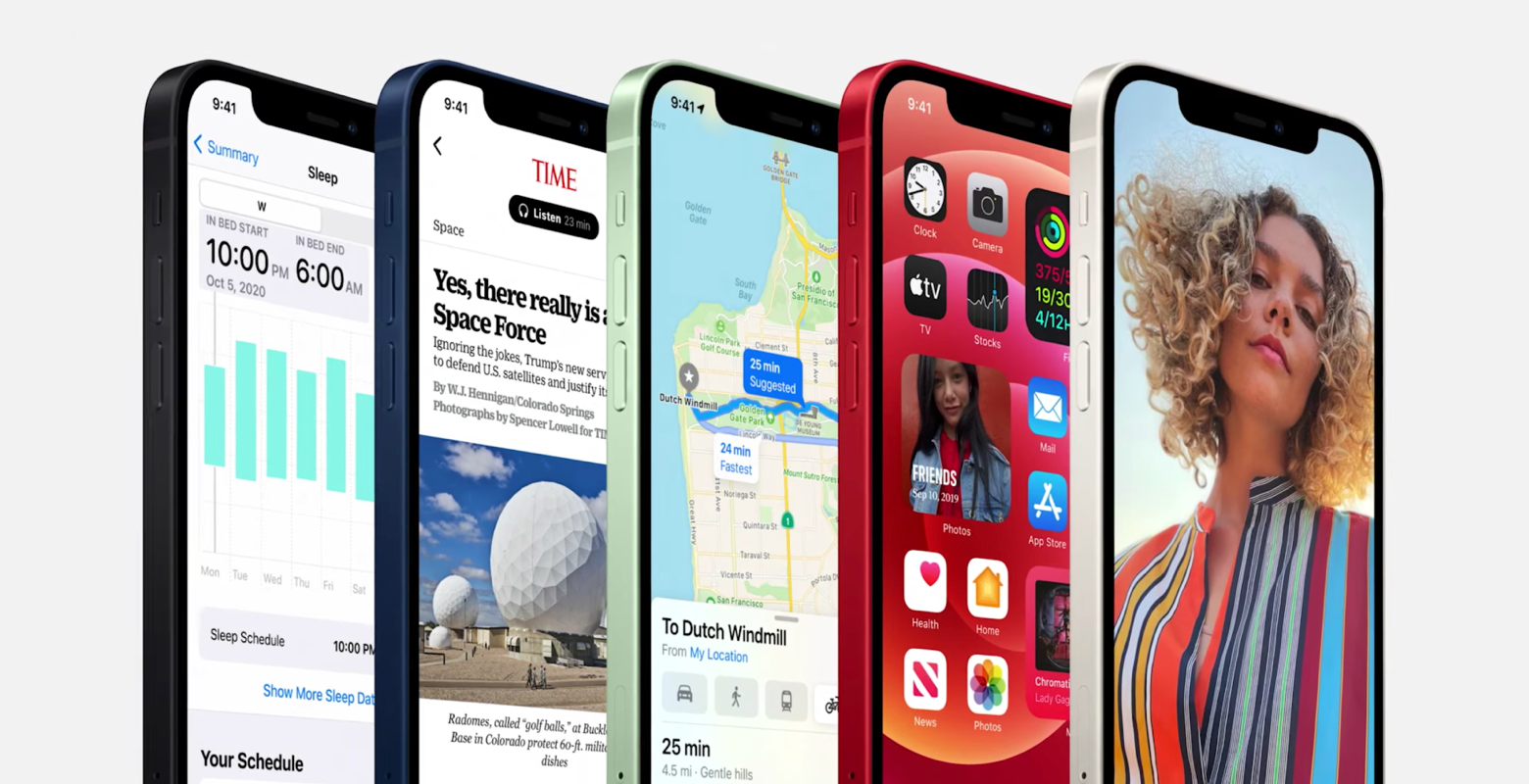 Before we look at the Apple Christmas deals, how do you decide which one you should buy: the cheaper iPhone SE or revolutionary iPhone 12? Our opinion: iPhone 12 will be a great gift for someone who loves advanced camera and new gadget upgrades in general. If you need a present for your dad, grandma, or a school kid, iPhone SE is a pretty good basic model — nothing fancy but very powerful thanks to the A13 Bionic chip.
Here's the list of the iPhone deals you can get right now:
Apple Silicon Mac gift ideas
MacBook Air, MacBook Pro, and Mac Mini recently got the M1 chip — Apple's first native chip that was designed specifically for a Mac. They are also known as Apple Silicon Macs. If you want to gift someone the most powerful Mac in the world this Christmas (or maybe the lucky person is you), this is your best choice. Apple's M1 computers offer battery life improvements, best CPU per watt, faster machine learning, and more.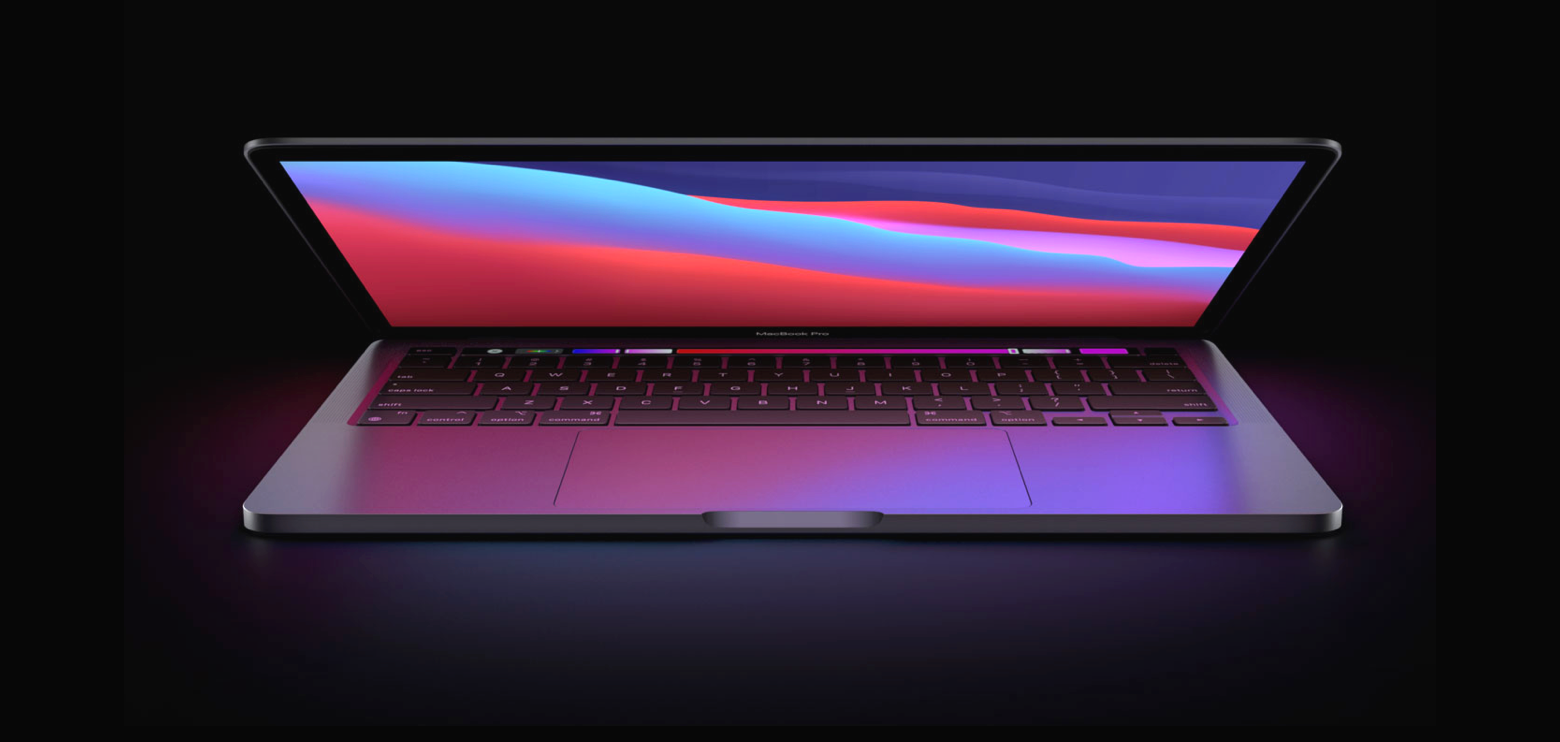 Surprisingly, Apple's older 13-inch Intel-based MacBook Pro is a few hundred dollars more expensive than the M1 Mac. But the latter is so much more efficient. And not only that, new Macs are able to run iOS apps natively (not all of them, some developers opted out, but you'll be able to get most iPad apps on Mac). So this is a no-brainer, Apple Silicon Mac is the best deal you can get this year. Speaking of which, are there any holiday deals available?
Yes! We've found some decent discounts in the US ans UK online stores:
Affordable and powerful iPad 2020 Apple deals
2020 is a great year for gifting iPads. In September, Apple debuted the 8-th generation 10.2'' iPad and a new iPad Air. The 10.2'' model is the most affordable iPad on the market with the A12 Bionic chip (pretty good one). Best value for the price, best mainstream tablet you can get for your loved one. Check out trending iPad deals: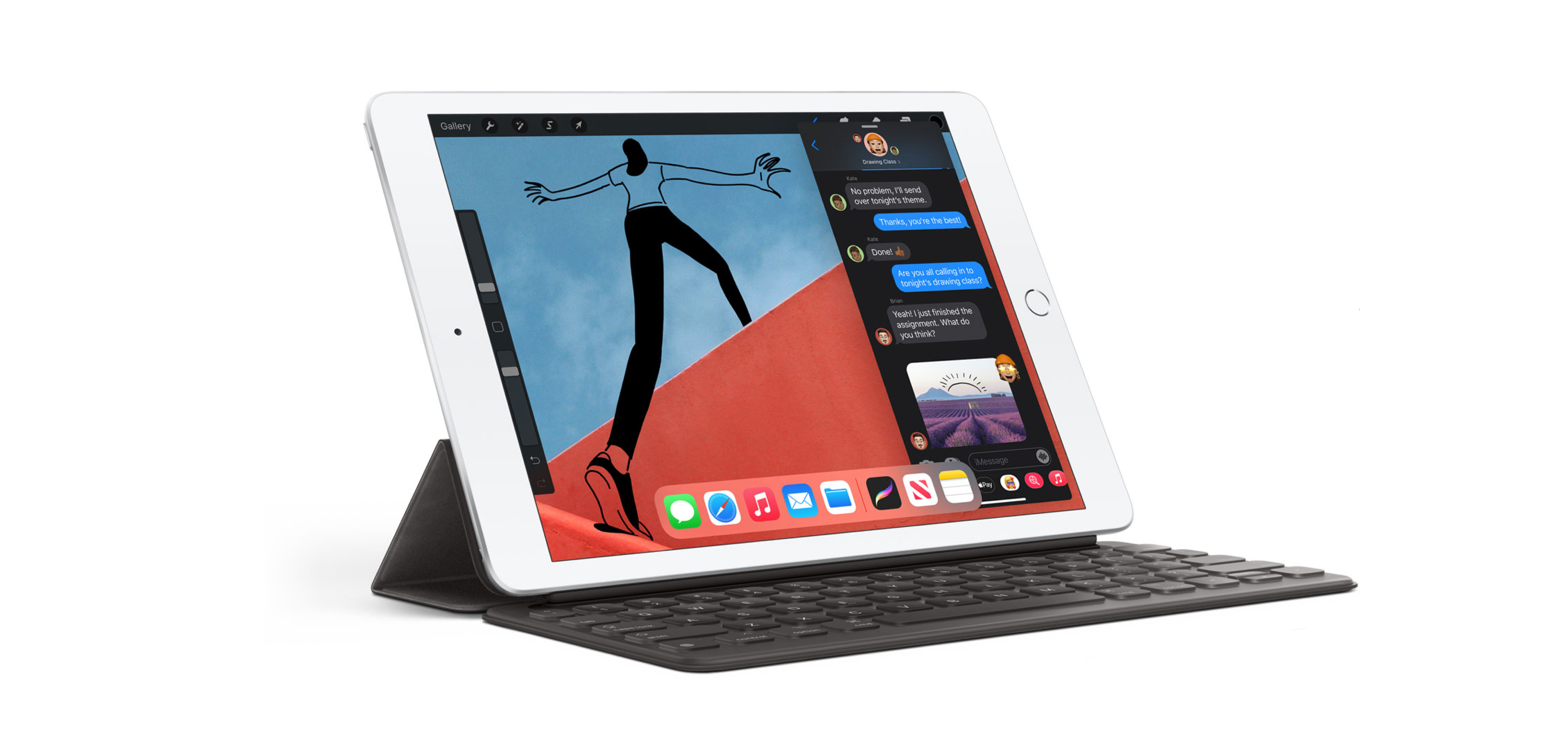 Apart from apple.com, you'll find good iPad 2020 deals on Amazon, Adorama, and Best Buy. Usually, on these websites, iPads are coming in and out of stock, but there might be discounts available from time to time.
Best gift card deals
If your budget is under $100, look into gift card ideas. Streaming, gaming, or app subscriptions — all of these have been extremely popular in 2020 (for the reasons we don't want to mention). What's more, online gifts are not limited to digital entertainment only. For instance, Apple offers gift cards that your friend can redeem in a physical Apple Store, buying any gadget or accessories they like.
Apple Gift Card
Unfortunately, there are no Apple Gift Card discounts available (we've looked everywhere, believe us). The good news is you can choose the amount you want to gift — $25, $50, $100, or more — and send it to your loved ones by email or regular mail. You can even customize the design on the Apple website. The person who receives an Apple Gift Card from you can spend the money on one of the Apple Store deals, buy something on the App Store or iTunes, get an Apple TV+ subscription, etc.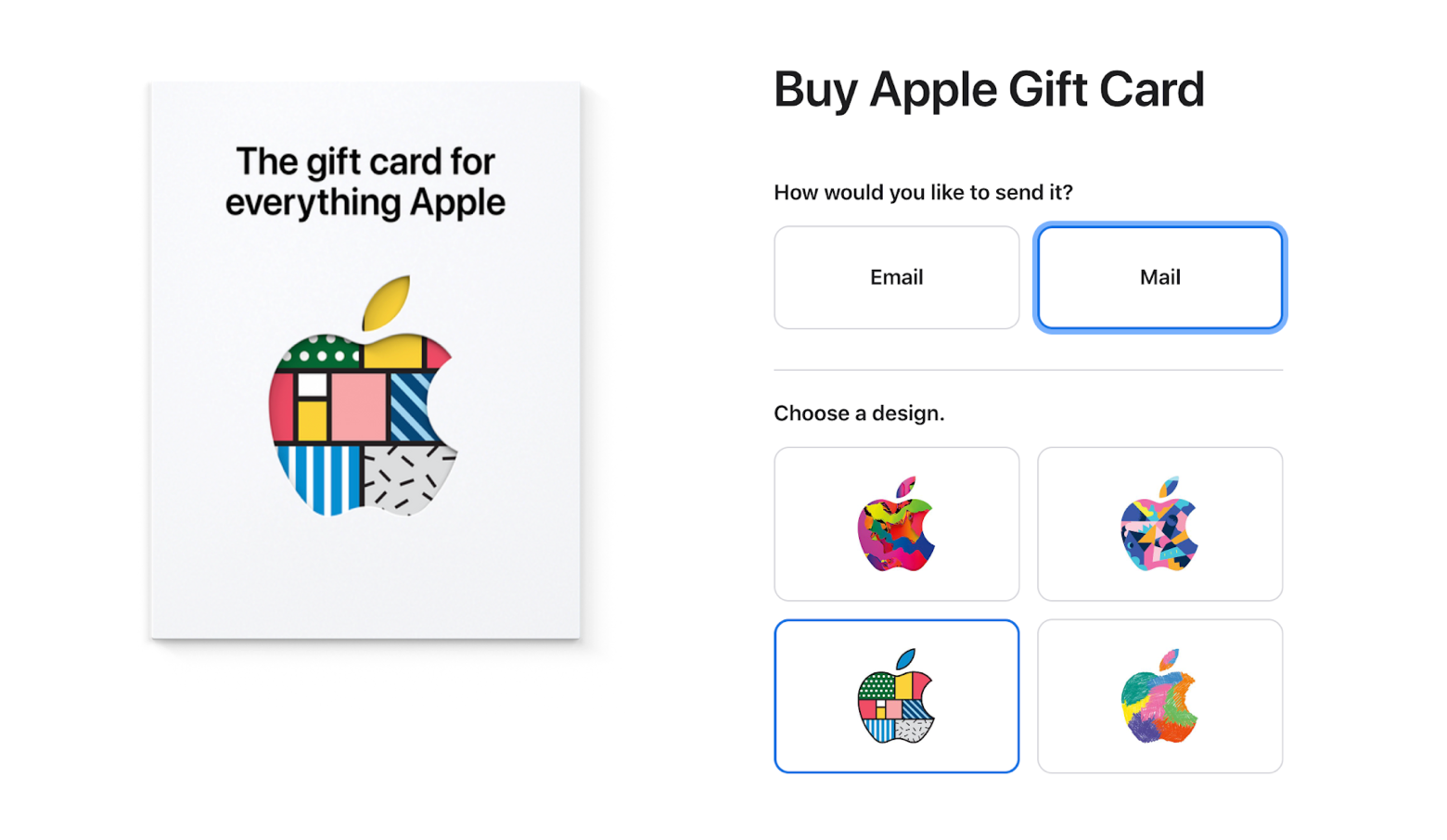 Setapp membership starting at $9.99
Want to go a bit more inventive with your gift card ideas? Get your loved one Setapp. It's a curated collection of 200+ Mac and iOS apps for every task at hand. Setapp offers monthly, 3-month, and annual gift cards you can send by email in one click.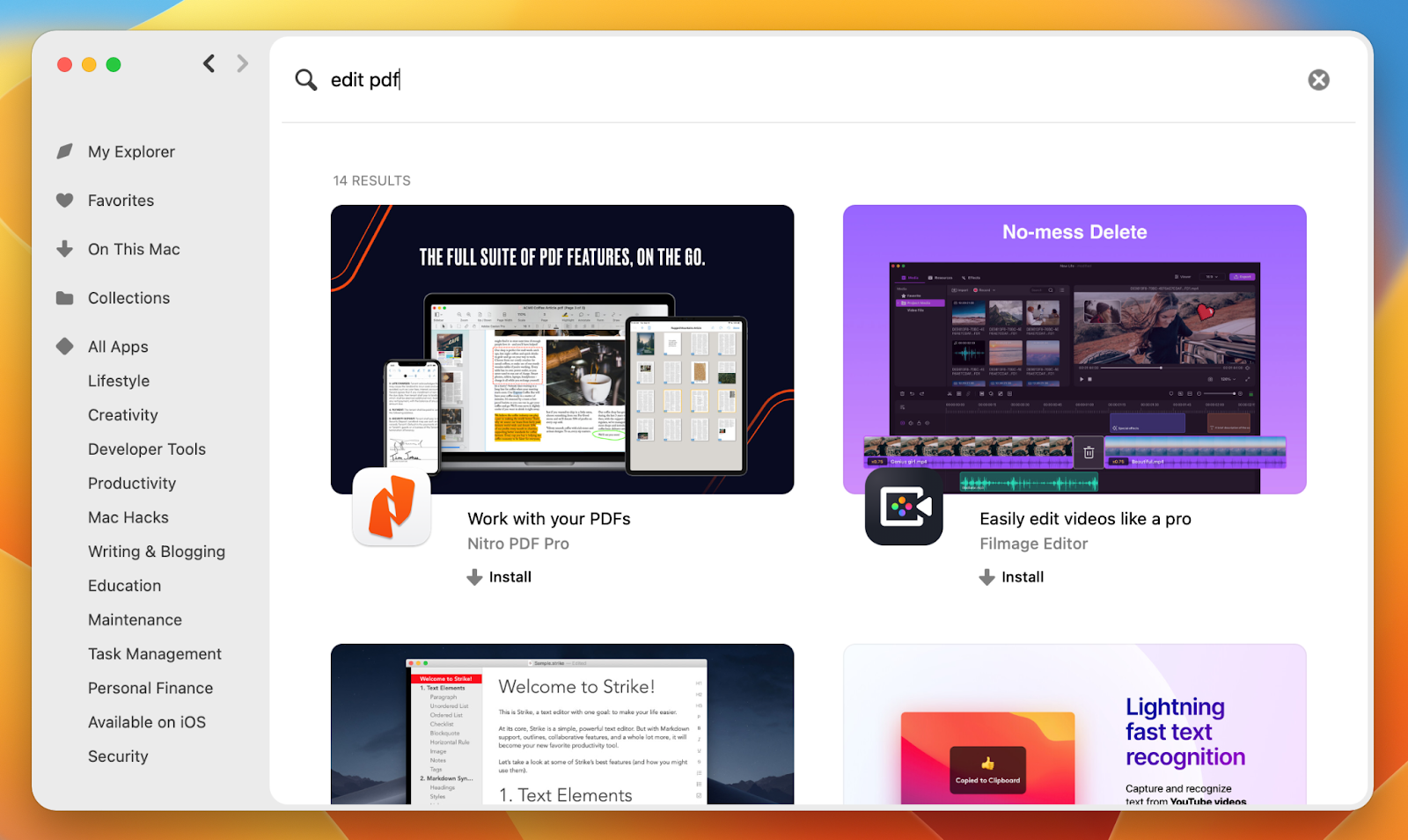 The great thing about Setapp that it's a perfect gift for absolutely anyone. The collection offers some great apps and workflows for developers, designers, writers, and folks who strive to be more productive every day. Yeah yeah, we know, it's Christmas and no one wants to hear about work. But Setapp really is a great way to discover and embrace new software, which many of your friends will totally love. There are three Setapp gift card deals available right now:
Monthly subscription for $9.99

Three months of Setapp for $29.97

Annual subscription with a 10% discount ($107.89).
iPhone accessories
Your friend recently mentioned they want to buy iPhone 12? Great. Here's one of the best gift ideas: give them a MagSafe charger, Apple's new accessory for wireless charging. Since MagSafe charger has to be purchased separately (it doesn't come in the box with the new iPhone), you'll make your friend a favor — they won't have to pay extra for a charger. Practical and thoughtful.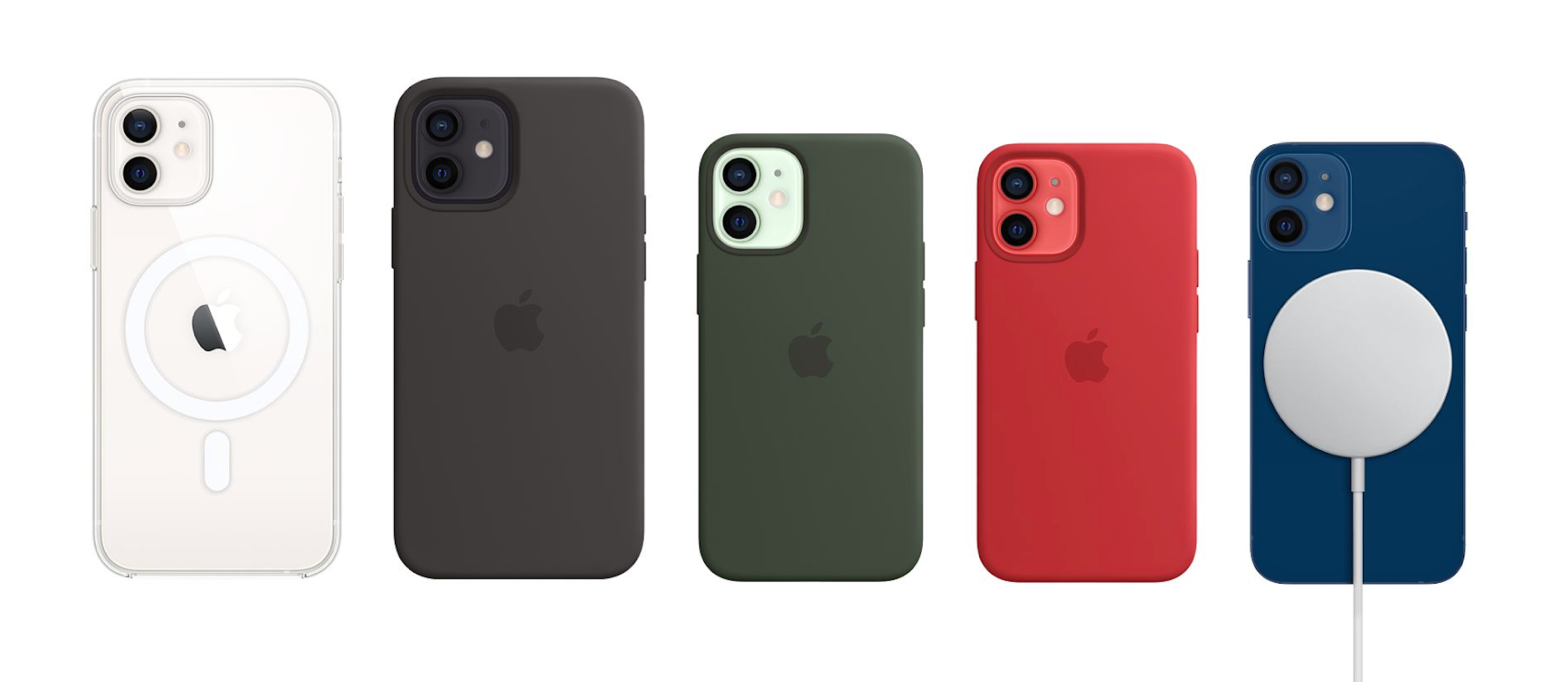 Apart from wireless charger, MagSafe brings along the new line of accessories — cases and wallets that have been specifically designed to complement new iPhone 12 and iPhone 12 Pro. These are accessories that work seamlessly with MagSafe, allowing you to attach the charger right to the case. As Apple calls it, everything just snaps.
You'll find a huge choice of MagSafe accessories on the Apple website: silicon and clear cases are available at $49, leather cases and wallets pricing starts at $59. Want more holiday gift ideas? Find the full list of Apple's newest accessories on apple.com.
That's about it on Christmas ideas 2020. It's been a tough year, and we really hope you don't forget about one special person who deserves the best gift — you. Happy holidays and make sure you gift yourself something that brings you joy!