New MacBook Pro 2020 Release Date And Features
On May 7, Apple released a new version of its staple 13-inch MacBook Pro, which is arguably the most widely used laptop by creative professionals worldwide. While the fact of another update isn't that newsworthy (Apple MacBook Pro 13 with Retina display gets updated every year), all of us probably felt the need for some of its features for a long time.
So what's changed in the newest MacBook Pro? Is it a good time to buy MacBook Pro right now or should you wait? And how does this model compare to everything else Apple offers today? Find these and more answers in our ultimate MacBook Pro 2020 guide below.
What's New In Apple MacBook Pro 2020?
As you might know, Apple's laptop lineup today consists of the 13-inch MacBook Air, 16-inch MacBook Pro, and the newly updated 13-inch MacBook Pro. MacBook Air, without doubt, is the most affordable model, which would perfectly suit most people for general purposes, whether it's work or pleasure. The 16-inch MacBook Pro model was updated in late 2019, is the first model of that size (predecessors were 15 inches), and is targeted at true Apple power users, with a price tag starting at $2,399.
The 13-inch MacBook Pro, however, has always been that perfect middle ground for people who need a capable tool that could do some occasional heavy lifting as needed. The new MacBook Pro 2020 model continues that tradition, with updated processors, keyboard, storage, and more. Let's dive into the specifics.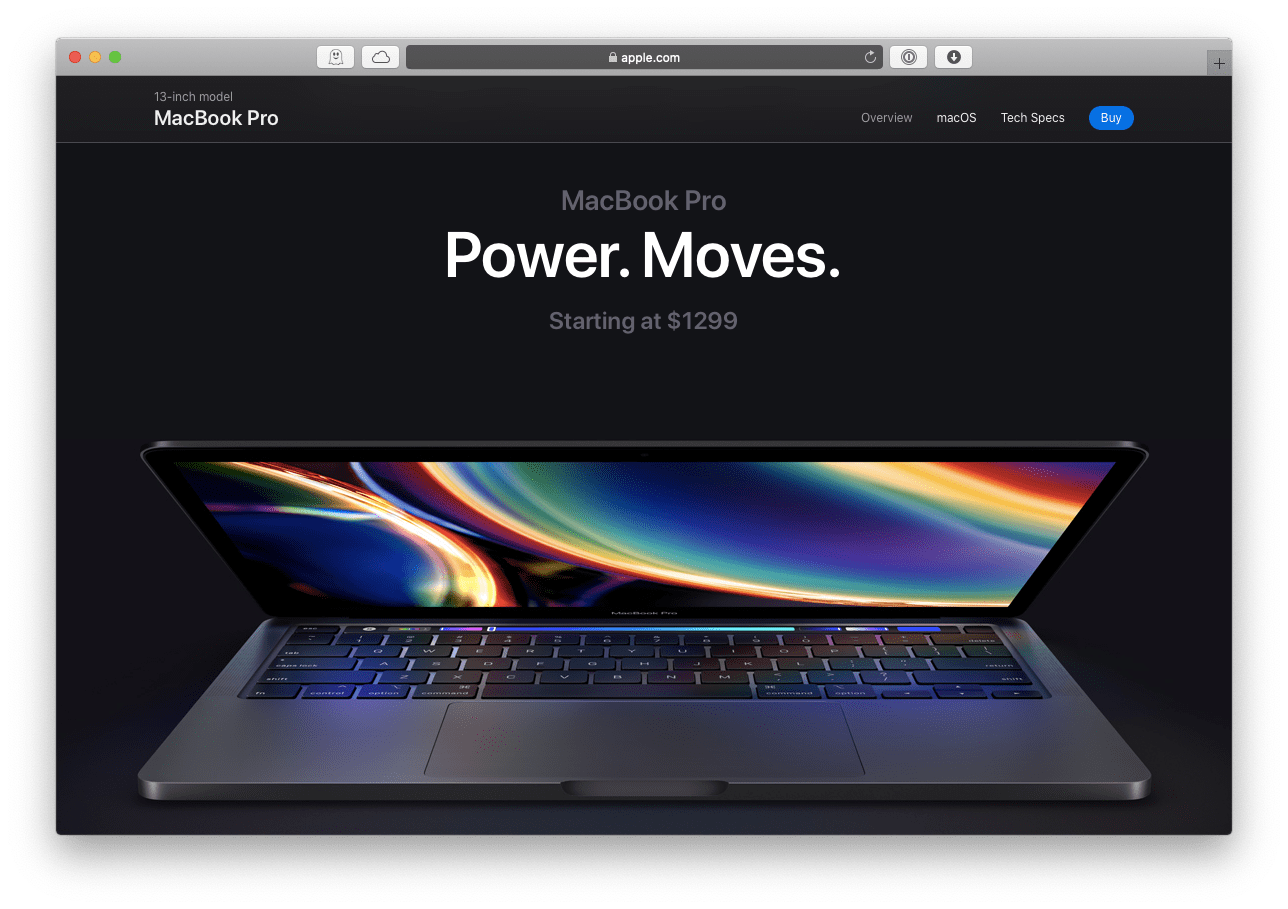 Updates in MacBook Pro redesign
With some disappointment, we have to admit that not much has changed as far as MacBook Pro redesign goes. According to the new MacBook Pro specs, the MacBook Pro weight has slightly increased (3.1 lb vs. 3.02), and it became slightly thicker (0.61 inches vs. 0.59).
The bezels around the screen are still wide and feel a bit outdated compared to the new 16-inch MacBook Pro. As for the MacBook Pro ports, the base model comes with two Thunderbolt 3s, but more expensive variations have four. In all other aspects, this is still the trusty 13-inch MacBook Pro we all love.
Updates in MacBook Pro keyboard
If there was one thing everyone was waiting in the new MacBook Pro, it'd be the updated keyboard. Over the last few years, the butterfly MacBook Pro keyboard has caused everyone an unbelievable amount of headaches. So seeing it replaced with the new (and in some ways old) scissor mechanism of the Magic Keyboard is a definite gulp of fresh air.
Typing on a new keyboard is great. There's enough movement in all the keys to feel like you're pressing something instead of hitting a rock. Having a dedicated Escape key is useful as well as proper inverted-T arrow keys, which are much easier to find without having to look down.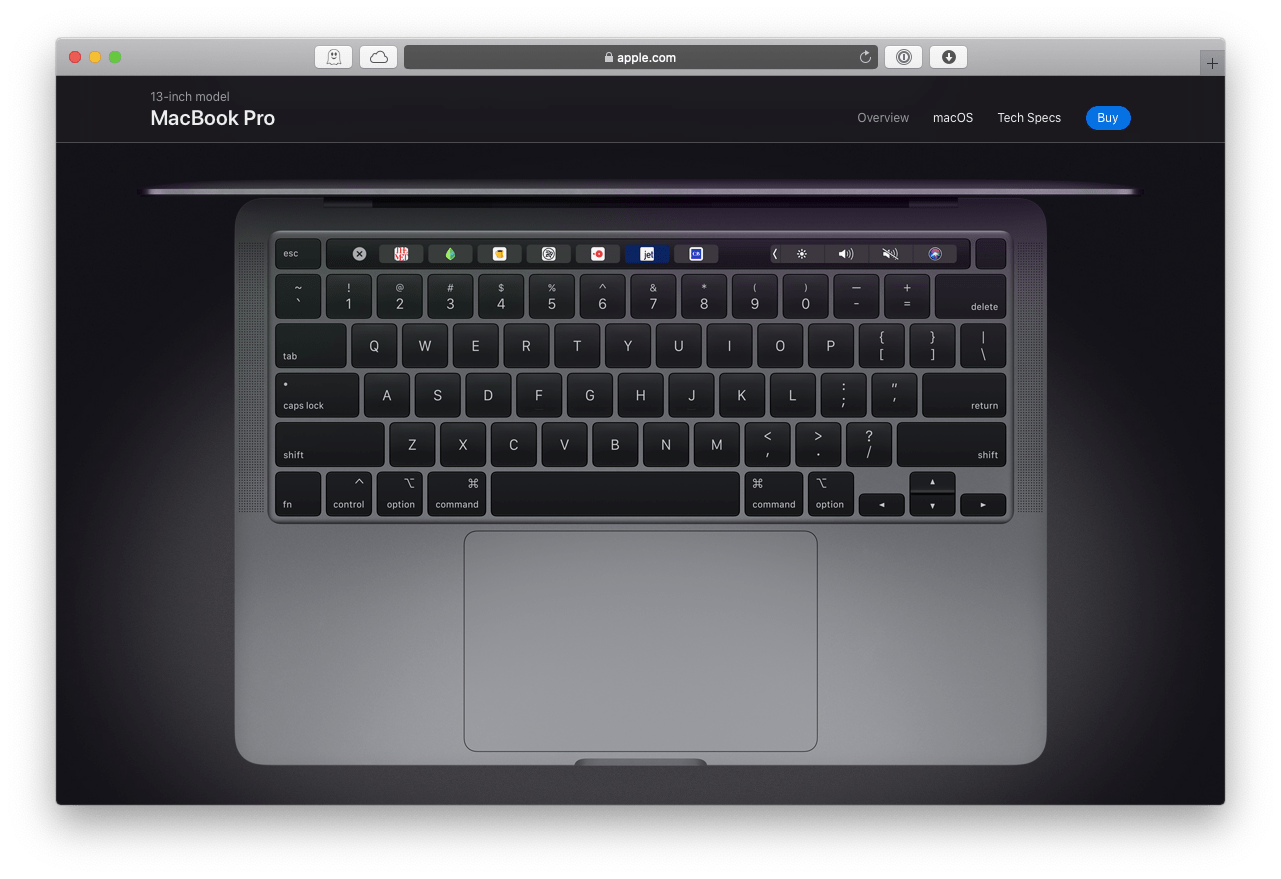 Updates in MacBook Pro display
While the new MacBook Pro 2020 display is the same as its predecessor's, measuring 2560 by 1600 pixels, with 227 pixels per inch, it's still an amazing Retina screen. Wide color gamut, 500 nits of brightness, and True Tone technology driven by the Intel Iris Plus graphics card are all cutting-edge.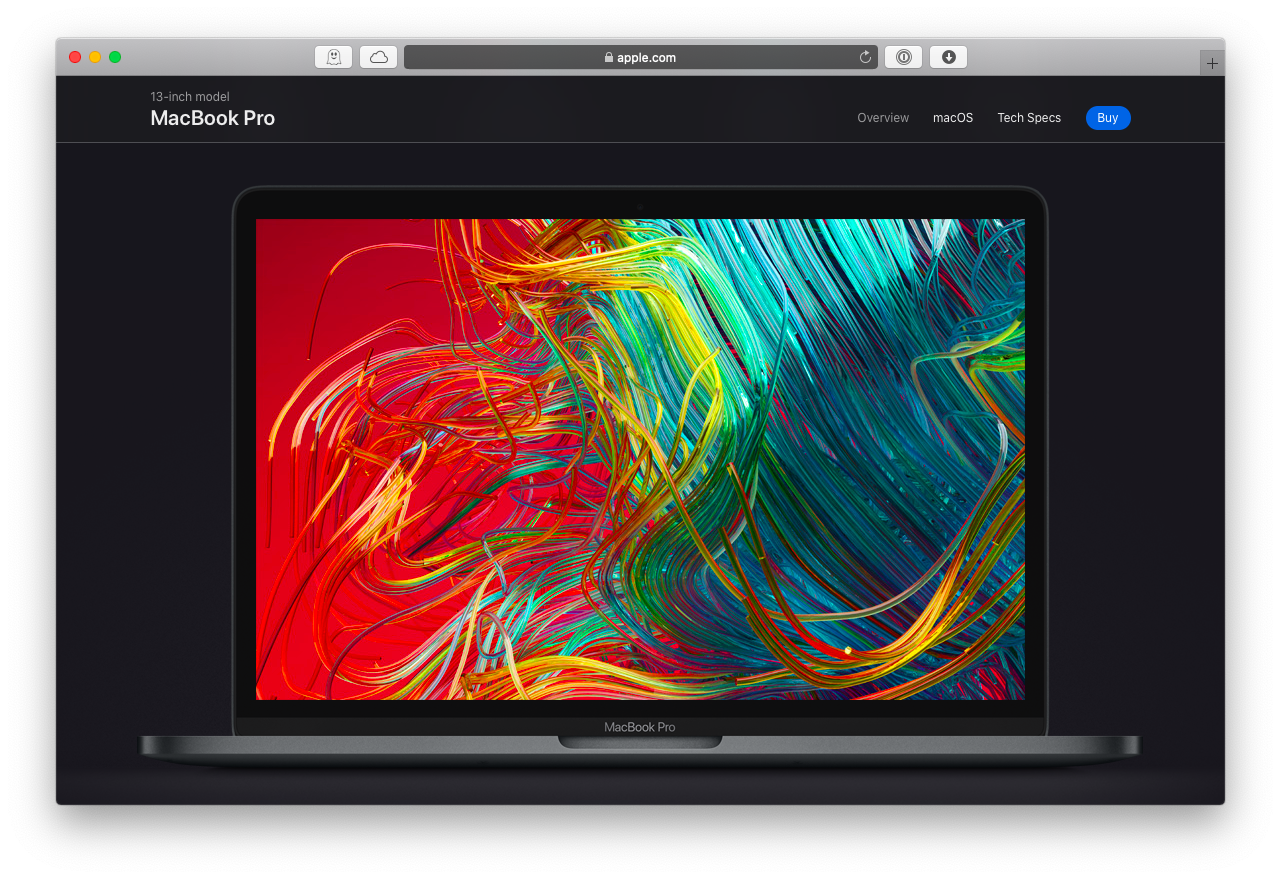 Updates in MacBook Pro specs
Another great improvement in this year's MacBook Pros besides the Magic Keyboard is the new 10th-generation Intel processors. The default settings is Intel Core i5, but you can bump it up to Intel Core i7 (highly recommended). All 13-inch MacBook Pros are using quad-core CPUs now.
RAM also got an upgrade, with 2133 MHz LPDDR3 shipping in lower-priced models and 3733 MHz LPDDR4X available for higher-priced ones. Even with these performance boosts, you should still be able to get 10 hours out of your battery life, so that's definitely great news.
Updates in MacBook Pro storage
A small, but not insignificant, gift from Apple in the new MacBook Pro 2020 is the default 256 GB of SSD instead of 128 GB it used to get in the previous model. And if you don't buy the cheapest model, the default is 512 GB, expandable to 4 TB.
What's more, the new SSD is fast, transferring up to 3 GB of data per second, with the new Apple T2 Security Chip encrypting all your content on the fly.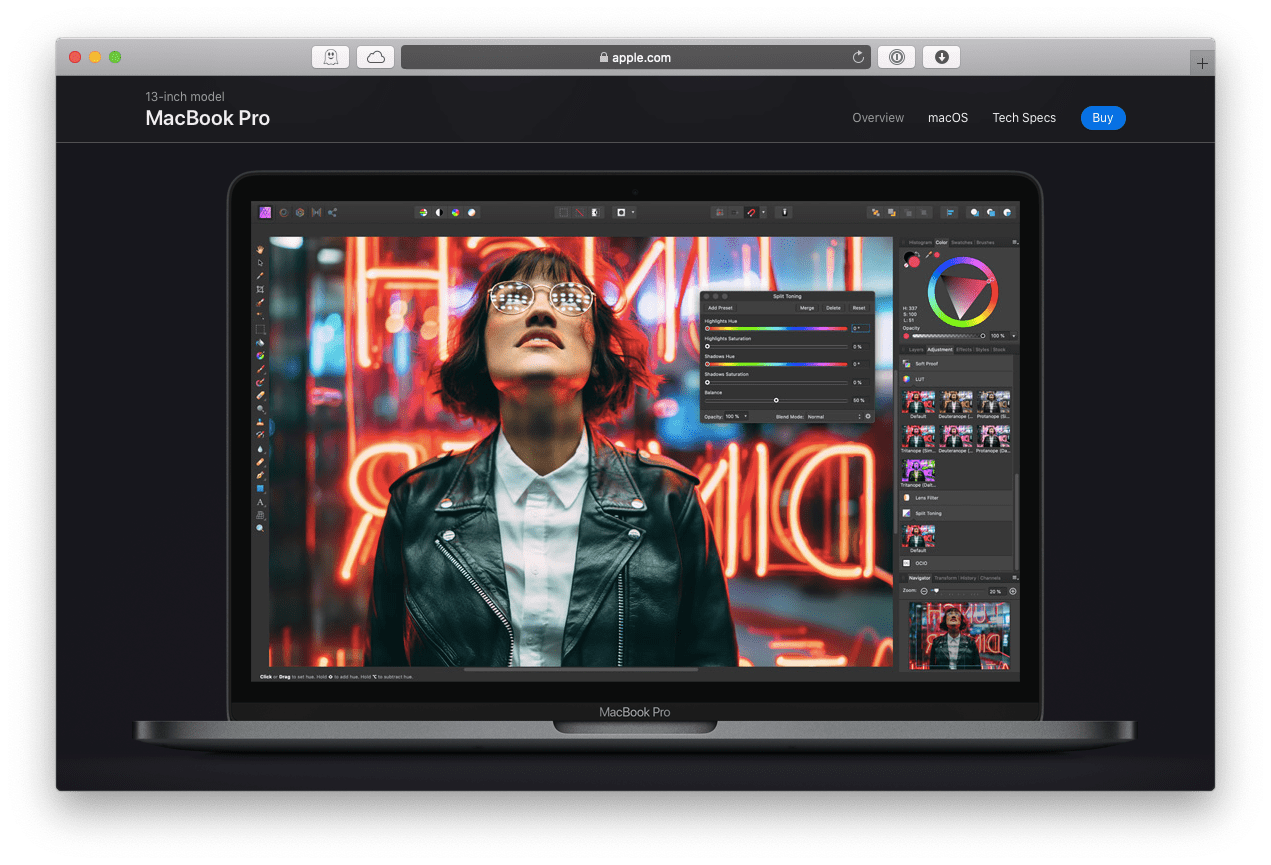 Updates in MacBook Pro price
All the new upgrades — some more significant, some less so — sound great, until you know how much they cost.
The base price for the new MacBook Pro 2020 has stayed the same at $1,299. For that you get 8th-generation 1.4 GHz quad-core Intel i5 with 3.9 GHz Turbo Boost, 256 GB SSD, and 8 GB 2133MHz LPDDR3 RAM.
A recommended model, however, will set you back at least $1,799. Then you get 10th-generation 2.0 GHz quad-core Intel i5 with 3.8 GHz Turbo Boost (upgrade to 2.3 GHz i7 for extra $200), 16 GB 3733 MHz LPDDR4X RAM (upgrade to 32 GB for $400), 512 GB SSD, and two extra Thunderbolt 3 ports. All in all, $2,399. Sounds pricey, doesn't it?
Should you upgrade to new MacBook Pro?
If there's anything else to add to the negative about the new 13-inch MacBook Pro, it would be its webcam, which still outputs a paltry 720p video quality. Not even Full HD. That's, however, not a big deal for most people.
Anyone who follows MacBook Pro rumors also knows that a Silicon MacBook Pro with ARM chips should ship soon. It could even be a complete redesign with a 14-inch display. At the moment, no one knows for sure.
To sum up the MacBook Pro review — the new MacBook Pro is a great machine, with all the specs you could be looking for and a comfortable, durable keyboard at last. However, if you plan to upgrade go for the $1,799 model that gives you the latest Intel chips. The extra $500 would be a worthwhile investment in your MacBook's longevity.
How to know when to switch MacBooks
It's not a secret that most MacBooks last a long time and get full macOS support for years. So how do you know when it's time to buy a new model and when you can wait?
iStat Menus is the most detailed monitoring solution for your Mac. Living quietly in your menu bar, it tracks your CPU and RAM usage, battery life, fan temperature, disk health, WiFi network signal strength, and much more.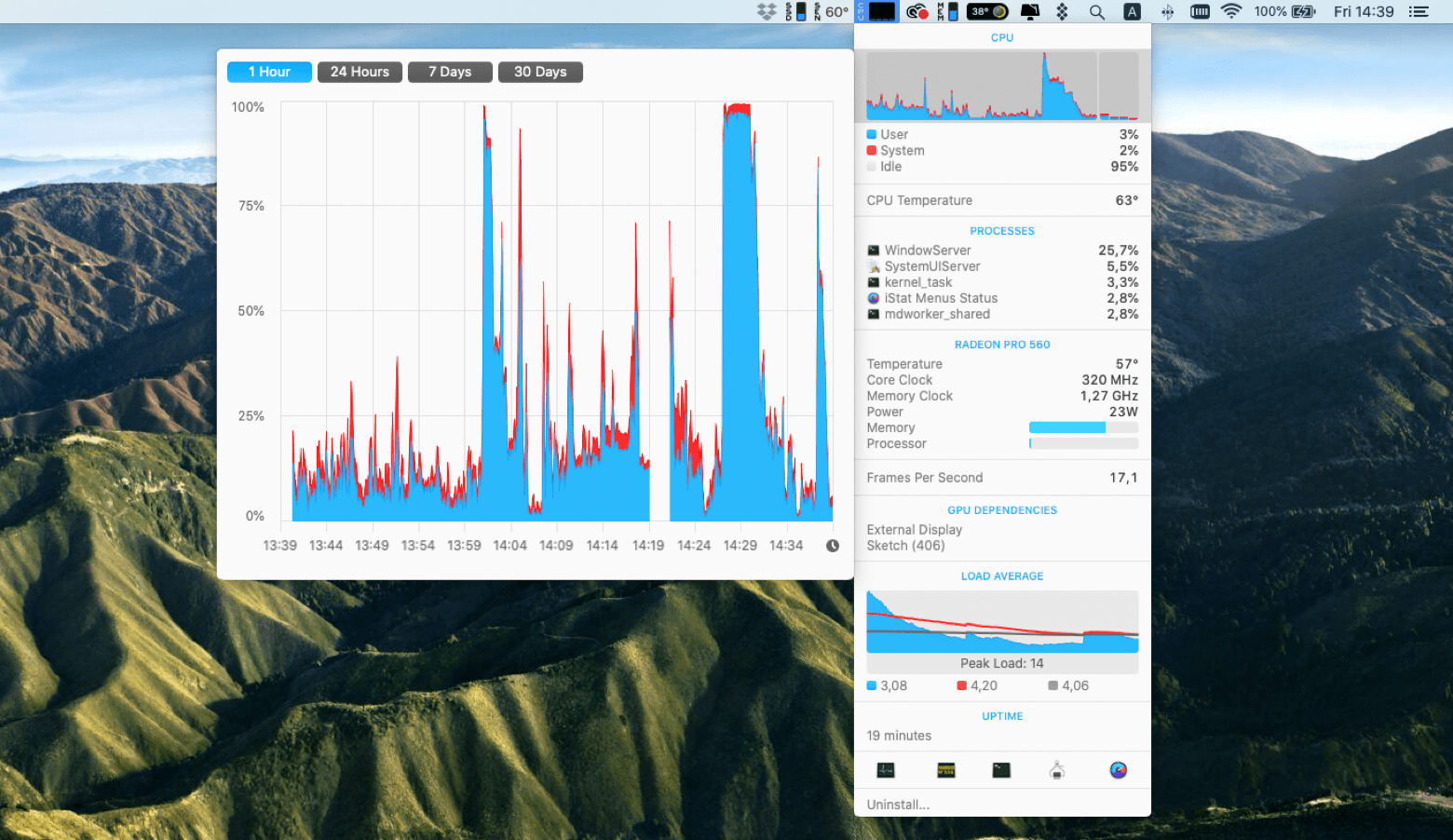 Click to see the data from iStat Menus from time to time, and you'll see that when your RAM is constantly overloaded, your fan is overheated, and your CPU is struggling, it's probably time for a MacBook upgrade. But what do you do if you have no simply don't have the budget?
How to optimize your old MacBook
While getting a new MacBook Pro will always feel like a holiday gift, the MacBook you have right now is probably good enough too, if you know how to properly dust it off.
CleanMyMac X is your secret cure against MacBook senility. This world-class optimization tool is able to quickly scan your machine to detect junk that's clogging up your hard drives and execute various maintenance scripts to speed everything up.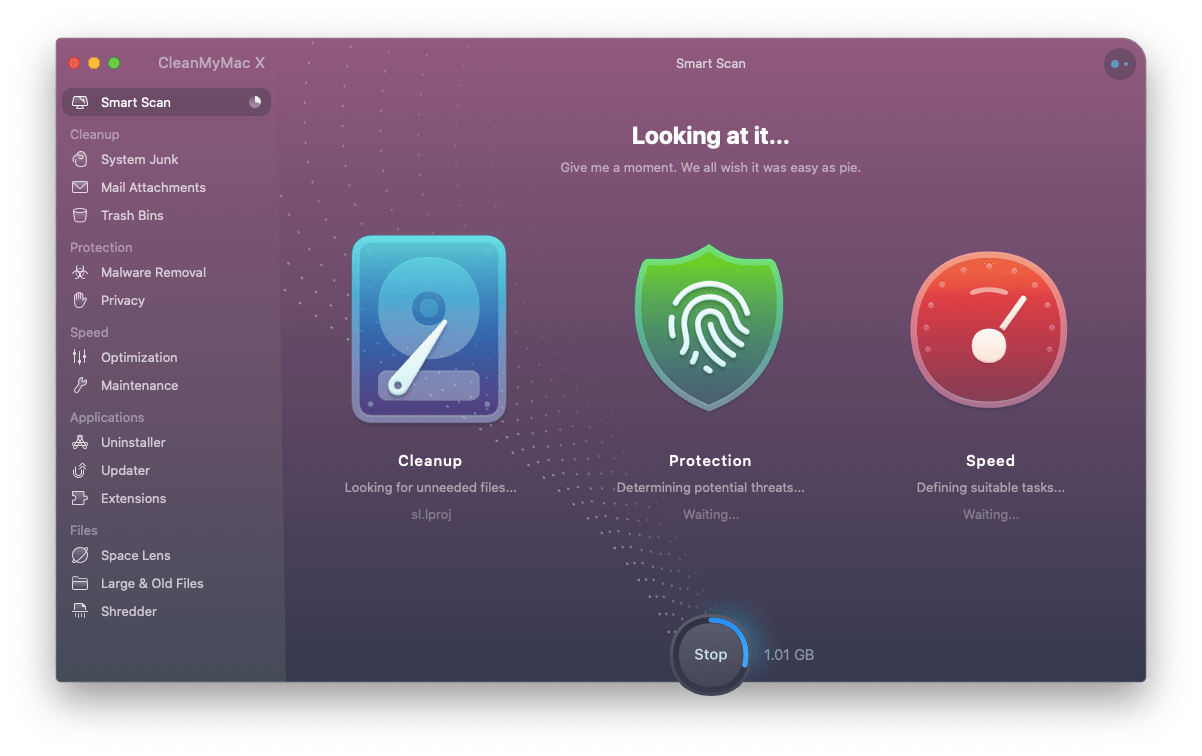 You can even use CleanMyMac X to completely uninstall apps, protect your privacy, and identify malicious files. Speeding up your Mac has never been this easy.
Now that we're on the other side of the new MacBook Pro 2020 release date, you can use this MacBook Pro review to determine whether this model is worth the upgrade. If you think you could wait until the first Silicon MacBooks arrive, make sure to install iStat Menus to monitor the condition of your laptop and get CleanMyMac X to keep everything flying as it should.
Best of all, iStat Menus and CleanMyMac X are available to you completely free through the seven-day trial of Setapp, a platform with nearly 200 apps that improve your day-to-day interactions with your Mac, from mounting cloud drives as local volumes with CloudMounter to removing duplicate files with Gemini. Try them all at no cost and realize how much easier your Mac life can be.