The best Mac for students in 2023
Whether you've received your first college homework or just opened that letter of acceptance to the university of your dreams — it means the best time to buy a MacBook has arrived. Studying at a university or college today has become more challenging than ever before, but there are ways to make your efforts less strenuous, by surrounding yourself with good and reliable technology.
Many students around the globe consider Apple to be providing some of the best laptops for college students, and rightfully so. Apple's operating system has established itself as the most intuitive, trusted, and fastest platform around — it's highly appreciated by anyone who doesn't want to take the risk of their work going missing due to a hardware malfunction. Not the least important feature of Mac computers is their immunity to viruses, which comes with a benefit of saving on antivirus software. Pretty good news so far.
How to find the best Mac for education
The process of choosing the best MacBook for college depends on the kind of student you are, the type of assignments you get, and what you've generally come to expect from your computers. Apple is known for making their products to last, so even if you decide to buy a cheap Mac laptop for university, it should still be in good shape long after your graduation.
Since your studies will include both theory and practice, it's crucial for your laptop to be able to support all the apps necessary during your time in college. If you're not anticipating to be working on any complex projects over the course of your studies, then a cheap Mac laptop will be a reasonable purchase for you.
To ease the process of finding the best Mac education pricing and quickly resolve the age-old question of whether to get MacBook Air vs MacBook Pro for college, take a look at the following aspects.
What you need to know about Mac laptop prices
When you first start comparing Mac laptop prices, it might seem as though MacBook deals for college students are not that cheap. However, once you dive deeper into your search for the top computer on the market, you'll not only find many cheap Mac laptops, but realize that even the most expensive models are completely worth their price, due to their exceptional longevity and overall efficiency.
Besides, if you're a registered student, you're eligible for the Apple college discount to use towards your new Mac from Apple's Education Store. Occasionally, there are some back-to-school deals too, usually during the summer months — the right time to buy a MacBook.
Want to find additional ways to save money but still get the best MacBook for college? Consider shopping at Apple's refurbished store or buying a cheap Mac laptop secondhand.
Now that you know everything about Mac education pricing, let's explore some of the best laptops for college students on the market right now.
Performance: 16-inch MacBook Pro (2019)
If you're looking to get the most power in a portable package, this is the best laptop for college, period. MacBook Pro runs on the latest Intel processors and could be configured with up to 8 TB of storage. Depending on your needs, this can be seen as an advantage or drawback, since as an average student you might not need all that power and hard drive space. A larger display is another great feature of this Mac for students, but it also makes the laptop heavier than the competitor models. It even looks more expensive than other Mac laptops, but arguably the price is fully justified by the myriad of expansion options.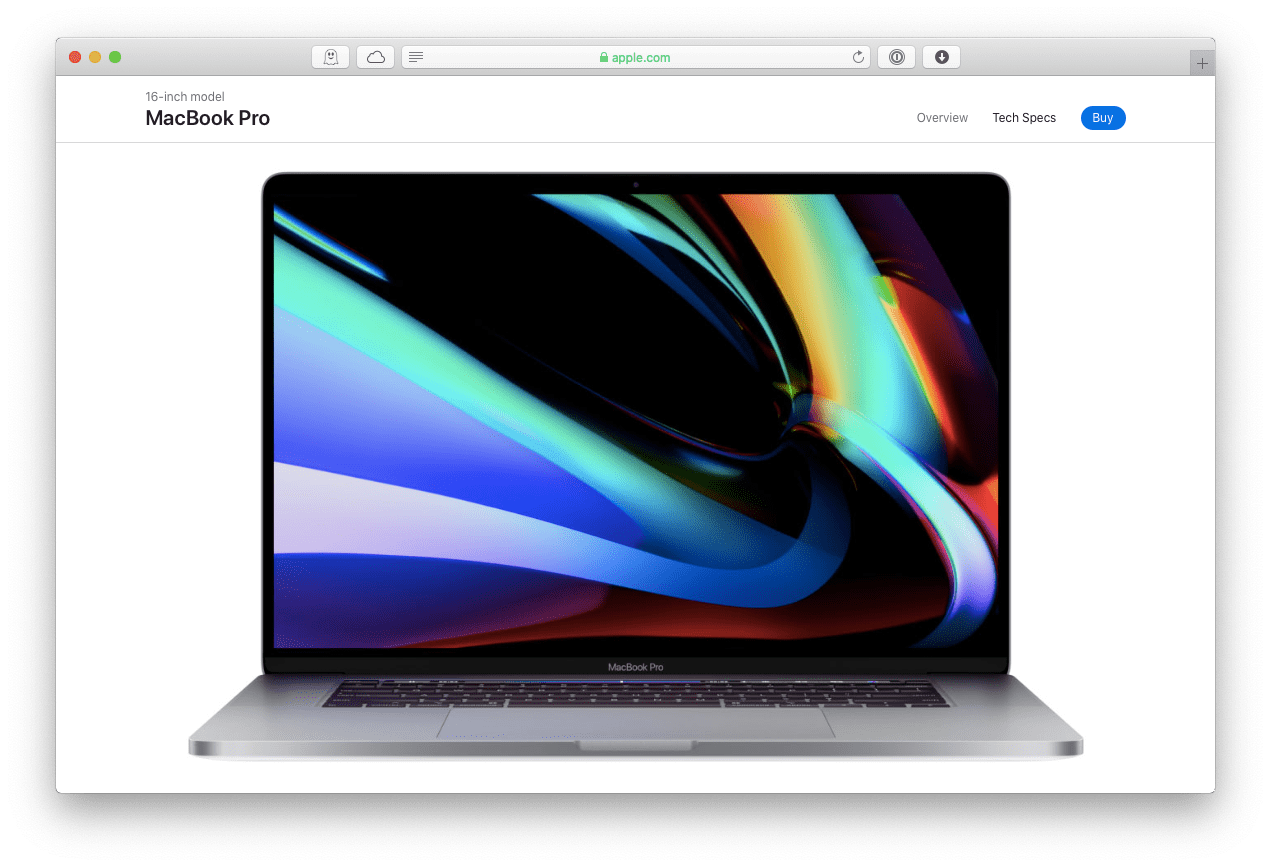 Balance: MacBook Air (2019)
One of the best features of the new 2019 MacBook Air model is its 12-hour battery life — enough to finish your homework after a day of classes without the need to carry a charger. MacBook Air is often named the best laptop for college by students because it's light and portable, allowing for an effortless transfer between classes. Given the substantial power of its processor, this Mac laptop is almost unbeatable in terms of the price-to-quality ratio. A minor flaw to mention, however, is lack of extensive customization.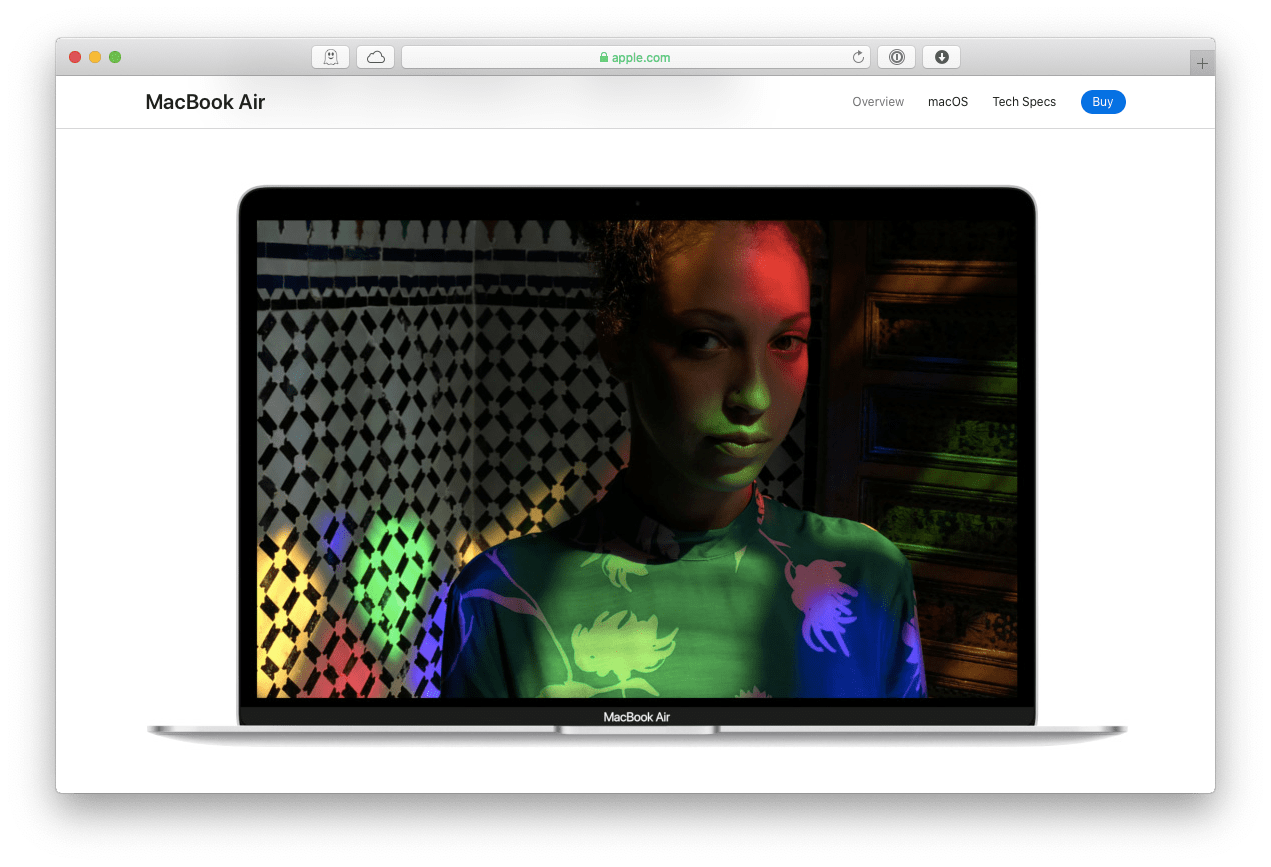 Price: MacBook Air (2017)
If the two previous MacBook models are not something you're really into, you can try to turn to an older laptop and get a good MacBook deal for college students that way.
A MacBook Air model from 2017 is still a pretty good Mac for students, even though it doesn't have a Retina display or Touch ID. And, of course, it being a few years old, you could argue that its processor is old or that storage space is limited. But if those things don't concern you, this Mac is a solid performer overall, despite its age.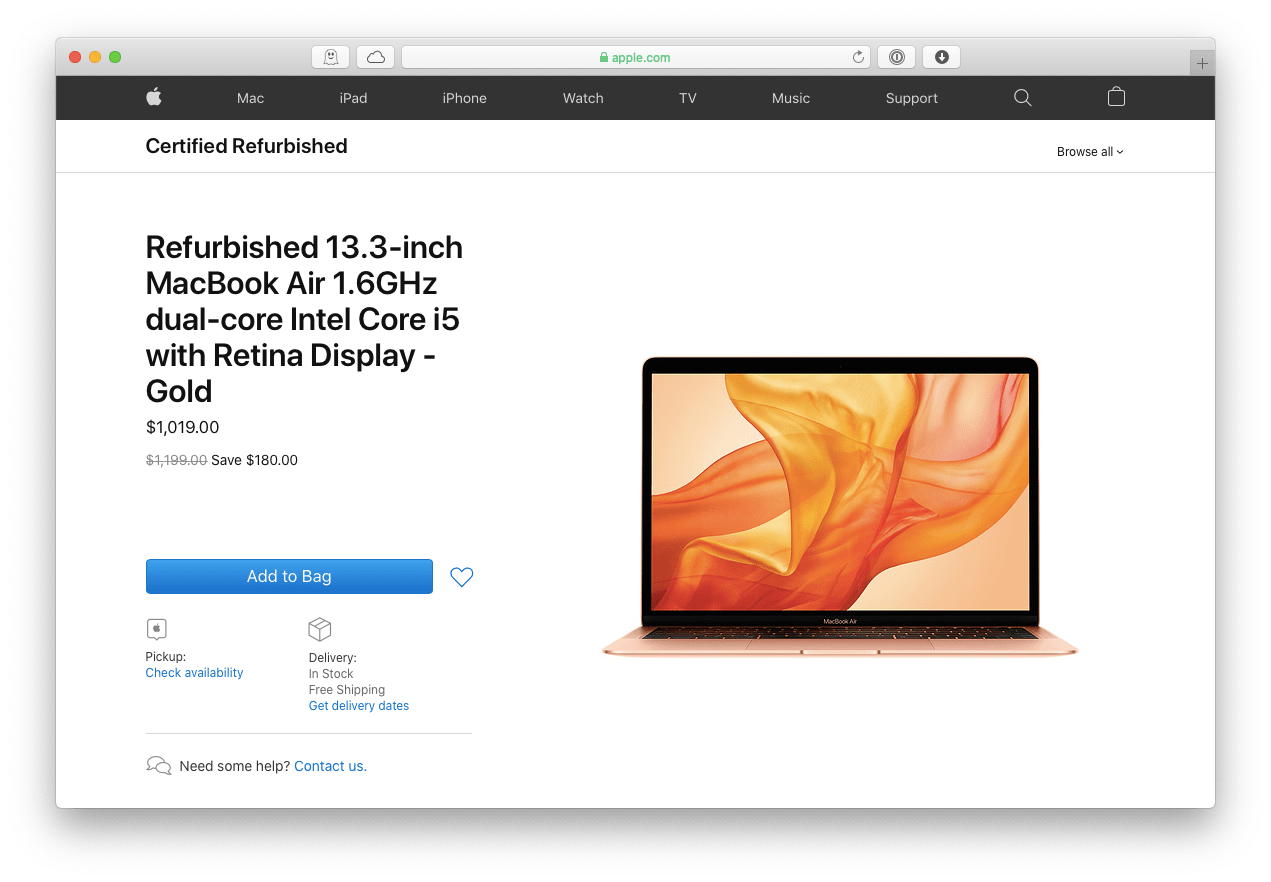 Buy MacBook Air vs MacBook Pro for college?
As one of the most frequently asked questions from students, getting MacBook Air vs MacBook Pro for college has no definitive answer — it all depends on your specific requirements and needs. MacBook Air, for example, is generally considered the best Mac for college students at large, due to its light configuration and long battery life. It's also one of the cheap Mac laptops that nevertheless covers all the basics.
Those who anticipate spending lots of time working on complex projects need to look for an advanced processor, large storage capacity, high-resolution display, or all at once. MaBook Pro is a great option here, since it offers much more power without sacrificing portability and lightness. On the other hand, it's safe to say that if you need a laptop simply for research and written assignments, then a MacBook Pro might be a waste of money. But don't let that stop you just yet, since you could be eligible for the Apple MacBook Pro student discount.
How to speed up your learning
Now that you've settled on the best laptop for college to satisfy all your needs, you can look at some of the best apps out there that can make your learning process more interesting and productive, supporting you through your university years.
Studies is an indispensable tool used by students who are adamant about customizing their education to get the best results. Fully synchronized with iCloud, this flashcard creator allows students to easily maximize their learning experience. In addition, Studies has a convenient calendar for effortless class management.
To create your own stack of flashcards via Studies:
Click New Stack in the top left corner

Add a title to your stack

Click Save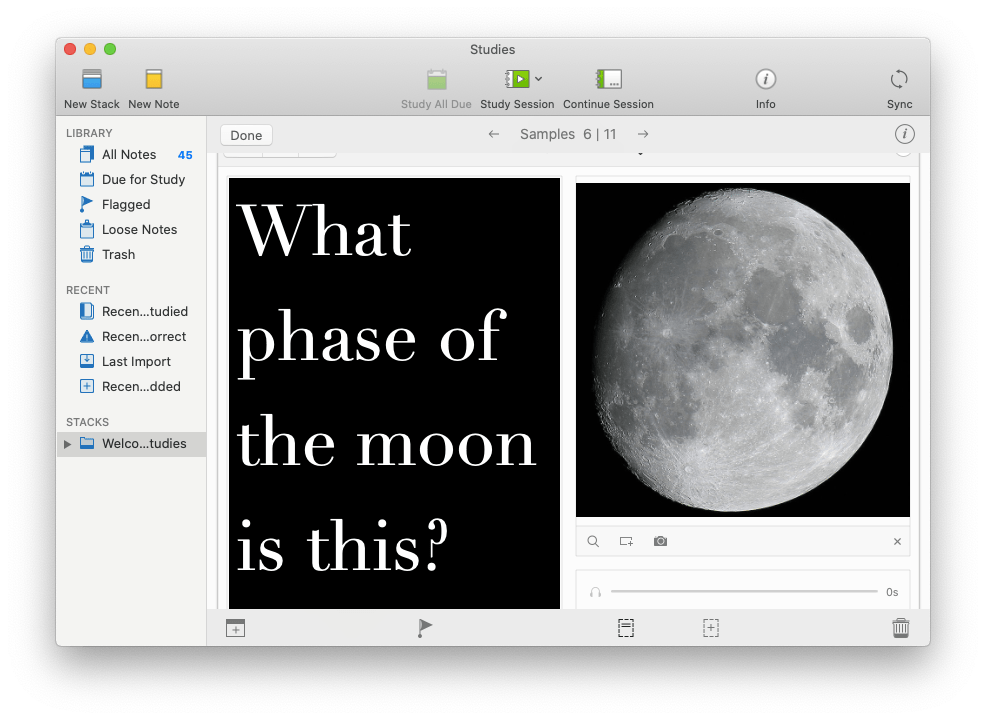 How to organize your study notes
Regardless of the program you're in, all college majors require you to work with an abundance of information. Paper notes are mostly inconvenient and irritating, so having the best MacBook for college is a really sound idea. But you need a proper all-in-one solution.
MarginNote takes a new approach to note-taking, by creating flashcards to optimize your learning and organize your textbook storage system at the same time. This app is perfect for students who want to save time on scribbling notes and keep them organized — easily search through the MarginNote's smart system, and access any material on the go. MarginNote saves all your entries in one place and allows access from any Apple device, whether it's a Mac for students or an iPhone.
To start using MarginNote:
Open the Document menu

Click Import in the top-left corner

Import a book

Now you can start reading and annotating as you go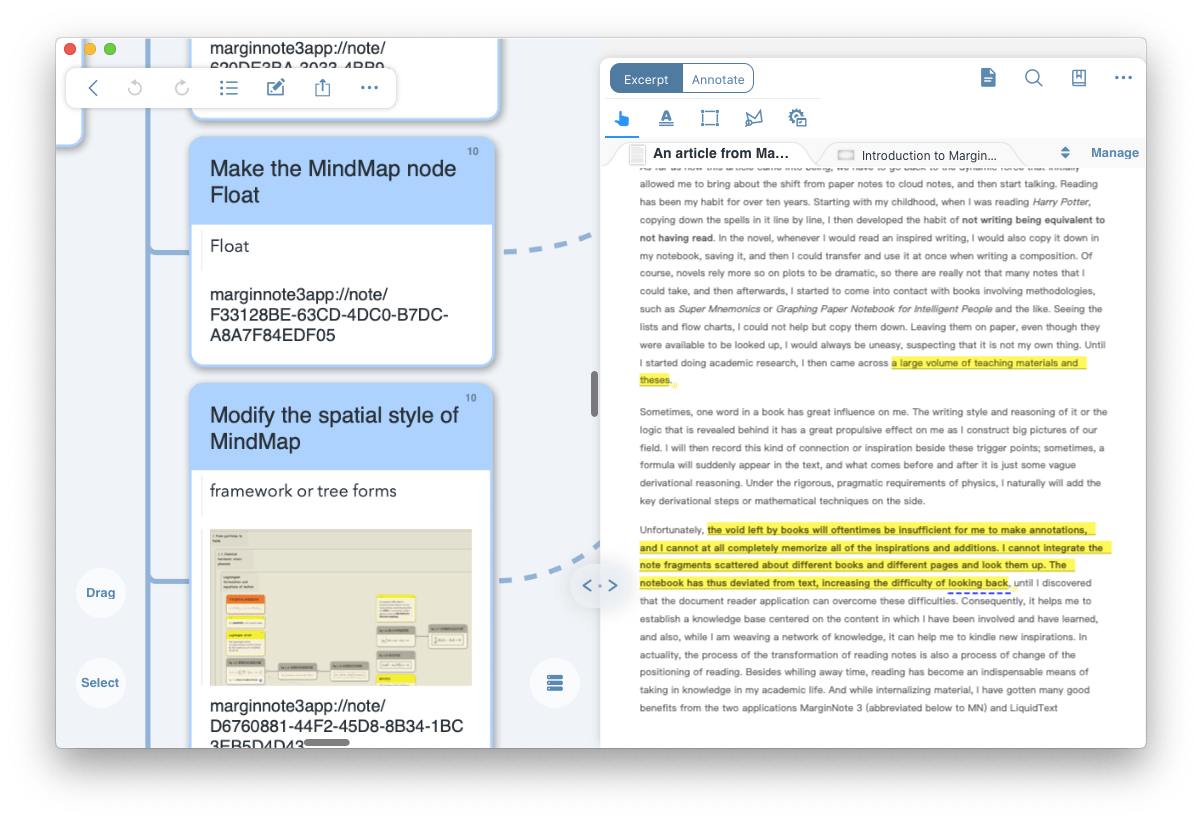 How to optimize document and textbook search
Learning is always associated with the need to efficiently save useful clips, drawings, photos, or graphics — that's why every student needs a good scanner app.
Prizmo is the perfect way to quickly convert all those physical documents (or PDFs) sitting on your desk to searchable digital material with very little effort. This smart app not only corrects the curvature of your photos and scans, but also has an incredible feature of translating any document to 59 different languages.
Here's how to turn any picture into a document file with Prizmo:
Click New Document
Drag and drop a picture of a page into the new window
Use Curvature Correction to crop the area that you need
Edit the text if needed
Click Export in the top-right corner to save the new PDF document
How to excel at math and science easily
Another great app for your Mac, iPhone, and iPad is Euclid. It has a familiar layout for functions, numbers, and operators in its main window, and the answer is at the top.
One important thing about Euclid is that you can use your favorite Excel formulas, which is useful if you've been doing calculations in Excel. It's also a LaTex editor that makes it easy to solve even the most complicated equations.
The app is also useful for converting almost anything – dimensions, currencies, electricity, and more.
Finally, our favorite thing! Euclid for iOS has a Pro Scan feature that lets you use your Camera app to take pictures of math problems. Why do the same work twice? Just take a picture of a math problem and transfer it seamlessly to Euclid.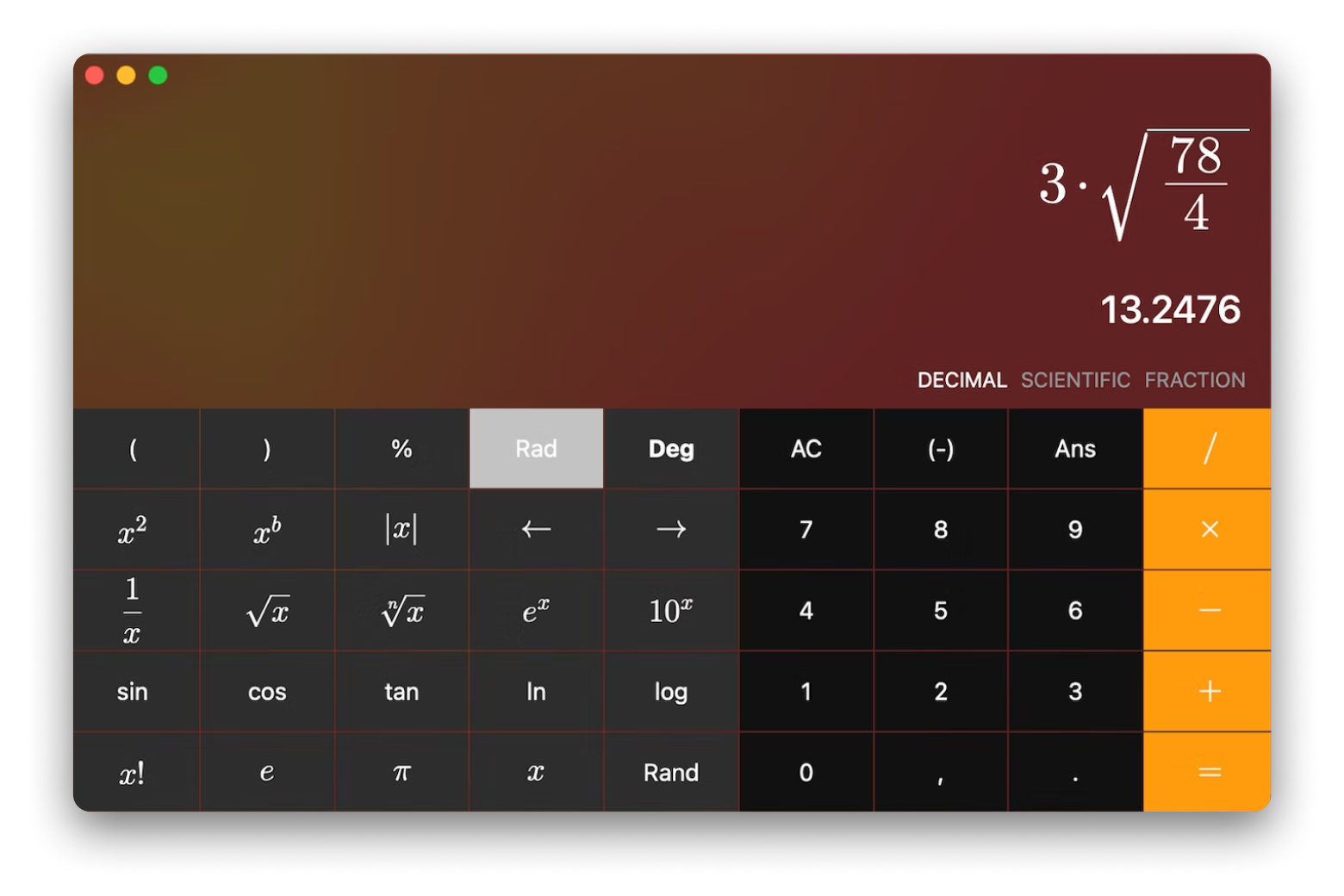 In the end, a carefully selected Mac for students, with the right apps to enhance it, will not only provide immense support during your college years but will also be a useful tool when you go off to work in the professional field of your choice.
And it's a positive bonus that Studies, MarginNote, Prizmo, and Euclid mentioned above are all available to you right now for a free seven-day trial through Setapp, a platform of over 200 of the best Mac apps, including some of the most essential ones for students. Now that you know how to pick the best MacBook for college and how to get the best apps, nothing can stop you from learning.