The Best Wireless Mouse For Mac In 2023
Wireless mice aren't a trend that's going away anytime soon, especially since modern MacBooks are getting rid of most USB ports that allow you to use a wired mouse. Chances are the wireless mouse you buy for Mac today is the one you're going to use for years to come, so it makes sense to get the best one you can.
A Bluetooth wireless Mac mouse is the perfect alternative to your MacBook's trackpad, stylus, or even a wired counterpart. The wireless solution is convenient and compact, doing away with easy-to-lose dongles or messy wires that drag, get caught on corners, and make a mess in your bag. Sure, you could just use the trackpad, but anyone who's spent an extensive amount of time working on a laptop knows that there's no beating the intuitive, responsive input of a wireless mouse.
The Best Bluetooth Mouse For Mac You Need
There's no one-size-fits-all option for the best wireless mouse for Macs. Are you a gamer or do you primarily use your Mac for work? Do you produce art and design or just browse the internet? Do you want a wireless mouse that's compact and easy to throw into your bag, or a mouse that's comfortable to use all day long?
The guide below is designed to help you choose the best wireless mouse for Mac you need in 2023.
Remote mouse art piece
People don't just buy Macs because of their functionality (although that's part of it). If you own a MacBook or an iMac, chances are it's in part because you were entranced by the absolutely stunning design and form factor. Apple products feel special, even if you can't quite say how.
That's what you get with the Apple Magic Mouse 2 — a piece of art. Its stunning design lacks buttons of any kind, instead giving you a multi-touch surface. And then Magic Mouse becomes even better when coupled with BetterTouchTool, a Mac utility that lets you fully configure input devices to create your own shortcuts, gestures, and more. Together, Apple Magic Mouse and BetterTouchTool make you more productive by helping you customize your own user experience.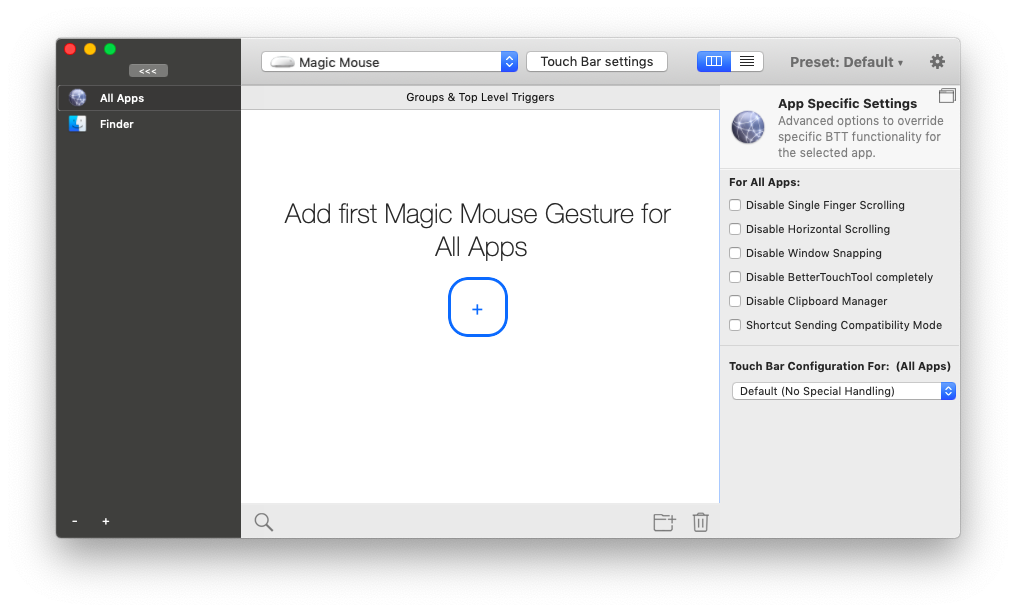 The Magic Mouse 2 looks absolutely gorgeous next to an Apple computer, like if it was meant to be there. The possible downsides though are the high price tag and some sacrifice of comfort for appearance. However, as it's so customizable, lots of left-handed users who want to use their dominant hand make it their mouse of choice.

What's great:
Stunning design

Ambidextrous
Not so great:
Not very precise for the asking price of $79

Sacrifices comfort for aesthetic
Verdict: if fashion is your passion, choose the Apple Magic Mouse 2.
The all-rounder Mac mouse
Logitech is known for creating all kinds of peripherals for computers and has built a name for itself on quality. It isn't necessarily going to blow you away with its products, but you know they are going to work well and be reliable, rivalling Apple and Microsoft as the go-to name for computer accessories.
That said, the Logitech MX Master 3 is high enough quality to look at the brand in a completely new way. While it has a fairly hefty price tag at $99 MSRP, the details shine on this product. Its 4,000 DPI input resolution makes for precise, responsive movement that is ideal for applications like Photoshop and Illustrator, whereas its comfortable feel is great if you work at the computer all day. The mouse has seven buttons, updated ergonomic design, and a powerful 500 mAh Li-Po battery.

What's great:
Incredible tracking
Extremely comfortable
Not so great:
One of the pricier mice on this list
Right-handed only
The best mouse for Mac users on a budget
AmazonBasics is a product line that makes quality feature-light products at a great price. If your budget is limited then you should strongly consider the AmazonBasics Wireless Mouse. The price is obviously this MacBook mouse's strongest selling point at only $14 but be warned: while it's wireless, it's not a Bluetooth mouse.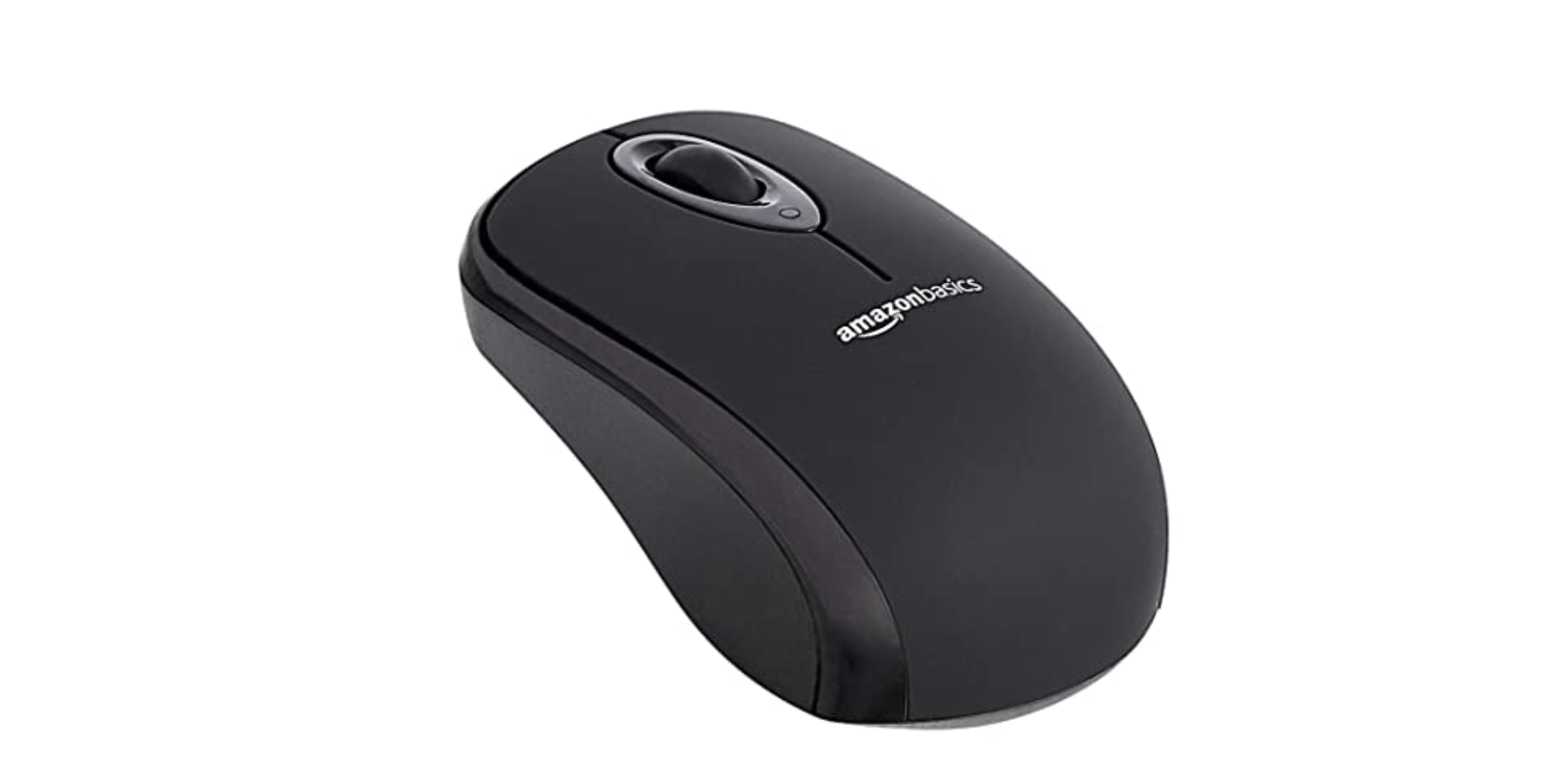 The AmazonBasics Wireless Mouse comes with a USB Nano Receiver that you'll need to plug into your Mac. Still, if you need an Apple wireless mouse for MacBook Pro and don't have a large budget, this is an excellent choice.
What's great:
Not so great:
The Bluetooth mouse for Mac reimagined
The computer mouse hasn't changed that much since it was invented. Sure, now we have remote mouse and optic technology, but the basic design is still nearly identical to the very first version, which was a small, curved box with a button on the end.
The Logitech MX Vertical turns that classic design on its head — or at least on its side. Shaped so that your hand remains vertical during use, the MX Vertical relieves wrist strain and thus may be the best ergonomic mouse for Mac. Its wide base is stable and comfortable and its 4,000 DPI sensitivity makes it extremely precise for delicate work. If your wrist aches from repetitive stress, this idiosyncratic wireless mouse could be the one for you.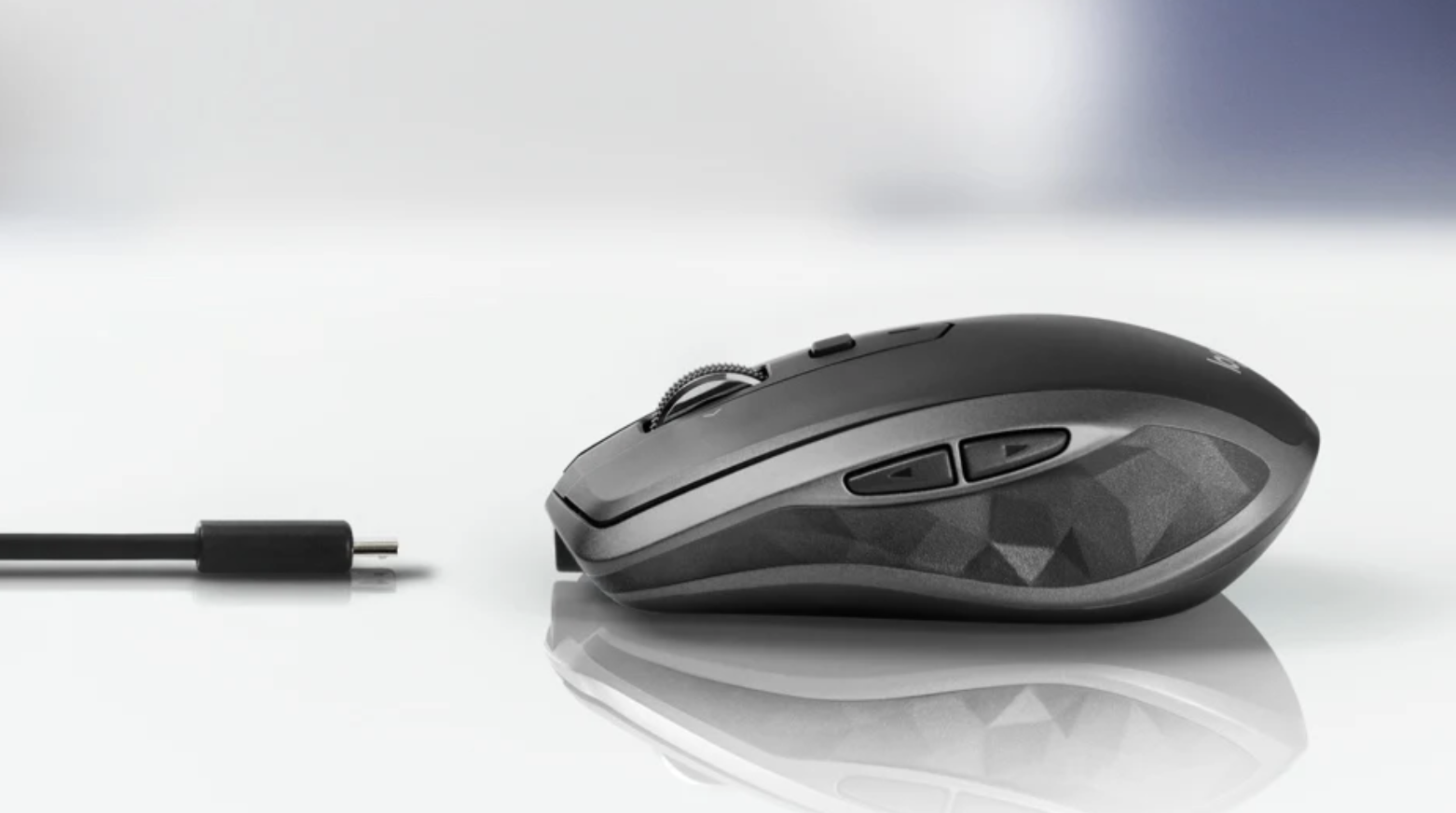 What's great:
Incredible comfort when you get used to it
Excellent tracking
Not so great:
Not for everybody
Expensive at $90
The best ergonomic mouse
If the MX Vertical is intriguing but not quite what you're looking for, check out the Logitech MX Ergo Wireless instead. It gives your hand a comfortable place to rest and remain with a trackball configuration, so you don't move your entire arm to use the mouse — all you need to do is roll it! This definitely makes it the best ergonomic mouse for those suffering from shoulder pain.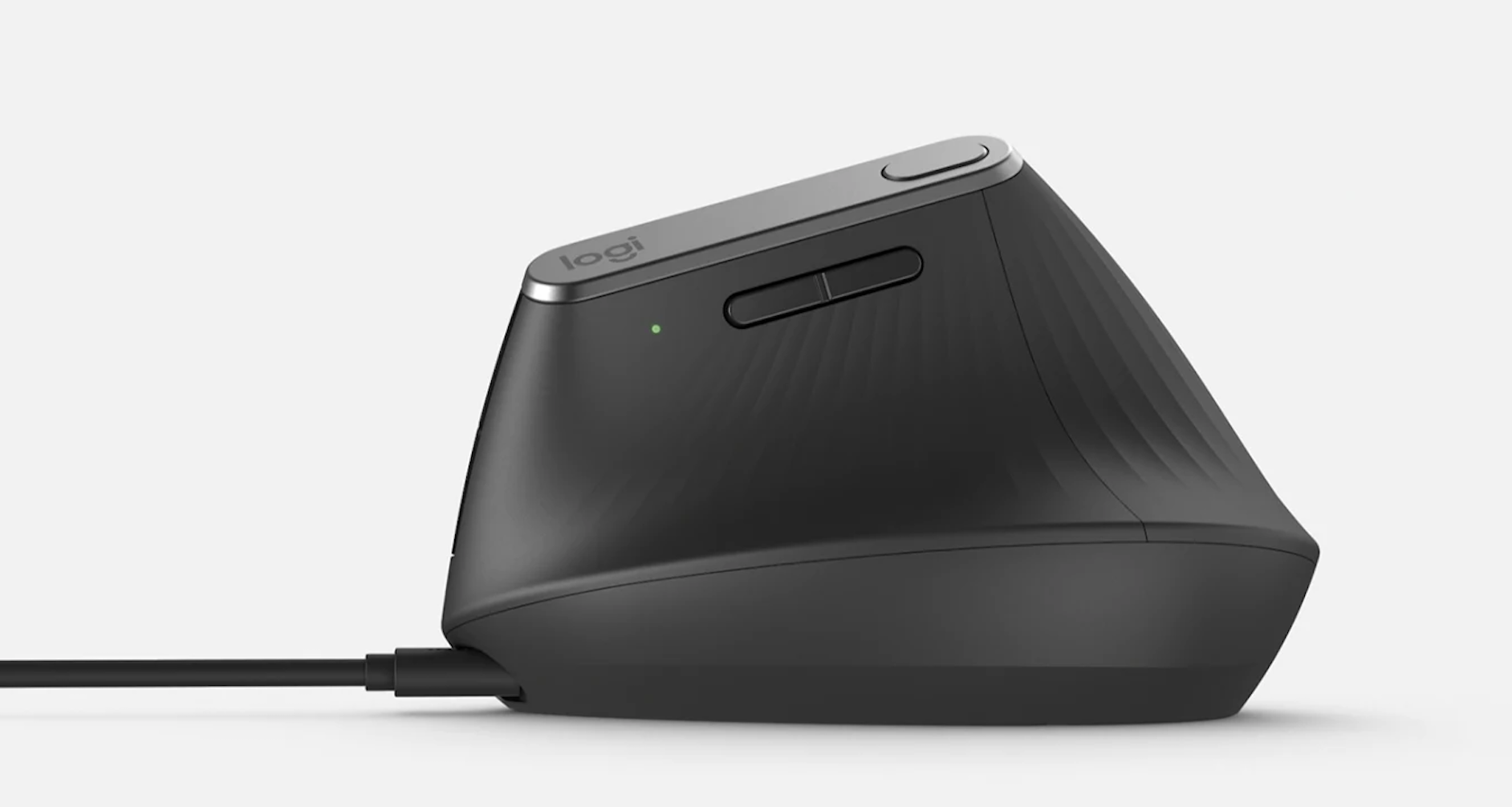 Trackball movement takes some getting used to, but once you're dialed in you'll find that this is an excellent wireless mouse for Mac.
What's great:
Excellent ergonomic design
Not so great:
Expensive at $100
Takes some getting used to
The best wireless gaming mouse
Gamers need precision, performance, and adaptability from their mice, and that's exactly what you'll find with the SteelSeries Rival 650. SteelSeries has been developing a reputation as a manufacturer that understands gamers needs, and that's reflected in its Bluetooth gaming mouse.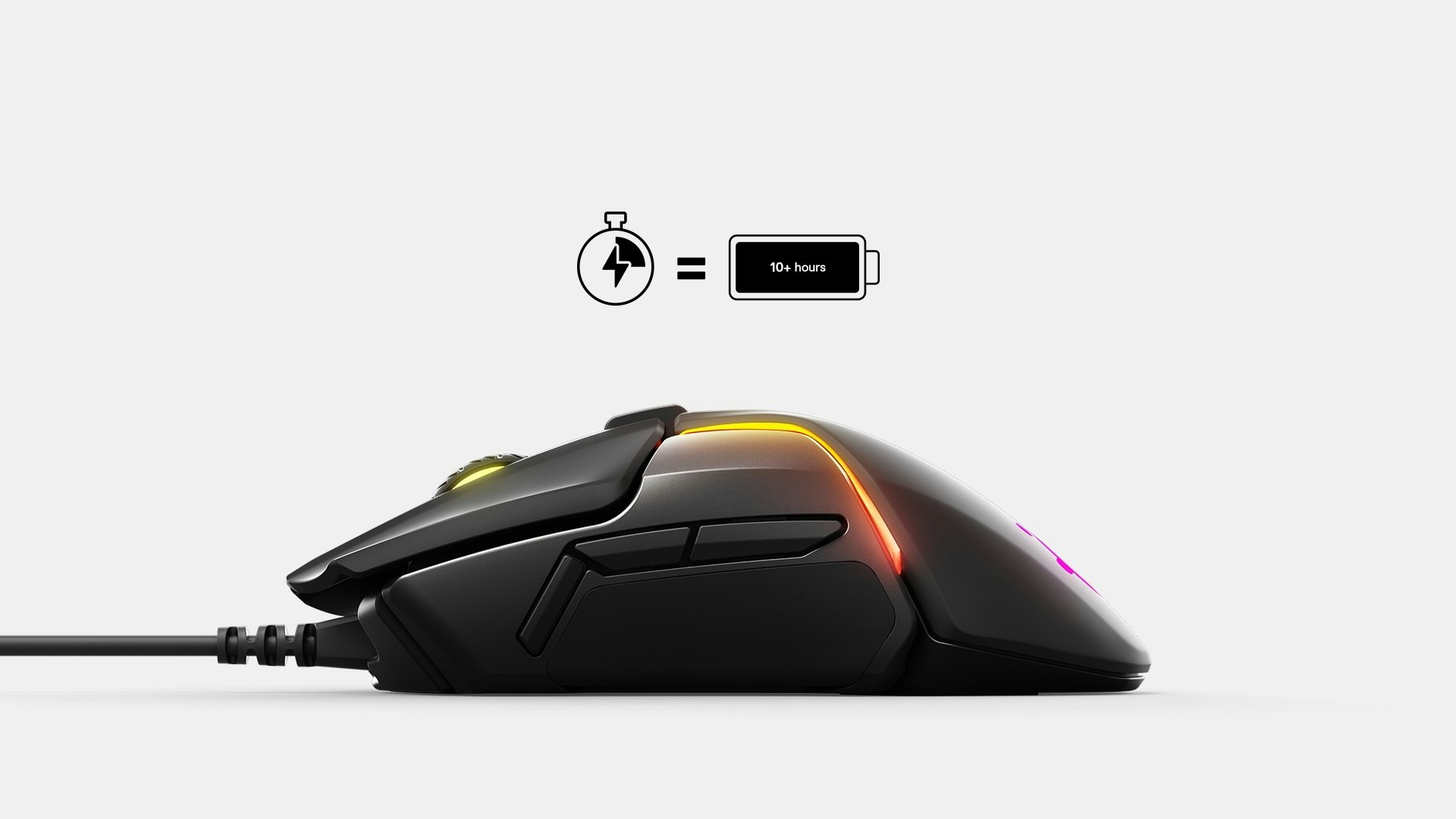 Lightweight, stylish, and with extremely responsive, customizable buttons, SteelSeries Rival 650 wireless mouse will have you snapping headshots and directing units with almost zero lag. It's a bit pricey at $120, but compared to other gaming mice with Bluetooth functionality, such as the Razer Chroma line, the Rival 650 is priced competitively, and will make you more competitive!
What's great:
Low-latency Bluetooth for competitive gaming
Incredibly responsive, customizable buttons
RGB Lighting (but also a minus)
Could the best wireless Mouse for Mac be your phone?
If you're stuck on a wireless mouse for MacBook Pro and can't make it to the store, check out Remote Mouse for your iPhone or Android. Remote Mouse uses the WiFi network to turn your phone into a combined keyboard and trackpad for your Apple computer. With fully configurable multi-touch inputs and more, Remote Mouse is a great solution for your Mac media center, letting you play videos or surf the web from your couch.
Make the most of your Bluetooth mouse for Mac
Bluetooth is great … when it's working correctly. If you have several Bluetooth devices connected to your Mac, you know that sometimes managing multiple connections can be tricky. Devices drop out, aren't recognized, conflicted, etc.
ToothFairy solves all that. This Mac utility streamlines Bluetooth management, making it easy to add and organize devices. As an added bonus, ToothFairy solves the problem of connecting AirPods with your Mac too, and even improves the sound quality of your headphones by using better audio codecs.

If you're living that wire-free lifestyle, ToothFairy is a must-have.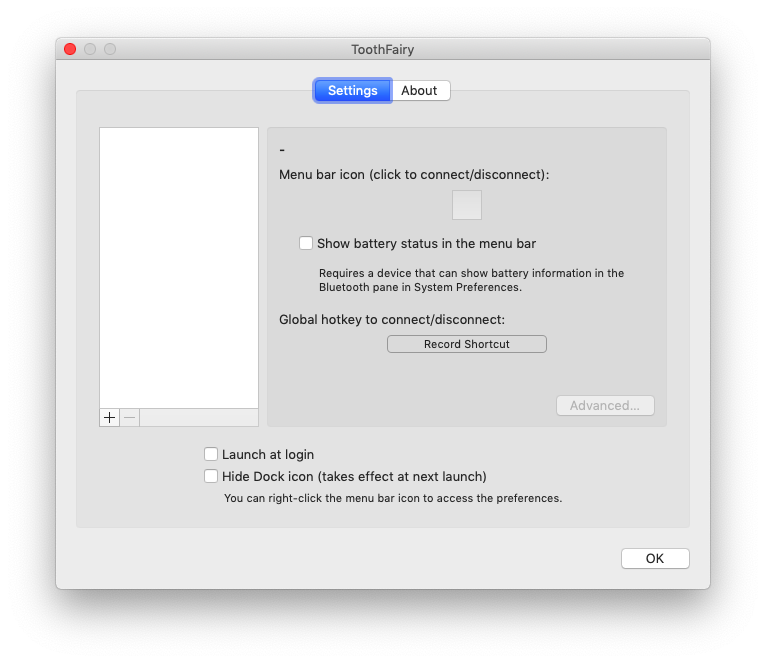 Which wireless mouse for Mac is right for you?
Above are all the best recommendations, but which one is right for you? Do you want the fast response of the SteelSeries Bluetooth Gaming Mouse, the ergonomic comfort of the Logitech MX Vertical or Ergo, the aesthetic beauty of the Apple Magic Mouse, or the all-around performance of the Logitech MX Master 3? If you know your needs then you can find the best mouse for Mac in no time.
Best of all, the apps mentioned here, ToothFairy, Remote Mouse, and BetterTouchTool, are available for you free during a 7-day trial with Setapp, a Mac app platform that has all the utilities you need to make your Mac life considerably more productive.