How to set up and use Apple AirTags
After Apple's recent "Spring Loaded" event, there's at least one new gadget you can gift your loved ones without depleting your budget. AirTags! Let's talk about the pros and cons of Apple's new tracker, how you can benefit from it, and whether it's worth the cost.
What is Apple AirTag?
AirTag is Apple's new $29 tracking device, a small circular tag you can attach to the valuable physical items, such as car keys or a backpack. You can track AirTags through your Find My app. This means, unlike their main competitor, Tile tracker, Apple AirTags are only useful for iPhone owners. You can personalize AirTags with custom engravings, text or emojis.
AirTags availability and price
Apple AirTags launch date is April 30, and you can pre-order them right now. One AirTag costs $29. There's an option to get a pack of four for $99. Note that AirTags don't have a built-in keychain loop, but you can purchase accessories separately.
AirTags compatibility
Most iPhones work with AirTags, some better than others. Thus, the latest iPhone 11 and 12 equipped with U1 Ultra Wideband chip will be able to detect AirTags faster than older models. You need to update your iPhone to iOS 14.5 for AirTags to work with your Find My app. Here's the full list of compatible devices:
iPhone 6S, iPhone 6S Plus, and iPhone SE
iPhone 7 and iPhone 7 Plus
iPhone 8S and iPhone 8 Plus
iPhone X, iPhone XS, iPhone XS Max, and iPhone XR
iPhone 11, iPhone 11 Pro, and iPhone 11 Pro Max
iPhone 12, iPhone 12 Mini, iPhone 12 Pro, and iPhone 12 Pro Max.
Setting up Apple AirTags
Ready to give it a shot? Here's how to get started with Apple AirTags:
Once you have your AirTag, open Find My on your iPhone to locate it (if you haven't used Find My before, you'll have to enable location tracking via Settings)
Tap Connect once your iPhone detects AirTag
Name your AirTag based on the item you'll attach it to (car keys, purse, etc.) and register it under your Apple ID
Check whether your AirTag appears in the list of tracked devices — you should now see its location on the map.
How AirTags track lost items
Just as you track your gadgets, you can see your AirTag's location on the map in Find My.
If the item you're tracking is within your Bluetooth range (around 40 feet), you can make AirTag emit a sound. This will help find it faster. iPhone 11 and 12 also have a navigation mode, giving you detailed instructions on how to get to your AirTag. If the AirTag is outside your Bluetooth range, you'll still be able to see it's last known location on the map.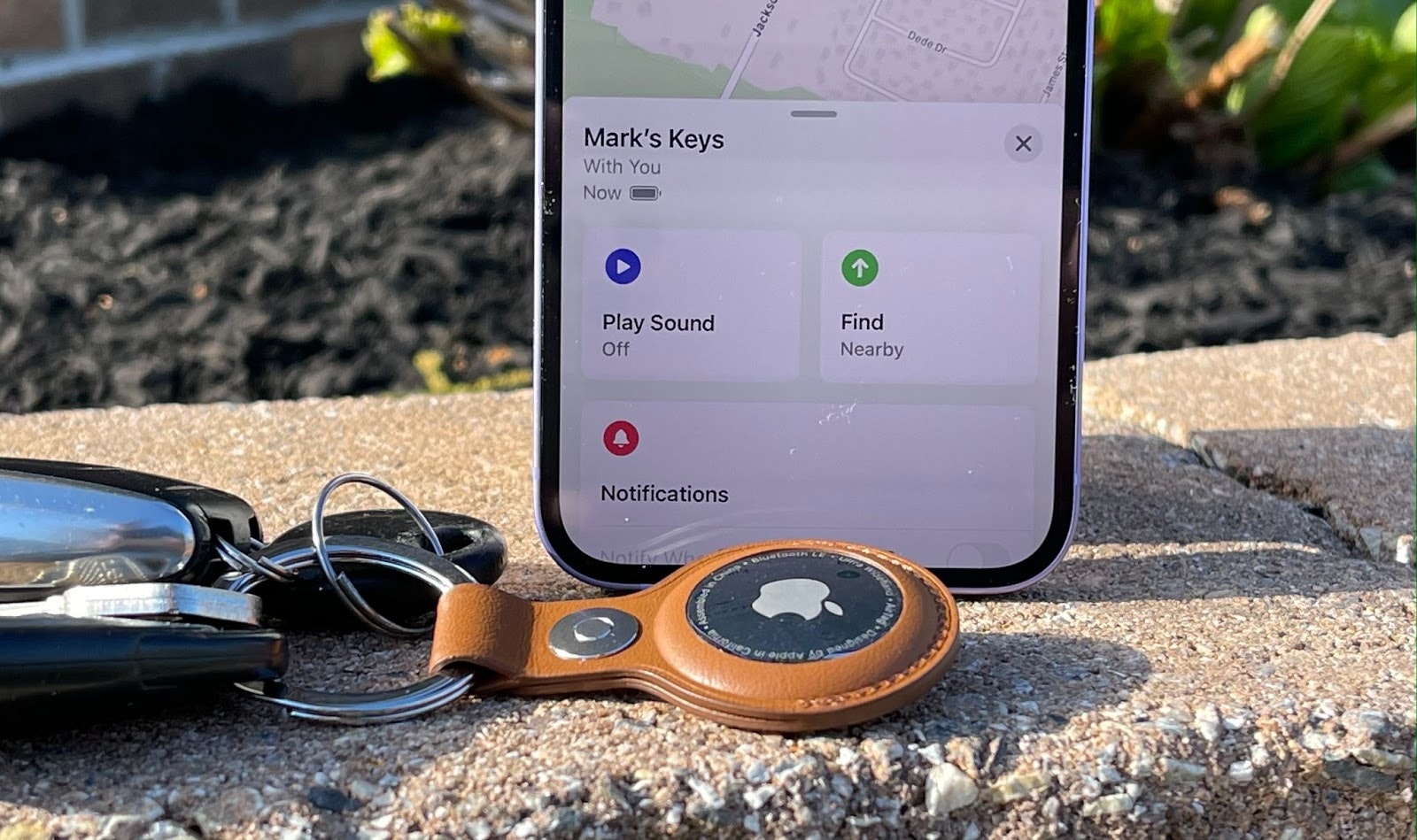 image credit: Tom's Guide
What you can track with AirTags
We looked into MacRumors forum, and it looks like everyone's losing/forgetting their keys. "Pair of keys" is the top answer people give when asked what they want to track with AirTags. That's a bit tricky though, because you can't attach Apple AirTags directly to a pair of keys — you need to have a case accessory. Apple's cheapest case costs $30, which is more than AirTags. So, let's just say the average AirTag spending will be more than $29.
The good news is you can track just about anything with AirTags, which is why it makes sense to get the AirTag 4 pack for $99. Here's just a few ideas (inspired by forum discussions):
purse
luggage
Apple TV remote
Kindle
backpack
your car in a parking lot
motorcycle or bike
work badge.
Someone even mentioned dogs and chickens, but Apple says AirTags have been designed to track items, not people or pets. Well, chickens are not exactly pets….Anyway, you get the point.
AirTag FAQ
Still have questions? Good, we still have answers.
What if I have no idea where my AirTag is? Put it in the "Lost" mode and your AirTag will alert people in the range. The person who finds your AirTag will then be able to scan it with their phone and see your contact information.
What if I've lost my AirTag and don't know about it? If your AirTag lays somewhere untouched longer than three days, it will start emitting sound.
Do I need to charge my AirTag? No, AirTags come with a replaceable battery. Reportedly, one AirTag should last for about a year.
Can someone switch off my AirTag? That's possible, but only if they remove the battery.
Can someone use AirTags to track my location? Luckily, Apple made it impossible. If there's an unknown AirTag (the one not linked to your Apple ID) moving with you, you'll receive a notification.
Do I have to pay for the engraving? No, you don't. One side of your AirTag can be engraved with text, numbers, or emojis for free.