iMazing Alternative: get more control over the iOS data on your Mac
iMazing is a hardworking device management utility that gives you more control over the data on your devices. It serves as a workaround for the usual sync process between your Mac and your iOS phones and tablets, letting you directly access photos, texts, contacts, and more. It also doubles as a backup manager, letting you create, encrypt, and save multiple versions of your iPhone for safekeeping.
Choose iMazing alternative app to manage all your iOS data on your Mac
Discover the best features of the iMazing app for managing iOS devices, and backups right on you Mac, and compare them with the powerful features of alternative tools.
Accessing Device Data
In the app's main window, you'll see an image of your device and a breakdown of its contents. To manage the data on your device, click on the data type you'd like to work with. The right-hand panel will then display the data as it appears on your device. To import or export a file or group of files, select them and click the appropriate button at the bottom of the panel.
Note that you can choose to import or export to or from a native mac application like iTunes or a folder of your choice.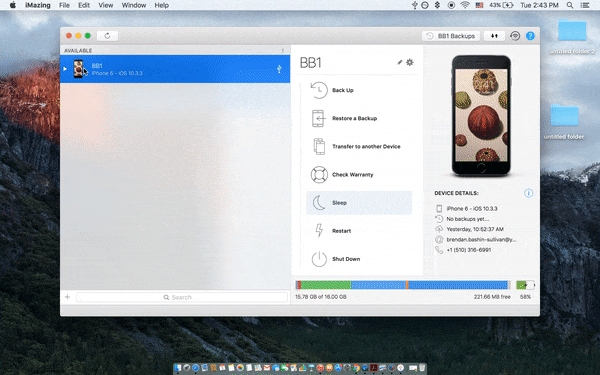 We've picked the great alternative to manage your iPhone files and folders on a Mac - AnyTrans: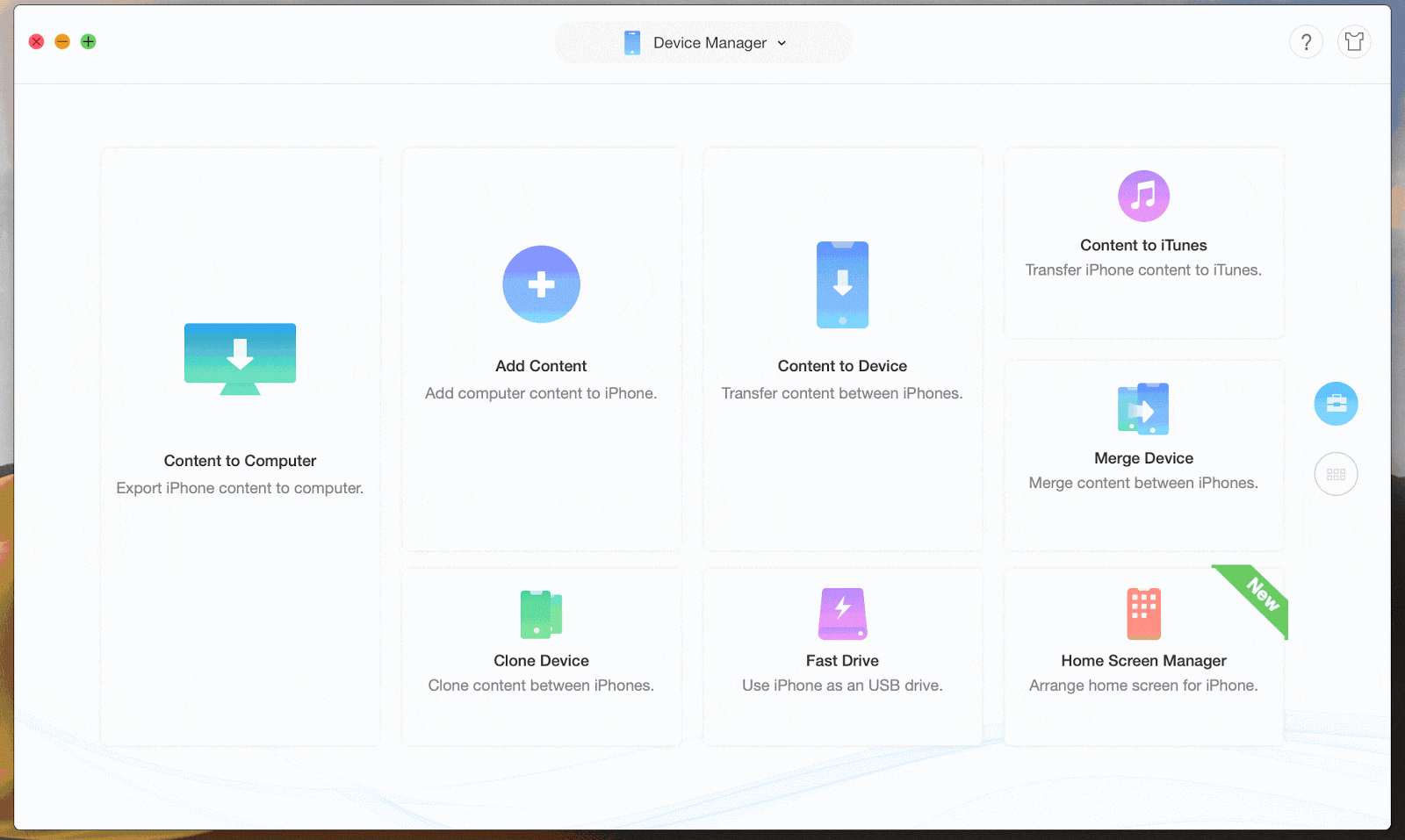 Backing Up Your Device
To backup your iPhone or iPad, click the "Backup" button on the app's main screen. Before the backup starts, you'll be given a page of options so that you can set your preferred conditions. To change any aspect of the process, including location, encryption, and archiving, click the relevant button and make the necessary changes. When you're ready to proceed, click "Back Up."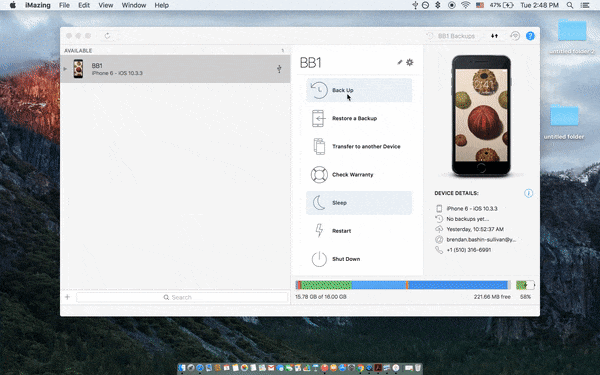 The iMazing app makes it easy to restore your device from any saved backup. Click "Restore a Backup" and choose the saved version you'd like to restore. When you're ready to proceed, click "choose."

All backup options looks much easier in AnyTrans: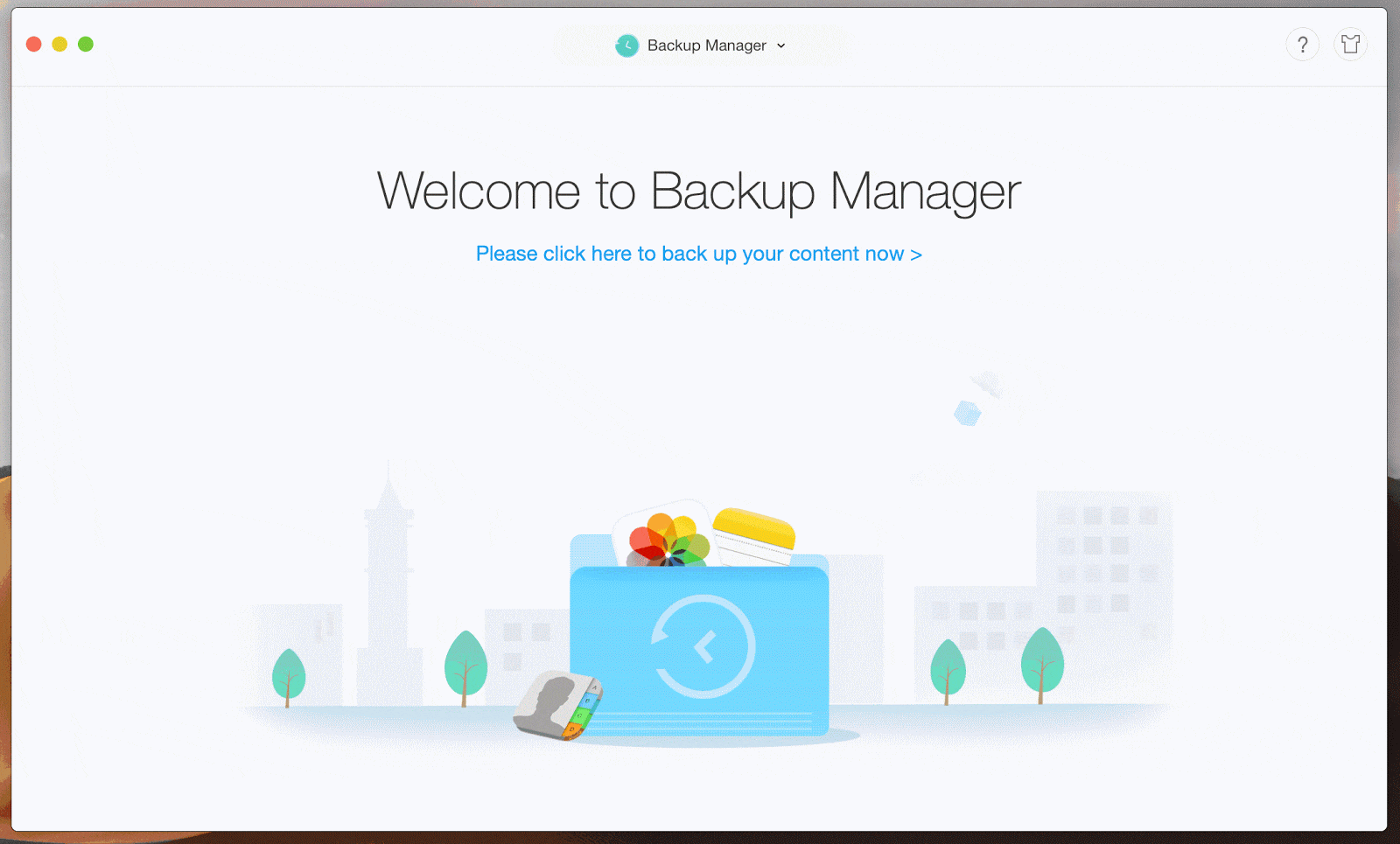 Managing iOS
The main panel also provides some useful services for your device. It will keep track of the latest version of iOS and help you to install it if you're ever out of date. To do so, scroll through the menu and click "Update to iOS 10.x." Then click the "Update" button on the next screen. You can also restore iOS and erase all content on your device with the relevant buttons.
iMazing app works around the usual sync process to give you unprecedented control over all of your Apple devices. Take advantage of its boundary-breaking features to back up and store your data however it suits you.
We're thrilled to have the great iMazing alternative app - AnyTrans - join the Setapp family. Sign up and get full access to best Mac software.