The full guide about how to change Apple ID email
Your Apple ID may be the first email you used when singing into an iPhone. Over time, we bet you've outgrown that email, but suffer with it on your iPhone, iPad, and Mac.
Don't worry! We'll show you how to change Apple ID email to anything you like, ways to manage your AppleID email, why changing email on Apple ID may be important, and whether the Apple ID change email protocol will also change iCloud email.
What is Apple ID
Your Apple ID is an email-based authentication login for your iPhone, iPad, and the Mac. It keeps you signed into a single account on all devices, which syncs your information via iCloud, allows you to handoff information between devices with ease, and keeps apps and services loaded onto your hardware.
You can still use Apple hardware without an Apple ID, but your experience will be severely hampered.
When you login to your Apple ID on any device, it syncs that hardware with your iCloud account, and adds the device to your list of devices associated with your Apple ID. By simply logging into a new iPhone, iPad, or Mac, all of your Reminders, Notes, Mail, Pages, and iCloud settings will be the same as your other devices.
It also helps you manage your cloud-based life from the device you're signed into.
Reasons to change Apple ID email address
Before we tell you how to change iCloud email or change Apple ID email, let's discuss why you may want (or need) to:
You simply want to. You may be using an old email you setup when you were young, and the email address may be – well, not representative of who you are now. If you just want to change your email address to something more professional or adult, you can.
Your email provider is shuttering. Email may be ubiquitous, but not all email providers are as reliable as Google or Apple. Smaller email providers may shut down, and if your Apple ID is linked to that email address, it's a smart idea to change it as soon as possible.
You don't want to use the email anymore. Maybe you really want to get away from all Google services, so you need to change your Apple ID to something besides a Gmail address. It's no problem!
You are using the same credentials. Remember your Apple ID is an email address and password, but you should never re-use passwords – and your Apple ID password should never be the same as your email (or any other) password. If this sounds like you, changing your Apple ID to a new email and changing your password to something secure may be the right choice.
It's better to keep all things Apple. If you are using a Gmail, Yahoo, Hotmail, AOL, or other email as your Apple ID email, that's fine. Many users want to use an iCloud email to keep their Apple life completely separated from everything else.
Change your email address from Apple ID
Ready to know how do you change your Apple ID? We'll show you!
Visit applied.apple.com from any browser
Enter your Apple ID and password
Select the arrow icon next to the password entry field
Verify your identity with two-factor authentication (if enabled)
Tap "Edit" next to "Account"

Select "Change Apple ID"

Enter a new email address in the dropdown window
Select "Continue" (Note: A verification code will be sent to the email address you entered)
Open the email from Apple
Select "Verify email address" in that email
Enter the verification code at applied.apple.com
Select "Verify"
Select "Done"
It's a long process, and there are many pitfalls. We suggest ensuring you have access to your email as you're changing your Apple ID email to ensure you receive the verification email immediately.
What to do if your email address is already being used with an Apple ID
If the email address you're trying to change your Apple ID to is already in use as an Apple ID email, there are a few things you can do.
First, you need to make sure the email address you entered is one you own and have access to. You should also create a third email account in case you need to play the shell game with your Apple ID credentials and use that third email temporarily.
Once you have access to the email you want to switch your Apple ID to and from, follow these steps:
Go to iforgot.apple.com in any browser
Enter the email address "already in use"
Select "Continue"
Choose "I need to reset my password"
Select "Continue"
Select "get an email"
Select "Continue"
Open the email Apple sends that email address, and select "Reset now"
Enter a new password for your Apple ID
Re-enter the password
Select "Reset Password"
These 11 steps disassociate your "in use" email from an inactive Apple ID account. With access, you can now proceed to use that third email address we advised you to get for this Apple ID account.
With the email you want to use for your Apple ID account disassociated from some old Apple ID account, you're free to add it to your account.
One of the core points in all this is access to email. Apple sends verification emails for adding, removing, and verifying your Apple ID email – even when you're trying to remove it from your account. One of the best email clients for Mac is available for free for a limited time, and you should definitely give it a try.
Canary can handle multiple email addresses with ease, helping you manage all your Apple ID email accounts from one central app. Its focused inbox lets you breeze through a cluttered inbox quickly, and it surfaces the most relevant emails to the top of your inbox as it learns your preferences and needs.
Email can be manually or automatically encrypted with Canary, and you have the ability to quickly unsubscribe from newsletters and other junk mail with a simple tap of your trackpad.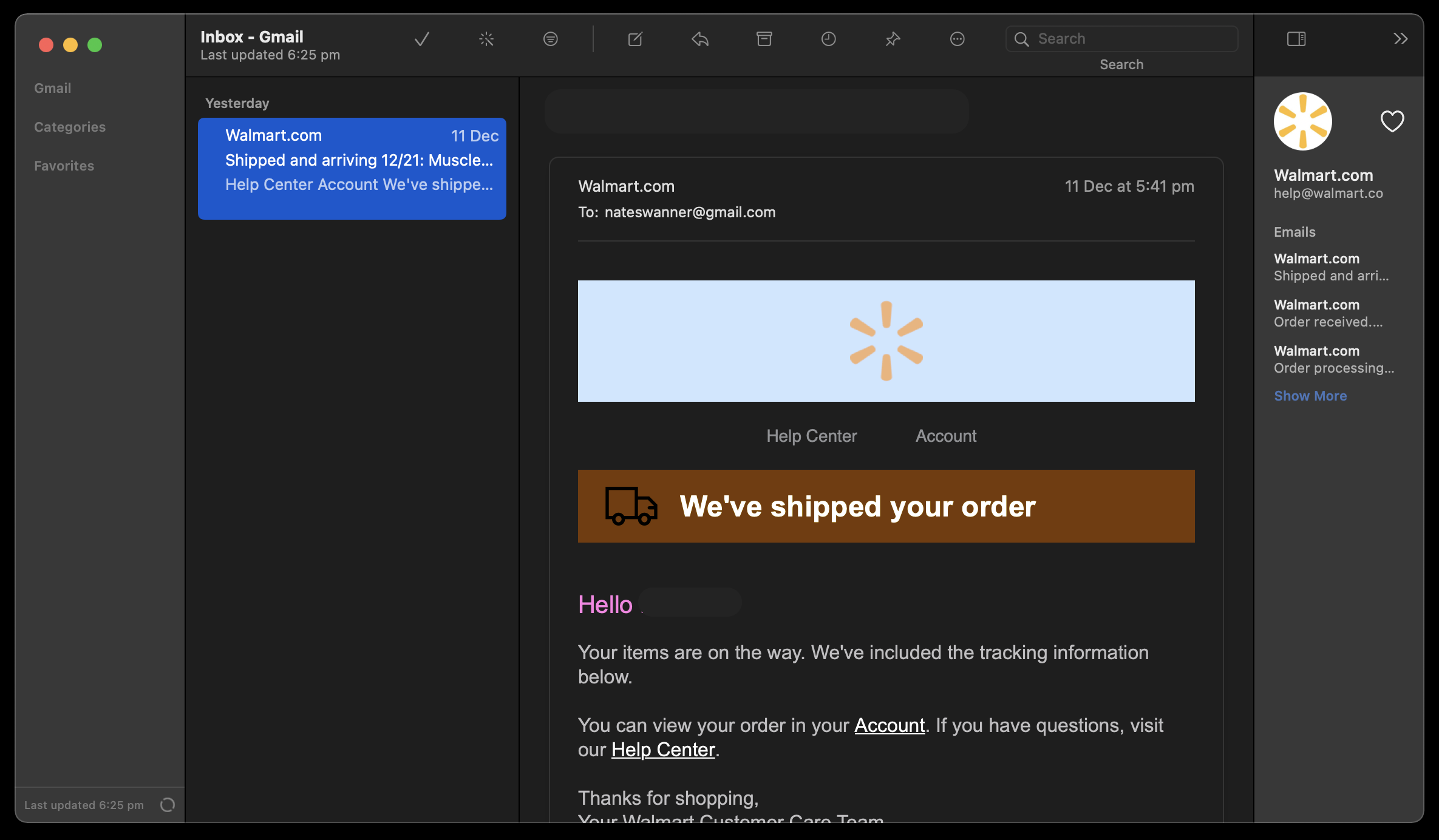 How to change your Apple ID on iPhone
A Mac or web browser aren't necessary to change your Apple ID; you can do it right on your iPhone in the Settings app. Here's how:
Open the Settings app on your iPhone
Select your name banner at the top of the screen
Select "Name, Phone Numbers, Email"
Next to "Reachable at" select "Edit"
Tap the red 'subtract' icon next to your name, then "Delete" on the right side of the screen
In the popup screen, select "continue" to verify you want to remove your existing email and add a new one
In the new screen that appears, enter the email address you want to use for your Apple ID
Confirm your new address via the email Apple sends to your new Apple ID email address
Because your Apple ID is linked to so many services in the cloud, you should create a backup of all your data before changing an Apple ID. For this, we suggest AnyTrans.
AnyTrans creates a secure, wired link between your Mac and iPhone, which allows you to directly backup all of your iPhone or iPad data directly to your Mac, or a drive connected to your Mac. You can backup your entire iPhone, or choose specific items (like music, or photos) to backup. This is a sensational option if you're starting fresh with a new Apple ID and want to load old data into your new account.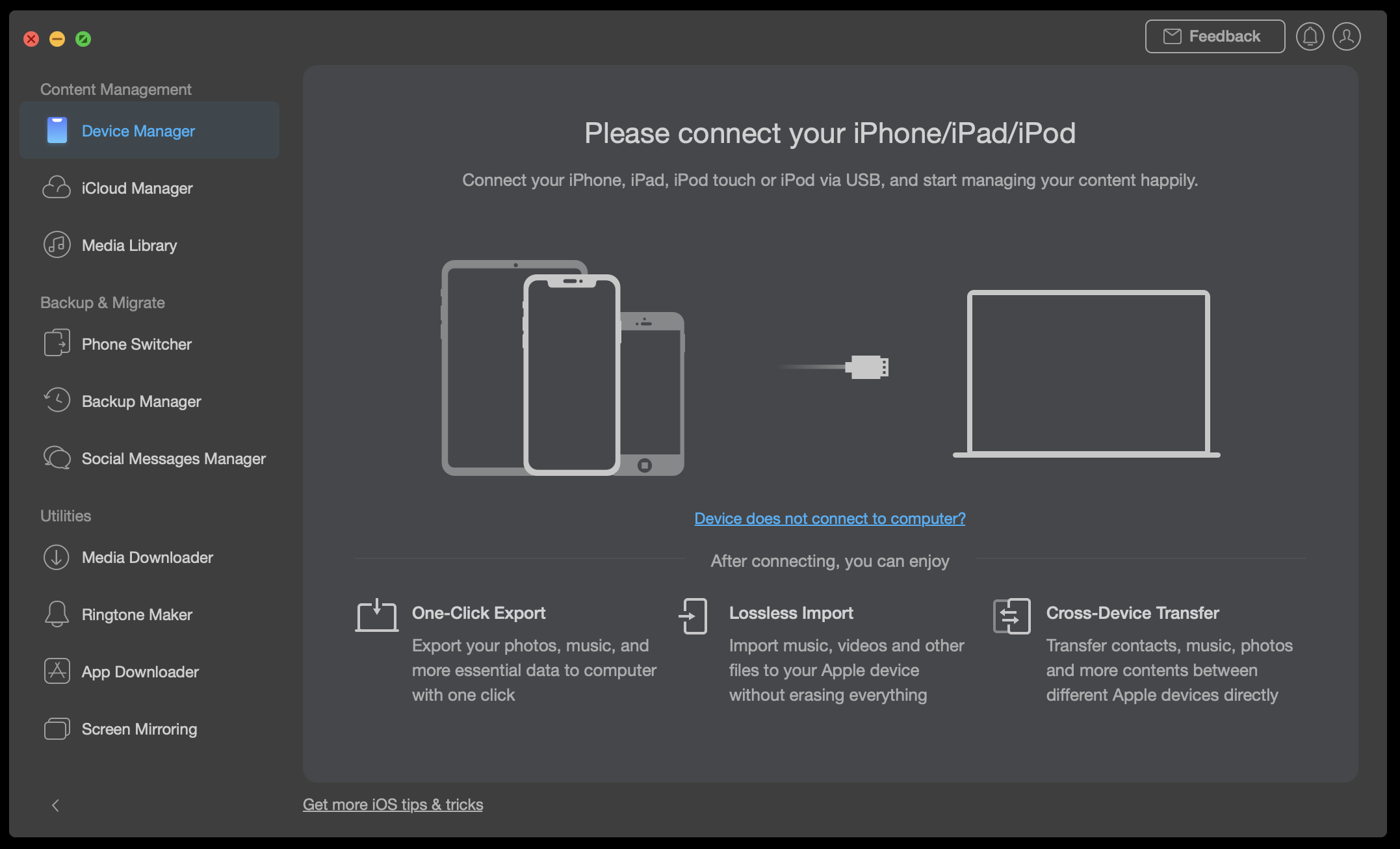 Photos take up quite a bit of storage space. Before you follow through with a backup, run Gemini for iOS and macOS.
Gemini is dedicated to finding duplicate files on your Mac, and focuses on the Photos app on your iPhone. If you're going to back photos up, Gemini can find duplicate and similar images, greatly reducing both your backup size and the room Photos occupies in iCloud should you decide to re-add the images to your new Apple ID later on.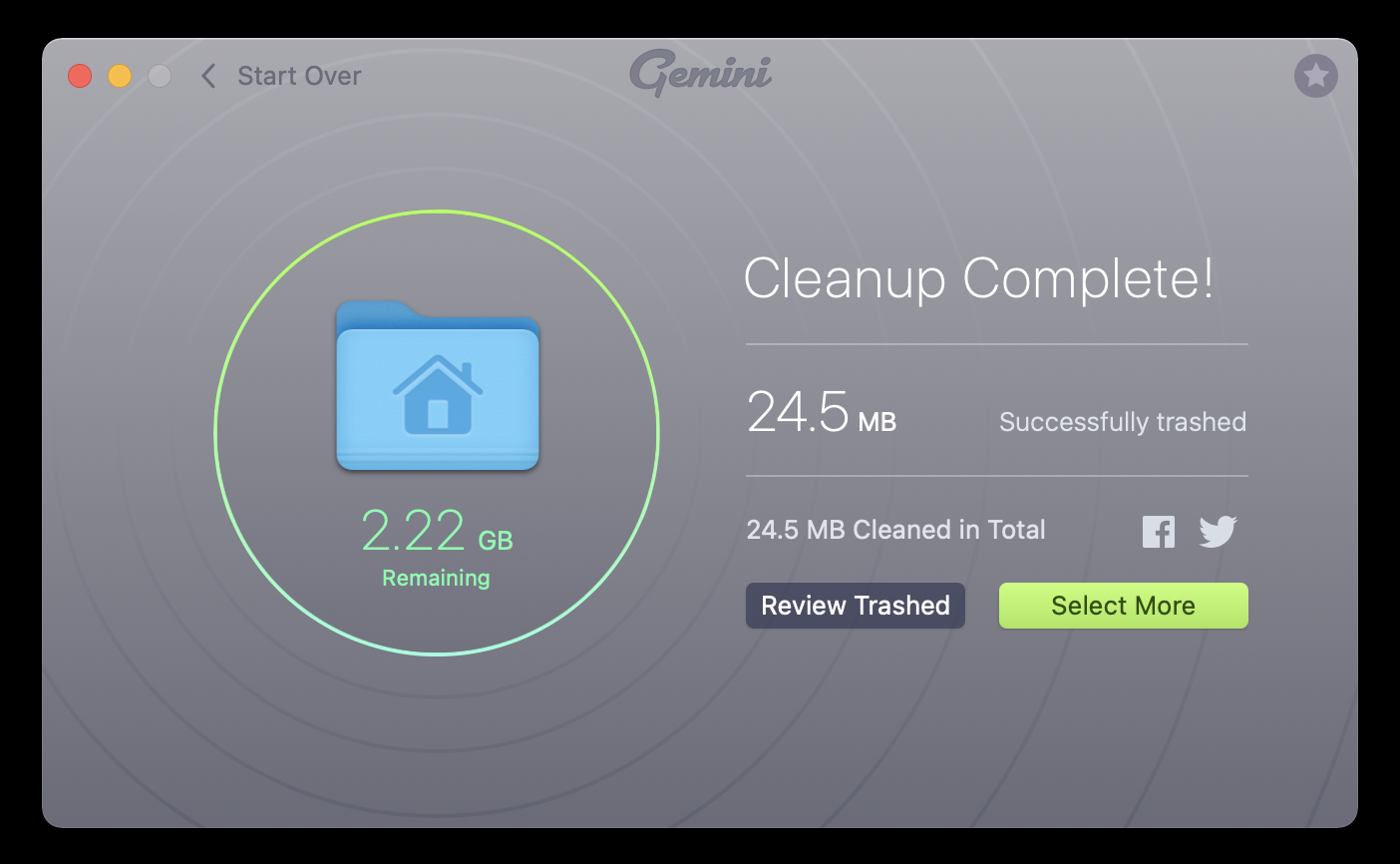 Conclusion
Your Apple ID may be the core of your iOS, iPadOS, and macOS experience. Without a working Apple ID, your experience will be really hampered.
Changing your Apple ID suspends your account access for a short while. As you switch, your account will remain in limbo for a bit, so access to your email addresses is vital. Canary for Mac is one of the best email clients available, and its support for multiple accounts will make switching a snap.
Canary, Gemini, and AnyTrans are all available for free during a trial of Setapp, the most complete suite of productivity apps you can get for your Mac. Alongside these three amazing apps, you'll have access to over 200 other incredible Mac apps spanning just about every category you can think of.
When the trial period ends, continuing your unlimited access to the Setapp suite of apps is only $9.99 per month. It's a sensational offer, so why wait? Take advantage now!