How to fix your Mac can't connect to iCloud issue
If you use your Mac every day, it's likely that various iCloud services have become integral to your workflow. There's iCloud Drive on Mac for all the files and folders to be safely backed up online and easily accessible across your Apple devices. There's Mail, Calendar, Contacts, Notes, Reminders, FaceTime, Messages, Photos, as well as Pages, Numbers, and Keynote. There's even geo-tagging functionality you can use with your friends and a special tracker for all your MacBooks, iPads, and iPhones.
In some cases, however, you might find out that you can't sign into iCloud on Mac, getting an unknown error occurred iCloud message. This could be especially frustrating since not being able to access iCloud for Mac has the potential to ruin your day. So how do you resolve the issue? Let's start with why the iCloud unknown error appears in the first place.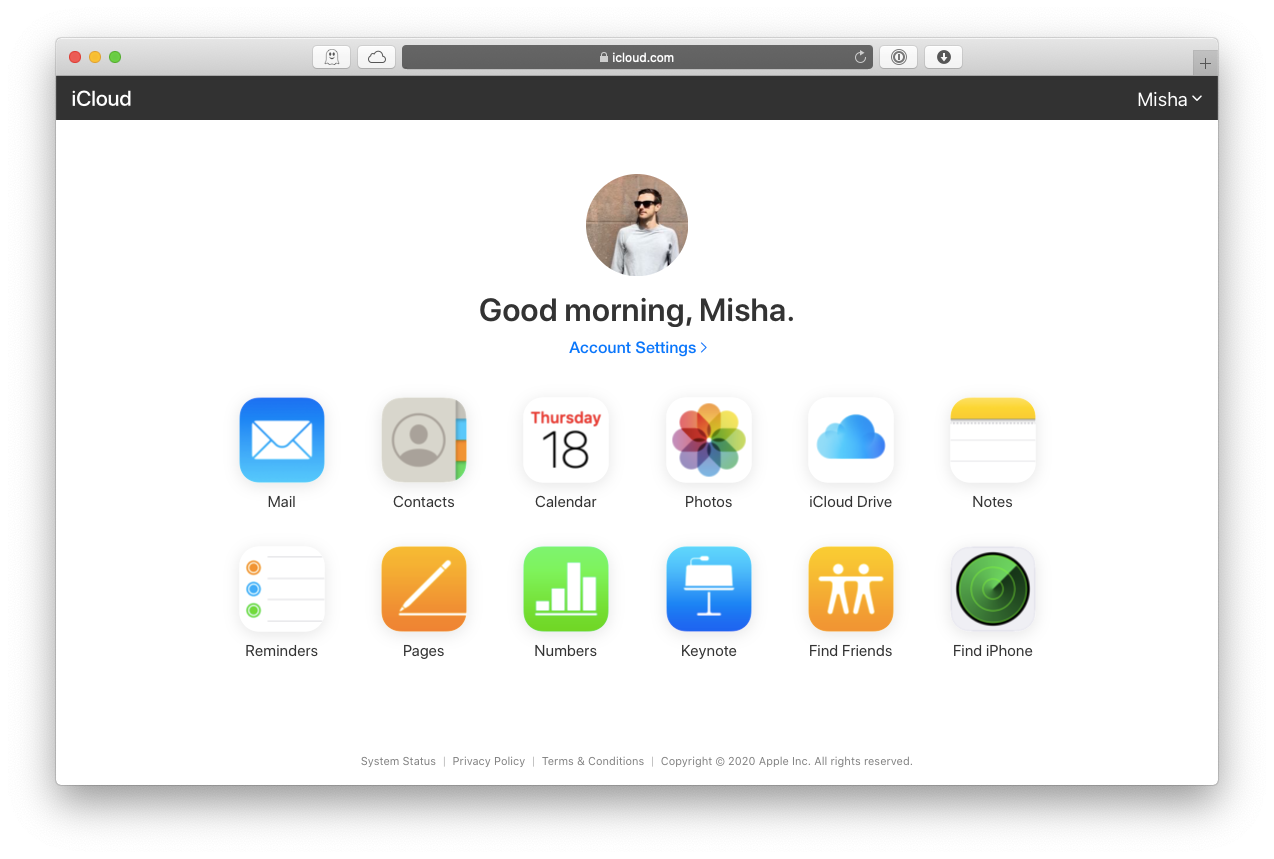 Why your Mac can't connect to iCloud
It all happens so suddenly and seemingly out of nowhere. You might be working on some important project when you get redirected to your Desktop and the message saying "This Mac can't connect to iCloud because of a problem with email or password or Apple ID" appears.
The first thing you need to do to verify that this problem isn't just a glitch is to open System Preferences ➙ Apple ID. If you get the error along the lines of "account details could not be opened because of an error connecting to iCloud" it means that something is in fact wrong and you should proceed to finding an optimal solution.
As the error is quite uncertain and ambiguous — it could be Apple's servers that are down or your internet connection or some sort of a macOS error — you need to try a few different approaches to come up with a robust and holistic solution.
Restart your Mac
The easiest thing to do when you encounter any systemic issue is to simply restart your Mac. Often, various scripts and processes in your Mac could start interfering with each other, causing one or more apps to display some sort of errors. Restarting your Mac would restart all those processes and hopefully resolve any issues.
To restart your Mac properly:
Quit all the active apps, either by selecting Quit from the menu bar or using the QuitAll utility
Click on the Apple icon in the menu bar and choose Restart
Keep the "Reopen windows when logging back in" unchecked
Hit Restart.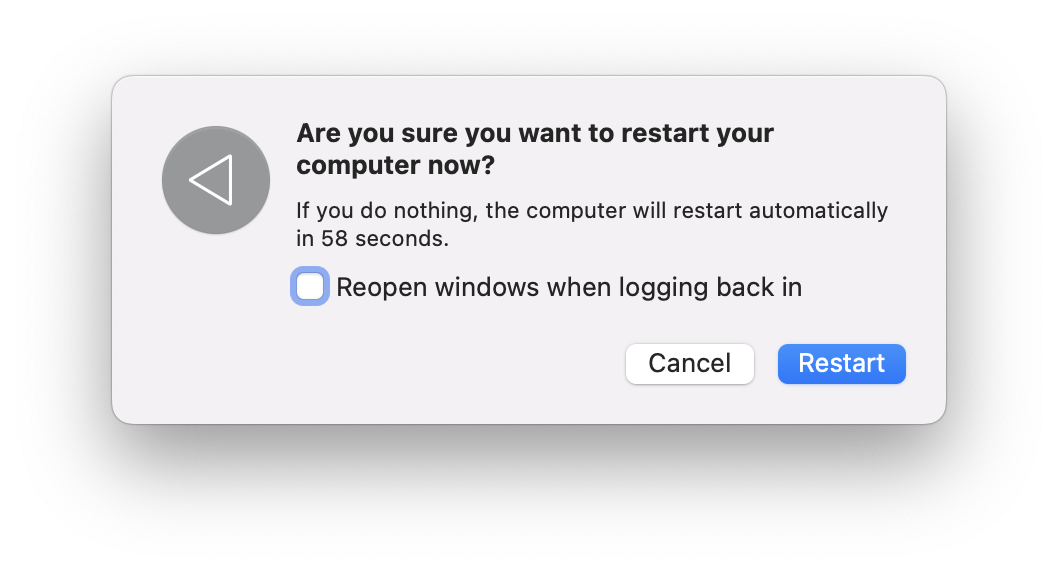 Change your Apple ID password
The next step in figuring out why your Mac can't connect to iCloud is to try and sign into your Apple ID online. If successful, you should also change your password to force iCloud on Mac to accept your new credentials:
Visit appleid.apple.com
Enter your Apple ID and password
If you have two-factor authentication enabled, click Allow on your other trusted device and enter the 6-digit verification code
Click "Change password…"
Type in your current password and your new password twice. Check the box to "Sign out from devices and websites which are using my Apple ID." Click "Change password…" once again.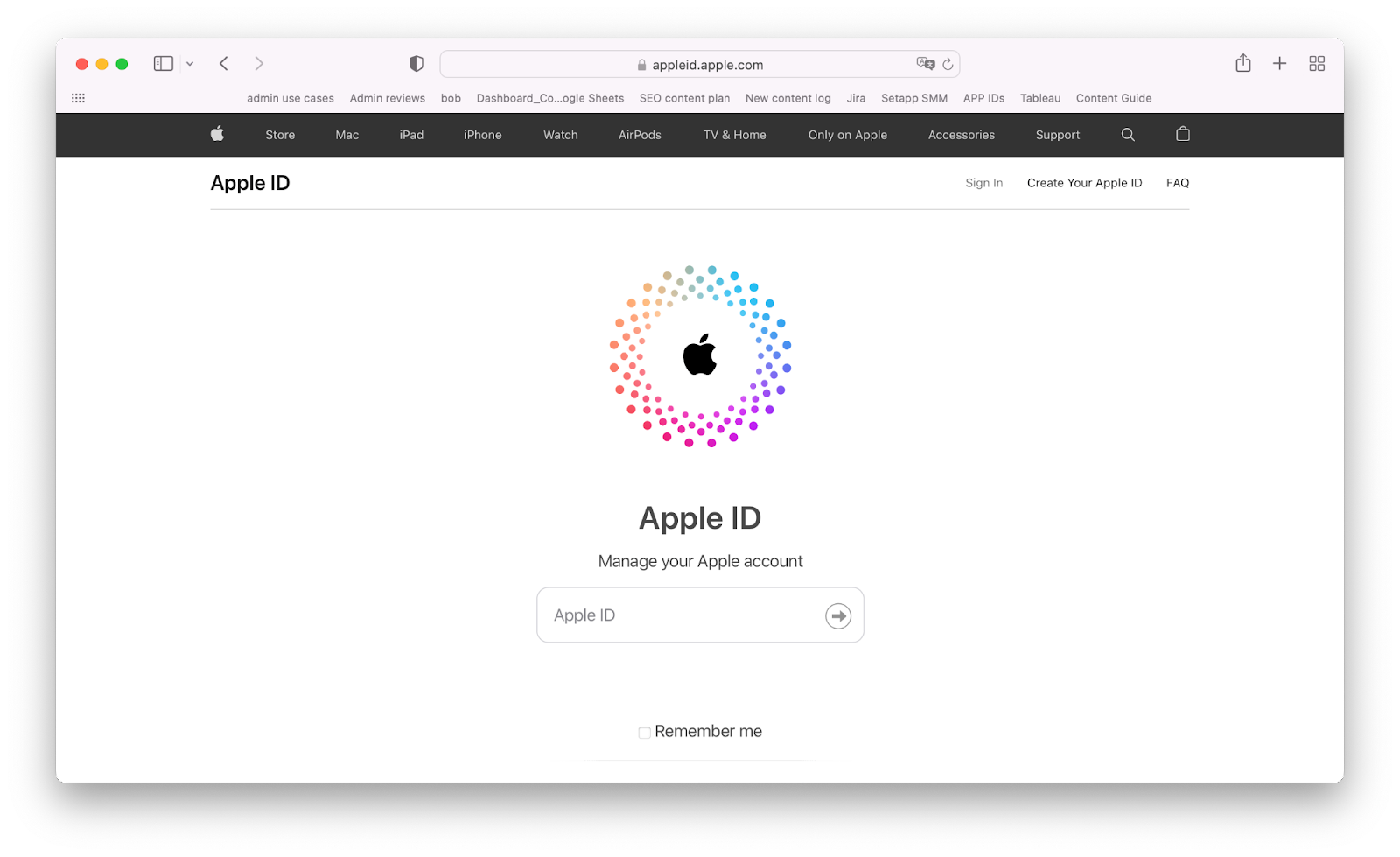 Now you should try to log in to Apple ID once again and, hopefully, it lets you through. But before you do, let's make sure you never forget or misplace your login credentials ever again by using a robust password manager.
Secrets is one of the most secure digital password organizers around. It not only keeps and encrypts your current logins but also helps you come up with new ones, up to the specifications of any complexity. With Secrets, you just need to remember one password to get in to ensure your information is 100% safe across the web. Passwords, usernames, credit cards, private notes — Secrets stores it all.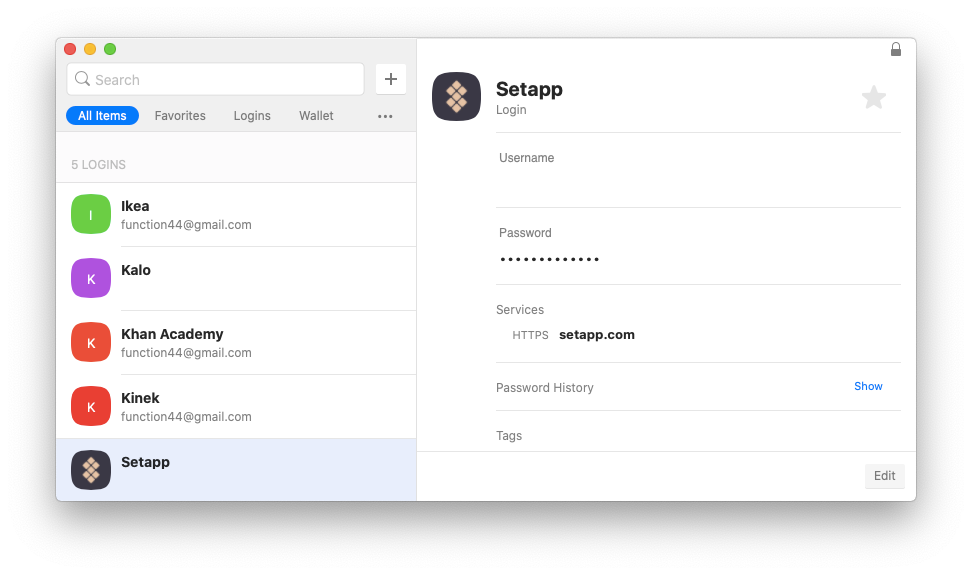 Sign out of iCloud on your Mac
If the iCloud connection issue persists even after you've changed your Apple ID password, try signing out of iCloud on your Mac and signing back in:
Access System Preferences/System Settings
Navigate to Apple ID > Overview and click Sign Out
Choose if you want to keep a copy of your data before signing out — it's not necessary because you'll sign back in soon
Quit System Preferences and then open them again
Go to Apple ID and sign in to iCloud.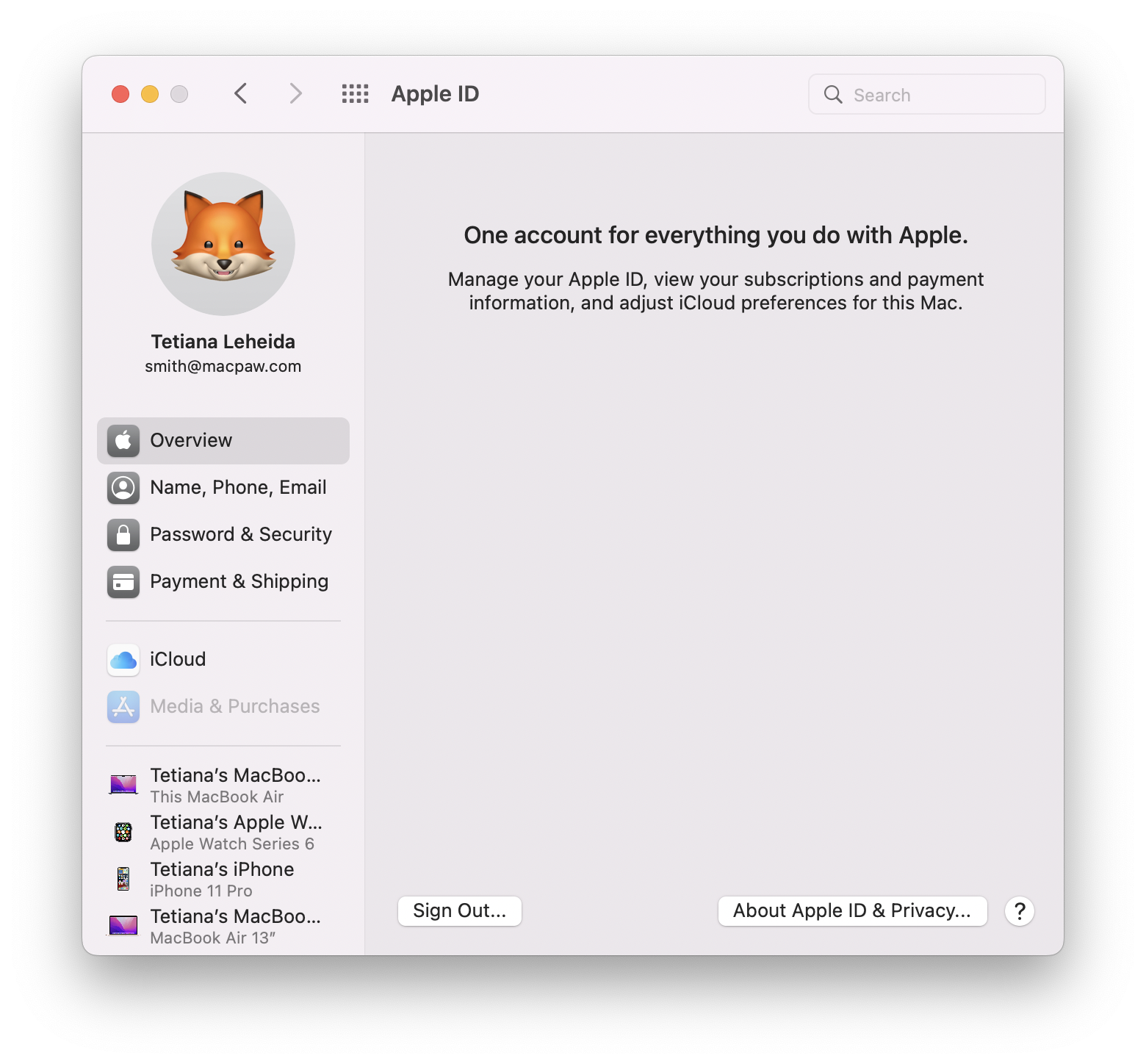 Test your internet connection
If restarting didn't help, the problem could be with your internet connection. In case you use WiFi, try to switch to an Ethernet cable to see if you get the same error message. Then test your internet speed overall:
Open the menu bar app of CleanMyMac X
Click on the network module
Choose Test Speed and wait a few seconds.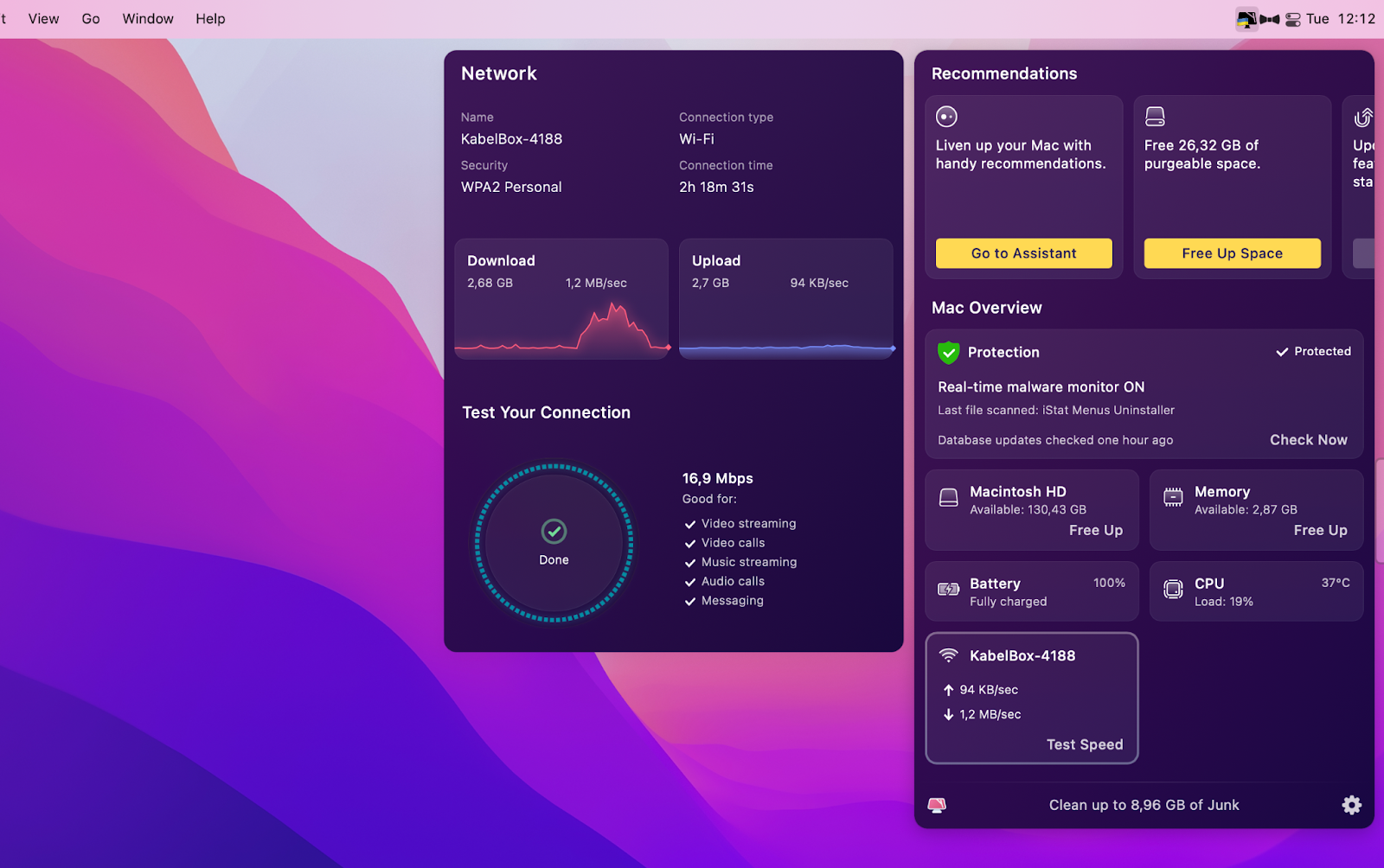 Your results should roughly be in the vicinity of the stated speed on your internet service provider (ISP) plan. If your internet speed is okay, there could still be an issue with network stability due to channels overlapping, or other things. You can use a tool like WiFi Explorer to investigate it:
Open WiFi Explorer via Setapp
Select your network from the list
Check Network Details and take note of things like signal quality and noise. If those seem okay, try sorting available networks by channel and make sure your network is not sharing a channel with two many other networks.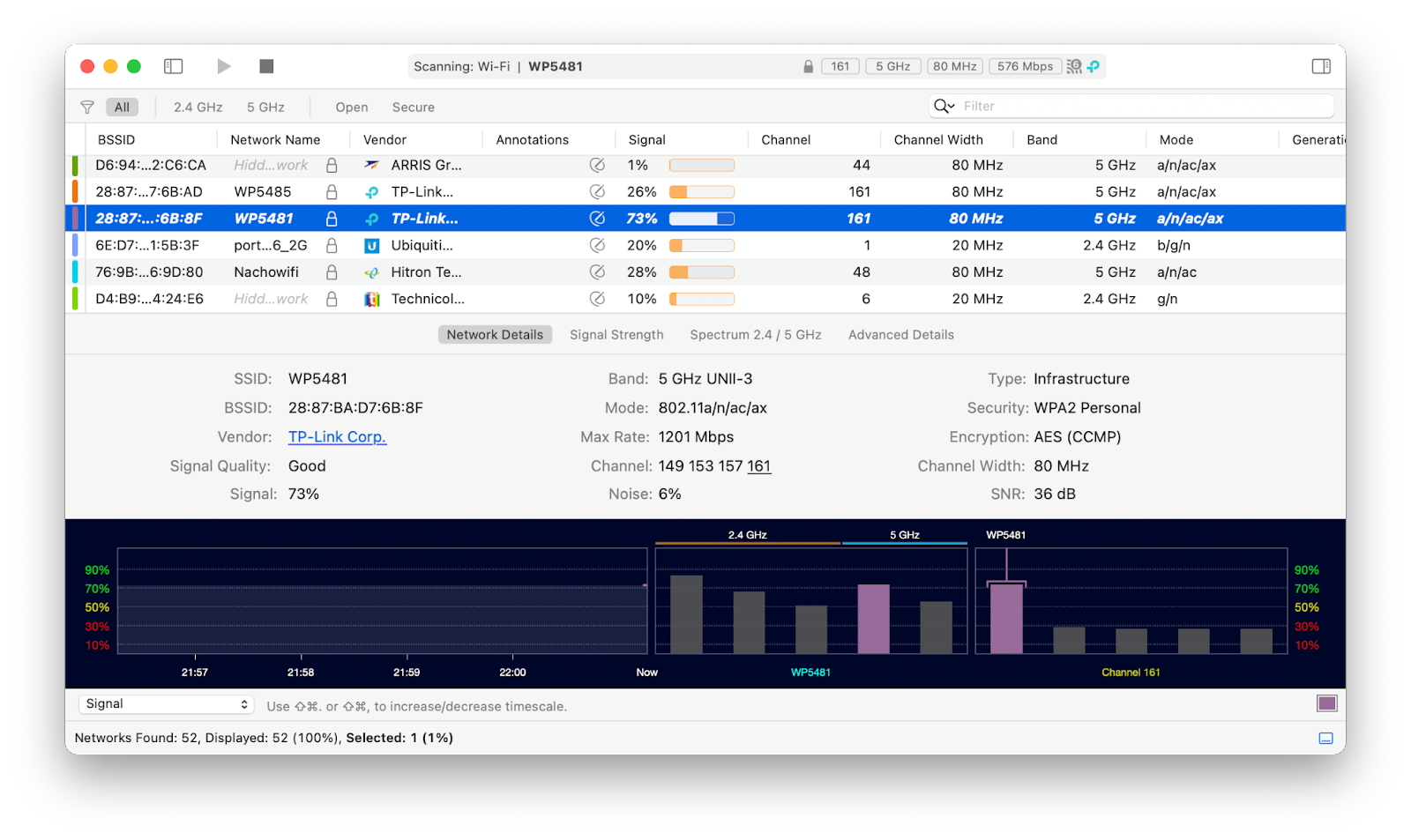 Change the Date and Time
If you still can't sign in to iCloud on Mac, it means that the iCloud unknown error is more persistent than a simple glitch. A few years ago, a bug connected to the discrepancy in time zones was widely reported. Why not try fixing it? It's simple:
Open System Preferences > Date & Time
Check the box next to "Set date and time automatically"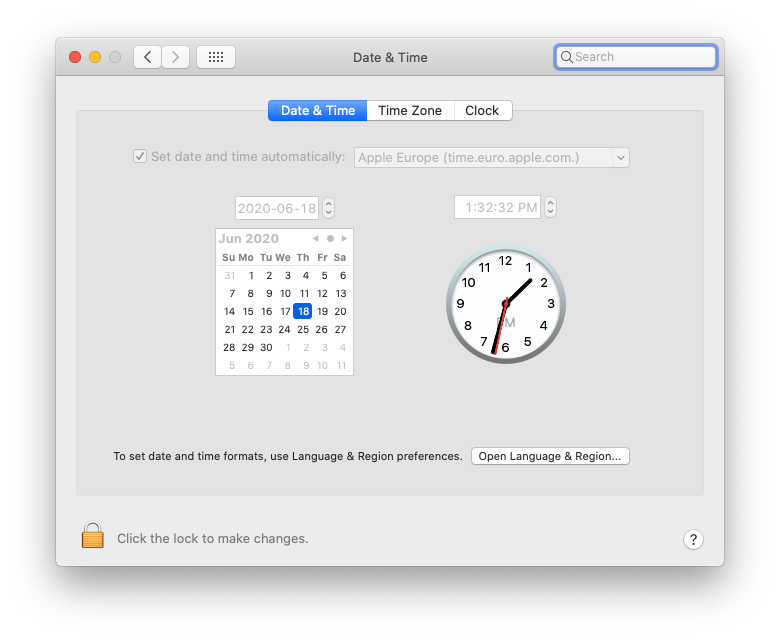 Now the timing of your Mac should work well with the timing on Apple's servers, and the issue could be resolved.
Check Apple's server status
When you made sure that your internet is fine, it could also be that there's a rare glitch in the Apple's servers themselves, which, although rare, does actually happen:
Open apple.com/support/systemstatus
Notice if any of the iCloud for Mac services don't have the green circle next to them.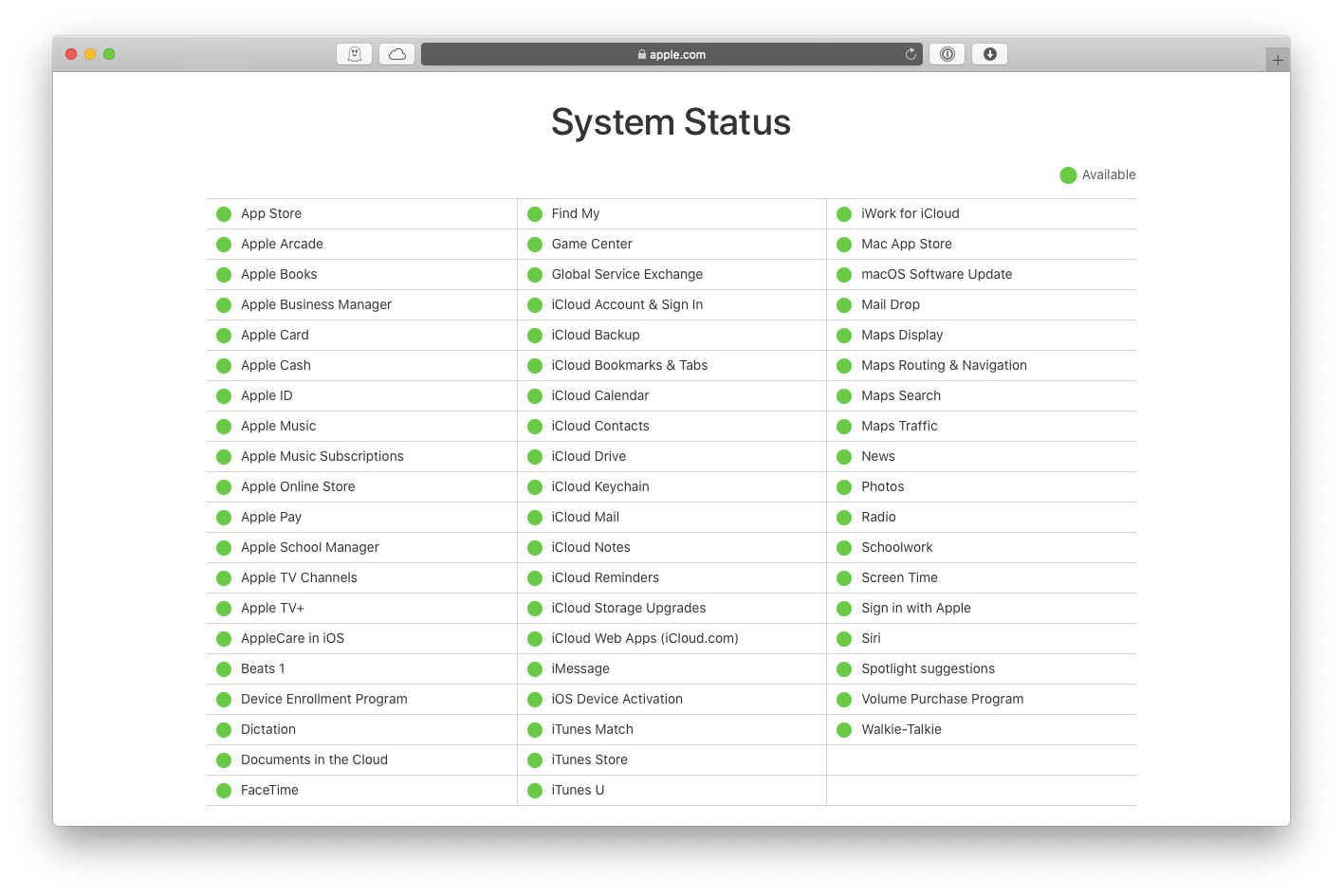 If some services are unavailable and there's no explanation for when they are expected to be back online, contact Apple support for more information.
Remove Library settings and preferences
In the very unlikely case that an unknown error occurred iCloud message still persists, even with all the above changes implemented, you could try to manually remove settings and preferences files themselves from your Mac's Library folder. This process is safe to do, but you'll lose some of your data, such as your Keychain logins, so make sure to migrate them into a secure password manager like Secrets before you begin. In addition, back up your most essential files.
Get Backup Pro is a reliable and comprehensive Mac backup app that's uniquely designed to prevent any data loss with four kinds of backups: copy, clone, incremental, and versioned. You can back your files up to an external hard drive and encrypt them, synchronize folders between Macs, and even put your backups on schedule, so you don't even have to worry about the safety of your data. It offers 60% better backup compression than Time Machine.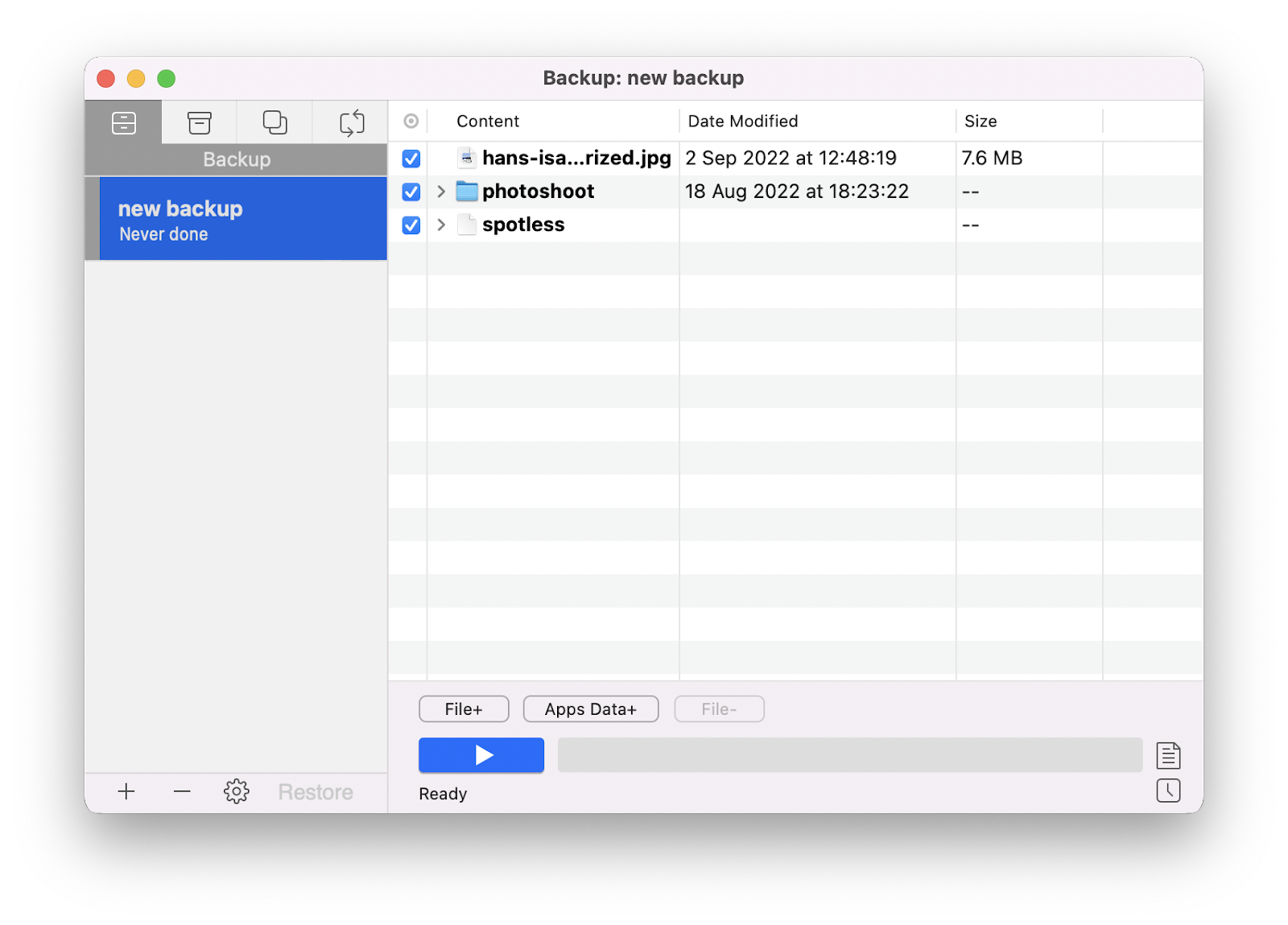 Once you safely copied the data from your Mac to an external source, you can start removing various Library settings. While the deleted preferences will be gone, your system will create new ones as needed, so ideally none of the functionality in your Mac will be affected.
To reset iCloud accounts:
In Finder, select Go ➙ Go to Folder…
Type in ~/Library/Application Support/iCloud/Accounts and click Go
Relocate the contents of the folder to somewhere else just in case and restart your Mac.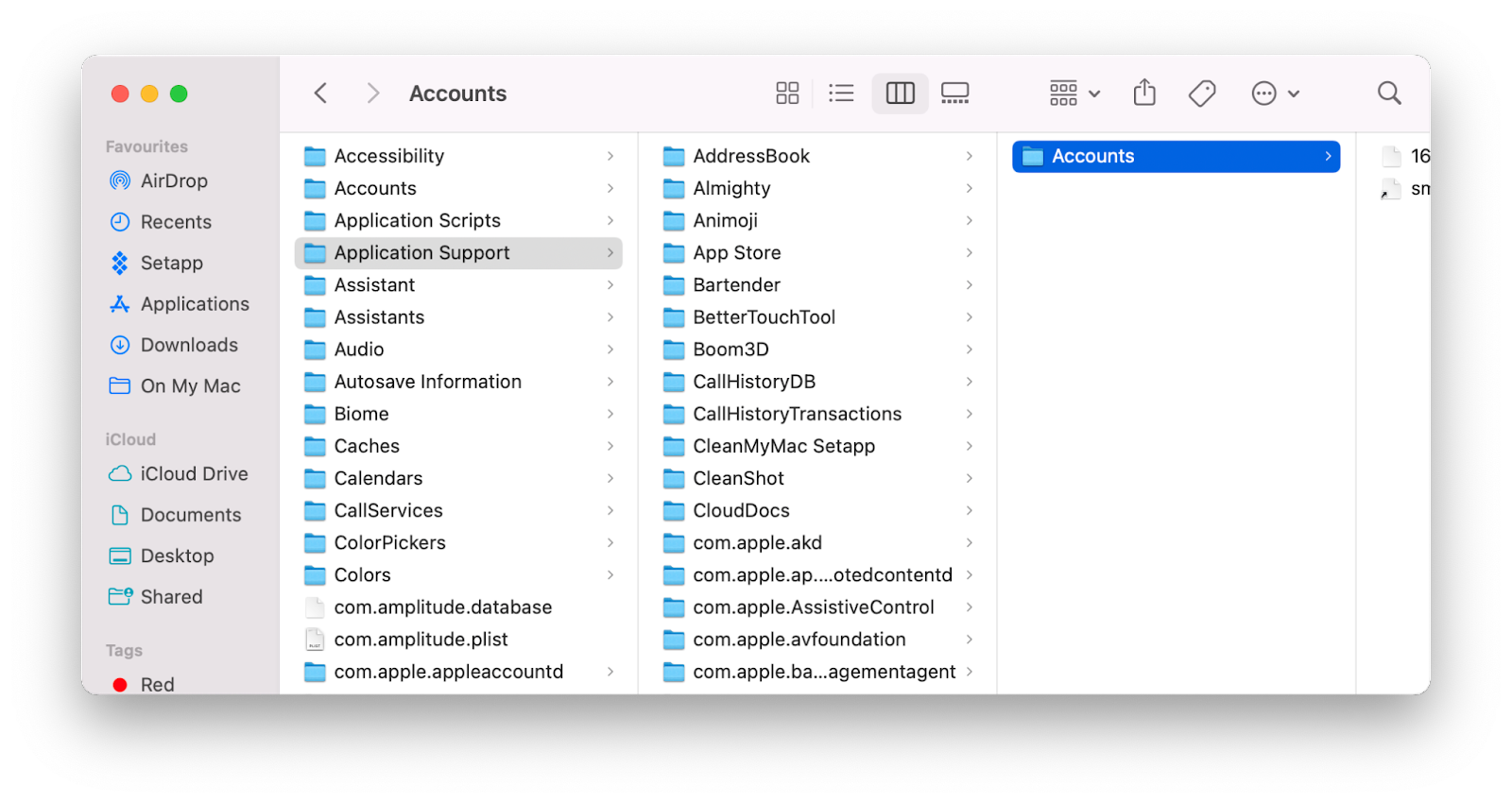 To reset System Preferences:
Again, select Go ➙ Go to Folder…
Enter ~/Library/Preferences
Move the files to another folder and restart your Mac.
To reset your Keychain:
Open Go to Folder…
Navigate to ~/Library/Keychain
Put the files somewhere else and restart your Mac once more.
You should now see all your settings and preferences reverse back to the defaults. That should help you solve any errors between iCloud accounts, System Preferences, and Keychain.
It's understandable if you don't want to dive deep into your Library, for the fear of deleting something truly important. Here's a great alternative: you can safely remove system junk from your Mac using CleanMyMac X. Simply access the System Junk module, run a scan, and delete groups of junk files such as system caches, old logs, and other stuff.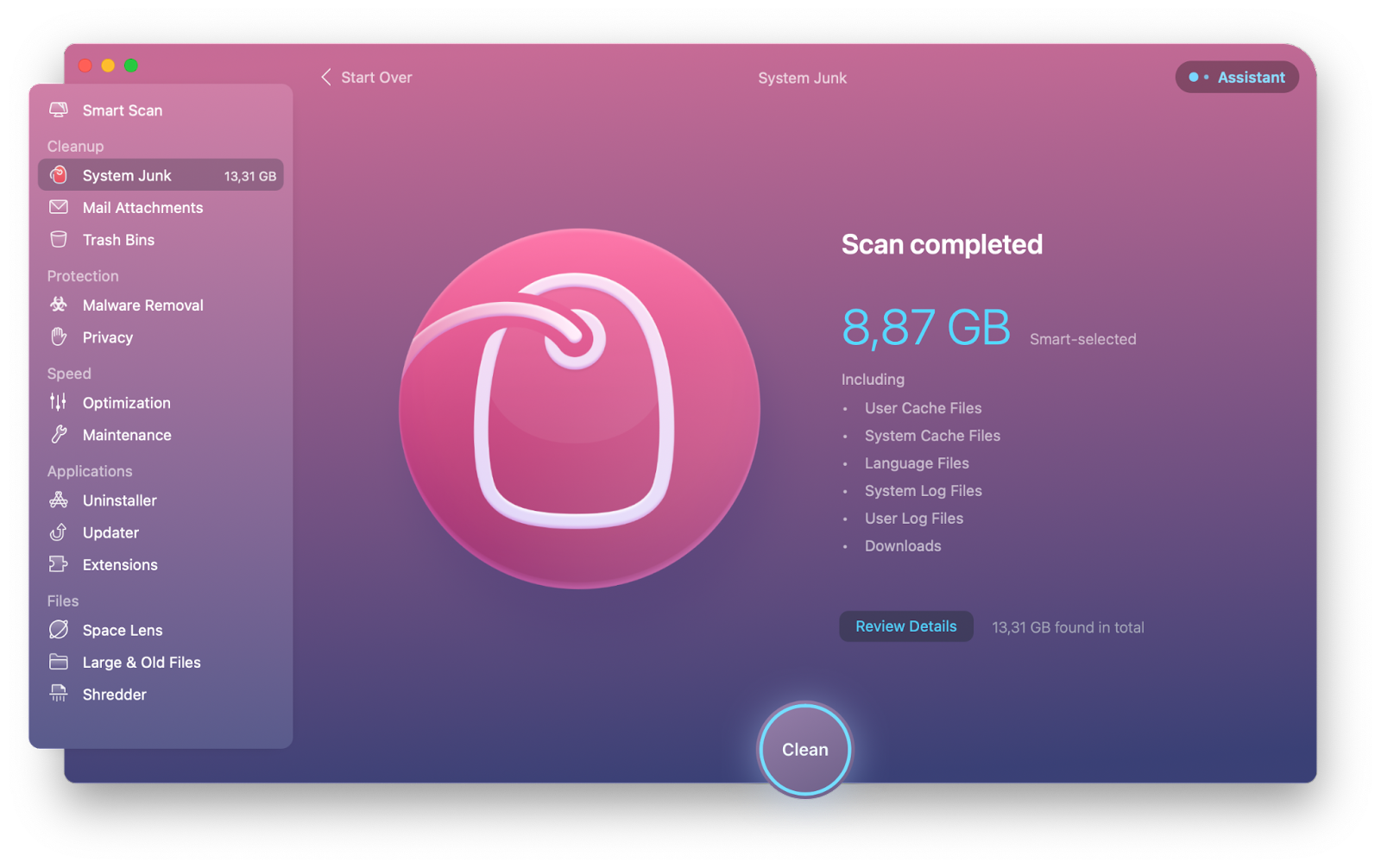 Check your Apple ID details
Still no luck? Well, the final thing to try would be to reinstall your macOS to fix the iCloud connection problem. While it's a pretty drastic measure, we recommend that you check if you're entering the right Apple ID credentials to sign in to your iCloud — just to be sure it's off the table.
If you use password managers such as Secrets to store your Apple ID details, check it once again. Then, try signing in via icloud.com — preferably on more than one device — to make sure you're entering the right credentials.
Reinstall the macOS
Finally, if none of the above worked successfully for you, you always have the option to reinstall your macOS altogether. Again, make sure you have the most current backup created with Get Backup Pro before proceeding. Although the new macOS should leave your files intact, you just never know what might happen.
To reinstall your macOS:
Shut down your macOS
Power it back on and hold Option + Command + R until you see the loading circle
Enter your password
In the menu, select Reinstall macOS and then Continue
Follow the reinstallation process.
Tip: Create a bootable macOS installer and keep it on an external hard drive — it's easy to do with Disk Drill — this will save you a lot of time each time you need to reinstall macOS.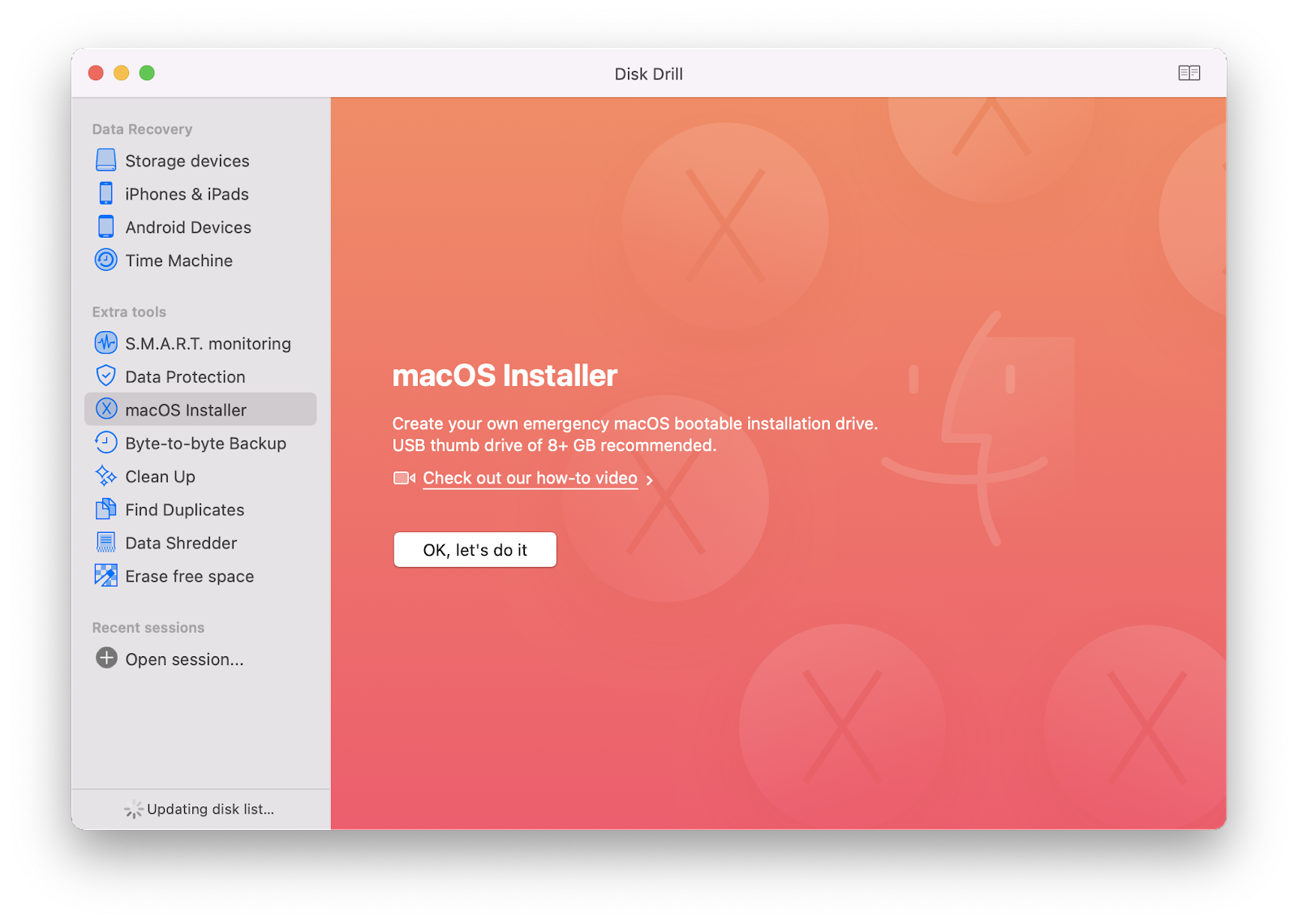 Fix iCloud connection issues with Setapp
So when you encounter the "this Mac can't connect to iCloud because of a problem with email" error, you have lots of ways to try and resolve it, from changing your Apple ID password to setting the Date & Time to automatic to deleting preferences from the Library folder. Most importantly, you should proceed with caution and move all your login information to the Secrets password manager and have the latest backup saved with Get Backup Pro.
Both Secrets and Get Backup Pro, along with other helpful apps such as CleanMyMac X and Disk Drill we mentioned above, are available to you absolutely free for seven days with a trial from Setapp, an app subscription service for macOS and iOS. Try any apps you like today at no cost and see the kind of productivity gains you've been missing!