How do I Transfer Everything From My Old iPhone to My New iPhone?
Buying a new iPhone is an exciting time. While you're set to enjoy the latest and greatest hardware available, you should consider that your old data needs to be migrated before that fancy new phone becomes useful.
For some, simply signing into the new phone with your Apple ID and booting from an iCloud backup is enough. For and increasing number of users, controlling what is transferred between devices is an important part of managing your digital life.
We'll show you how to transfer data to new iPhone, how to transfer data from one iPhone to another, and which apps help you reduce clutter on your devices and transfer exactly what you want.
Reasons to transfer data to a new iPhone
Before we tell you how to transfer everything from one iPhone to another, let's discuss why it's important.
You need your data. Contacts, photos, notes, reminders, calendar appointments – it's all vital! Instead of starting from scratch, you should focus on transferring data to new devices and picking up where you left off.
It's difficult to rebuild. Imagine adding all of your contacts to your phone, one by one. When you get a new iPhone, porting your data from an old device helps you avoid doing such menial, boring tasks.
You will want to access photos. How often have you dug through your Photos app to show a friend a picture of you or others? If you don't transfer your photos, you won't be able to access any of the images you've taken over the years.
Transfer data from iPhone to iPhone without iCloud
Apple may try to force iCloud on you at every turn, but you can avoid it altogether if you like. Instead of relying on iCloud backups to transfer iPhone to iPhone, use AnyTrans.
AnyTrans for Mac serves as a central hub for your iPhone backups without going through iCloud. It allows you to fully back your iPhone up any time you want, or transfer data between devices with ease. You can even choose which items you'd like to transfer to a new iPhone, or simply port it all over to your new device.
Here's how to transfer data from iPhone to iPhone with AnyTrans:
Download AnyTrans from Setapp
Open AnyTrans on your Mac
Plug your old iPhone into your Mac using a Lightning cable
Plug in your new iPhone to your Mac with a Lightning cable
In AnyTrans, select "Phone Switcher" on the left side of the app window
Select "Migrate Now" under the "Phone to Phone" section
Choose "Next" at the bottom of the window
Follow the on screen instructions to complete the transfer of data from one iPhone to another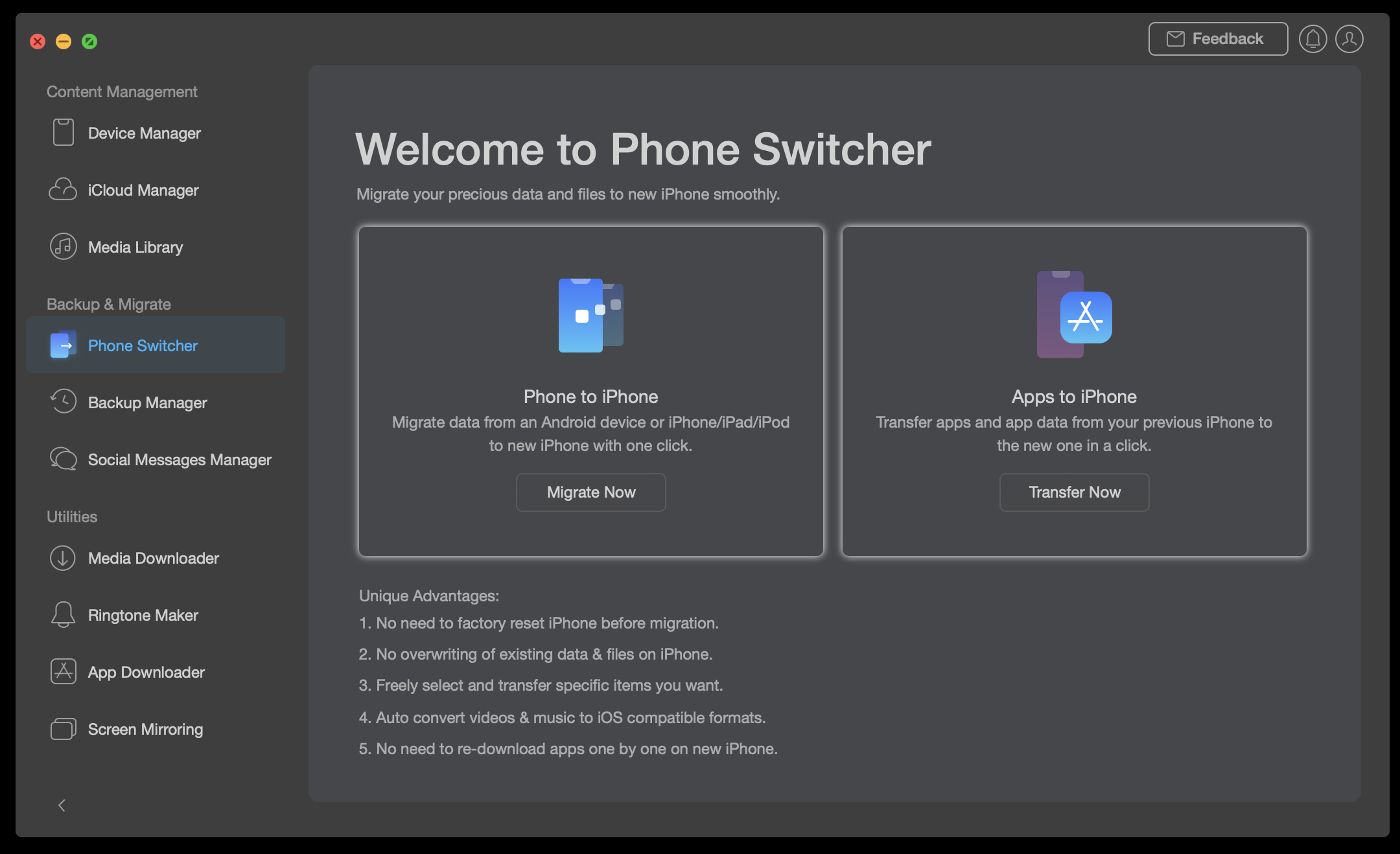 Using Quick Start
Apple's Quick Start protocol is an easy way to transfer information between devices. It utilizes the backup you have of an iPhone in iCloud to boot up a new device with ease. First, you need to back up your old iPhone. Here's how:
Open the Settings app
Select your Apple ID name banner at the top of the screen
Select "iCloud"
Choose "iCloud Backup"
Select "Back Up Now"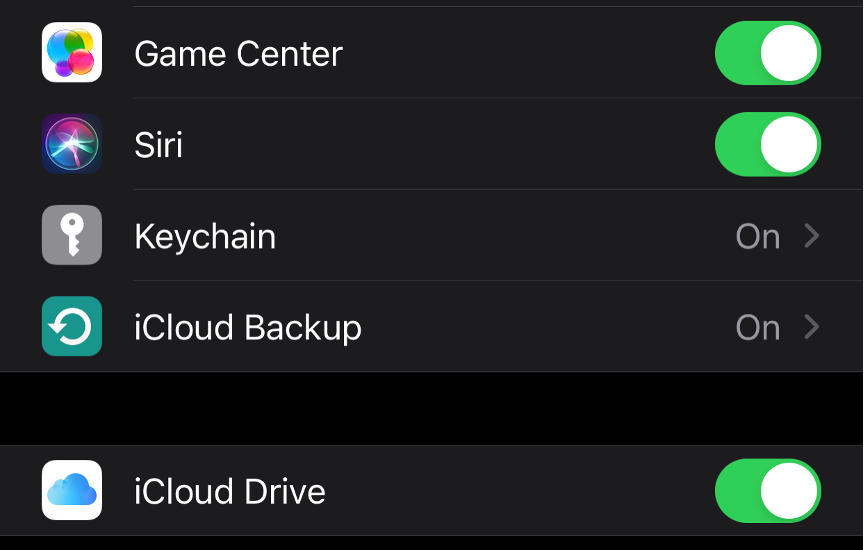 With your iPhone using a current backup, all you have to do is give it a few moments, then follow these steps:
Turn your new iPhone
Set it down next to your old iPhone
Your new iPhone will ask if you want to use your Apple ID to set up the new iPhone. Select "continue"
This is all it takes! With Quick Start, your iPhone will use the latest iCloud backup of your old iPhone to boot the new device immediately.
To back up your old device and boot the new one, we suggest being on your home WiFi network to ensure a reliable connection to iCloud at all times.
Transfer your data to your new iPhone on macOS Catalina
You may be wondering how to transfer iPhone to iPhone only using a Mac. If you've been asking "how do I transfer everything from my old phone to my new phone the way Apple designed?" we'll show you!
A word of caution before we proceed: this is a really long and tedious process. It's simply much easier to use AnyTrans!
Here's how to transfer an iPhone to a new iPhone using macOS Catalina:
Plug in your old iPhone to your Mac using a Lightning cable
Open Finder on your Mac
On the left side of the Finder window, select your iPhone
Make sure "Encrypt local backup" is selected

Select "Back Up Now"
When the backup completes, eject your old iPhone from your Mac
Turn your iPhone off
Remove the SIM card from your old iPhone
Place the SIM card from your old iPhone into your new iPhone
Turn your new iPhone on
When the new iPhone finishes booting, plug it into your Mac with a Lightning cable
Begin the setup process on your new phone, including choosing a WiFi network
Select "Restore from Mac or PC"
Choose your new iPhone under "Locations" on the left side of the Finder window
With your new iPhone selected in Finder, choose "Restore from this back up"
Select your most recent back up from the list
Choose "Continue"
Enter your password and select "Restore"
How to transfer your data to your new iPhone using iCloud
You can use Quick Start for new devices, which is the most direct (and simplest) way Apple has designed for booting new iPhones from iCloud backups. If you'd like to choose your own backup to boot to, here's how:
Back up your old iPhone following the steps outlined in this article
Turn on your new iPhone
Follow the on-screen prompts until you reach a screen asking you to choose a WiFi network
Select a WiFi network to join (preferably your home WiFi network)
Choose "Restore from iCloud Backup"
Sign into iCloud using your Apple ID
Choose the most recent backup of your old iPhone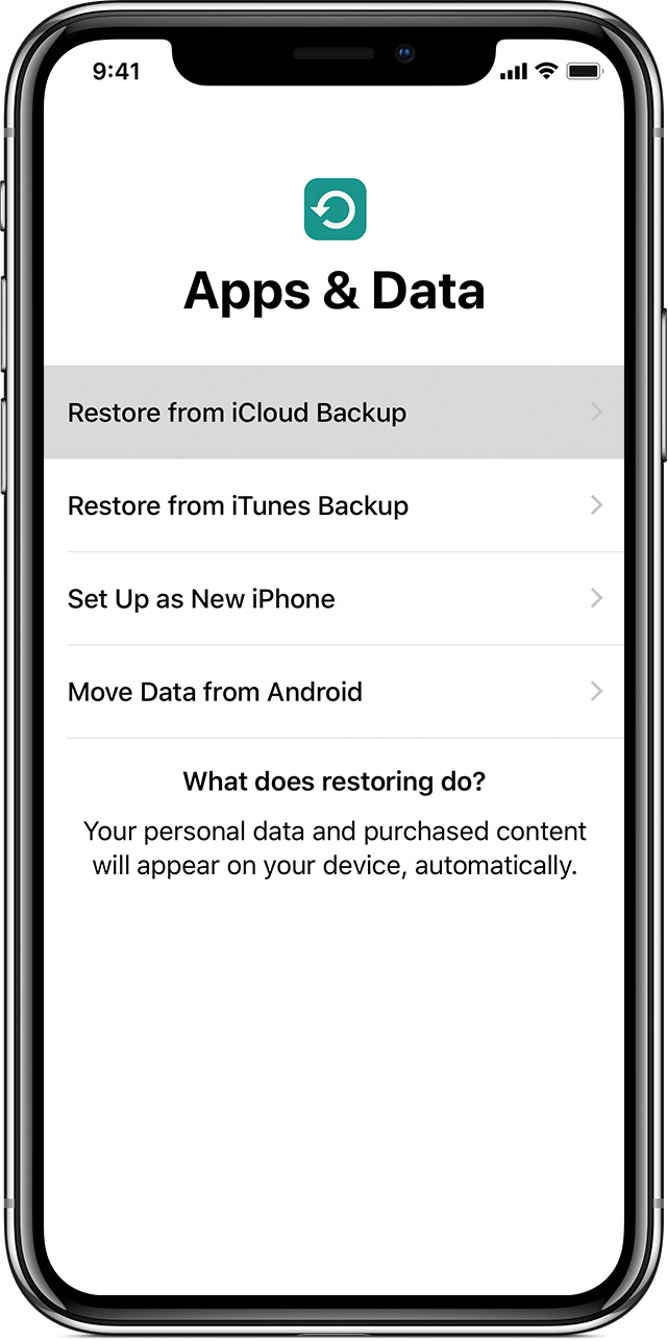 Free up space on your iPhone
Photos take up a lot of space in your iCloud storage, and eat up a ton of the storage space on your iPhone. Whether you use iCloud Photos or not, your phone is likely bogged down with tons of old photos you may not need or want any longer. This is why you need Gemini for iOS.
Gemini constantly monitors your iPhone's Photos app to discover blurry and duplicate images you can likely remove to save space. The app also creates a unique section for screenshots, making it really easy to delete the images you no longer want.
Here's how to use Gemini to delete unwanted photos on your phone forever:
Open Gemini on your iPhone
Select the category you want to delete photos from
Swipe up to save photos, or down to delete them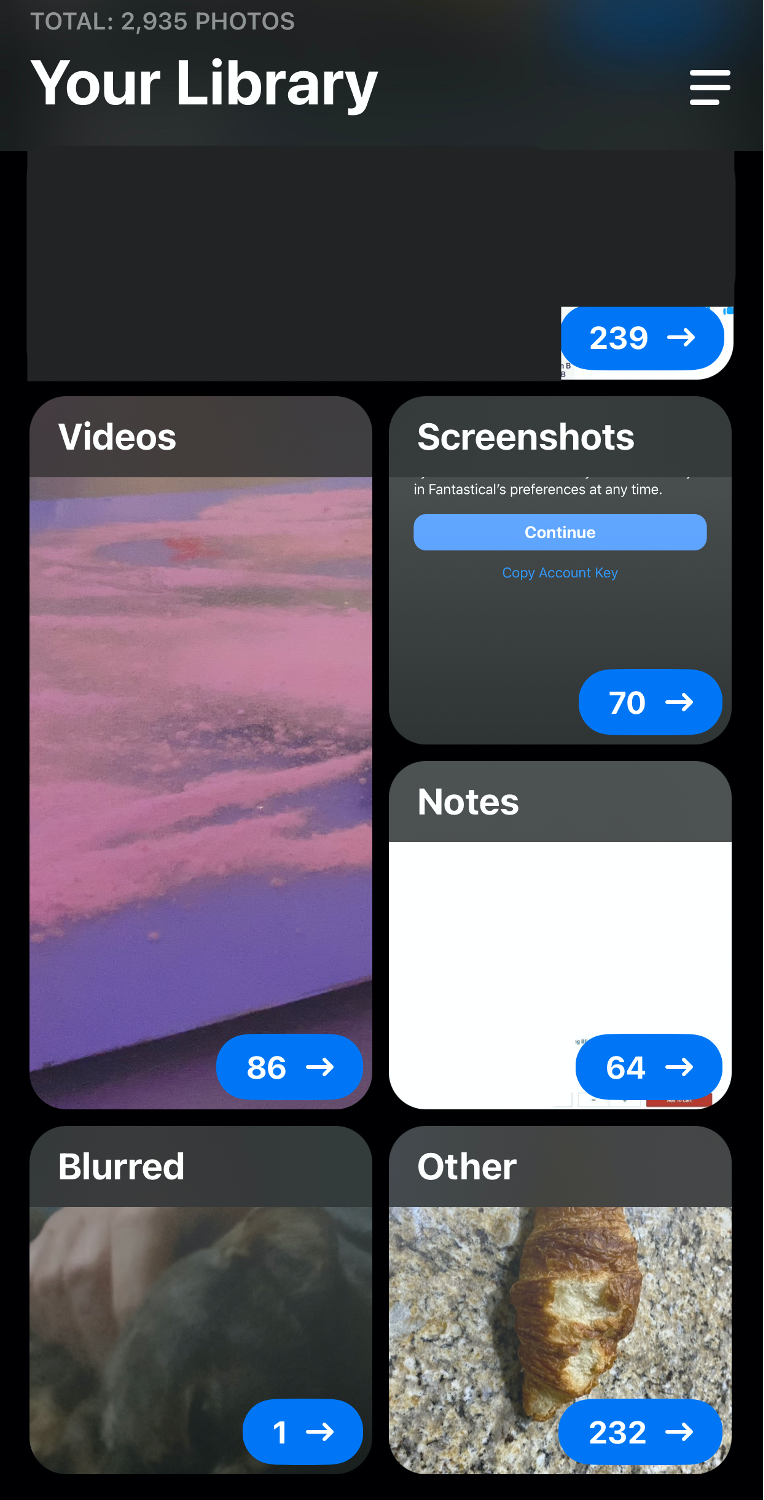 Gemini also has a Mac app, which digs much deeper into the folders on your Mac to discover duplicate files, folders, images, and other items that may need deletion. You can have Gemini scan your whole system, or limit its scan to the photos or music folders on your Mac. Here's how:
Open Gemini on your Mac
Select the large "plus" icon, or drag a folder onto the Gemini app
Choose what you want Gemini to scan: the 'home' folder, music, or pictures
When the scan is complete, select "review duplicates" if you want to double-check what Gemini found
Otherwise, select "Remove"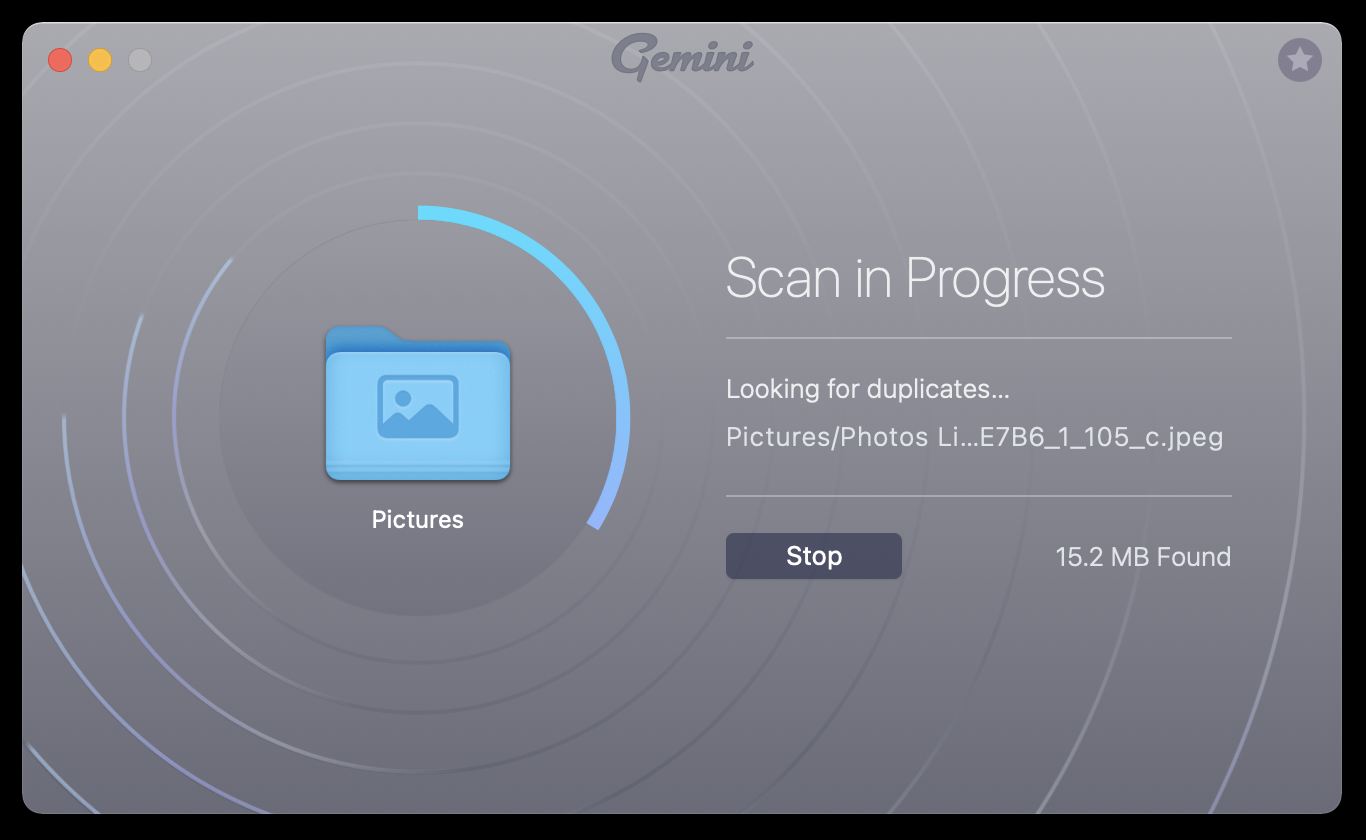 Conclusion
Migrating from iPhone to iPhone is simple when you understand what you're doing, and why. Quick Start and iCloud backups make life easy.
This method also contributes to a bloated cloud storage container, and increased spending on your part. If you left all the data on your iPhone unchecked, you could end up spending quite a bit each month on iCloud storage. With its free tier being limited to 5GB, you'll likely end up spending on iCloud anyway, but you can spend a lot less with the tips and tricks outlined here.
AnyTrans and Gemini are two of the best apps for managing data and transferring it to a new device. Using them in tandem helps you manage how much space you have available in iCloud, how large your backups are, and how to quickly transfer data from one iPhone to another.
Both are available for free during a seven day trial of Setapp, a suite of over 200 Mac productivity apps. While your trial is running, you will have complete access to the entire Setapp app catalog, all of which you can use completely free.
When your trial ends, continued access to Setapp is only $9.99 per month – an incredible deal for so many sensational apps, so don't hesitate. Give Setapp a try now!