How To Mirror iPhone To TV Instantly
By and large, iPhones are very powerful but also private devices. They help us get through the day and we rely on them for nearly every task, from keeping track of our to-dos to looking up something quickly online.
At the same time, we often need to showcase something from our iPhones to a wider audience, whether it's an interesting app feature during a work meeting or to simply stream a video clip to some friends at a party.
Luckily, the screen mirroring iPhone functionality supports all these use cases to show what's happening on your smartphone on a TV or any other display. What's more, you can even mirror the screen of your iPad or Mac in the same fashion. Let's see how it's done.
What Are Screen Mirroring iPhone Features?
There are a few Apple-implemented technologies that make it possible to share data from your iPhone to your TV.
The first one is called AirPlay and actually originated way back in 2004 as AirTunes to help stream audio from your Mac. The current AirPlay 2 iteration was released in 2018 and now boasts video as well as stereo audio streaming, even to multiple speakers in multiple rooms — all easily managed from your iPhone's Control Center.
Another way for how to connect iPhone to TV is called AirPlay Mirroring, first released in 2011. While it sounds similar, AirPlay Mirroring allows you to show what's going on exactly on your iPhone or iPad screen as opposed to being restricted to audio and video only under regular AirPlay.
Here's how to cast iPhone to TV today using both of these options and a few more.
How to connect iPhone to HDMI-enabled TV
Before diving into the all intricacies of AirPlay, it'd be beneficial to remind ourselves of the most straightforward way of iPhone to TV connection — a good old HDMI cable. While AirPlay could potentially not work for a variety of reasons, including a faulty network connection, iPhone to HDMI is a reliable plan B to always keep in mind.
To connect iPod Touch, iPad, or iPhone to HDMI TV, you need to use Apple's Lightning Digital AV Adapter and a regular HDMI cable. Simply plug everything in and turn on your TV.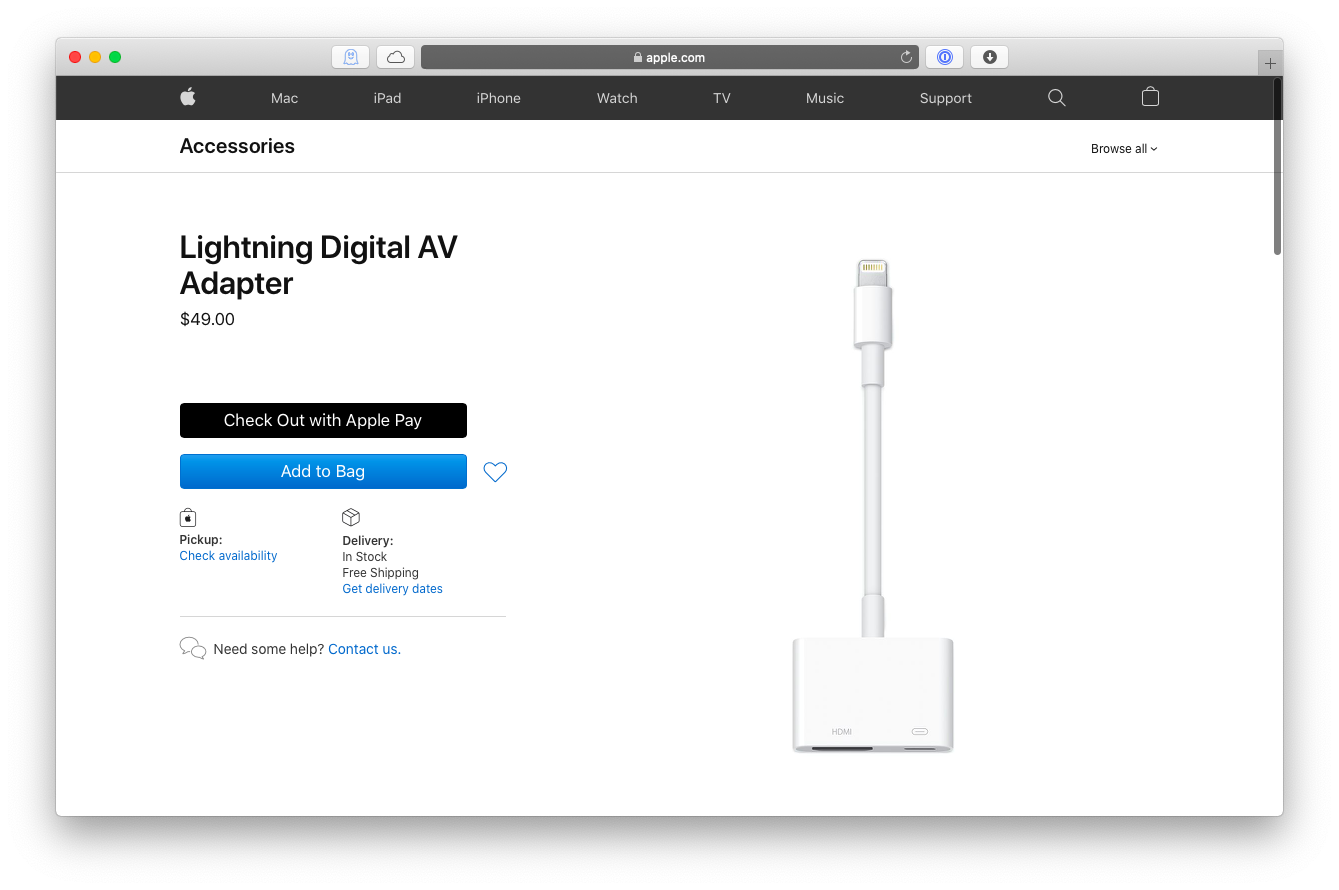 How to enable screen mirroring iPhone via AirPlay
While HDMI works seamlessly every time, it's not really practical to carry a long cable with you wherever you go. AirPlay is designed to fix exactly that. To use it, you first need to make sure that the TV screen you're about to AirPlay to supports it, which means it should either be a smart TV with AirPlay 2 capability or any TV connected to your Apple TV system. Your iPhone and TV should also be connected to the same network.
Since most of us use AirPlay to stream audio or video to TVs, we don't even need to use any AirPlay-specific functionality — most apps that allow playback already have it built in:
Tap on the video or audio you'd like to stream to TV
Either find an AirPlay icon or go Share ➙ AirPlay in the app
Select your AirPlay-enabled TV
To end the stream, repeat the process but choose your iPhone from the list.
Not all apps support AirPlay by default. This is where the screen mirroring iPhone functionality comes in handy. While most TVs have a different aspect ratio from your iPhone or iPad, the playback might not be as smooth as with regular AirPlay, but the increased choice of options is definitely worth it. How about screen mirroring iPhone games and playing them on your TV?
Launch Control Center on your iPhone either by swiping from the bottom up on old iPhones or swiping down from the upper-right corner on new ones (iPhone X and later)
Tap the Screen Mirroring icon
Pick your TV from the list
Enter an AirPlay passcode if required
To stop Screen Mirroring iPhone to TV, tap the Screen Mirroring icon again and select Stop Mirroring.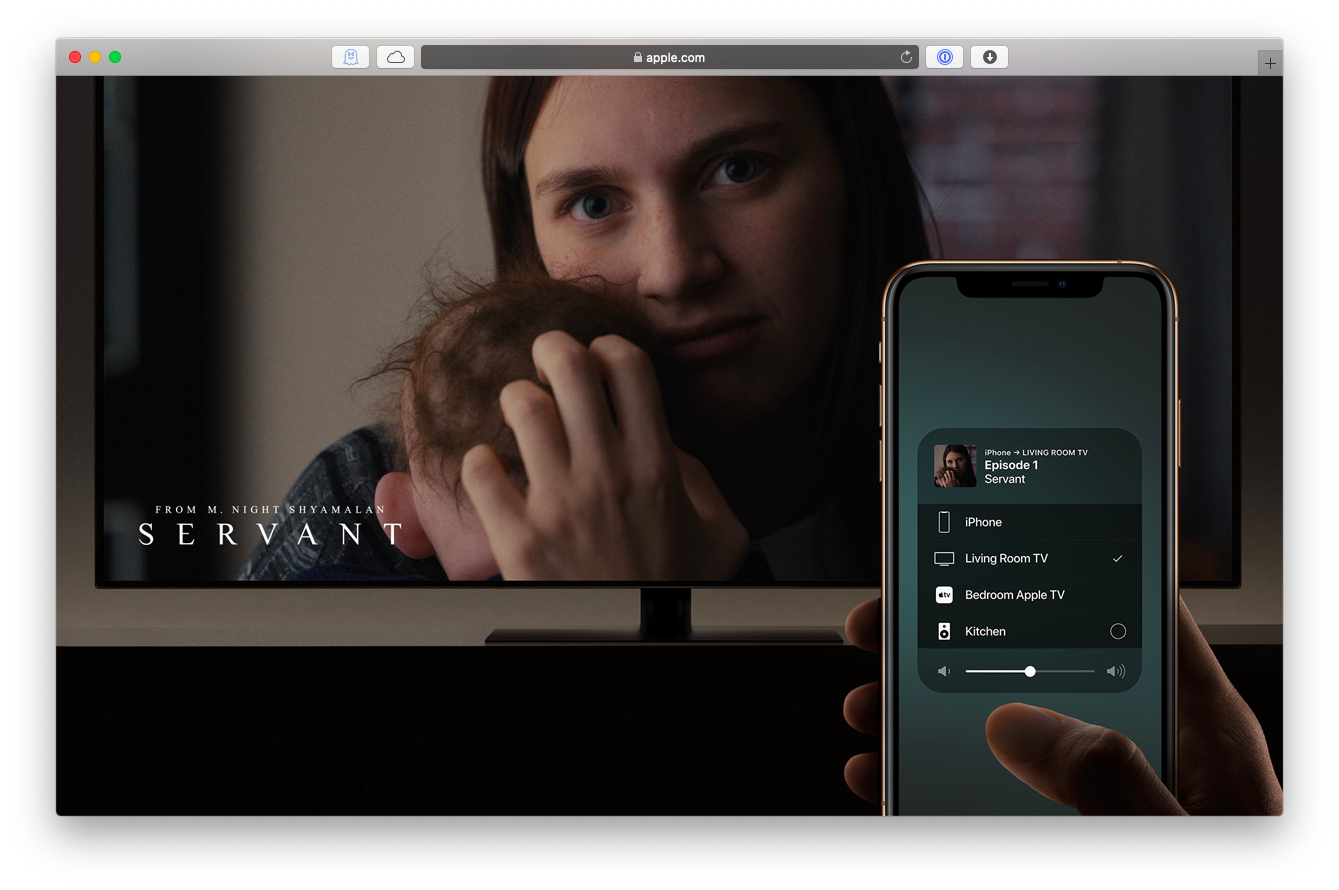 How to Chromecast iPhone to TV
If your TV doesn't have AirPlay by default, it likely supports Google Chromecast instead. Or you might just have the Chromecast device already connected to your TV.
While Android phones have a near unlimited access to Chromecast, including the option to share their screen at any time, iPhones are much more restricted. Still, you can set up Chromecast with iPhone and use it to stream audio and video from supported apps:
Add your Chromecast to iPhone using the Google Home app
Open any media app supported by Chromecast — Netflix, YouTube, Google Photos, Spotify, SoundCloud, etc. — and tap the Chromecast icon to start streaming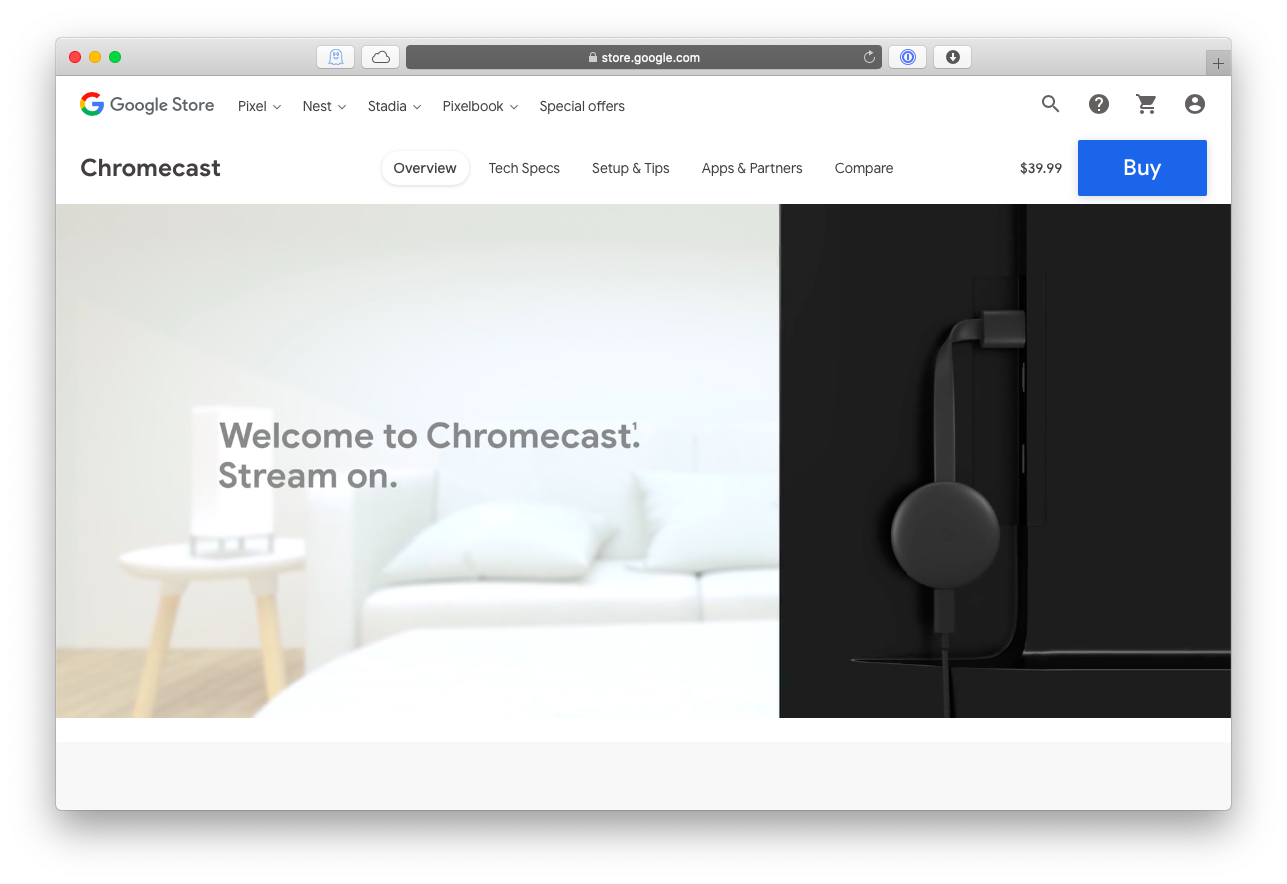 How to mirror iPhone to Roku
Roku is another popular line of streaming players, similar to Chromecast. Unlike Chromecast, Roku has a special feature for screen mirroring iPhone to TV right in the app. Here's how to use it:
Open Settings on your Roku ➙ System ➙ "Screen mirroring" and set the "Screen mirroring mode" to "Always allow"
Download the Roku app to your iPhone
In the iPhone Roku app, switch to the Photos+ tab
Pick the content you'd like to mirror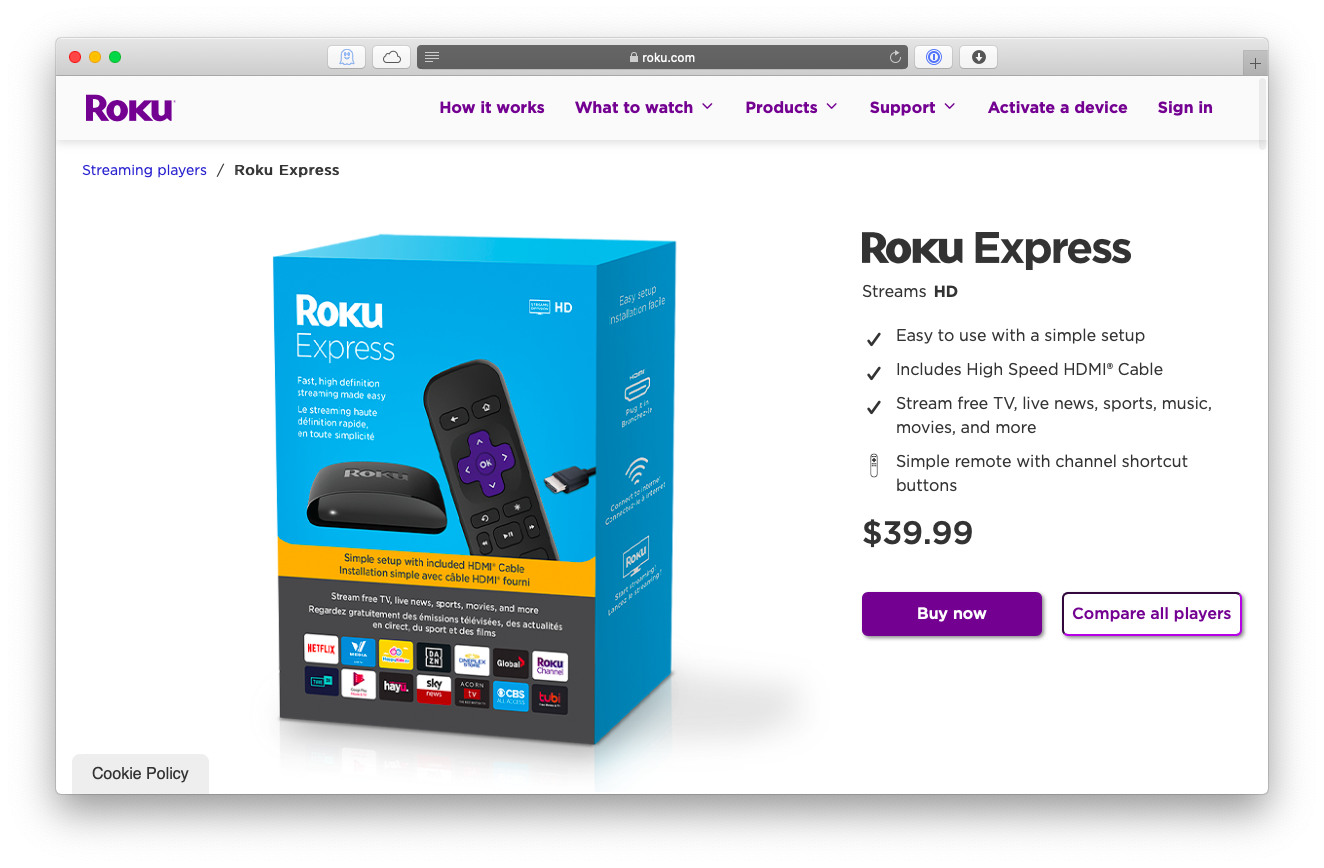 How to display your Mac screen on TV
While all the above instructions apply for iPhone as well as iPad and iPod Touch for the most part, mirror screening to your TV from a MacBook looks a bit different.
It's possible to cast your Mac to any TV with a regular HDMI cable, of course, just like the iPhone, but you'll either need a Mini DisplayPort to HDMI adapter for older (pre USB-C) MacBooks or USB-C to HDMI adapter for new ones. Otherwise, just plug it in and you're done!
The next step is configuring mirroring your MacBook display over AirPlay. If you have an Apple TV or smart TV with support for AirPlay 2, you can share your streaming video right from the app. But to properly mirror your screen, follow these directions:
Connect your Mac to the same network as your TV
Open System Preferences ➙ Displays
Select your Apple TV or smart TV from the AirPlay dropdown menu
Enter the passcode if required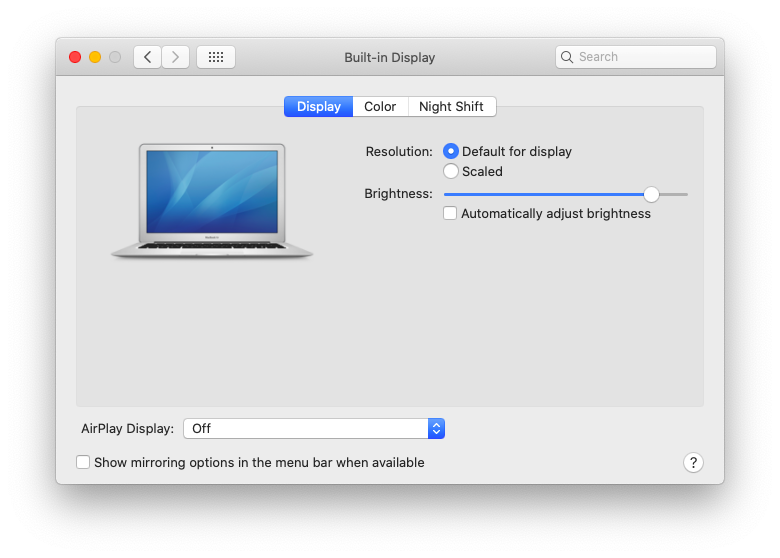 To stop broadcasting your screen, return to the same dropdown and click Turn AirPlay Off.
If you're streaming a video to your Mac, the video quality will take care of itself. But how do you improve the audio experience?
Boom 3D is a unique volume booster and sound enhancer for your Mac. In seconds, it lets you enjoy a perfectly tailored sound for any given environment, whether you're showing a video ad at a business meeting or streaming a movie with friends in your living room. Boom 3D gives you complete control over all equalizer adjustments and even lets you go beyond the default maximum volume settings on your Mac — no external speakers needed.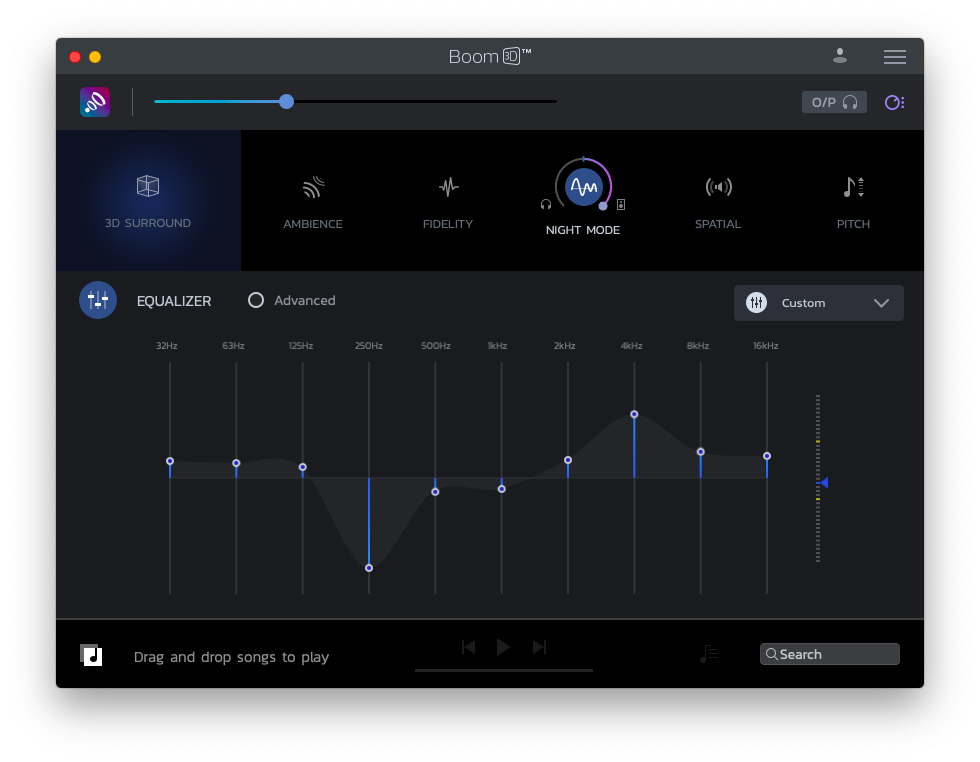 How to mirror your iPhone to Mac
You might be surprised to know that although iPhones and MacBooks can both mirror to TVs, it's not that straightforward to figure out how to mirror your iPhone to Mac, since there's no default functionality for doing so, and MacBooks don't have incoming AirPlay support.
Luckily, there's a neat workaround for this using QuickTime Player that you can try right now:
Connect your iPhone to MacBook with a USB cable
Open QuickTime Player on your Mac
Go to File ➙ New Movie Recording
Click on the dropdown besides the recording icon and select your iPhone from the list. Your iPhone screen should now appear on your Mac.
How to improve the quality of AirPlay streaming
When you use HDMI cables to connect either your iPhone or Mac to TV, you don't have to worry about controlling the video quality at all. However, when you stream something via AirPlay, you want to make sure you have the best WiFi connection possible.
NetSpot is a leading network analyzer that easily produces WiFi coverage maps for any space and pinpoints problematic areas in seconds. Besides, this app scans all the nearby WiFi channels and gives you useful information to help detect where your home could be underperforming. Then you can contact your ISP and troubleshoot the issue once and for all.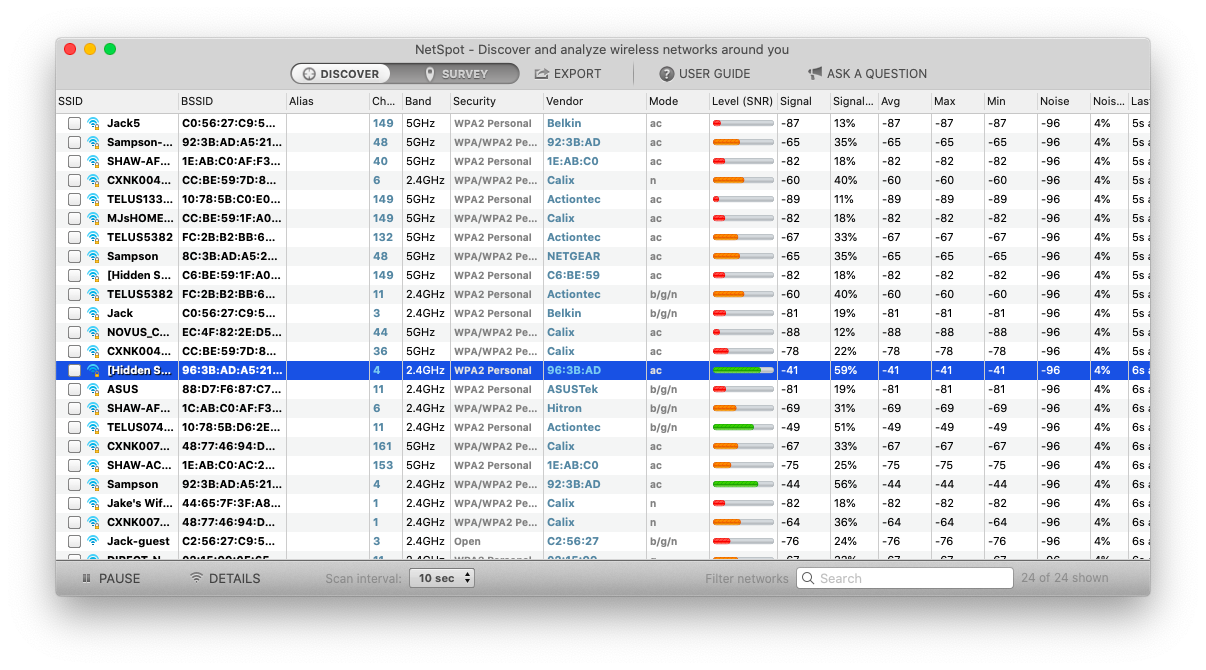 Now you know how to connect iPhone to TV as well as how to mirror iPhone to Roku and how to enable Chromecast iPhone functionality. If you experience any problems, simply default to connect iPhone to HDMI-enabled TV. And don't forget to improve your audio experience with Boom 3D and stream better video over speedy WiFi with NetSpot.
Best of all, Boom 3D and NetSpot are available to you absolutely free for seven days through a trial of Setapp, a platform with nearly 200 outstanding Mac apps that could find an optimal solution to any of your day-to-day problems. Check all of them out today at no cost and see for yourself!