Sounds good? Well it looks good too.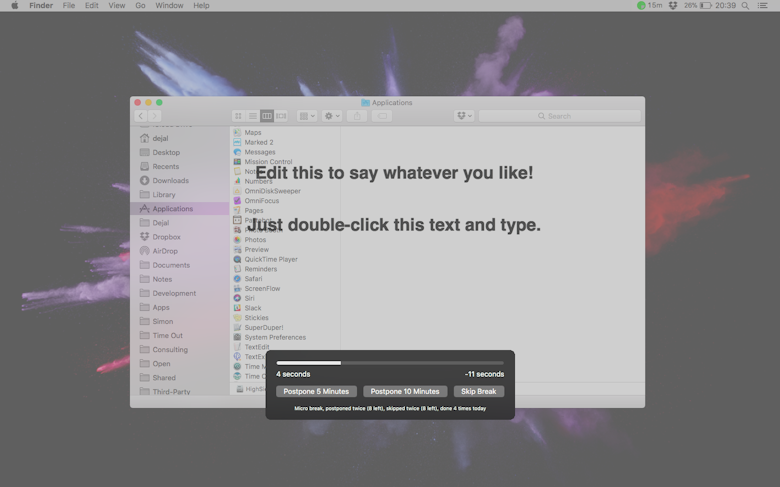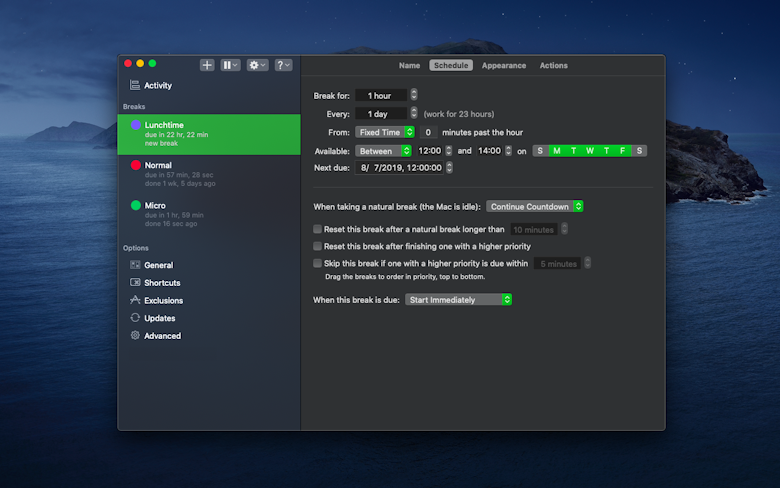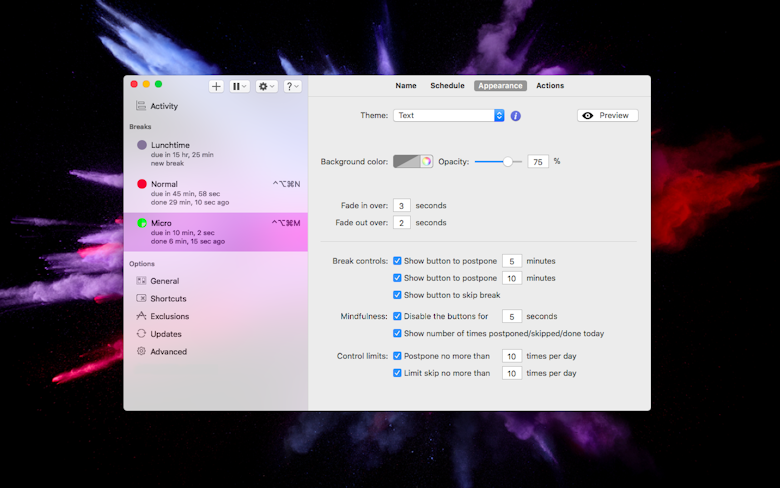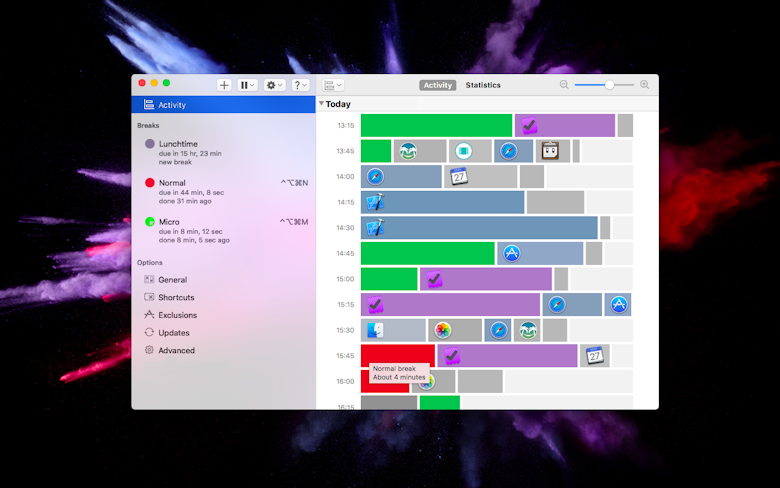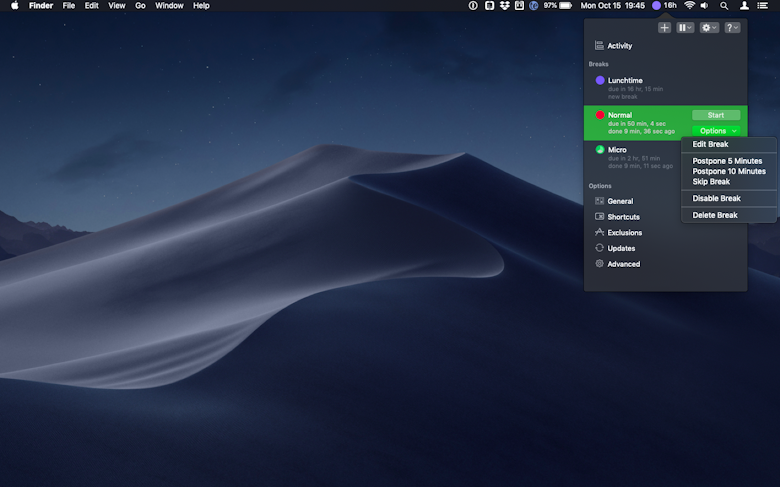 Time Out features
Learn to take a break
The app comes with two types of breaks that you can either accept or change. These are "normal" 10-minute breaks that you take after one working hour, and micro pauses lasting 15 seconds. The latter can be super useful if you tend to get stuck on tasks for too long.
Customize your time out periods
You have all the freedom you need in terms of managing the breaks. Disable micro breaks if they feel redundant, change the duration, add new kinds of breaks, or set repeated pauses for lunch. What's more, you can set the app to count backwards when you step away from your Mac.
Choose a theme
Time Out wants you to enjoy the view when having a break. The app comes with a collection of default themes you can navigate between. All of them are based on basic web standards like JavaScript and HTML, so you can edit or create your own theme — Time Out will allow bringing it in.
Define limitations
Breaking the rules for a good reason is ok. And Time Out will actually help you skip your pauses when it feels reasonable. Access the Exclusions tab on the left part of the app window and you'll be able to set conditions — like skipping a break when a particular app is open.
Run custom actions
Here's the fun part. You can enable Time Out to speak to you, play music, or even run a custom Automator Workflow when a break starts or ends. To set the app perform actions, navigate to the Actions tab, click on the plus button, and choose the way Time Out should signal a break.
Track your activity
Who said you can't measure how busy you are. Time Out has a dedicated tracking feature that allows to monitor activity by pauses you take and the apps you use. Hit the Activity button in the upper left corner and you'll see all the reports organized by days.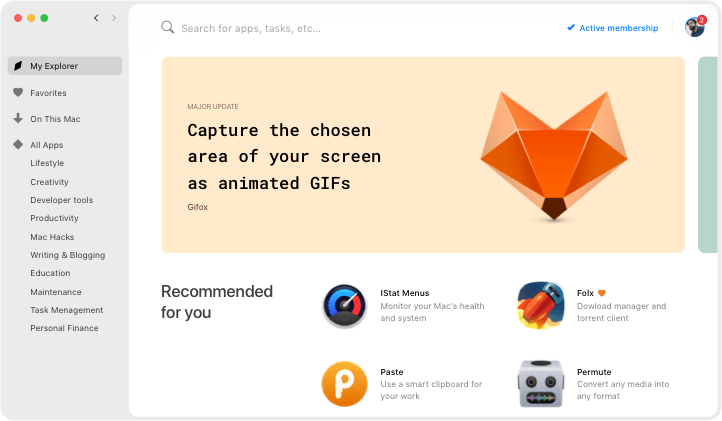 We love Setapp
---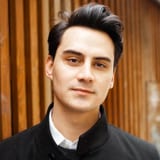 Very impressed with World Clock Pro @setapp @minimuminc. Making light work of time differences 🤘yew. How MacOS still doesn't have some kind of digital clock widget is mind boggling.
jessengatai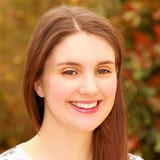 I have used Endurance (http://enduranceapp.com ) which is on @setapp to try and extend my battery life, 12 hour flight from Vienna to LAX and I spent about 8 hours working on an essay - not bad going!
Rosemary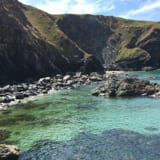 Wow just downloaded Setapp for my Mac - the value here is amazing. Some of the apps cost more than the monthly subscription alone and there are some amazing apps like Ulysses, RapidWeaver etc. @setapp
Mark Mitchell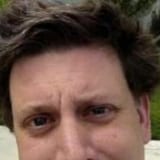 Discovered @PDFpen via @Setapp. Worth it just for the stellar OCR job it does on poorly-scanned assigned readings. Now to start playing with all those PDF editing features...
Nate Dickson