Best ways to solve challenges with distributed teams
Lack of in-person communication. Cultural differences. Different time zones. Do you experience these issues firsthand working in a geographically dispersed team?
The good news is doesn't have to be that way. In our guide, we'll uncover common challenges with distributed teams and how to solve them.
1. Lack of in-person communication
Probably, one of the biggest issues in distributed teams is lack of communication. Quite often, team members work for several years in a row and never meet in person. As a result, it becomes a challenge to "ready" the body language of your workmates and their emotions through a web camera.
With different time zones, when it's not convenient to have a real-time conversation, the situation might become even worse. Written messages can simply convey the wrong message or intent. Basecamp, a remote-first company, still prefers writing messages, with one exception. Their rule is to write long-form meaningful messages rather than chat or create meetings. They don't expect an immediate response: while in rush, decision making can deteriorate.
But business communication isn't the only one. Casual water cooler talks or coffee breaks are just as important. If you use Slack for your team communication, you may try a Donut app that connects remote colleagues randomly. Donut helps team mates suggest a date and sends follow-ups afterwards to make sure colleagues are connected. Such apps help you build a healthy atmosphere, strengthen the sense of a community, and build a strong corporate culture.
Some companies practice video conferencing over calls to avoid multitasking during calls and maintain contact. Srini Koushik, CTO for Magellan Health, says their employees prefer video conferencing because it helps bond even people who haven't met in person yet and boost conversation next time.
If you don't want to get lost in the sea of messengers and video conferencing tools, try
IM+ application that aggregates various communication tools – from Slack and LinkedIn to Facebook Messenger and Skype under one roof. The app makes it easy to switch between programs, chat, share files, and even add several accounts for personal and business communication.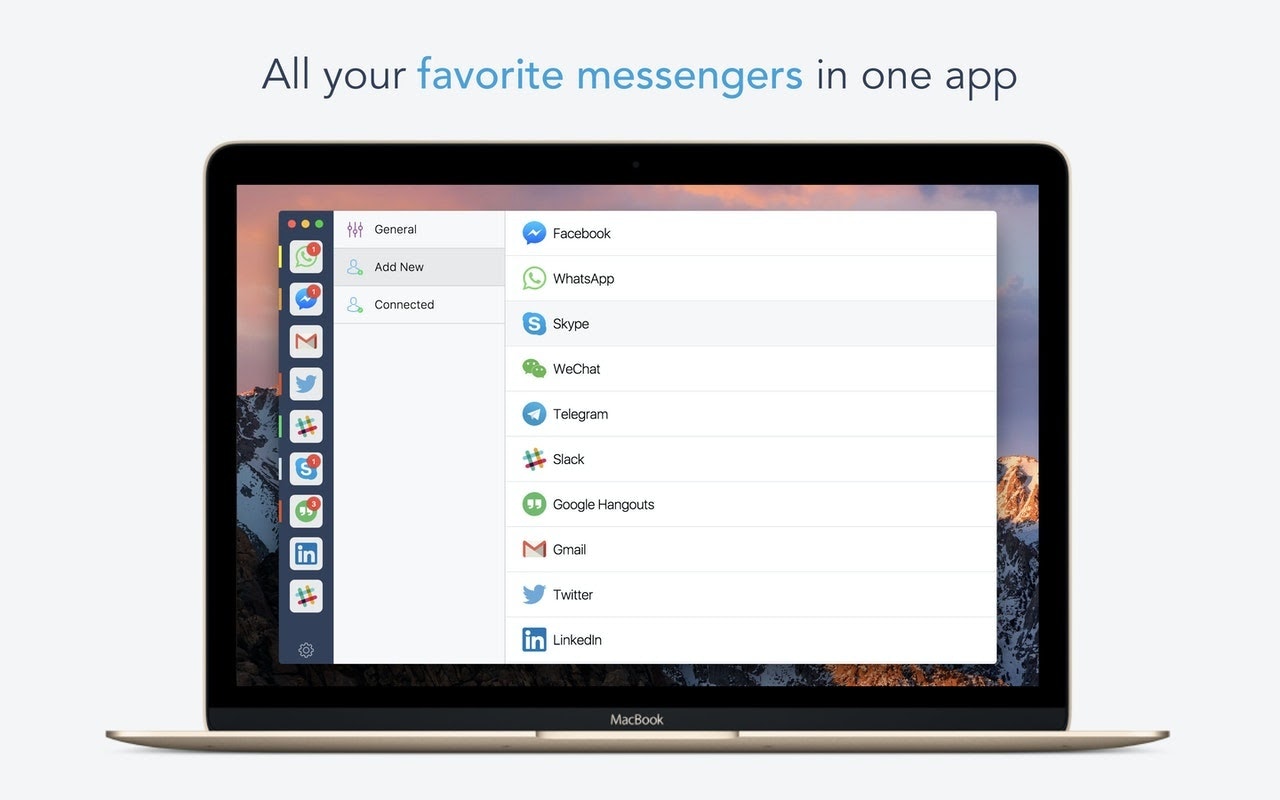 2. Lack of transparency
"Just because I don't see you working, I don't trust you" is a common mindset among managers in remote teams. Since there's no physical ability to watch employees at their working places, it leads to lack of transparency and mistrust among team members.
Let's see how a Jackson River company handles the issue of work management. In their workflow, they rely on weekly all-staff meetings and separate meetings just for managers as well as a suite of project management tools and shared documents. Alice Hendricks, CEO at Jackson River, believes that their key to success in building transparent workflow lies in open corporate culture and personal relations that boost productive remote working processes.
To help your employees manage their working time efficiently and boost transparency of workflows, consider using a time tracker like Timing app. Timing analyzes activity on a computer and generates insightful reports that help you analyze the time spent at work. You can also export the data from the app and turn it into invoices.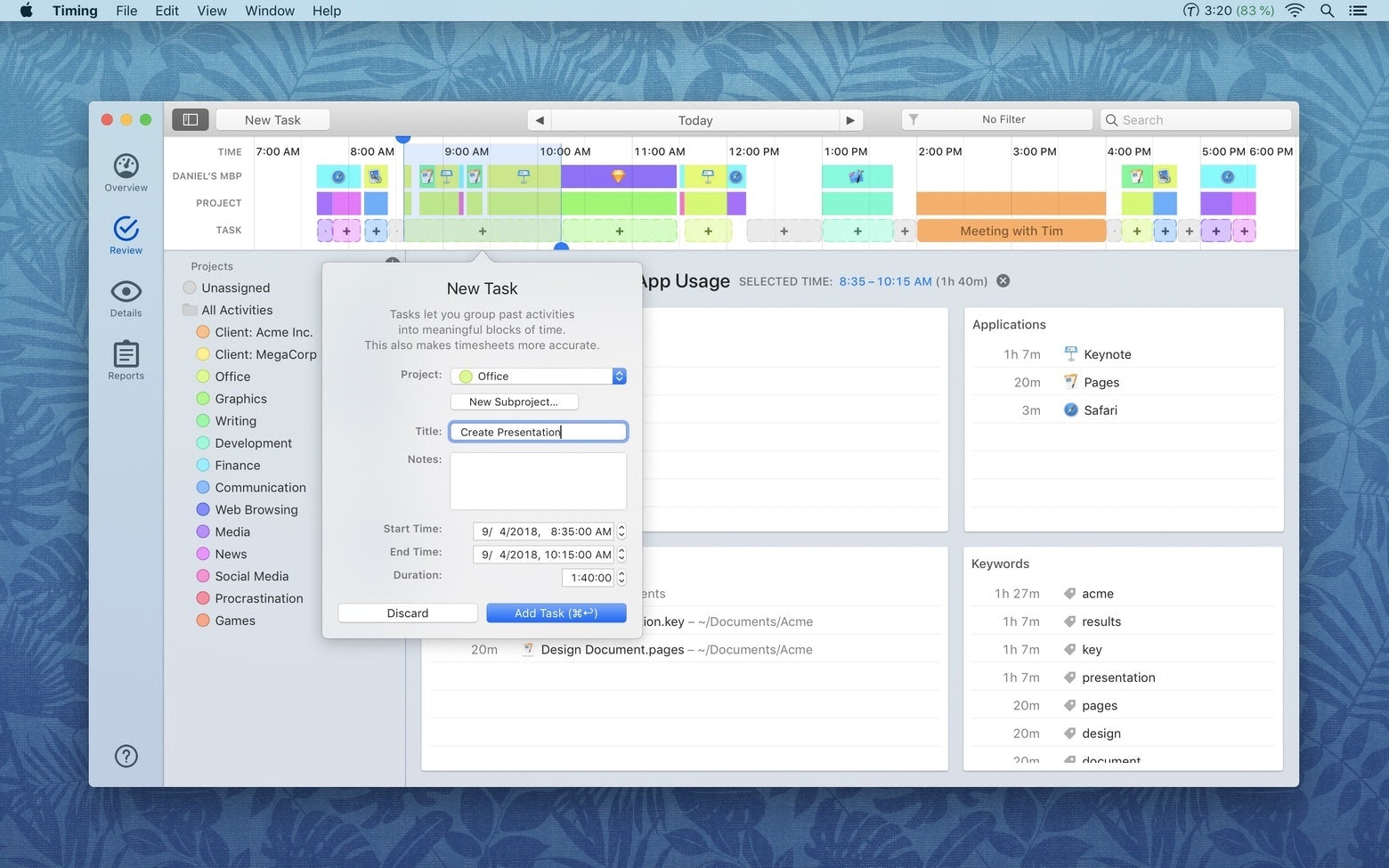 Buffer, a company that develops social media tools, switched to remote in 2015. They established a few best practices to boost transparency in their working processes. For example, Buffer keeps their revenues, customer expenditures, venture capital financing, and even employees' salaries completely open. Such an approach helps Buffer avoid assumptions and rumors about the company's state.
Finally, an e-commerce company Square holds weekly "town hall" meetings and shares minutes of meetings afterwards with all employees. That's how a company keeps everyone on the same page and keeps employees posted on the latest updates.
3. Disconnection among team members
In remote teams, corporate culture and connections among employees suffer in the first place. Because there's no in-person communication, it's a challenge to share knowledge and immerse employees into the atmosphere of your company.
To avoid the situation when your team members feel disconnected, consider these best practices:
Create a centralized knowledge base. Keep all necessary resources, legal documents, and workflows at hand, so remote employees don't need to start long chats and wait for help when needed and can quickly get to know with the internal rules and traditions.

Create traditions that connect people. Traditions create a sense of community and belonging to something important. For example, "Gratitude" Fridays are the days when employees can thank their colleagues for their support or friendly communication. Or, you can do annual get-together parties for all of the employees like Basecamp does.

Motivate employees to collaborate. "Us vs Them" mindset is common in remote teams, that's why you must keep an eye on proper collaboration. Encourage your team members to ask for help, share their concerns, and take initiative when they feel it's necessary.

Be open. When a company's plans and ambitions are transparent, employees feel like they're working for an achievable goal. Share your plans regularly and involve people in achieving desired goals to establish a connection and build a sustainable employer brand.

Ask for feedback. Surveys and feedback forms allow you to assess the level of involvement and emotional state of your employees. After collecting feedback, don't forget to implement the most suggested activities, so your team feels that you truly care.
4. Time zone differences
Companies with geographically dispersed employees like Basecamp and GitLab obviously face the issue of different time zones. Fortunately, everything is manageable.
Buffer employees practice as much asynchronous communication as possible, understanding that it's hard to synchronize everyone on a team. Such an approach leads to fewer distractions and meaningless pings and talks in messengers.
The design team Help Scout is spread across five different time zones, so they use recorded videos to go through design concepts and explain every bit in a prototype. In addition, they keep work-in-progress documents in apps like Dropbox Paper to share their work plans and current agendas.
At GrooveHQ, managers rely on apps like World Time Buddy to find overlapping time zones and sync up for at least 30 minutes with the team. Shared calendars also help figure out a team member's time zone and their availability.
If you're looking for a handy app that'll help you efficiently plan work across different time zones and convert time on-the-go, check out World Clock Pro in a Setapp collection. You can add preferred time zones to your Favorites and even check the local weather, just in case. After all, a casual talk about the weather helps you break the ice in a conversation and start communication on a positive note.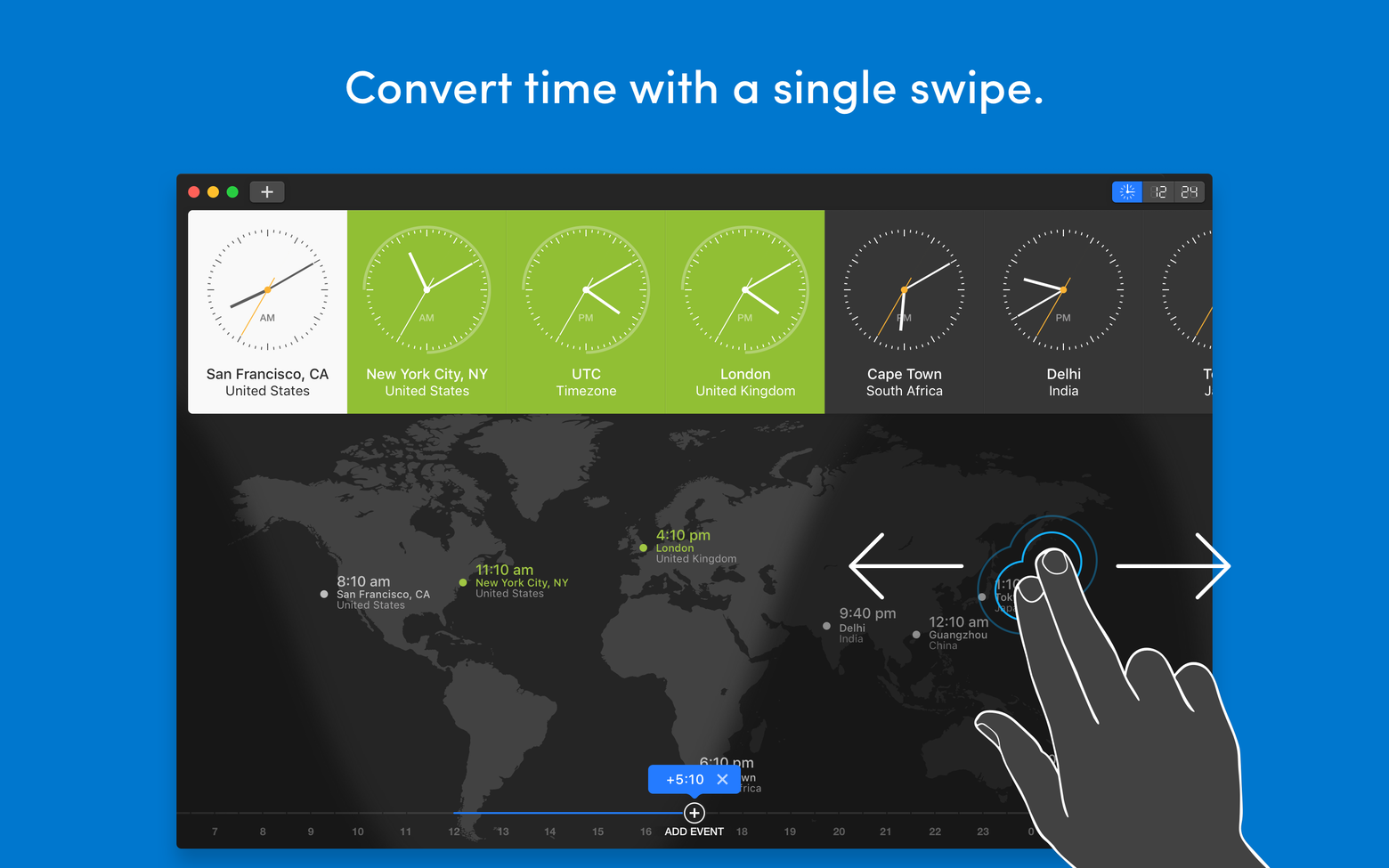 Wrapping up
How do you overcome the challenges of distributed teams? If you prefer to rely on automation and tools that cut down the manual work, look at apps for remote (and not only!) teams in our Setapp for Teams collection. We've done heavy lifting for you and picked the most efficient apps to boost your team's productivity and optimize remote work.