Make the impact of your meetings last
A good meeting doesn't end in a calendar app. From scheduling to actually using meeting insights and acting upon them, there's a long long trail. To make the journey meaningful, you need to take control over each part of the agenda. Or, entrust the task to a pro.
iMeetingX, a one-stop app for productive meetings
More than an online schedule maker, iMeetingX covers all aspects of meeting planning and follow-up activities. Create meetings that are perfectly aligned with your tasks and projects. Distribute invitations and reminders instantly – you can sync iMeetingX with Calendar and Contacts for convenience. Use it as a meeting notes app and catalogue minutes to keep all the insights in one spot.
Initiate and run a project
Beautifully, you can structure and organize your project-related data within the app. Select Initiate in the top left corner and create your project from scratch or using in-built templates. The app allows you to create different types of meetings, add notes, participants, and distribution groups while staying focused on a project idea. What's great about iMeetingX, nothing is carved in stone – you may customize projects and jot down new ideas as you go.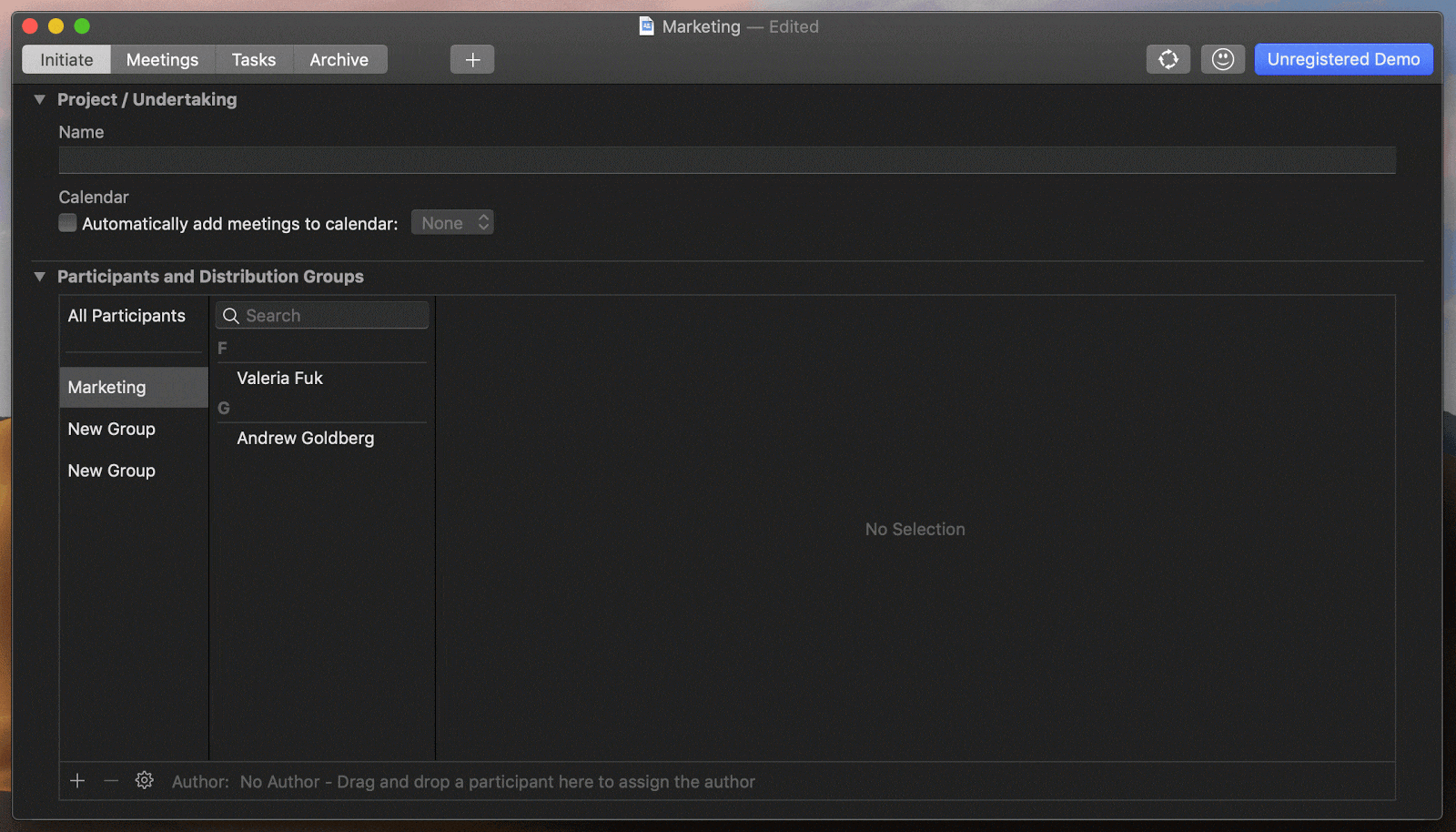 Getting Things Done functionality
Every project is an amalgam of tasks. iMeetingX comes with powerful features for task management, so that you never lose your grip on the idea or project:
Create action items, decisions, ideas, and requirements.
Build smart lists to have a better view of all task – you can apply custom filters based on any task attribute you use.
Align tasks with invitations and meeting minutes.
Attach files to tasks and export your custom meeting reports to CSV.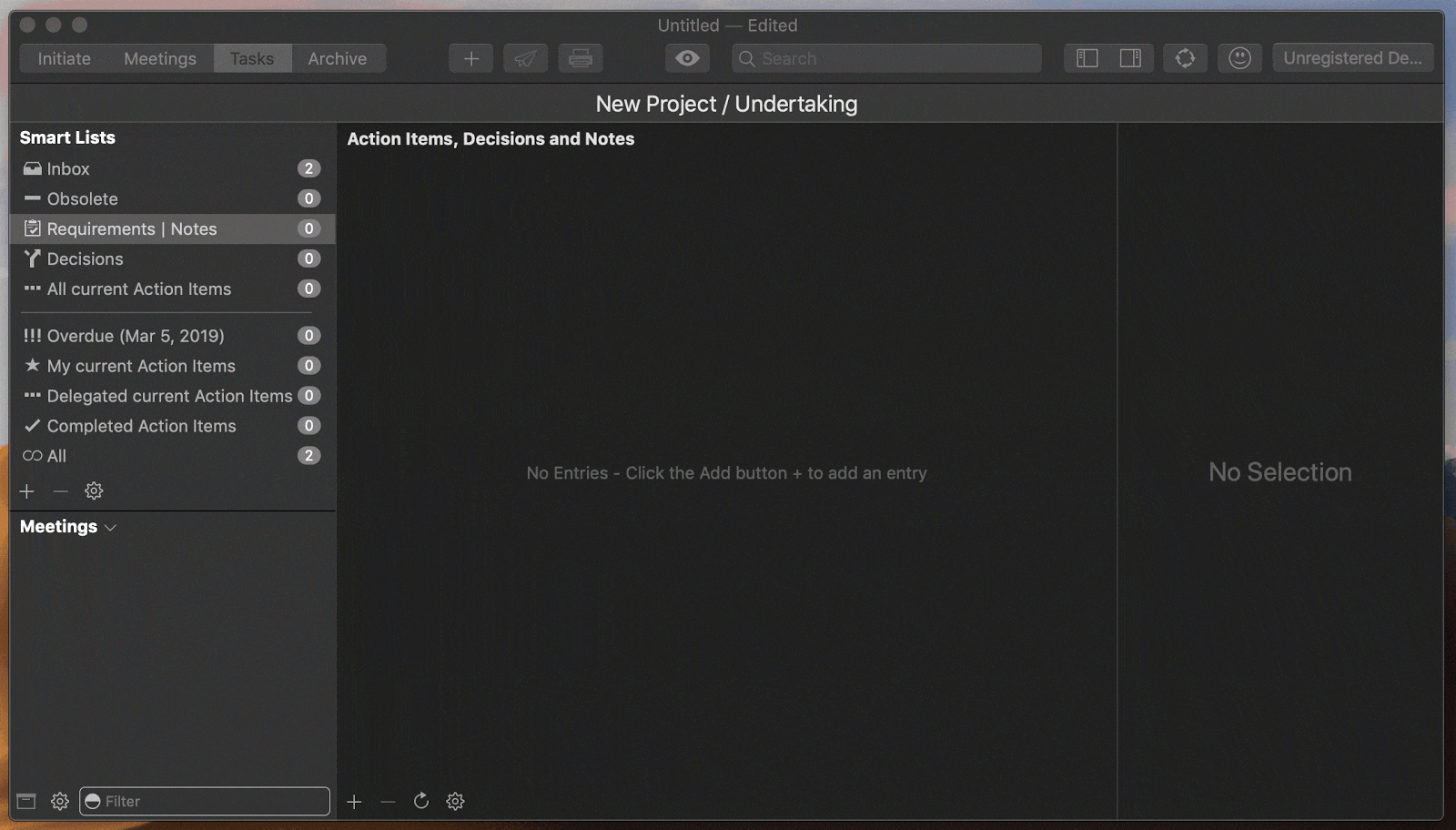 Instant templates
In the Initiate section, you'll find three ready-to-use templates for meeting minutes, invites, and entries. Customize these and save lots of precious time for meeting planning. The app also suggests objectives and agenda for project kick off, controlling, closing, and more – perfect for putting you on the right track.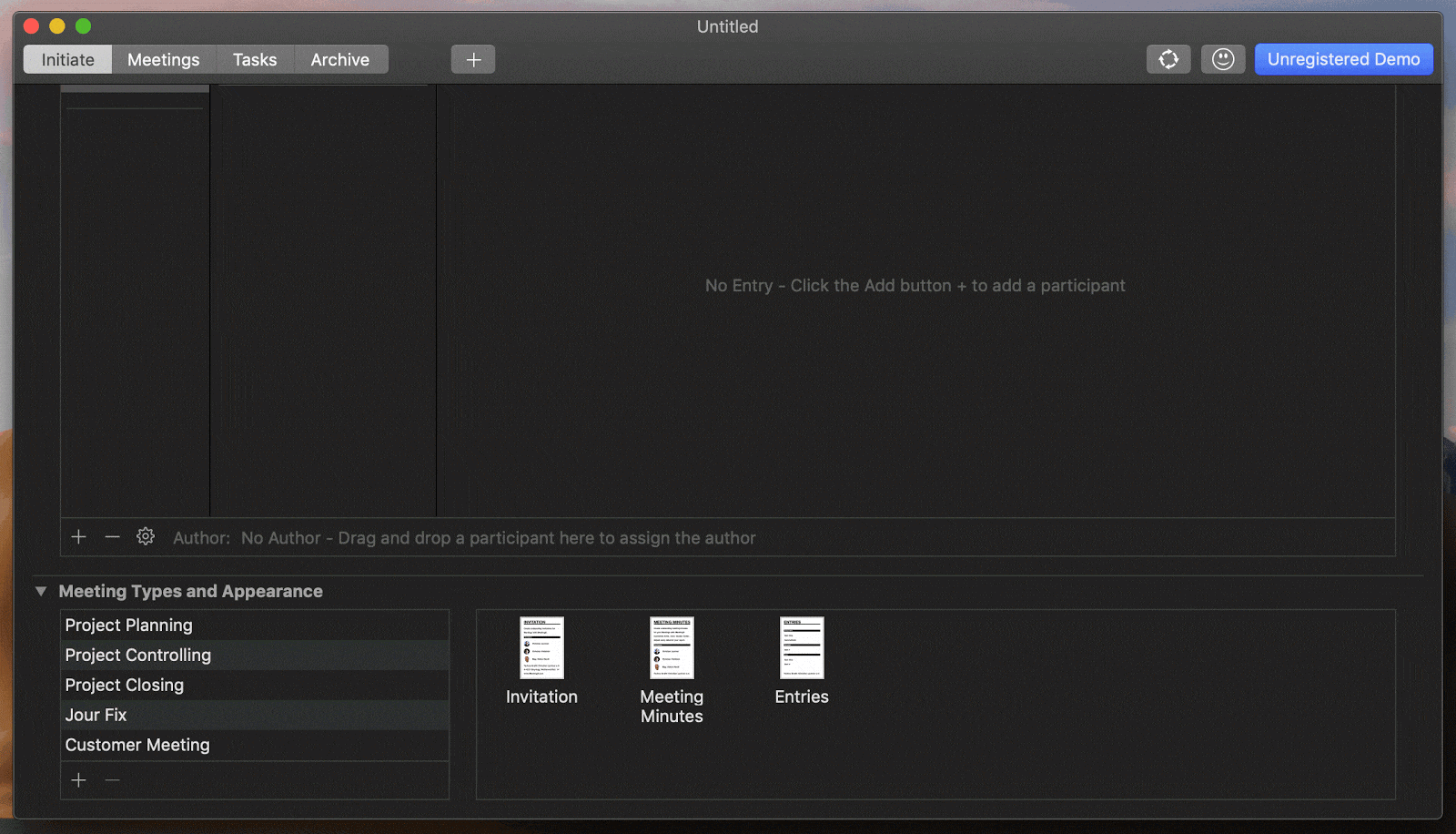 Restore any of your past meetings
Nothing is lost in the shuffle if you plan projects with iMeetingX. From invitations to meeting minutes to attachments, you can restore any data from your past meetings. Click on Archive and easily bring whatever you need back to life. You can apply custom filters to locate files instantly.
Since iMeetingX joined Setapp, we never miss a single meeting – that would be impossible. Get the app in one pack with 150+ others, or add it to your existing Setapp flow. It's a must-have for project managers and, generally, a great addition to anyone's Mac toolkit.