iPad vs MacBook: Which One To Buy?
It used to be that MacBooks were the only devices designed for us to produce something new. We've been using Macs to write papers, send emails, create apps, and so much more. Even serious gaming was only reserved for the most powerful MacBook machines.
When the first iPad was launched, it was quickly dismissed by many as a playful, auxiliary device that could only be good for reading or looking at pictures. Well, a lot has changed. the iPad today comes in no less than five variations, and its high-end models even beat some MacBooks in terms of computing power.
All this makes the question of whether to choose an iPad or MacBook more relevant than ever. Are you not 100% sure about all the latest iPad Pro vs MacBook Pro differences? This guide is for you.
What Are iPad vs MacBook Models Today?
Every year, Apple releases new devices. Whether it's an iPad Pro or MacBook Air, you can be sure that the new model is always more powerful, more lightweight, more energy-efficient, and in some cases even cheaper. But the same update cycle also makes it difficult to track what's currently available and what are the main differences between every product. So here's a quick recap of what can be purchased in Apple Store right now.
Let's start with MacBooks. Arguably, the first half of 2021 looks like the golden age of MacBook selection — there are just three options, each with distinct use cases and a different price point. Besides, Apple has finally shifted away from its buggy butterfly keyboards, so the whole lineup has moved to the new redesigned scissor mechanism: Magic Keyboard.
And, of course, this year, Apple's lineup has several models with the much-talked about Apple M1 chip. Designed by Apple, this unit is a super fast CPU core and is expected to offer notable gains in energy efficiency. The 2021 lineup features M1 in MacBook Air and 13-inch MacBook Pro models.
MacBook Air. An intro-level MacBook starts at just $999 ($899 for students) and packs enough power for all casual day-to-day tasks most people will ever need to do.
MacBook Pro 13". Stepping into the world of real productivity, the 13-inch MacBook Pro is the perfect machine for those who need extra computing power while still being mobile: software developers, designers, heavy web users, and gamers.
MacBook Pro 16". At the top of the lineup is the brand-new 16-inch MacBook Pro ideal for any creative who needs a lot of screen real estate and up to eight cores of CPU. The pricing, however, starts at $2,399.
And if you are willing to wait, Apple is expected to add a new size to its MacBook lineup this summer. A 14-inch MacBook Pro model is rumored to be set for release around July of 2021. Reports suggest that the 14" model could come equipped with an update to the M1 chip, have more storage and memory, as well as a slightly better screen. The pro lineup should also include a traditional 16" model, although both sizes are expected to have updated design and new cool features.
When you compare iPad vs MacBook as a category, you can see there are many more iPad versions available: five in the current lineup. How are they different?
iPad mini 7.9". The smallest iPad has a Retina display and True Tone technology for effortless reading as well as the latest A12 Bionic chip for detailed sketching and seamless multitasking.
iPad 10.2". While the original iPad hasn't been updated for a while, it's still the most popular option out there due to its large Retina display and affordable price, starting at just $329.
iPad Air 10.5". A device for prosumers, iPad Air is powerful enough to handle nearly any creative task while still being accessible to most people price-wise.
iPad Pro 11". Featuring the latest A12Z Bionic chip, Liquid Retina display, 12 MP camera, and a full-sized keyboard, iPad Pro is a formidable competitor to any laptop out there.
iPad Pro 12.9". The largest iPad to date boasts nearly the same screen size as 13-inch MacBooks, while the iPad Pro weight is just about half that. This is a very capable machine from every angle that starts at $999.
An updated iPad lineup is expected to come this spring, so if you want more bang for your buck, maybe it's smart to wait until the expected Apple event to see if they have any news and announcements that might inspire you to get one of the upcoming updated iPad models instead of the ones available in the current lineup.

So what do you pick out of this diversity when you need a new device today? The answer, of course, depends on how you plan to use it.
Best for work: MacBook Pro 13"
While the MacBook Pro vs iPad Pro debate is getting more and more attention these days, most people would still agree that if you're looking for a truly versatile office solution, you should probably stick with the 13-inch MacBook Pro.
With MacBook, you have access to the whole operating system and can open and modify any files with ease. You can also write, read, code, design, create complex spreadsheets or presentations, and much more. Some say that iPad Pro is catching up, and it's true. But for a while the iPad vs laptop workplace dilemma is going to skew towards the latter.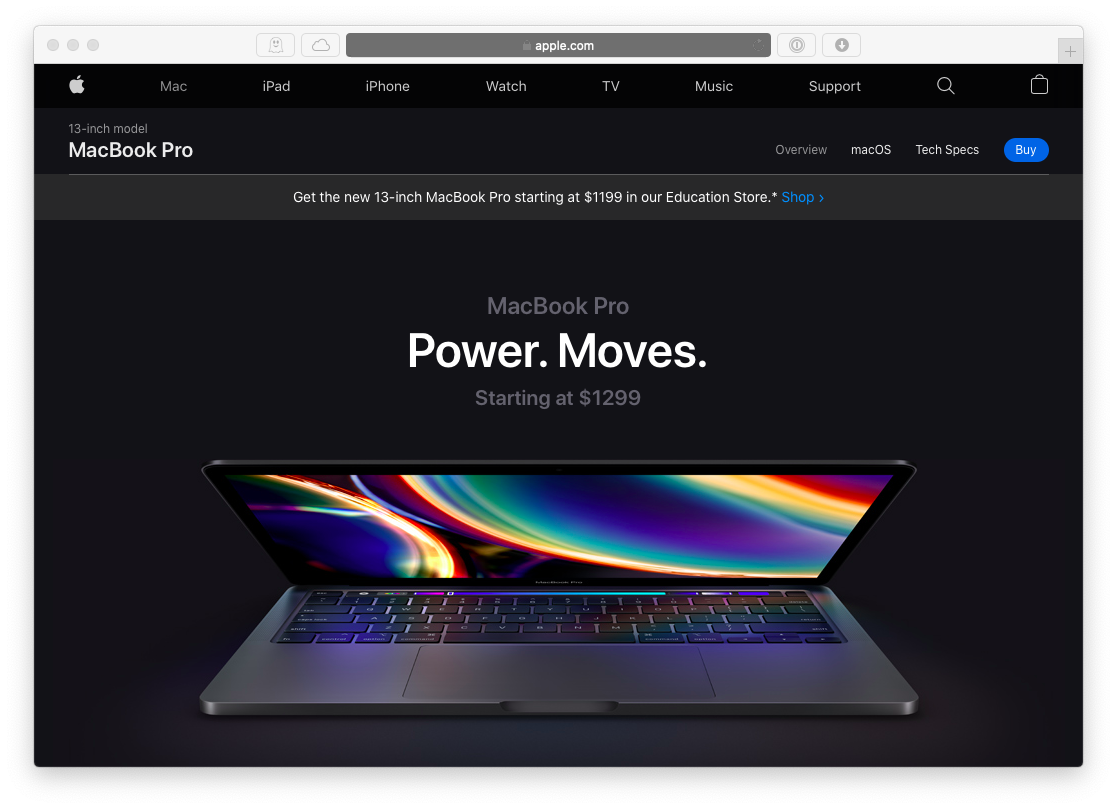 Best for study: MacBook Air or iPad Pro 11"
Since student assignments tend to be much more predictable than office tasks, the iPad Pro for college option has become much more viable in the last few years. It's perfect for reading online, replying to emails, writing papers, chatting with friends, listening to music, and watching movies.
On the other hand, the new MacBook Air is available to all students at a discount, for just $899. Depending on the field of your studies, some software you might need to use could be unavailable on iPadOS. In the end, the MacBook Air vs iPad Pro question here is mostly tied to the requirements of your university program.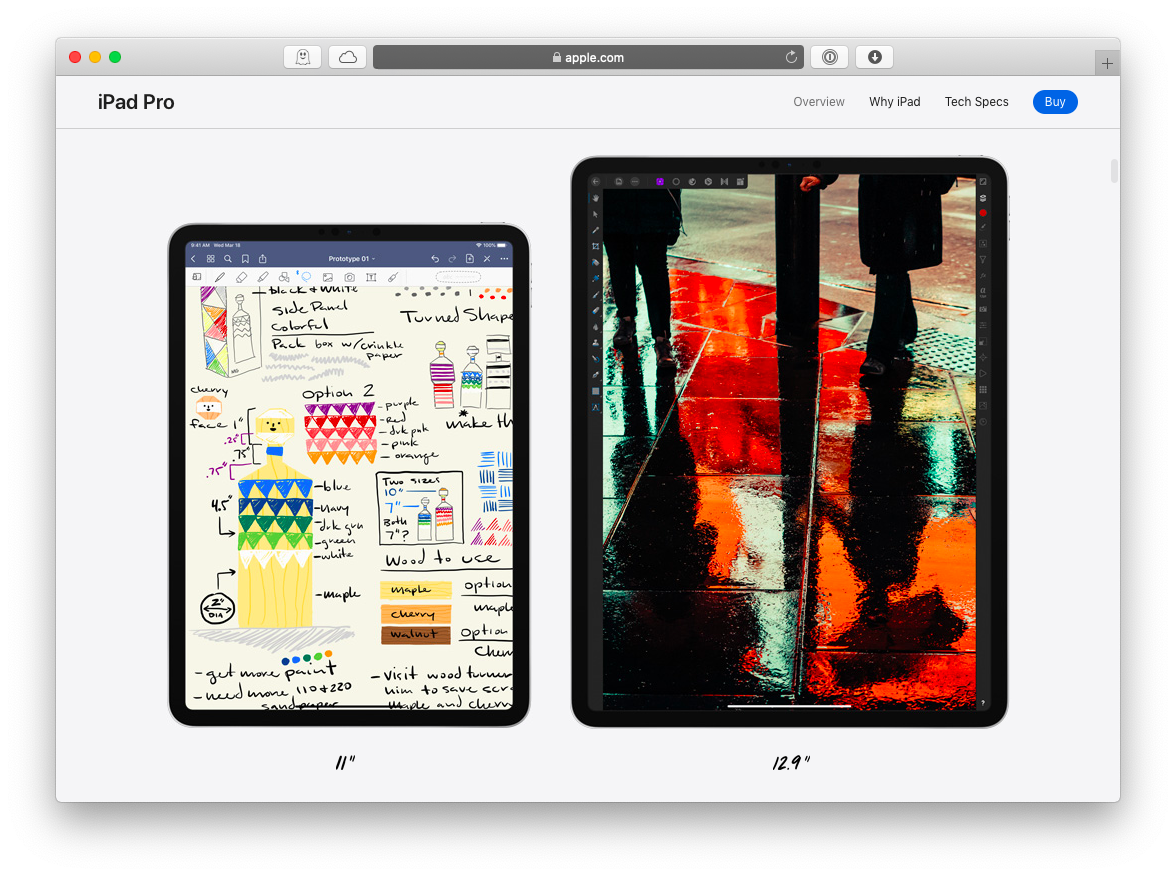 Best for gaming: MacBook Pro 16"
Shifting the focus to gaming, what you absolutely don't want to experience when playing your favorite high-paced shooter is your screen lagging behind due to the CPU not coping. As most games today are more demanding than ever, you should always pick the top hardware you can find. In the case of Apple — it's the new 16-inch MacBook Pro.
The 16-inch MacBook Pro can handle up to eight cores of CPU (with 5 GHz Turbo Boost), 16 GB of RAM, 8 GB AMD Radeon Pro 5500M graphics card, and 60 GHz refresh-rate screen. Even though this large and powerful MacBook is not cheap, starting at $2,399, for the gamers at heart, it's certainly worth the cost.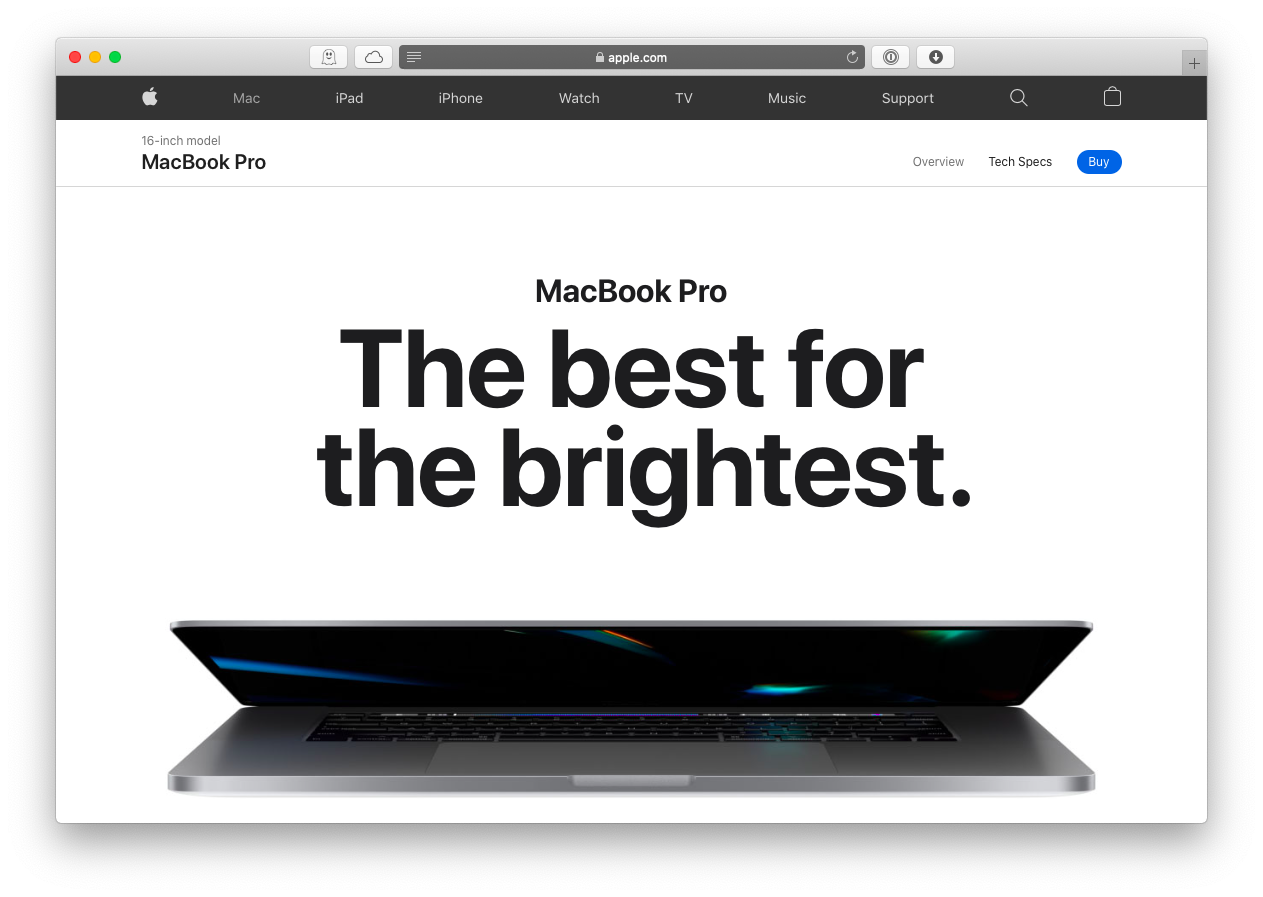 Best for creativity: MacBook Pro 16" or iPad Pro 13"
When it comes to creative expression, be it design, illustration or video editing, the iPad Pro vs MacBook Pro face-off can get quite fierce. In fact, each device presents its own distinct advantages.
The 13-inch iPad Pro is the perfect tactile machine. Its color-accurate 120 Hz display with 600 nits brightness is supported by the eight-core graphics processor and is so advanced that nothing even comes close. This device can handle nearly any 3D or AR task thrown at it, as well as professional-grade video editing and photo retouching. Besides, the new Magic Keyboard with a trackpad makes typing and navigating around intuitive and powerful. Finally, the iPad works with the new Apple Pencil for an unprecedented drawing, sketching, painting, designing, and illustration experience.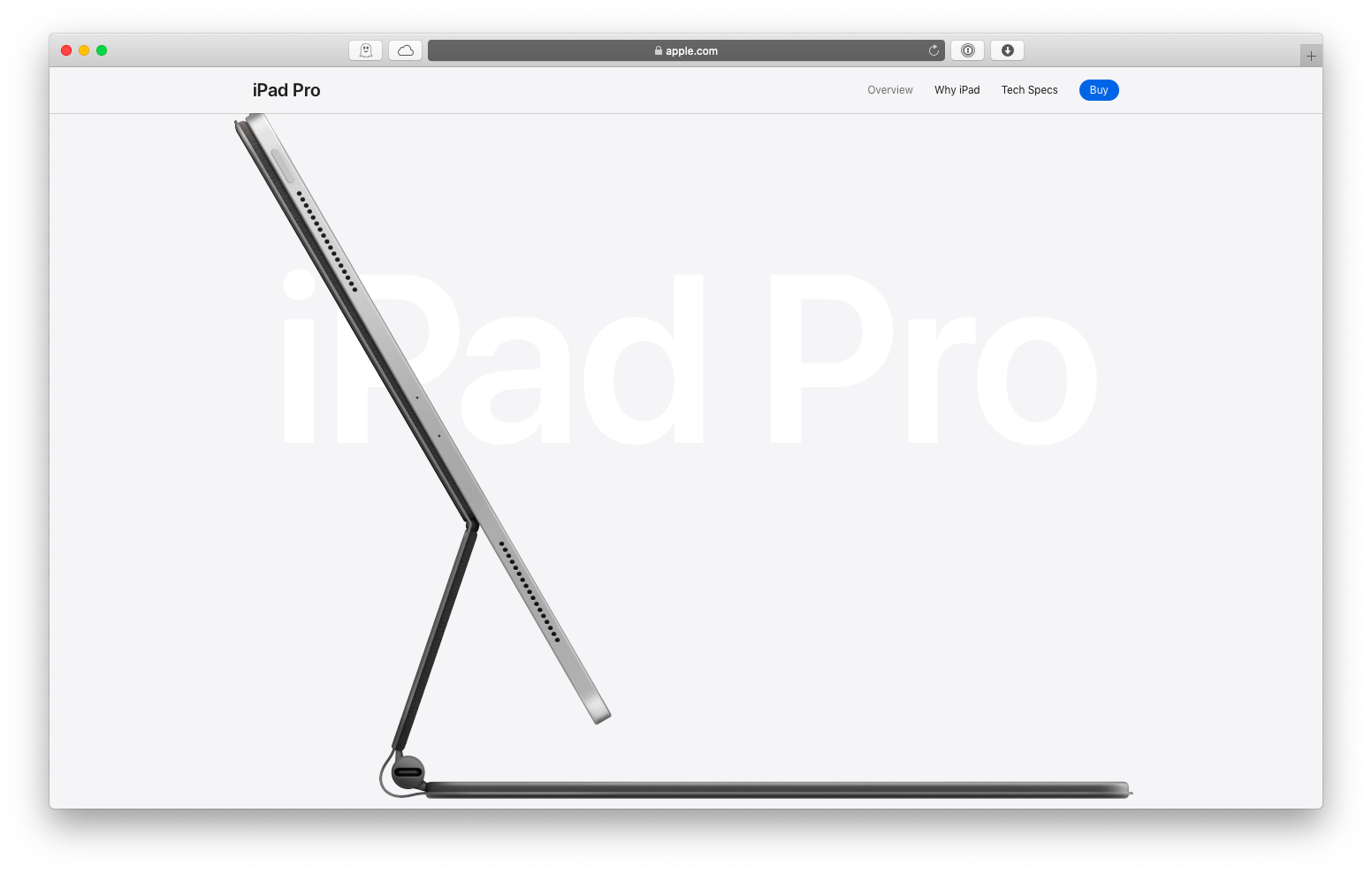 The 16-inch MacBook Pro, on the other hand, could perhaps be the secondary choice when it comes to creative expression for projects that are more technical in nature, such as app development or film post-production, where having a powerful processor and a keyboard (and mouse) is imperative to your workflow.
Best for media: iPad Air
For many, the main use case for iPad or MacBook could simply be consuming media — movies, books, magazines, the web — in the most natural way possible. Should they then go for the iPad Pro vs MacBook Air? Probably neither.
iPad Air is a surprisingly robust choice for all your casual, everyday media consumption habits: it's lightweight, easy to hold, has a beautiful Retina screen, powerful processor, and long battery life. It's also much more accessible than its pro-level counterparts, starting at just $499.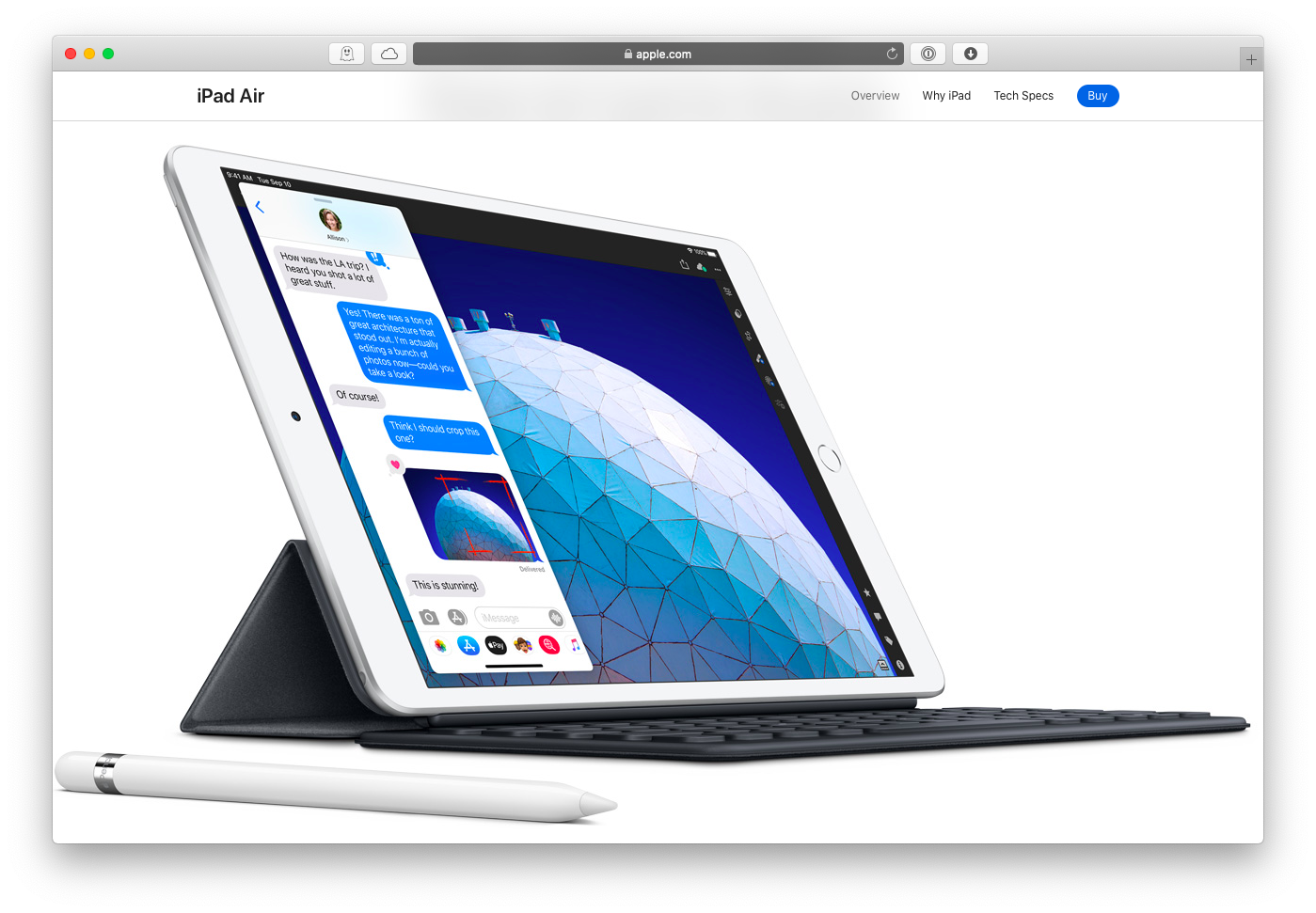 How to effectively sync files across your devices
Whether you choose to buy an iPad Pro or MacBook Pro (or both), it's likely that you'll also get an iPhone in addition to those. When you have a few devices with lots of information on them, backing up and synchronizing data becomes a priority. How to do it right?
ChronoSync Express is a complete folder synchronization and backup solution for all your Apple devices. Just set a schedule you like and the app will automatically sync any folders or even do full backups to your main server, so your data stays safe in any circumstances.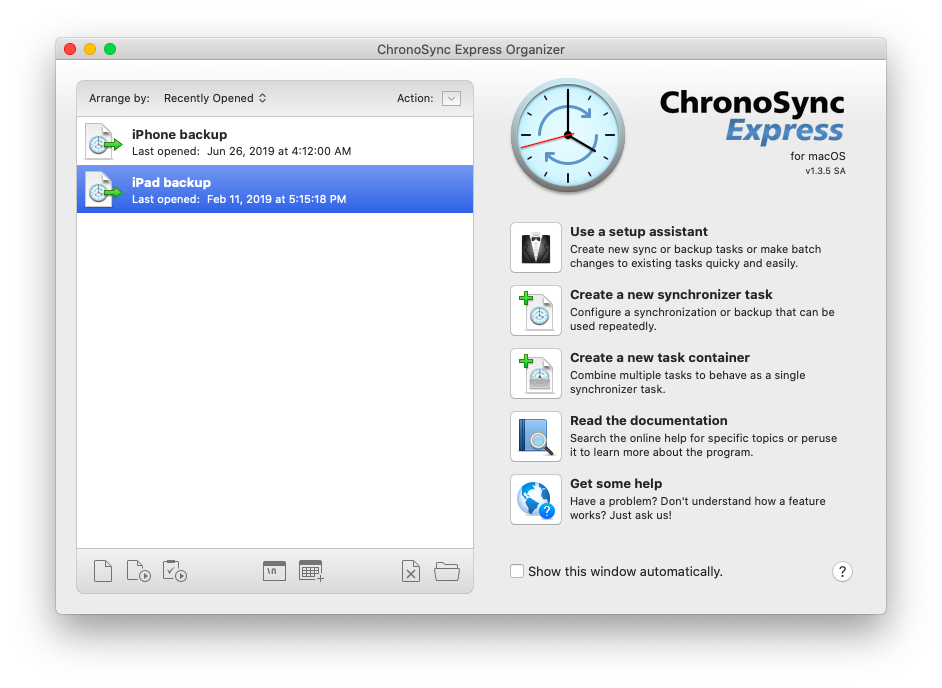 How to manage your iPhone from Mac
In case you decided to go with MacBook Air vs iPad Pro, you might still need an effective way to manage content on your iPhone, be it backups or music. What if just one app could do it all?
AnyTrans for iOS is the most intuitive alternative to all the new Music, TV, and Podcasts apps that Apple has recently released. With AnyTrans, you can manage any aspect of your iPhone, download mobile apps and media, set ringtones, back up data, transfer your information to another iPhone, and more. Finally, you have a powerful iOS command center right at your fingertips.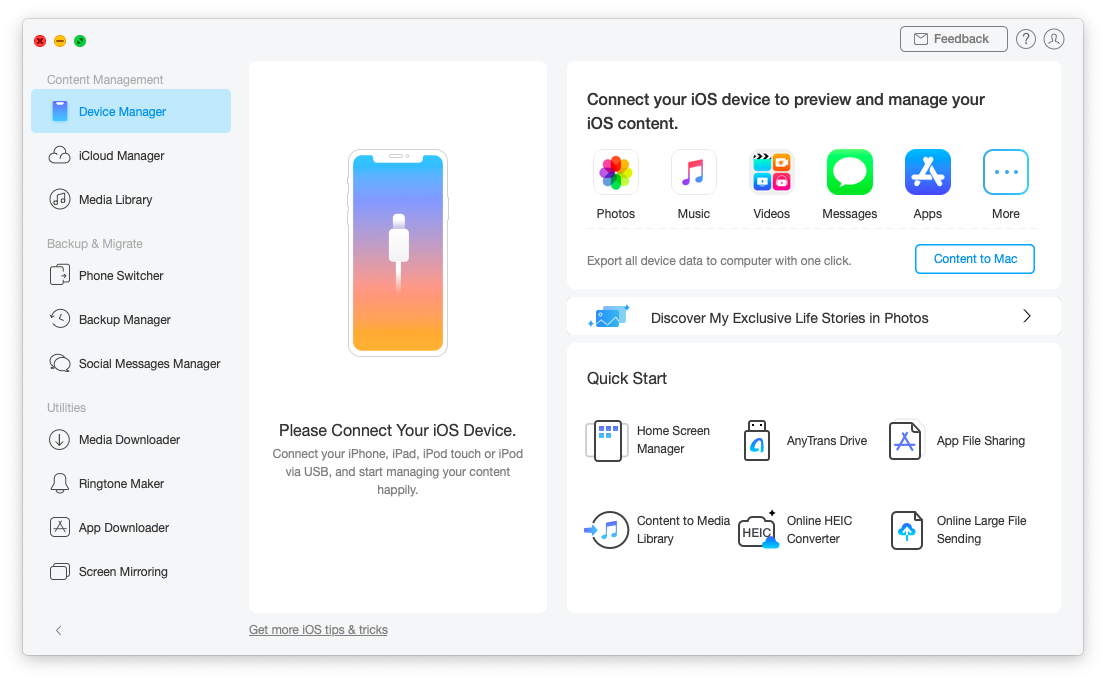 To sum up, MacBook Pro vs iPad Pro vs MacBook Air vs iPad Air is not an absolute but rather relative dilemma — you use different tools to cover different needs. But, whatever you choose, you should definitely have a robust synchronization option through ChronoSync Express and an all-in-one iOS manager through AnyTrans for iOS always nearby.
Best of all, ChronoSync Express and AnyTrans for iOS are both available to you absolutely free for seven days via the trial of Setapp, a platform with more than 200 outstanding Mac apps that seamlessly elevate your professional and personal life. Try all of them today at no cost and see for yourself!