Elegant two-factor authentication on Mac
A password that can be compromised isn't necessarily a bad password. It's the absence of two-factor authentication that's bad. So let's make it good (more importantly, easy).
2FA on Mac, uncomplicated
Two-step authentication stops sounding scary once you open this app. Each of your online accounts gets an extra layer of protection — all inside a very appealing interface. The name of this magical utility is Step Two. It has been built to simplify two-step verification for all accounts that use time-based one-time passwords (TOTPs). And it's a part of Setapp.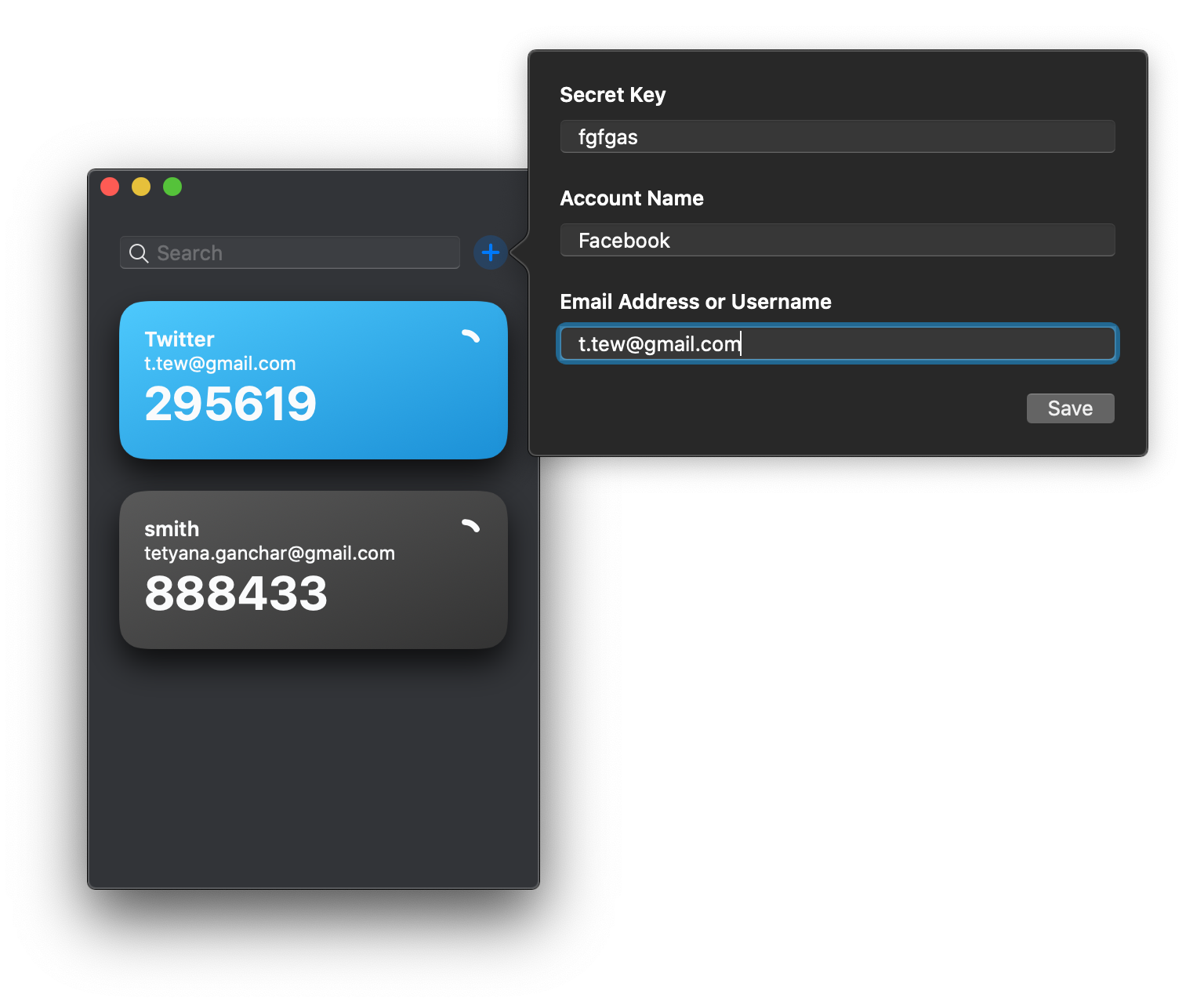 Add accounts in one scan
Step Two clearly stands out when it comes to usability. It has two easy options to add accounts — you can type the name and a secret key manually, or scan a QR code from any device. From there, you'll be taken to a neat list where you can instantly copy a secure code in a click.
Automatic iCloud syncing
You shouldn't worry about the loss of verification codes — they are automatically backed up to iCloud, so you can access accounts from any of your devices. If for any reason you don't want to sync data, you can change iCloud settings in System Preferences.
Every TOTP account covered
With Step Two, you can secure access to your Google accounts, Twitter, Facebook, Amazon, and many more. Basically, every account that uses a time-based one-time password. You can add up to 10 accounts for free, but unlocking more will cost you $9.99. If you're using Setapp, Step Two is free for you — with no limitations and unnecessary downloads.