Productivity VS Efficiency
Productivity and efficiency are two of the key goals of any business enterprise. But they are two very different things and often compete with each other. Improved productivity can come at the expense of efficiency and improved efficiency can reduce productivity. But what is the difference between them?
Put simply, productivity is the quantity of work produced by a team, business or individual. Efficiency, on the other hand, refers to the resources used to produce that work. So, the more effort, time or raw materials required to do the work, the less efficient the process. Efficiency can also refer to the quality of the output. Producing 100 widgets an hour may look good on a productivity spreadsheet, but it's not very efficient if half of them are rejected because they don't meet quality standards.
In an office environment, we have a set amount of time each day to achieve the outcomes we want and so we have to use the tools that will not only allow us to get more done, but to make sure we're using out time effectively.
Fortunately, there are lots of apps that can help do just that. Here are just a few of them.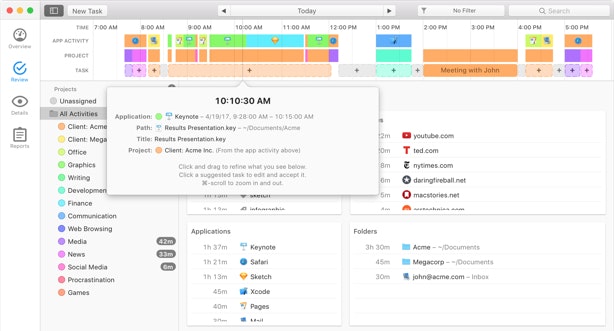 By using Timing to monitor how you spend time on your Mac, you can easily cut out less productive tasks and focus on those that contribute towards results.
If you use a large screen display and have lots of windows open at once, you'll know that they can become a distraction and reduce your productivity. One solution is HazeOver, a tool that dims all but the active window on screen. When you switch applications or windows, HazeOver switches too and highlights the new window while dimming the rest. It even supports multiple monitors.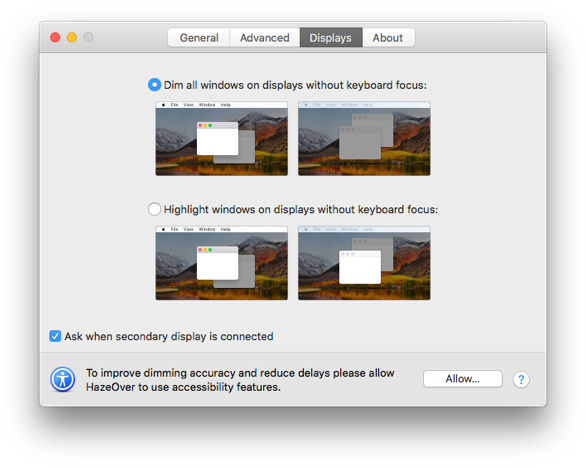 A cluttered desktop is a real problem when it comes to working efficiently. Not only does it take time to locate the file you want to use, but it actually makes your Mac run more slowly. Spotless makes it easy to keep your Desktop and the rest of your Mac, well, spotless. Spend a little time teaching it how you work and then all you have to do is drag files onto its icon and it will file them away for you automatically. You can set it to run automatically so, for example, documents you haven't opened for a set period of time are automatically backed up and then deleted. You'll be working faster in no time.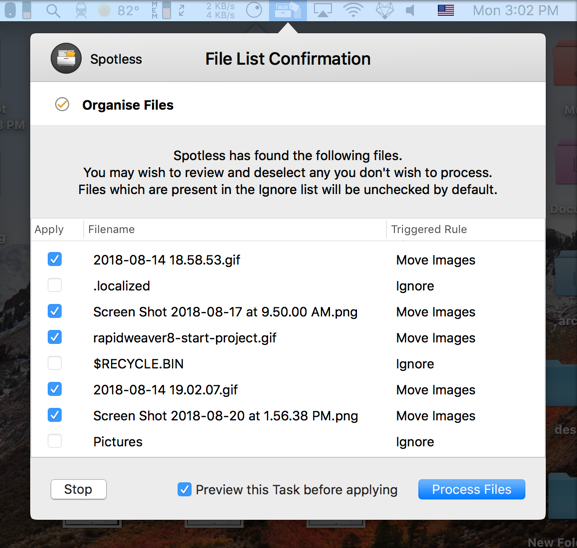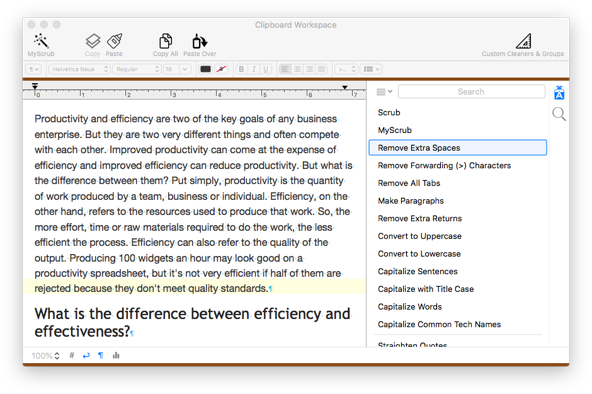 As you can see, getting the productivity v efficiency balance right doesn't have to be difficult. You can have both. The key is to use tools and applications that make it easy to be organized and focused.