The Best Portable Monitors For Mac In 2023
It's no secret that today's offices are quite a bit different, even compared to just about 10 years ago. We're more mobile than ever, which means laptops have generally replaced desktops as we zig-zag from one conference room to another, carrying our powerful computers in just one hand.
Remote work and nomadic lifestyle are becoming increasingly popular as well. As a result, our work day can be easily spent on a hammock in Bali or in an East Village cafe in NYC. All this is to say that our Macs are getting smaller and now have an inherent requirement to be as mobile as possible.
But what do you do when your 13-inch Mac screen isn't enough? While carrying an iMac is not that easy, there are lots of new options available, especially among a brand new category of portable monitors. Not sure what a portable external monitor is? Let's explore.
What Is A Portable Display?
A perfect solution for your always on-the-go lifestyle could be a portable USB monitor — essentially a lightweight display, usually larger than your laptop screen, that is specifically designed to be carried around. A portable second monitor rarely needs to be plugged in and can get all of its power and video input from a single USB cable.
In the last few years, the sheer number of small monitor options has exploded, with companies like ASUS, HP, and others releasing their own models. So how do you navigate the new portable screen world? Here are some of the best portable HDMI monitors available today.
On budget: AOC e1659FWU 15.6-inch
An unbeatable choice for those who don't want to spend a lot of money on their dual screen Mac setup is AOC e1659FWU. This 16-inch monitor is ultra slim at just 0.9 inches, weighs around 2.65 lbs, only needs one USB cable to operate, gives you an HD (1366 x 768) resolution and a contrast ratio of 500:1 — all while setting you back only about $100.
In other words, an unbeatable value for the money.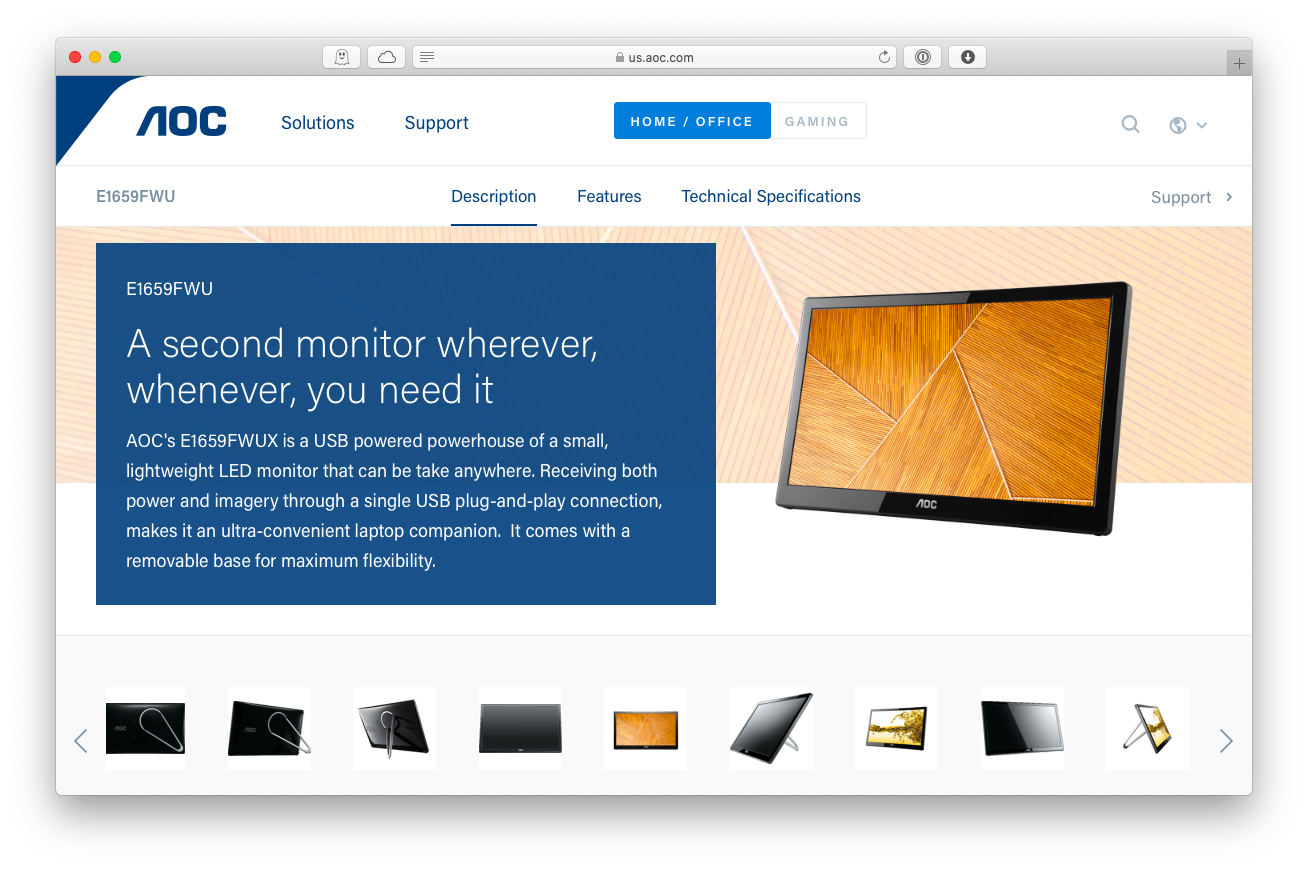 Large: ViewSonic TD2230 22-inch
If you're simply looking for something that can serve as a very large portable screen, look no further than ViewSonic TD2230. At mind-boggling 22 inches (for a portable display), it's practically a whole TV set with a handle.
Moreover, ViewSonic supports full HD (1920 x 1080), is scratch resistant, and has a 10-point multitouch input capability as well as two built-in speakers. As for the downside, the manufacturer states that TD2230 is only compatible with Windows, so if you want to find a MacBook dual monitor, keep scrolling.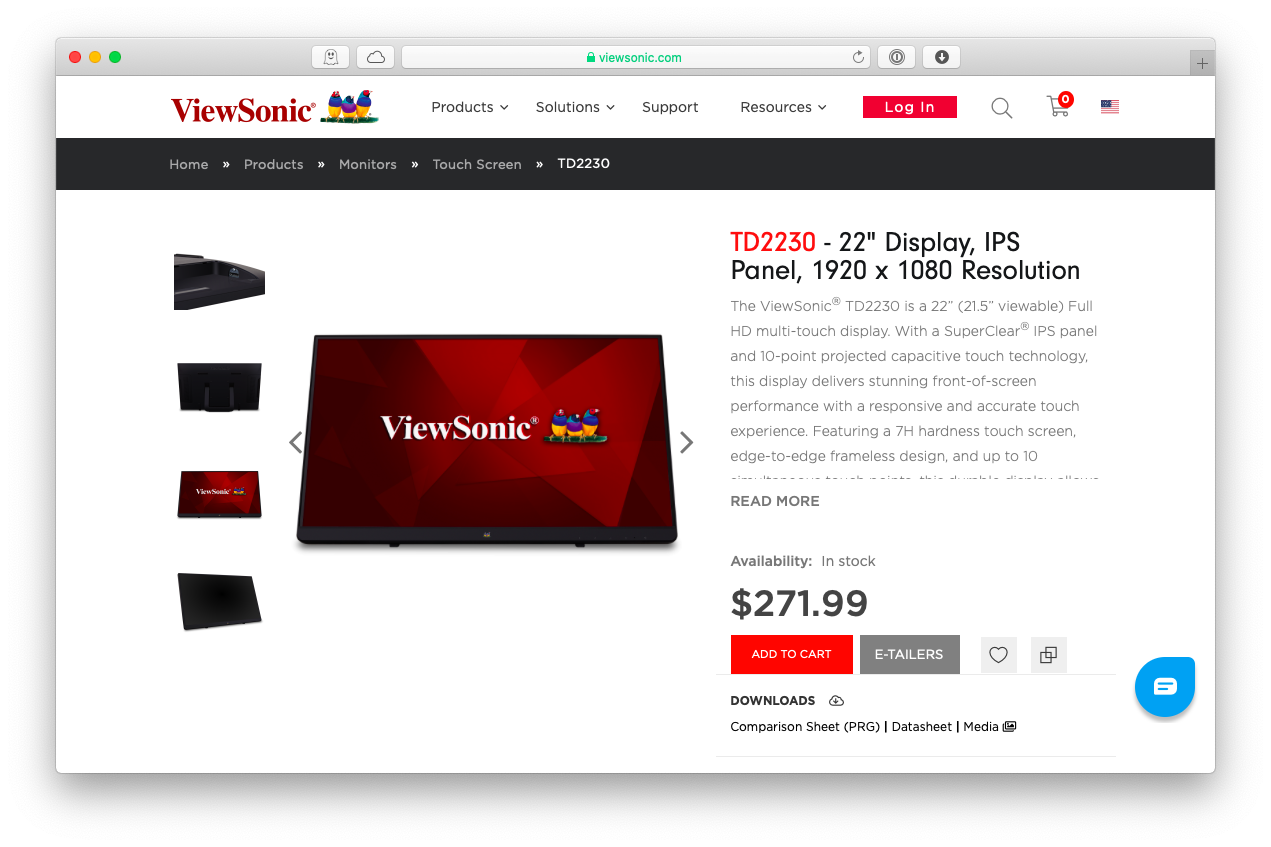 Gaming: G-STORY Portable Monitor 17.3-inch
It's hard to understand why everyone who's regularly gaming on their laptop hasn't yet acquired G-STORY's portable gaming monitor. This 17.3-inch model has a high FPS rate, flicker-free backlighting, and a blue-light filter — all designed specifically with games in mind. Besides, its support for HDR and full HD makes it a versatile travel monitor for any purpose.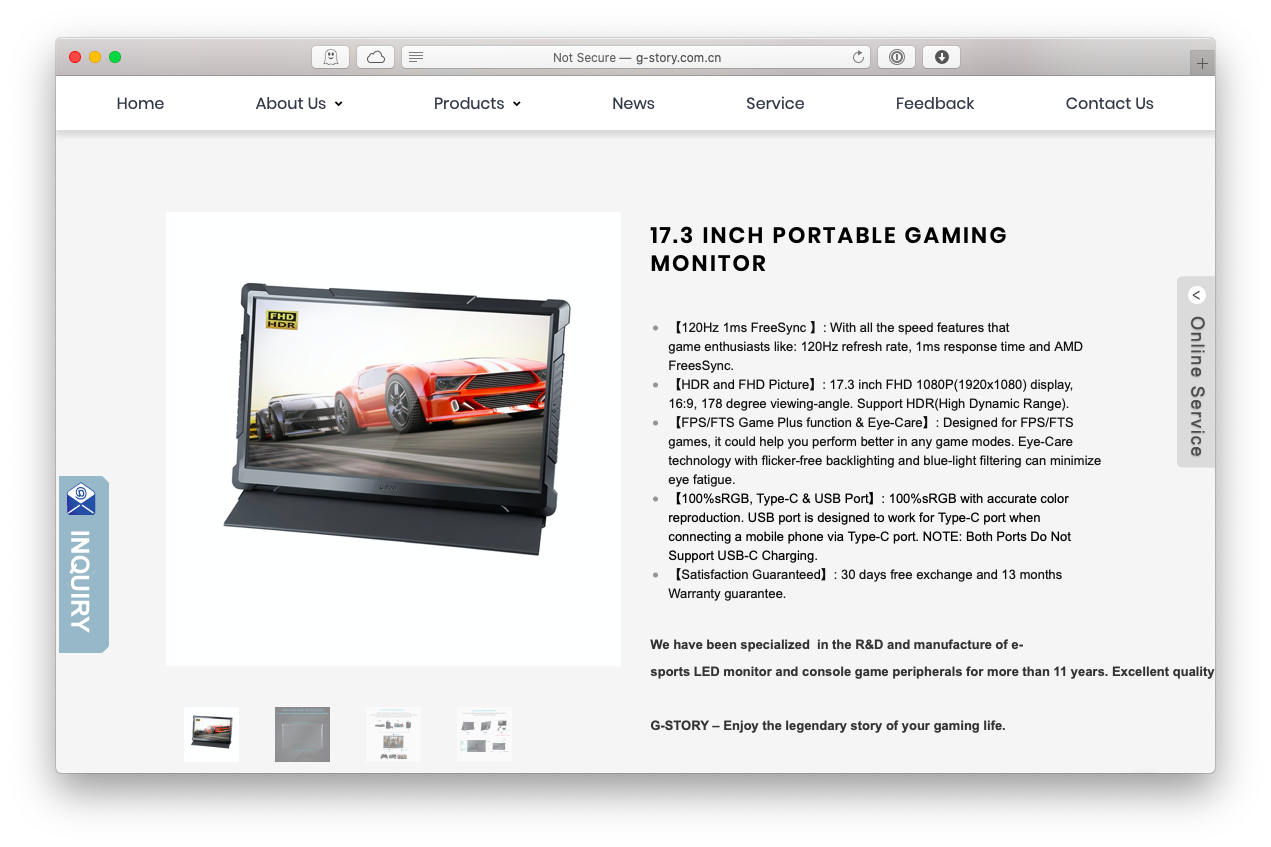 Stylish: ASUS ZenScreen MB16AP 15.6-inch
When it comes to traveling in style, you won't go wrong with ZenScreen — ASUS portable monitor, which claims to be the world's lightest (1.87 lbs) and thinnest (0.3 inches) full HD screen. What's unique about the ASUS USB monitor is its 7,800 mAh built-in battery that can last up to four hours, so the monitor can simply mirror whatever is happening on your phone via a single USB cable and no other power source.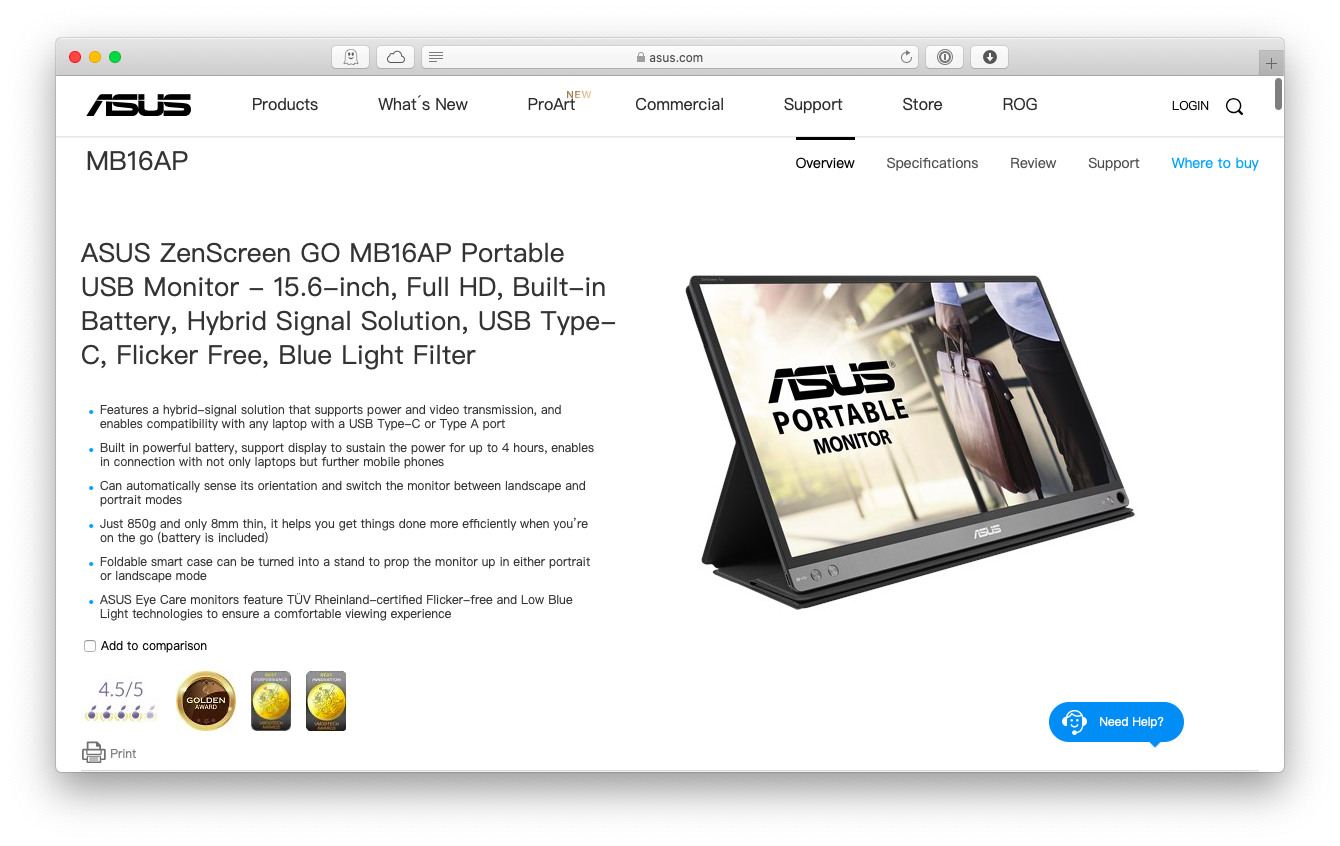 Versatile: AOC I1601FWUX 15.6-inch
What if you're not really into any extremes and just want the best portable monitor around, with a good balance of weight, quality, price, and looks. Well, it might be that AOC I1601FWUX is just for you.
AOC I1601FWUX portable USB monitor is just 0.3 inches thick and weighs around 1.76 lbs — and that's for 15.6 inches of screen real estate and full HD resolution. In addition, this extra Mac screen just needs a single USB-C cable to operate and features a smart cover that turns into a foldable stand — perfect for moving around.
How to manage multiple screens on Mac
Now, with your MacBook dual monitors in hand, you might just find that juggling them could become a problem. In the days when you had to work with a single laptop display, you could just go fullscreen on every app. But now when you've got so much space, you need to rethink that strategy too.
Mosaic is a nifty utility that lives in your menu bar and excels at exactly one thing — creating complicated app window arrangements. While your Mac only offers you a fullscreen or split-screen option, why not have three apps in a row? Or five? Or two on the upper part of the screen and one below? This is exactly what Mosaic lets you do. You can simply choose from a variety of grids (or build your own) and arrange the apps, desktops, and spaces in the most productive way for you.
To create a perfect layout on your portable second monitor with Mosaic:
Find the app's icon in the menu bar ➙ Preferences…

Navigate to Layouts

Select one of the suggested layouts or click the plus (+) icon to create your own

Tweak the layout with the tools on the right to get it up to your liking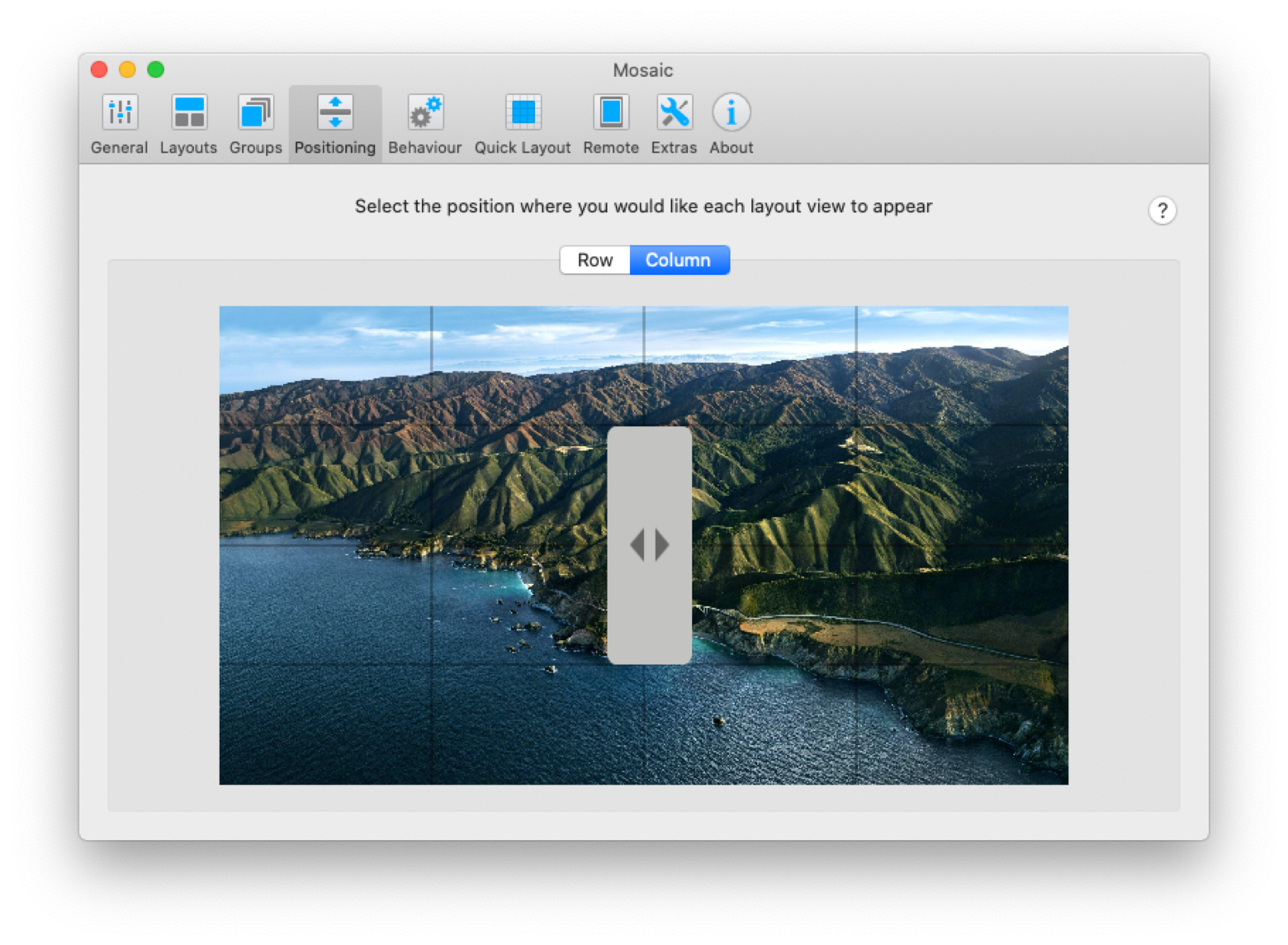 To use Mosaic, simply start dragging an app window and you'll see all your pre-saved options appear on your main or portable external monitor.
How to access your computer remotely
If you're moving your setup around all the time, it's likely that quite often you might find yourself away from a computer you urgently need to access. That's when you need to have robust remote access software.
Screens is a powerful screen-sharing tool that will instantly connect you to any other Mac you own, anywhere in the world. You can even share a session with someone on that Mac at the moment or, on the contrary, hide the desktop from anyone passing by. Screens also allows you to use all the displays on the other end as well as FTP to transfer any files in and out. At once, you might finally feel that the world has never been so small.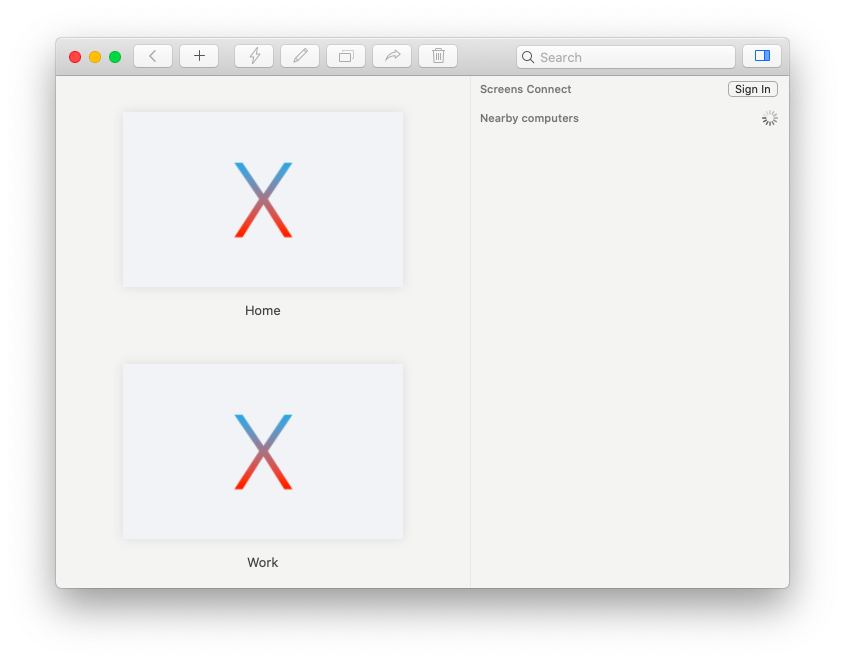 In the end, having a dual screen Mac that you can carry with you anywhere is all about being adaptive to the ever-changing demands of our working lives. It surely seems like investing in a travel monitor today seems like a great idea. After all, you can only use it when you need to and go full lightweight mode when you don't.
Best of all, Mosaic and Screens — the indispensable apps for your light and small monitor workflow — are available to you absolutely free for seven days through a trial of Setapp, a platform with more than 200 high-utility Mac apps for anything, from blogging about your travels to managing projects on the fly. Try all the apps today at no charge and see for yourself!