How to change monitor brightness on Mac
Can you achieve higher monitor brightness on Mac? Yes, you can! Whether you love working from the beach or need improved brightness to solve certain types of tasks, we know how you can enhance monitor brightness. And no worries, you won't need to use any hacks that might compromise your Mac's performance or security.
So let's get to it! Learn about the most efficient methods to change Mac brightness — on a single or multiple monitors.
Why is my Mac screen so dark?
If your monitor goes all black, most likely, your Mac was shut down, it's sleeping, or the monitor is not connected. Those are relatively easy to fix — turn on your Mac, press any key to wake it up, and check the cables to make sure your monitor is securely connected.
Here, we'll rather focus on the situations when your monitor is turned on, but the screen is too dim and it won't brighten up.
In most cases, macOS will keep your display brightness at 500 nits. But you should know that modern Mac monitors can handle much more! And the brightness will indeed go up when you're watching an HDR video, for example. But how do you take control over this setting if your Mac brightness is too low? How to brighten screen on Mac whenever you want?
You can either get a handy automatic solution or try to adjust screen brightness manually. Let's start with the easiest one.
Shortcut to adjust brightness on Mac
Brightness control on Mac is automatic. While you can make small manual adjustments, you can't go beyond the default brightness — which might be too low for you. This is why you need Vivid.
Vivid is hands down the most unique tool out there that can double screen brightness on MacBook Pro and Pro Display XDR. Even if your Mac brightness seems to be at the max level, Vivid will enhance it even more. No tricks, Vivid is not "hacking" your system, it's basically just using your monitor's full brightness capacity.
Once you install Vivid, you can enable it from the menu bar, and then regulate the brightness level using the brightness keys (F1-F2) — the same keys you use to adjust brightness manually. Oh, and if you want to compare macOS default brightness to Vivid, turn on Split Screen. You'll be amazed!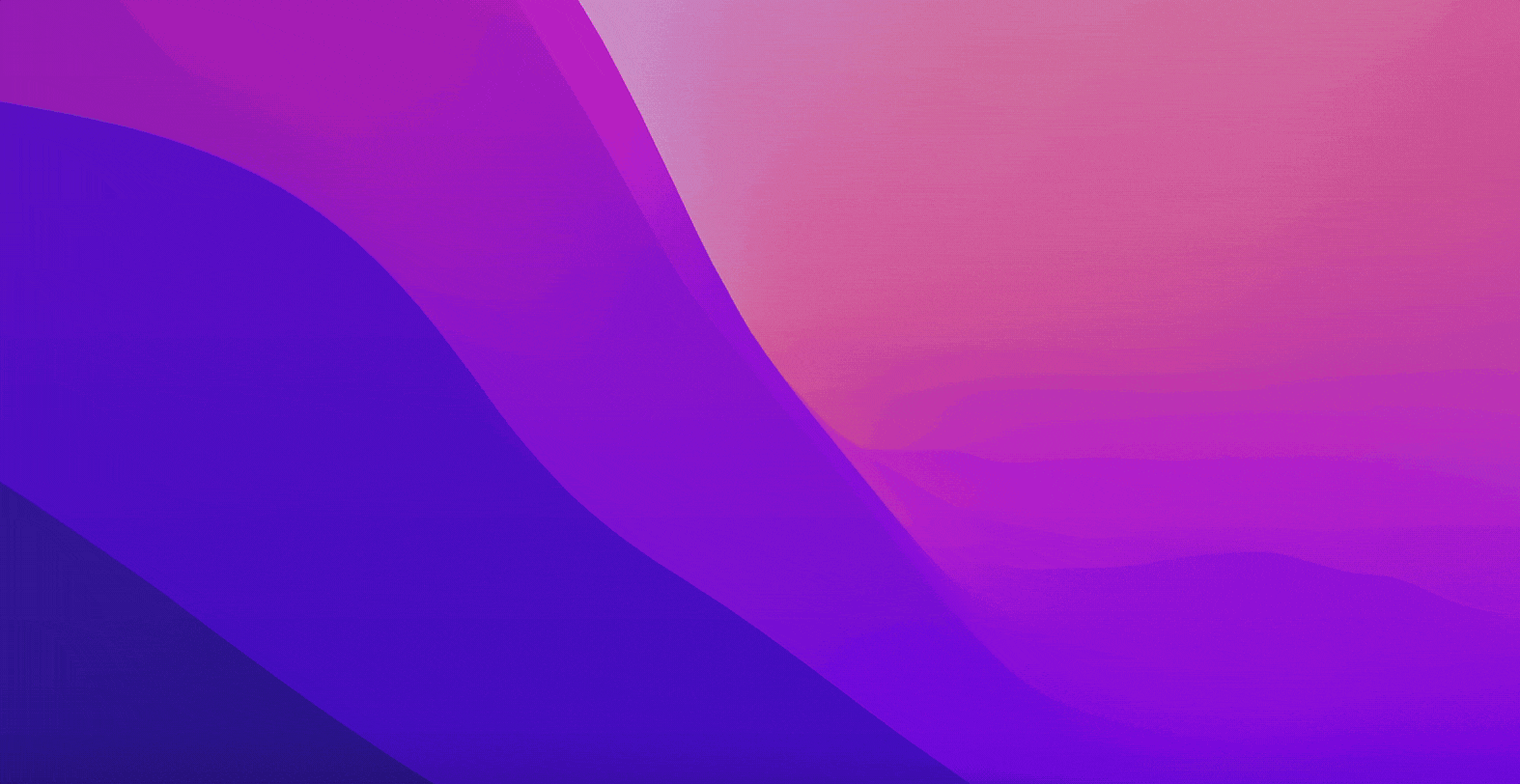 Tip: Extra brightness causes faster battery drain, that's just how it is. But there's a workaround: you can keep Mac brightness high while taming some other battery-draining processes with Endurance. Go into Endurance Preferences and select custom battery-saving modes, then activate Low Power Mode.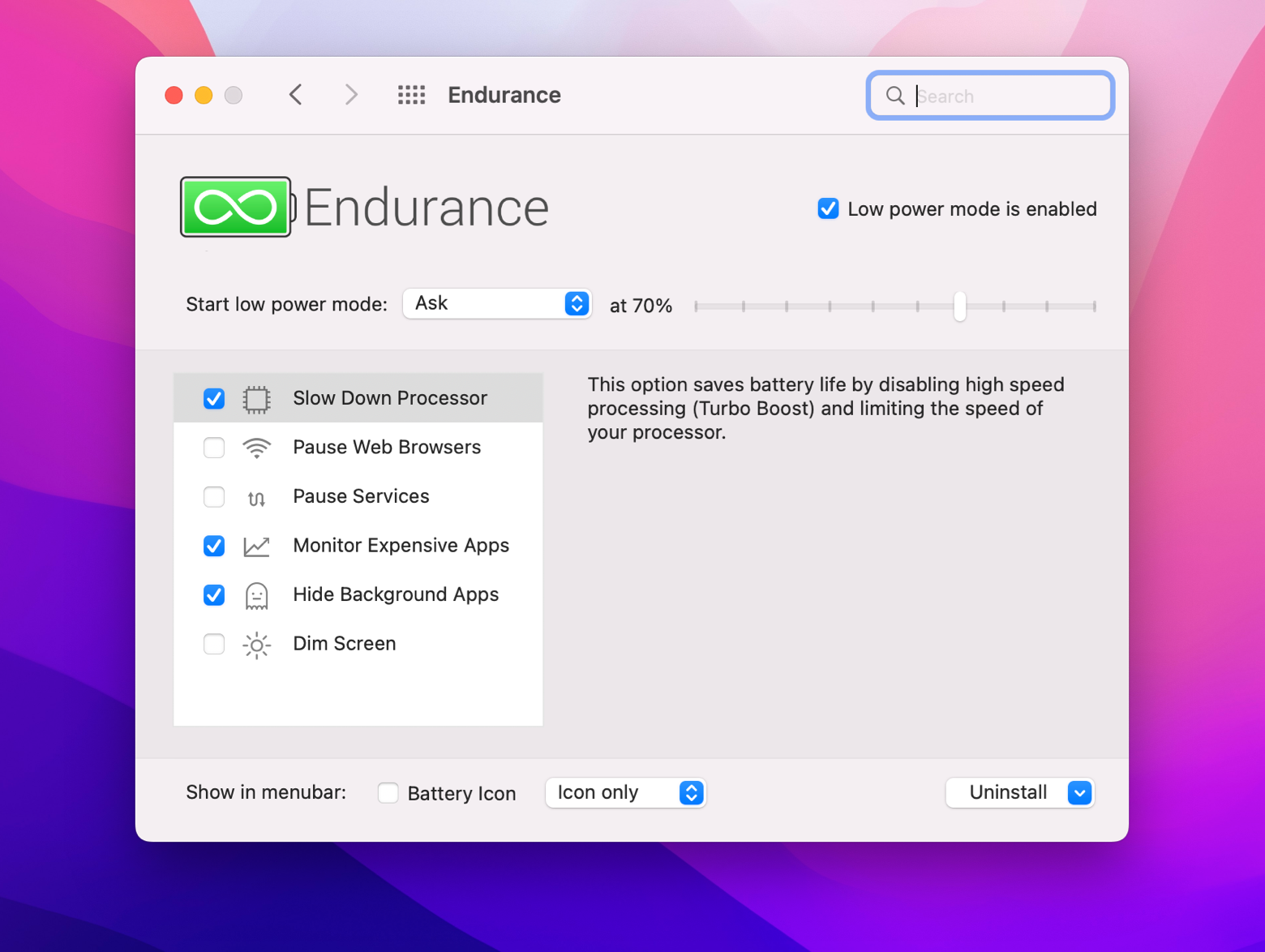 How to adjust brightness manually on a Mac
No Vivid? Then, you should learn how to increase brightness on Apple Mac using the default settings. There are two common methods.
You can adjust screen brightness by pressing the Function keys: F1 if you want to decrease brightness, and F2 if you want to increase it. One useful hack here is that when you press and hold Option + Shift while regulating brightness, it will let you make more granular changes.
Another way to adjust brightness on Mac is to do it through the Control Center:
Click the Control Center icon in the top-right corner of the screen
Move the Display slider to change brightness.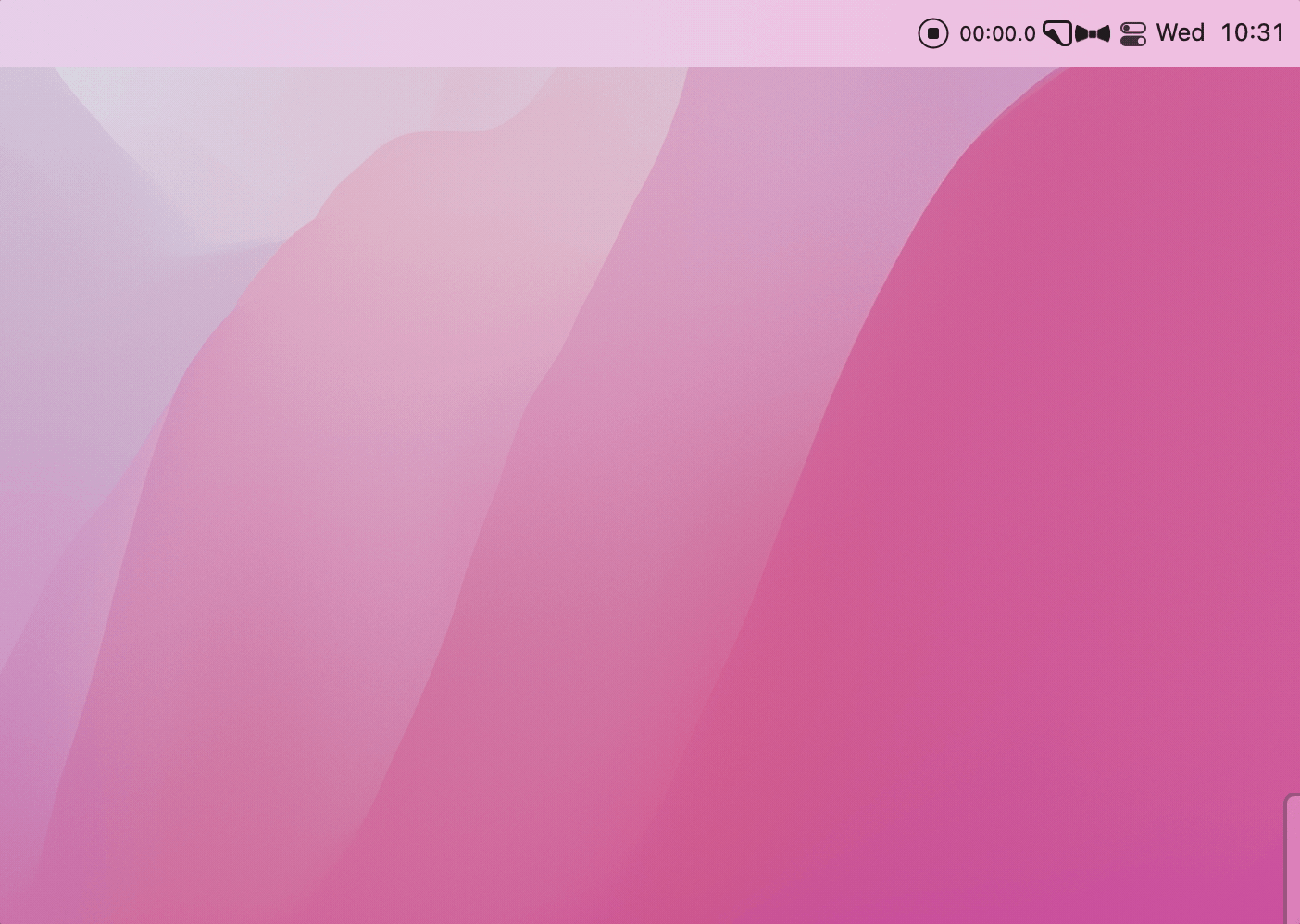 Tip: If you don't want your Mac to adjust brightness automatically, depending on the surrounding light, go to System Preferences / System Settings > Displays, then deselect "Automatically adjust brightness."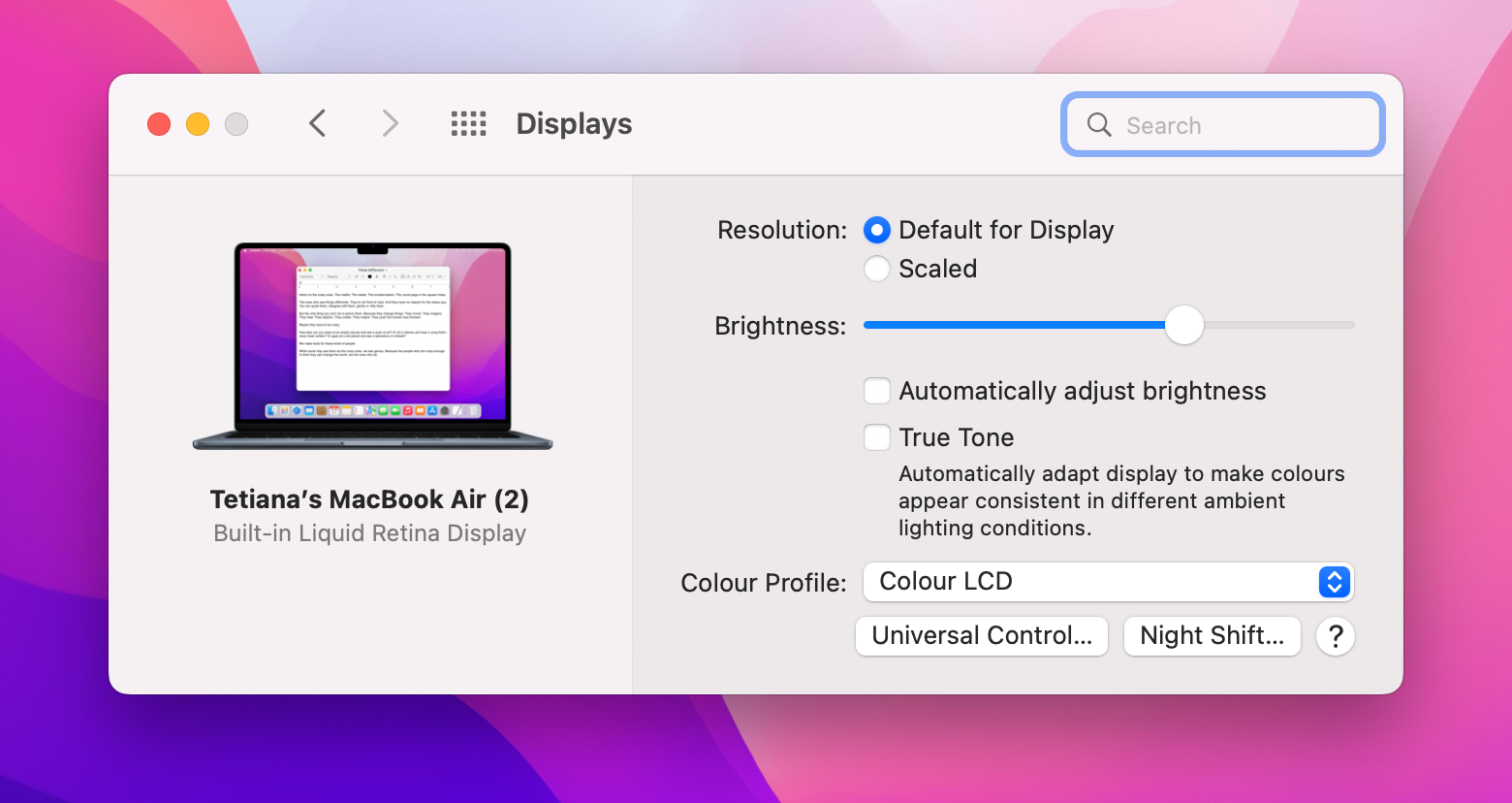 Adjust brightness manually on an external display
So now you know how to increase screen brightness on Mac. A Mac. But what if you work across multiple displays? Well, things get a bit complicated here.
If you use an external display that has macOS integration — for example, an Apple display or LG UltraFine — then you'll be able to easily adjust brightness, the same way you do it on your primary display. Give it a try! Go to System Preferences or System Settings (if you're on Ventura), choose Displays, and see if you can manage your external monitor brightness.
Doesn't work? Think about installing DisplayBuddy. It will let you tweak settings such as brightness, contrast, or volume and apply the changes to any connected monitor.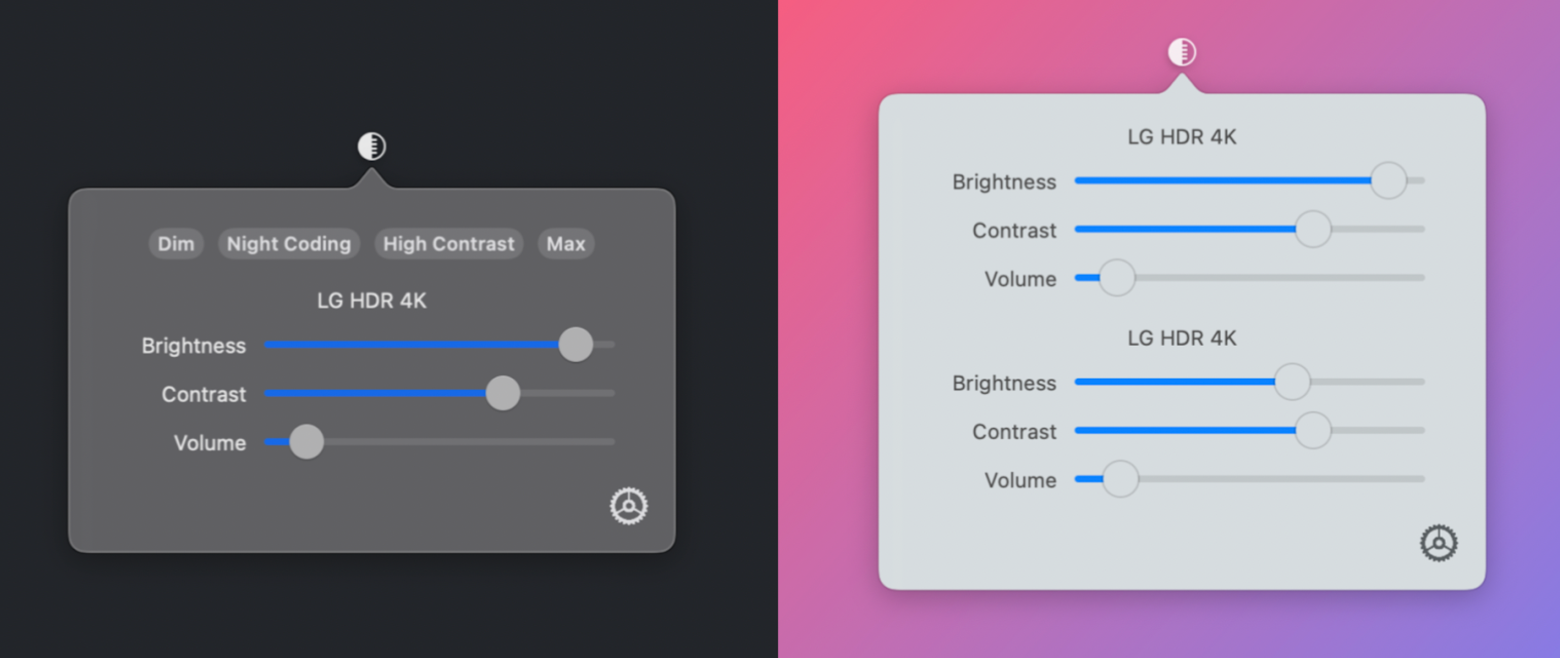 image: DisplayBuddy
How to dim the display when you're not plugged in
Whether you use Vivid to upgrade brightness on Mac or adjust it manually, you might want to dim the display when you're on battery power. This will help you save some energy. Here's what you should do:
Open System Preferences / System Settings
Go to Battery settings
Select "Slightly dim the display while on battery level."
This is an immensely useful setting, no doubt. However, you might be wondering if you can customize it even more (for example, dim screen when the battery charge is critically low, below 50%, etc.) You can!
Open Endurance via Setapp
Go to the app's Preferences
Set Endurance to activate Low Power Mode automatically when the battery charge reaches a certain level. Let's say 70>#/p###
Make sure you check the box next to "Dim Screen."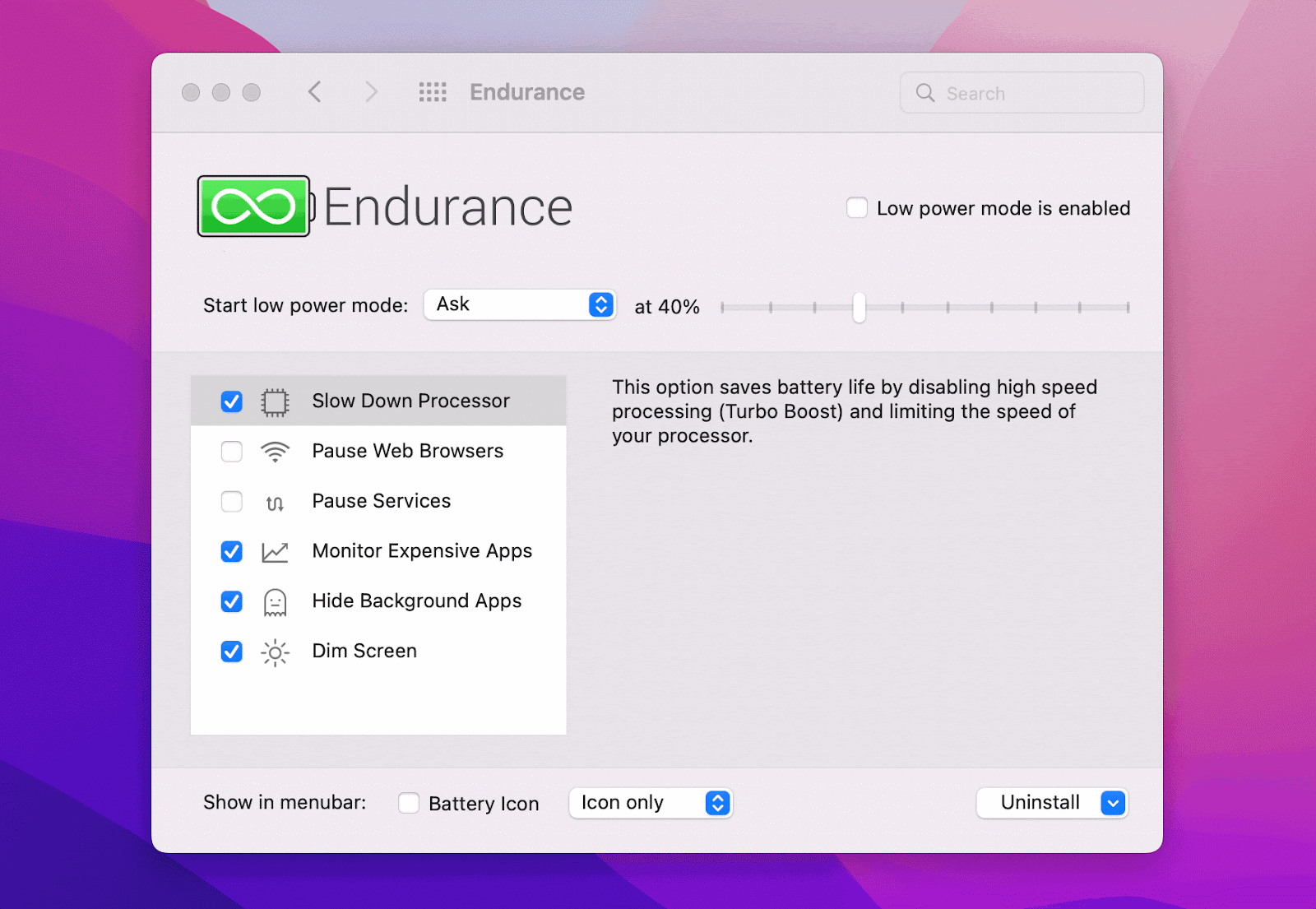 Adjust screen brightness with the Setapp kit
You know Apple. They do a great job automating as many settings as possible, so we don't have to tinker around. But when it comes to display brightness, you might feel like you need more control over the brightness settings.
Setapp is for sure the most advanced solution because it gives you wiggle room, letting you unlock the full capacity of your display settings with apps like Vivid — the only legit tool we know about that can double your screen brightness. You can try Vivid via Setapp, along with DisplayBuddy, Endurance, and lots of other useful apps for 7 days free.
If you're not a Setapp member, you can do some manual brightness adjustments using the Control Center or F1 and F2 keys.
That's how to brighten Mac screen. Hope you found the solution that works best for you!