How to fix your Mac not detecting second (external) monitor issue
Working on a MacBook is great when you are on the go or don't have to view a lot of things at once. But the moment your tasks get more complicated, you really want to be able to see the full picture to get tasks done.
Whether you are creating designs, working with multiple windows open, or just like your content to be large and easy to navigate, we are here to help you get your MacBook connected with an external display.
Second Mac monitor not displaying
If you've connected a second monitor to your Mac, but it's not displaying, there's no need to panic. In this post, we will address known issues and discuss what can help fix them! You'll find out how to get your Mac to recognize an external monitor and where to check the connection.
Your previously connected second monitor was not detected after a reboot? Don't worry, you can still fix it. And if you've just plugged in the second monitor, it blinked, but then no signal appears to come through, that doesn't mean it's over.
Let's see what can be done to try and fix the issue.
How to fix Mac not detecting display
Depending on the nature of the connection issue causing your external display issues on Mac, the solution may be different, so let's try them all one by one.
Check physical connection
If no signal comes through once your monitor is plugged into your MacBook, start by checking if you got the right cable and inspect the cable and connectors for physical damage. Next, review your ports — dust or particles may cause problems with the connection.
Cheap or damaged cables may not only prevent your Mac from detecting an external display, but also cause additional issues down the road, like signal interference or unstable connection.
To be 100% sure your cables are working right, test them out on a different Mac + monitor combination, and if they work well, try to connect your Mac to a different monitor. While this might not be possible for everyone trying to troubleshoot this issue, we recommend doing this step when possible.
Note that some adapters might require their own software to initiate the connection between your Mac and the monitor, otherwise the Mac fails to detect the display. So check with your display manufacturer for detailed instructions.
Prepare your Mac
Like many other minor bugs, sometimes the problem with your MacBook not recognizing an external monitor is solved with one of these two very simple steps — rebooting your Mac and/or updating its software.
To reboot your macOS, click the Apple logo in the top left corner of your Mac's screen and select Restart… Confirm by clicking Restart in the pop-up window.
To check if your Mac requires a software update, go to System Preferences… > Software Update.
If there's an update available, you'll see the new version of the software and a button Update Now. Click it to initiate the update.
If you see the message "Your Mac is up to date," you don't need to do anything.
Change display settings
Your external display is likely much larger than your MacBook monitor, so a change in your display settings might help iron out any inconsistencies.
To set up a new display resolution, go to System Preferences… > Displays > Resolution: > select Scaled, and select one of the options on the screen: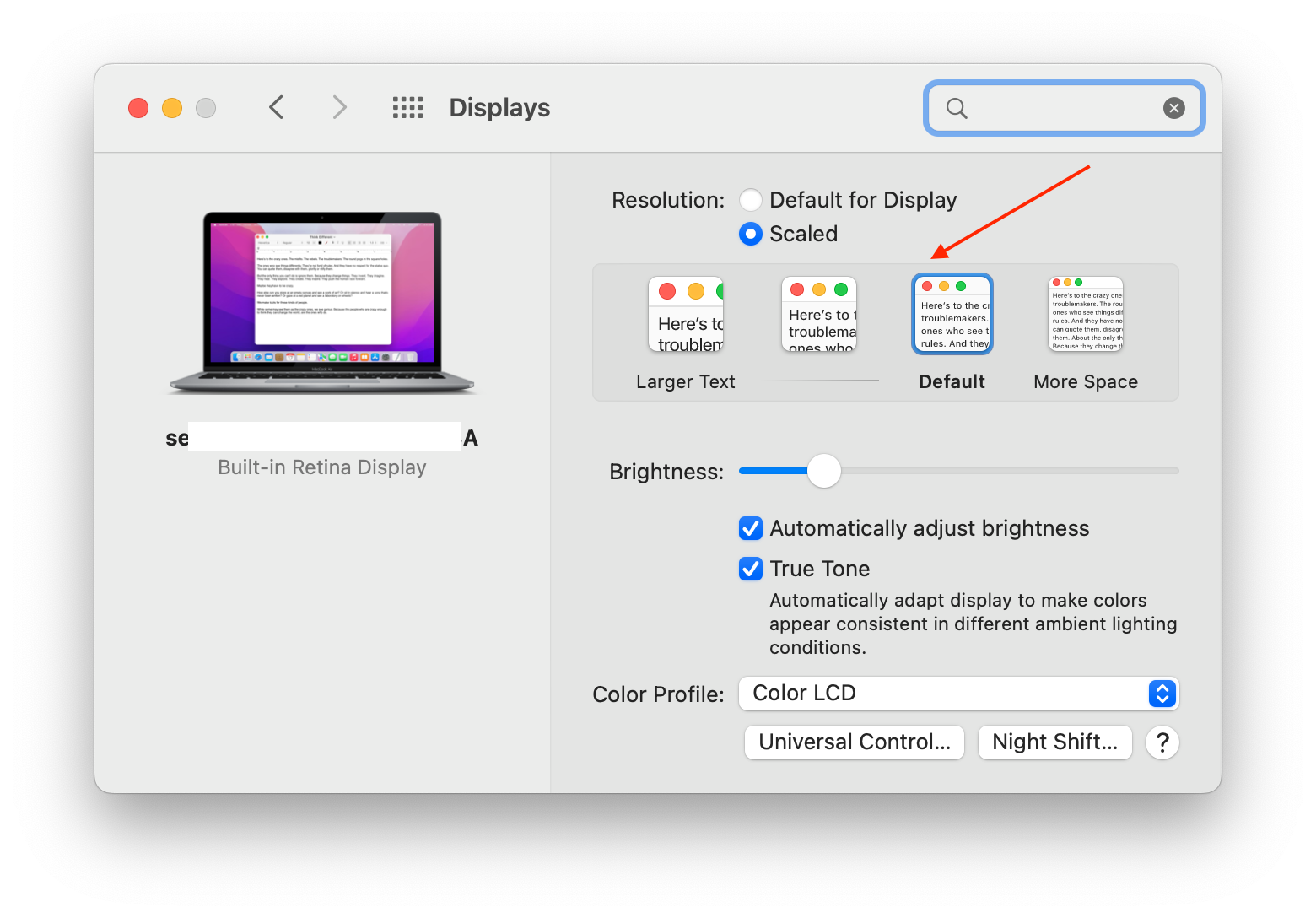 Additionally, try to increase the brightness of the display in case default brightness on your external display is too low.
If you are connecting more than one external monitor, check if your device supports this function. Your Mac might not be detecting a monitor simply because there's a limit to the number of connected displays.
You can find this information on Apple's official Tech Specs page. Just copy paste your Mac's series number in the search bar and hit Enter.
Controlling your external displays
DisplayBuddy is a tool that helps you control external monitors from your menu bar. If you don't want to reach to your monitor every time you need to tweak its brightness, contrast, or volume, use DisplayBuddy for quick actions.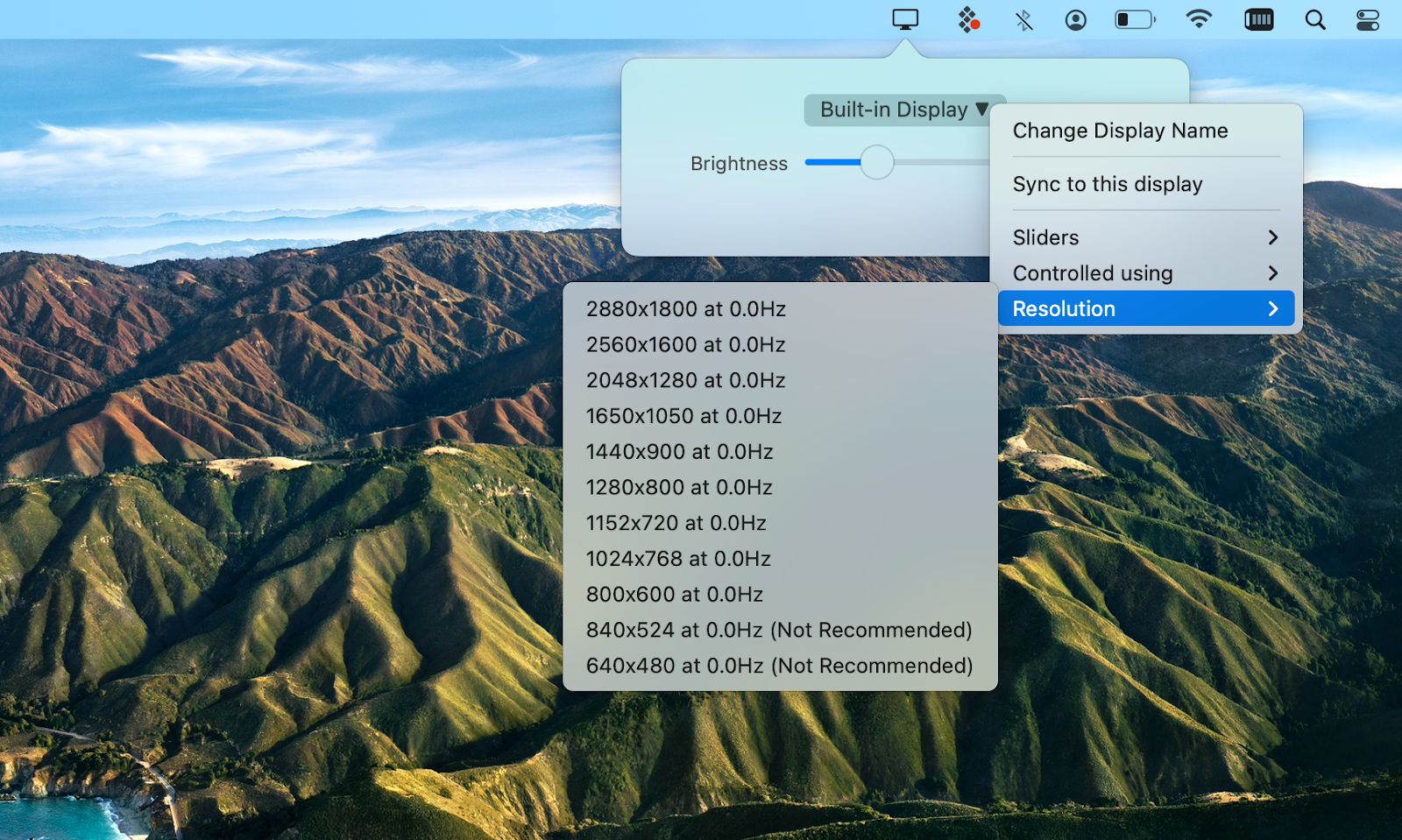 Need to do more than just connect an extra screen? Connect to a remote computer with Screens and work on your tasks from anywhere.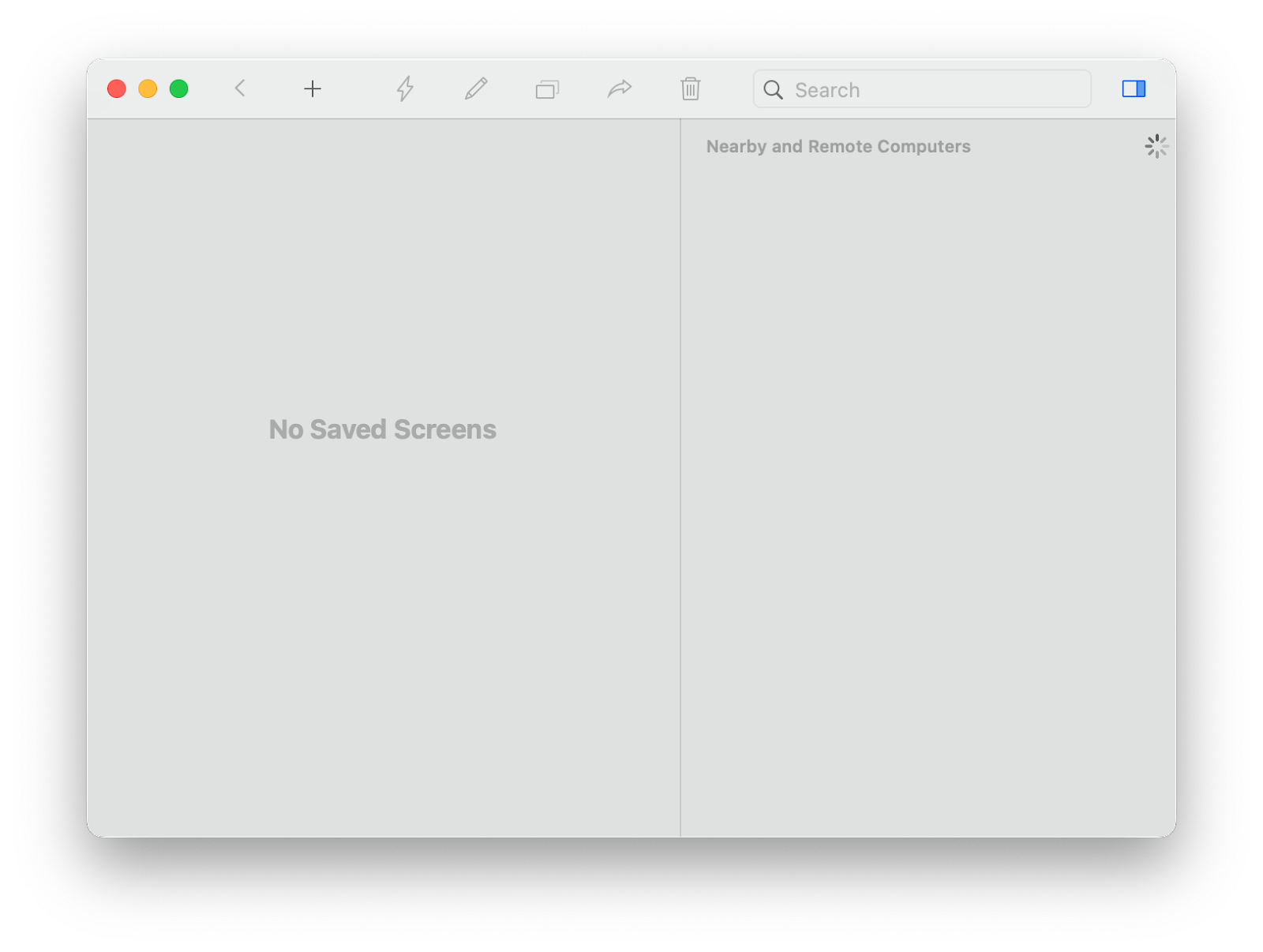 Final thoughts on Mac detect displays issue
Second or even third monitor can make all the difference in your day-to-day work on your Mac. Sometimes you need the bigger screen just to watch entertainment content, but a lot of the time, it helps avoid getting overwhelmed by all the open windows you have to juggle, makes drag-and-drop that much more efficient, and allows you to see all the detail that you need in your designs or projects.
If your Mac is not detecting a second monitor, it's usually a benign issue. Just double checking your connectors and adapters, rebooting or updating your device can easily clear up the issue. Yet, if after all the steps we've outlined in the article above your MacBook still won't detect an external display, it might be time to go to service.
Once you have your monitor set up and no more issues, you can use tools like DisplayBuddy to make your multi-display setup even more manageable. The app helps you control your external displays from the menu bar.
You can try DisplayBuddy along with another app we've mentioned in the article — Screens for remote access to your device — on Setapp. This single subscription service provides you with access to 230+ apps for Mac and iOS, all under one payment. Don't worry about multiple bills, just your multiple screens! Try Setapp with a 7-day free trial and see what apps you can add to your daily routine.