A Guide To The Best Portable Bluetooth Speakers For Mac In 2023
You love your Mac, no doubt, but that doesn't mean you love its sound. MacBooks and iMacs aren't exactly hi-fi machines out of the box, and many Apple consumers choose to buy external speakers.
Want better sound? Or is it your Mac speakers not working? So long as you know how to connect Bluetooth speakers to Mac, new levels of sound are always just around the corner. Below are a few Bluetooth speaker reviews for you to find the best wireless speakers for your Mac.
What Are The Best Wireless Speakers For Your Mac
There are plenty of things to consider in finding the best Bluetooth speaker for yourself. Bluetooth by its very nature features lossy audio compression and is also highly portable and easy to use.
Depending on how you use your Mac you might you want something with a bit of volume, or you might be perfectly happy with a crisp but quieter sound. Amp classification helps you make that decision: class A or B amps are what you'll find in wired hi-fi equipment, but class D amps combine great sound with efficient power usage perfect for Bluetooth speakers.
Moreover, you could be just perching your speaker at the edge of a room or alternatively you might want something with 360 sound that lets you put the speaker right in the middle of a dance party. For mostly using the speaker at home, WiFi connectivity would be a great plus.
Battery life is another consideration, but don't worry — all the best were tested in these Bluetooth speaker reviews. Every one of the Bluetooth speakers listed here will play for 8–10 hours before needing a charge unless otherwise noted. So here are the best Bluetooth speakers for a variety of needs!
Possibly the best budget Bluetooth speaker
If you're looking for the best sounding Bluetooth speaker for Mac, you have good reason to go with the Bayan Audio SoundBook Go. These small Bluetooth speakers have a traditional stereo sound, using 35mm full-range drivers powered by a 7.5-watt stereo Class-D chip amplifier, but they manage to avoid the tinny sound sometimes found in speakers of the same size.
Boasting a clean design, this may just be the pick for you! Even better, Bayan Audio SoundBook Go retails for around $130, which makes it a great choice for a budget Bluetooth speaker.
What's great:
Great sound

Budget price

Class-D amplifiers
What's not so great:
"Love it or leave it" design

One-directional sound doesn't fill the room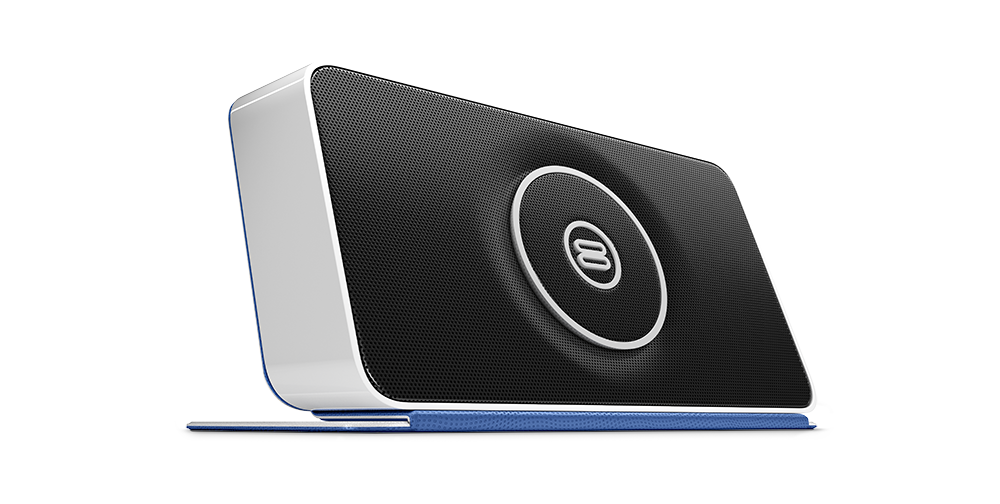 Feel the loudest Bluetooth speaker roar
Creative is a legend in computer audio. Their Sound Blaster line of audio cards transformed PC audio back in the 80s, and they're doing it again for your MacBook Bluetooth speaker.
The Creative Sound Blaster Roar Pro might just be the loudest Bluetooth speaker, at least for such a portable model. It's the size of a thick paperback novel (e.g. A Song of Ice and Fire) and boasts three drivers for mid and high-range frequencies and two bass radiators that result in a warm, full sound. Not only that but you can kick out the jams by putting it into Overdrive mode to really unleash the Roar of the beast.
What's great:
Deep, filling sound

Moderate price at $164

TeraBass bass booster

SD Card slot for storing tunes locally
What's not so great:
The boxy metal design isn't for everyone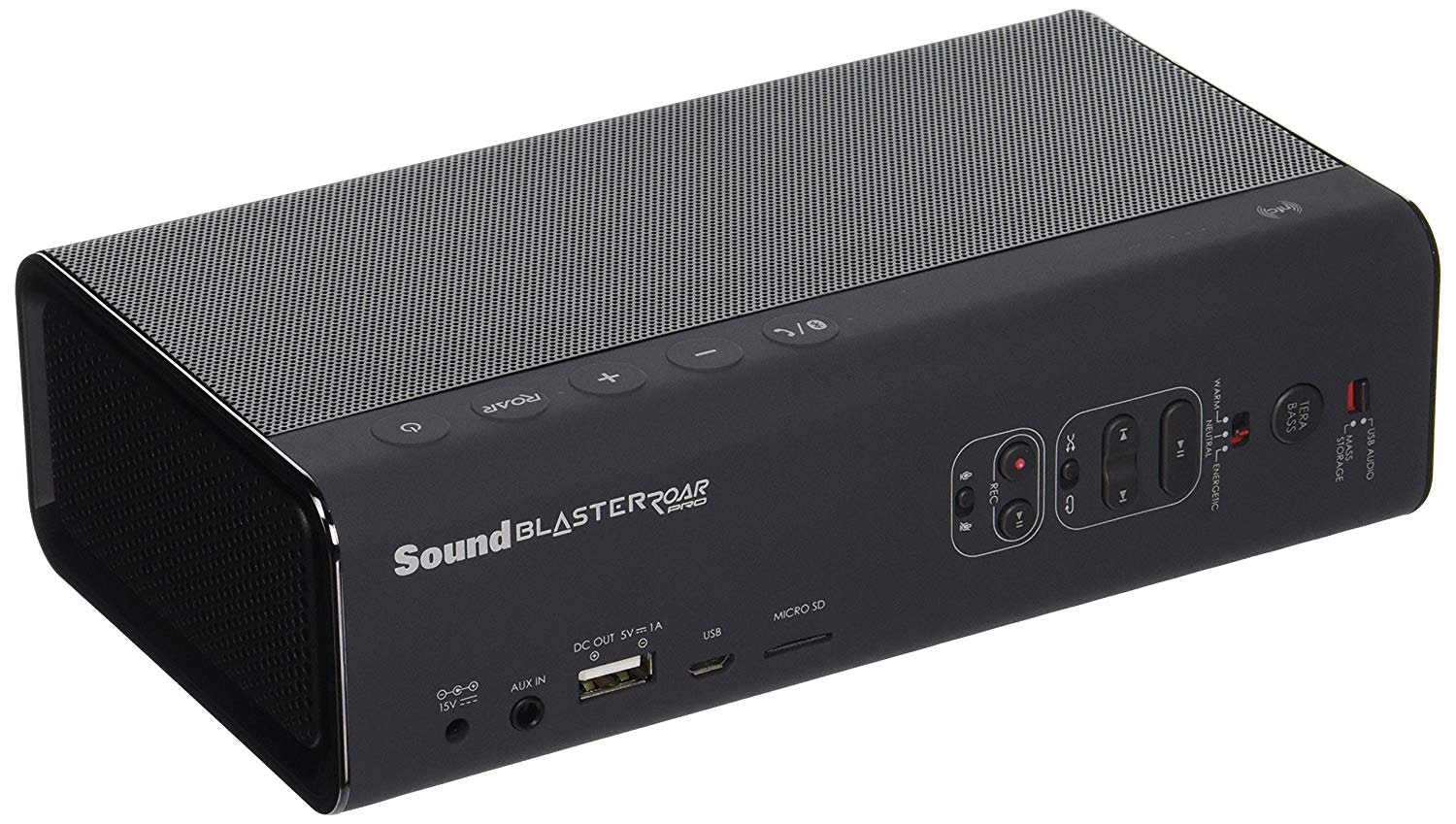 Get hi-fi sound at a budget Bluetooth speaker price
Denon has made a name for itself in the world of hi-fi, which is why it's such a surprise that the company is now aiming for the budget Bluetooth speaker market with Denon Envaya Pocket. Priced at only $99, the Envaya Pocket looks smart with its polymer and fabric design, but its sound does reflect the budget price after all.
One very cool feature of the Denon Envaya Pocket is the Envaya Link, which allows you to wirelessly connect two Envaya Pockets to act as stereo speakers, effectively doubling your sound — although you may be better off buying a louder speaker at that price point.
What's great:
Great design

Amazing price
What's not so great: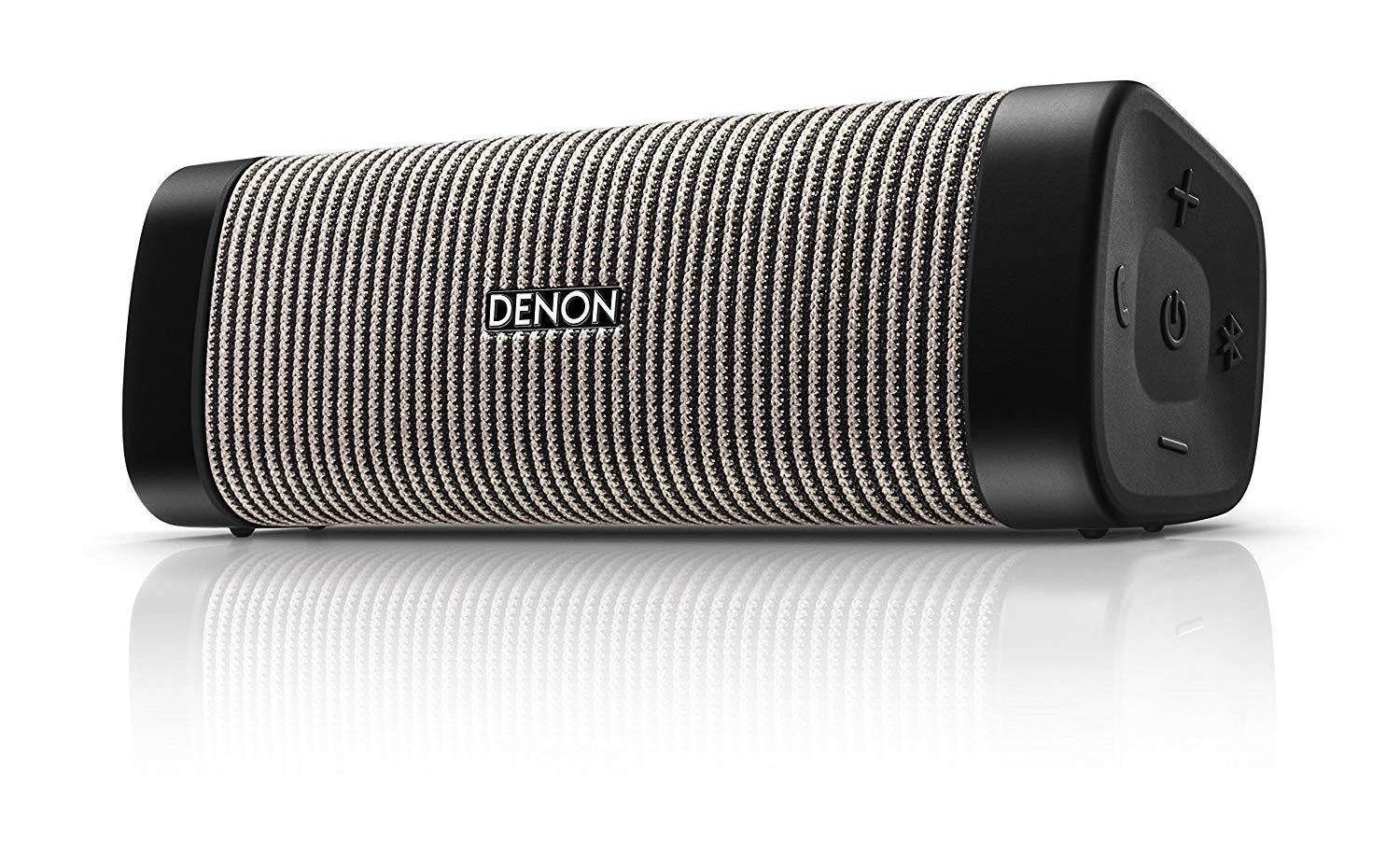 The best compression in a budget Bluetooth speaker
While Edifier isn't exactly a household name, that may change with the release of the Edifier MP 700. These sturdy Mac speakers come in an aluminum frame and boast industrial cool at a great price. While not the loudest Bluetooth speaker at only 36W output, the MP 700 can use the AptX Audio codec, which means higher fidelity sound over a Bluetooth signal. If you're able to take advantage of the better codec, this is a fantastic Bluetooth speaker for the price.
What's great:
AptX Audio codec compatibility for audiophiles

Rugged design
What's not so great:
A lack of punch means this is better for your living room than the dance floor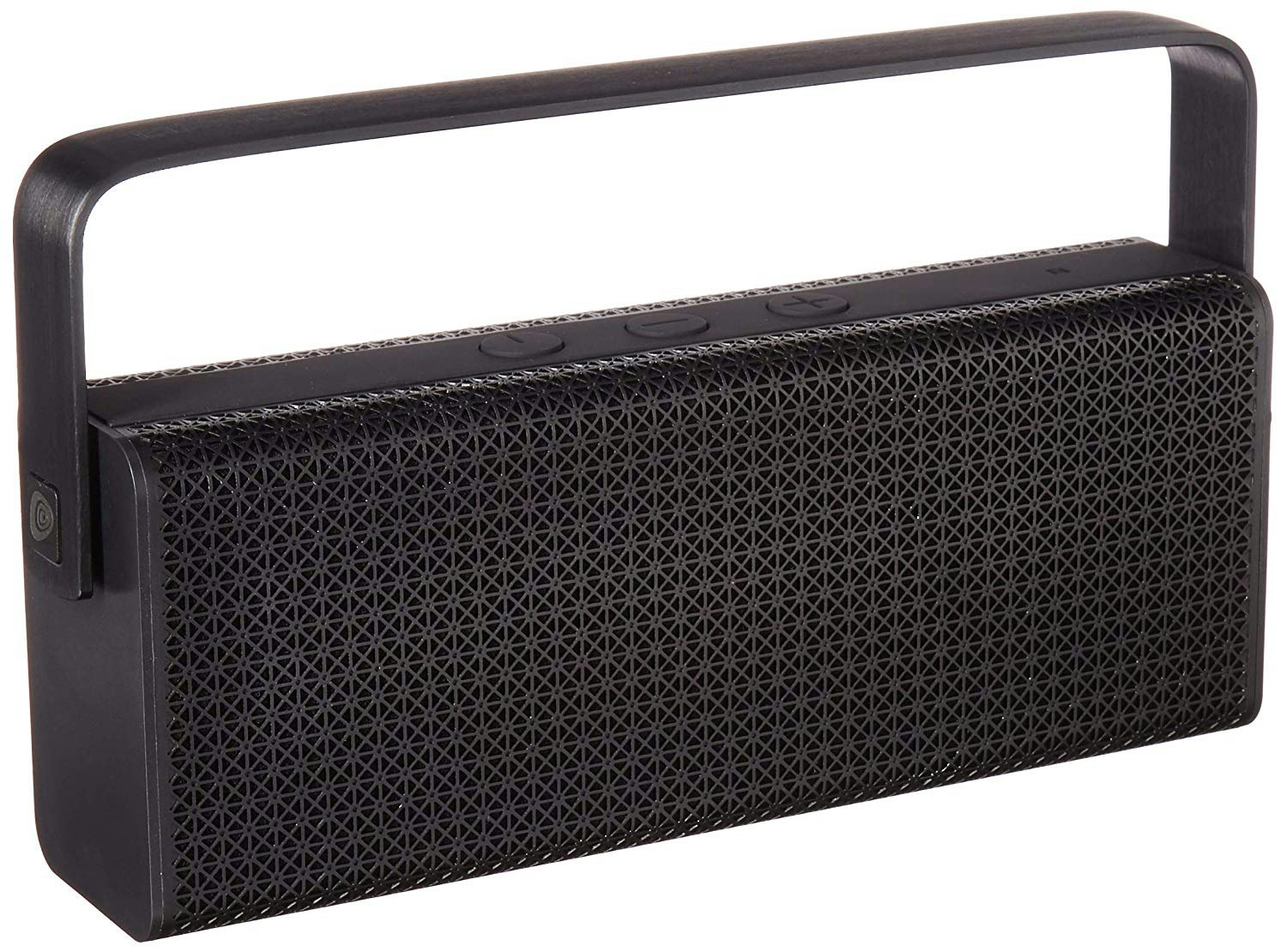 Best wireless speakers with 360 sound and WiFi
Standing tall with a dark color scheme and a commanding presence, the Gear4 Stream 1 looks a little like the monolith from 2001. The cylindrical design offers great 360-degree sound that means you won't have a blind spot anywhere in the room.
But the best thing about the Gear4 Stream 1 is the inclusion of WiFi connectivity, a feature that puts it in competition not just with the best Bluetooth speakers but with pricey hi-fi solutions like Sonos at a fraction of the cost. Stream popular services like Spotify or Apple Music directly to the speakers and spare draining your phone's batteries.
What's great:
360-degree sound fills the whole room

Connecting to WiFi lets the Stream 1 compete with Sonos
What's not so great:
The look isn't for everybody

Lacks the sound quality of the Sonos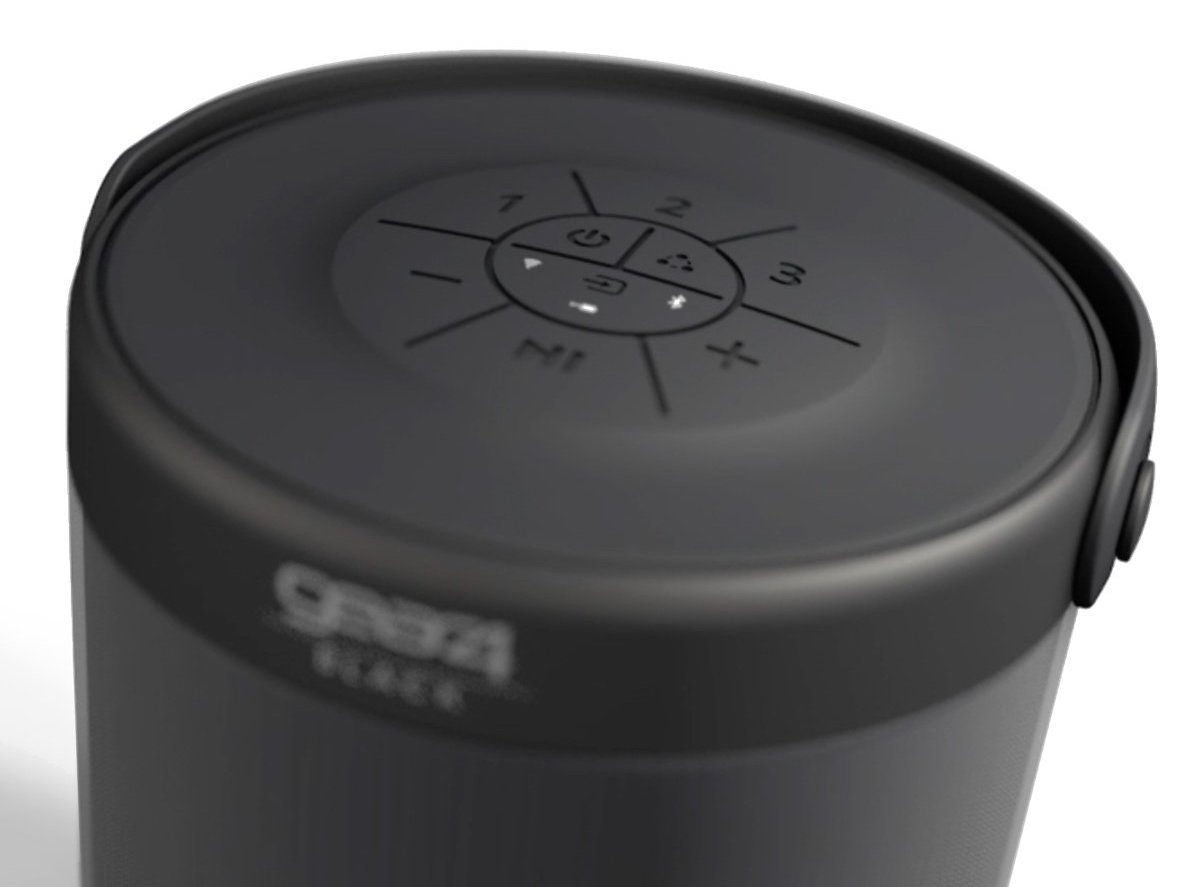 Get great sound without external speakers
If you want to get better sound for your iMac or MacBook without shelling out for a Bluetooth speaker, you could always use Boom 3D. This system-wide volume booster and equalizer for Mac puts you in full control of your speakers, letting you choose exactly how they sound.
Eager to boost the signal so you can rock out loud? Boom 3D will let you do that with a slider interface for tailoring your sound. Need to up the reverb to get that concert hall experience? Boom 3D has presets that make it easy. Dying for an immersive, 3D-listening experience from your stereo speakers? Pair Boom 3D with the optional Boom 3D Remote App on your iPhone or iPad, and your Mac will become your home jukebox.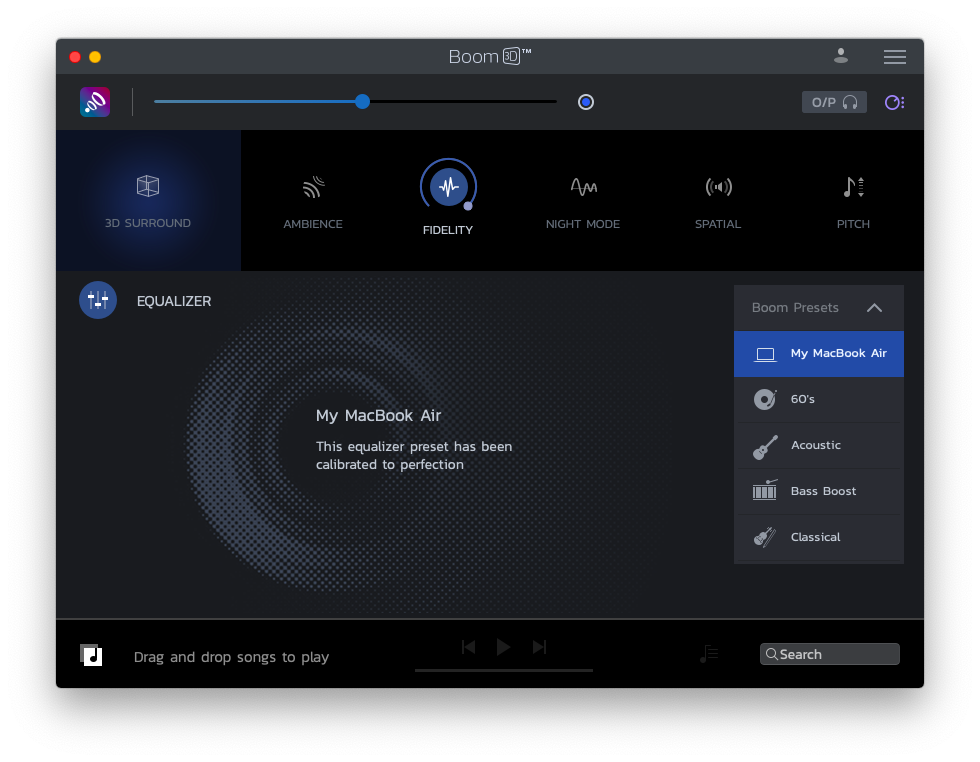 How to connect Mac to Bluetooth speaker
The best wireless speaker is the one that works. Whatever you decide is the best portable Bluetooth speaker for your Mac, you need to be sure that it's easy to connect and maintain that connection. That's why you should check out ToothFairy.
Isn't it frustrating when your wireless speakers won't connect? You google "how to connect Bluetooth speaker to Mac" and "how to connect Mac to Bluetooth speaker" and get the same old advice that doesn't address your problem. ToothFairy solves that by making Bluetooth management easy.
Skip opening your Bluetooth submenu all the time — ToothFairy connects devices with just a few clicks, smoothing out Bluetooth problems with smart programming. You have to give it a shot.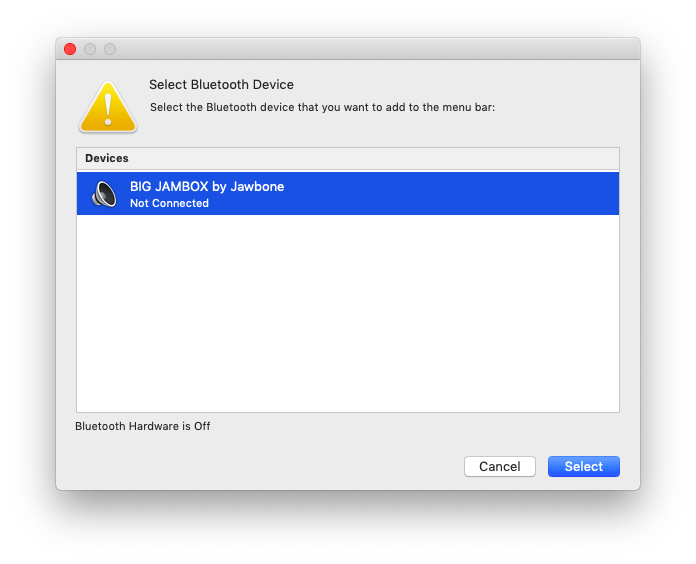 What to consider when buying a MacBook Bluetooth speaker
When choosing the best portable speakers for your Mac, think of your priorities. Sound quality is obviously important, but are you playing music in your kitchen or at the beach? Do you want small Bluetooth speakers you can throw in your bag or big speakers that can command the dance floor? Whatever your needs, you'll find it in the Bluetooth speakers from this list.
Interested in the apps mentioned above? Both Boom 3D and ToothFairy are available for a free 7-day trial through Setapp, a platform with more than 200 essential Mac apps for your everyday needs. Time to fix your sounds today.